Germany-based Hobby Group recently welcomed a new member to its family of caravans and motorhomes. Named Beachy, the trailer features a stylish exterior and interior design that appears very appealing to the eyes. It is packed with convenient features that make traveling easy.
Beachy features curvy design along with glossy finish on the exterior. On the inside, fabrics is used to evoke a feeling of the beach. The interior space is practically utilized for needs on the road.
There is a small kitchen counter with enough room for a hob at the front of the camper. The kitchen includes a small sink with a 13-liter fresh water tank and a tank for the wastewater. The lounge area has two benches on either side, which leaves space for a table in the center.
The folding table can be turned into an outdoor kitchen in a matter of seconds. This living room area can be turned into a bed to sleep in the night. Beachhouse style upholstery maintains the Beachy look inside. The trailer even has some space for a walk-in wardrobe but it does not include a bathroom, rather offers an option for Porta Potty.
Also Read: Polydrops 2021 P17A Trailer Towable by EVs Without Compromise in Range
Beachy is an electric model but it can be upgraded with a battery to make it self-sufficient in terms of energy. The trailer includes lots of storage space onboard plus built-in lights and USB charging facilities. There are also options for awning and other handy accessories to make it perfect for beach adventures.
The Beachy travel trailer is available in three different models – the biggest for up to two adults and two children and the rest are designed to accommodate two adults and a child.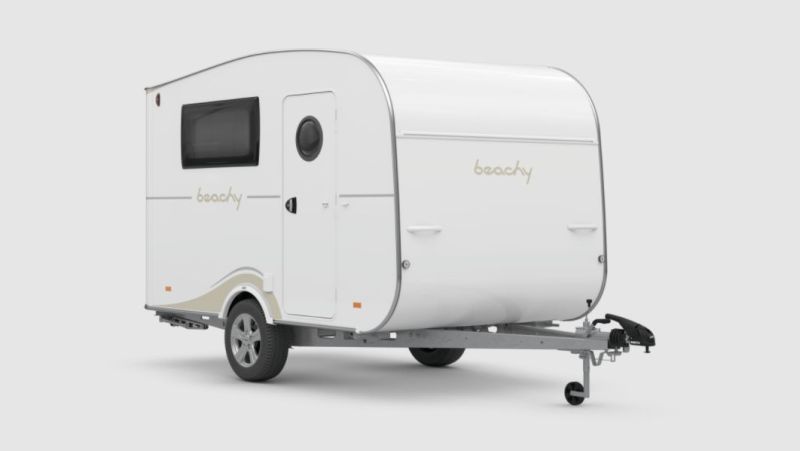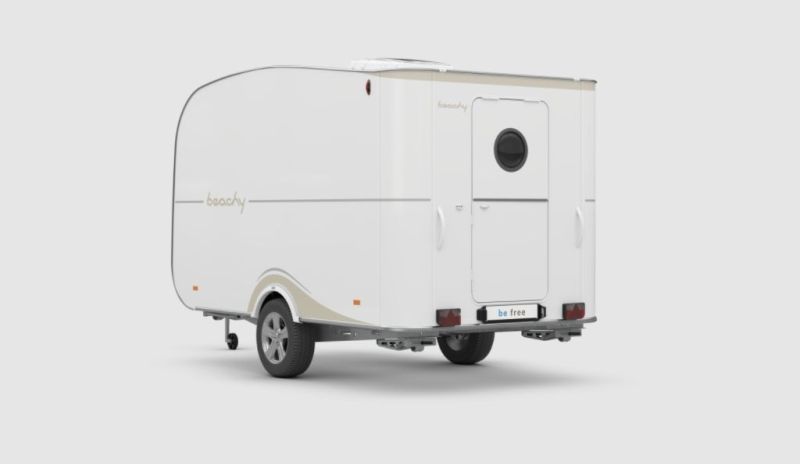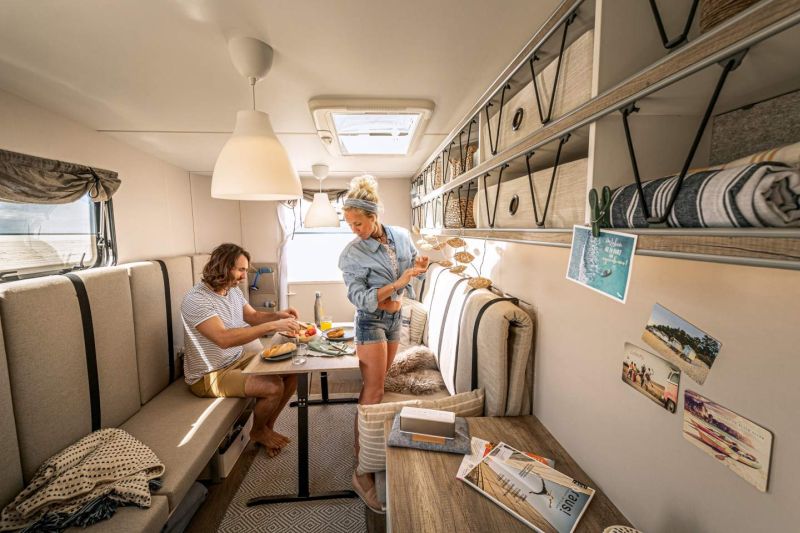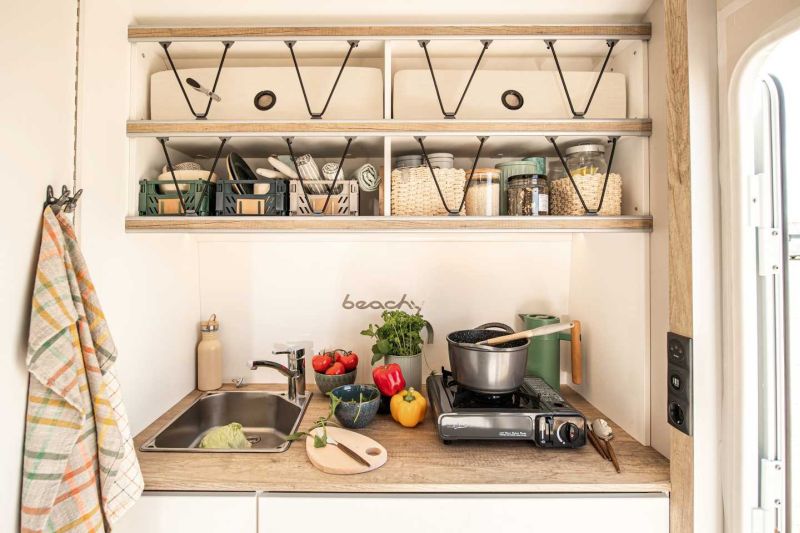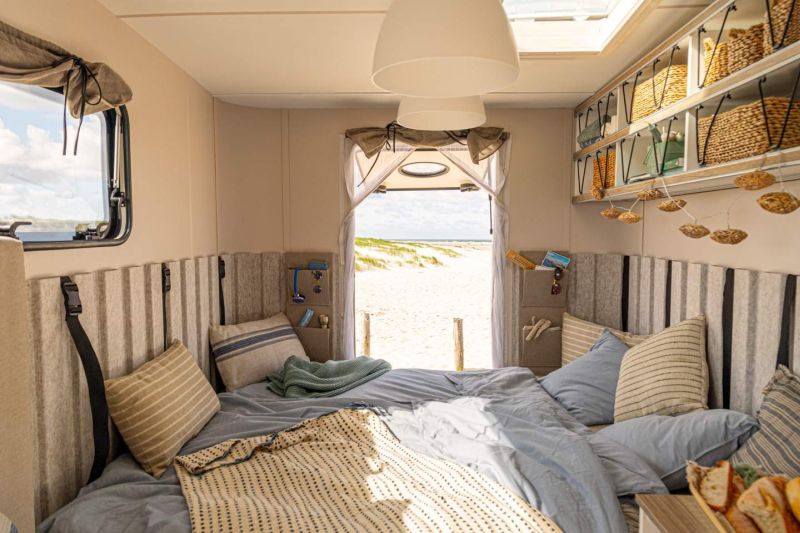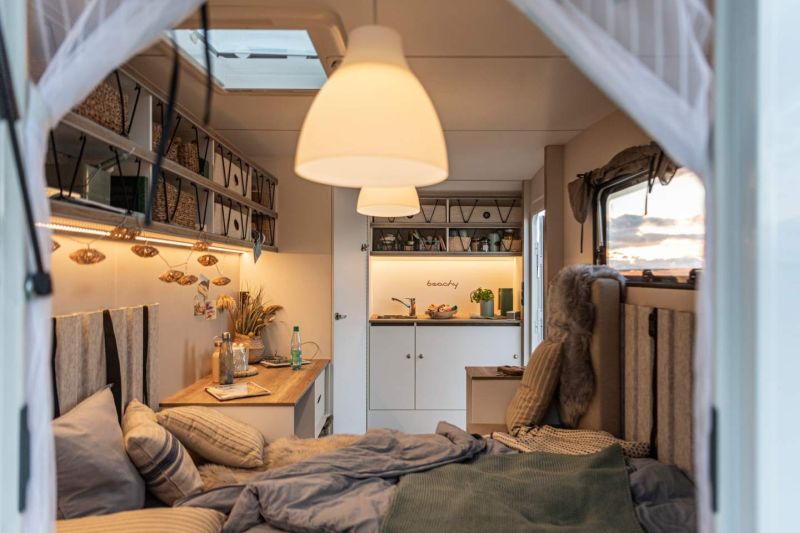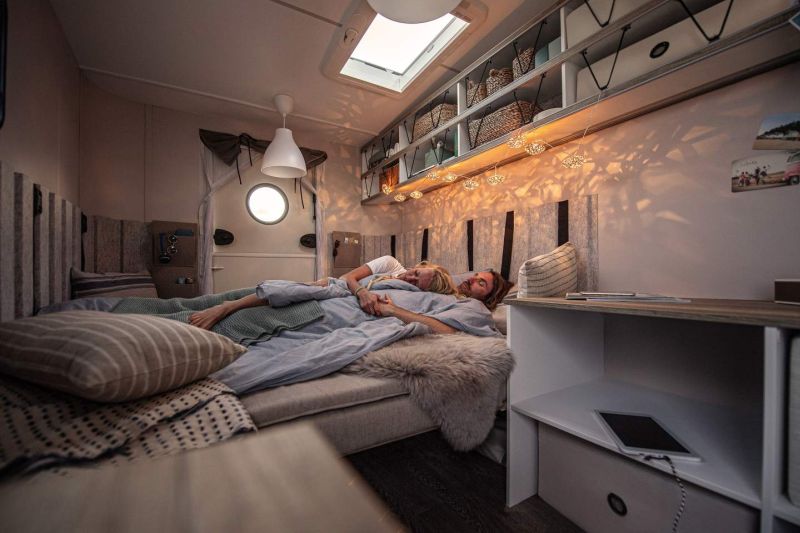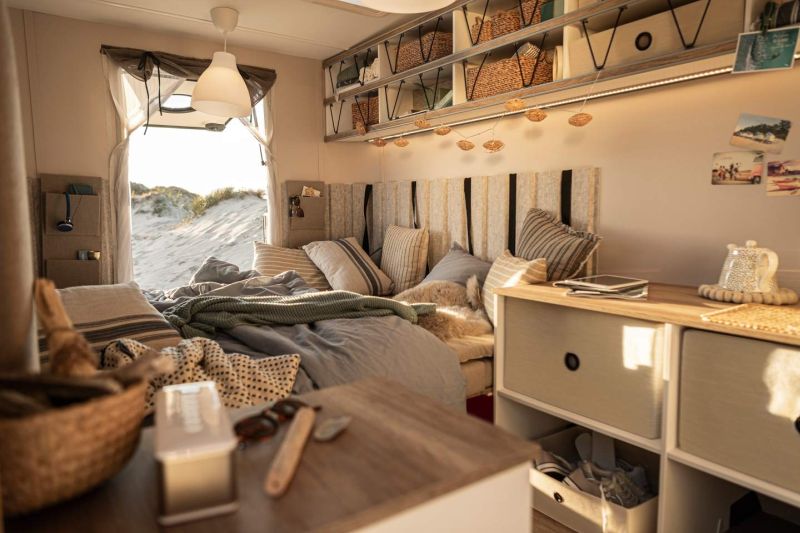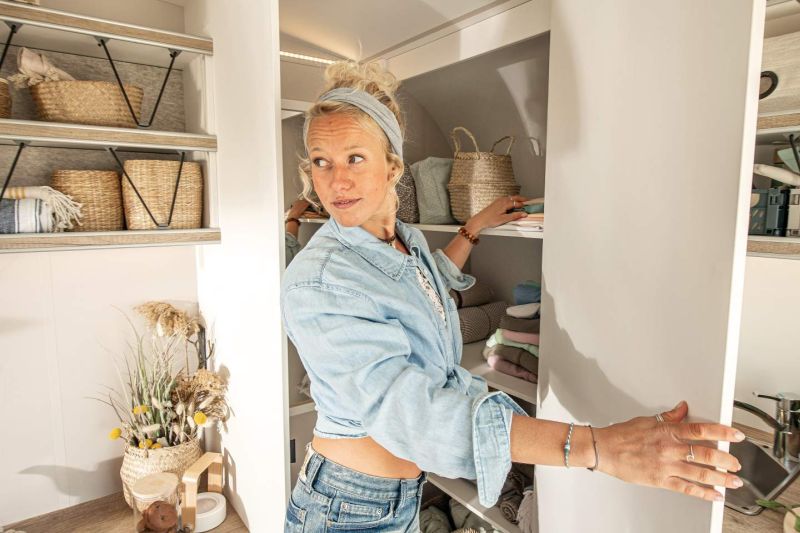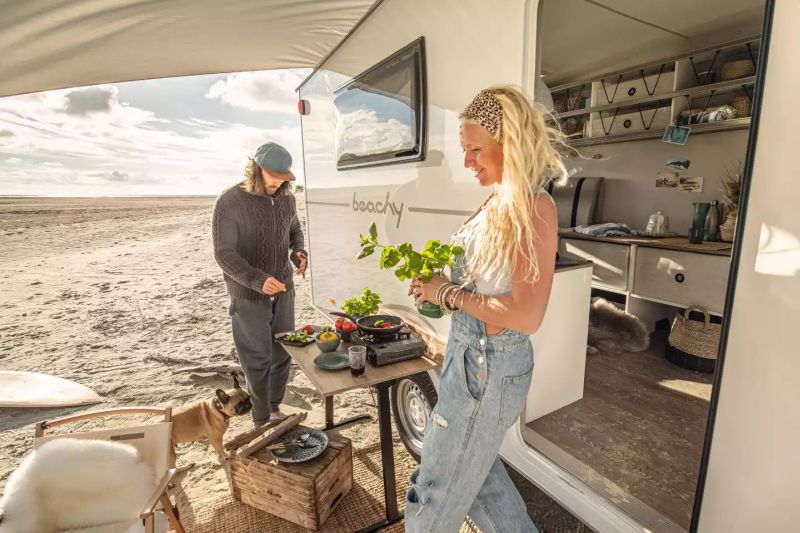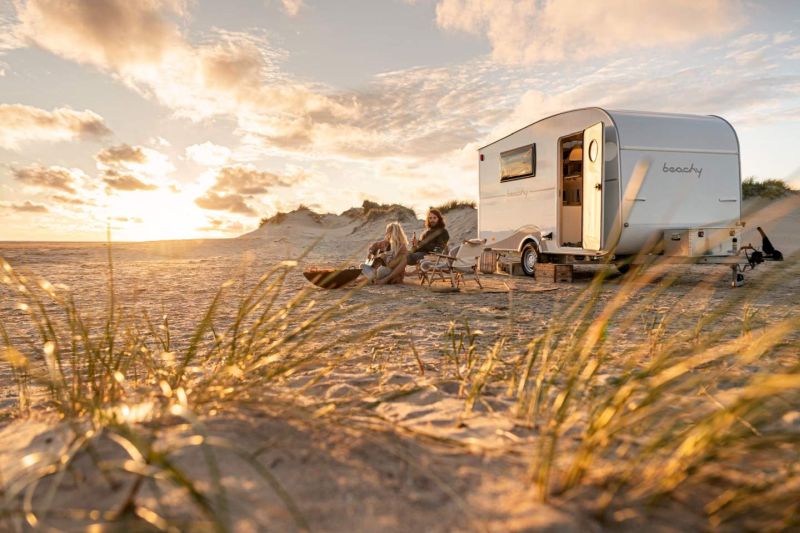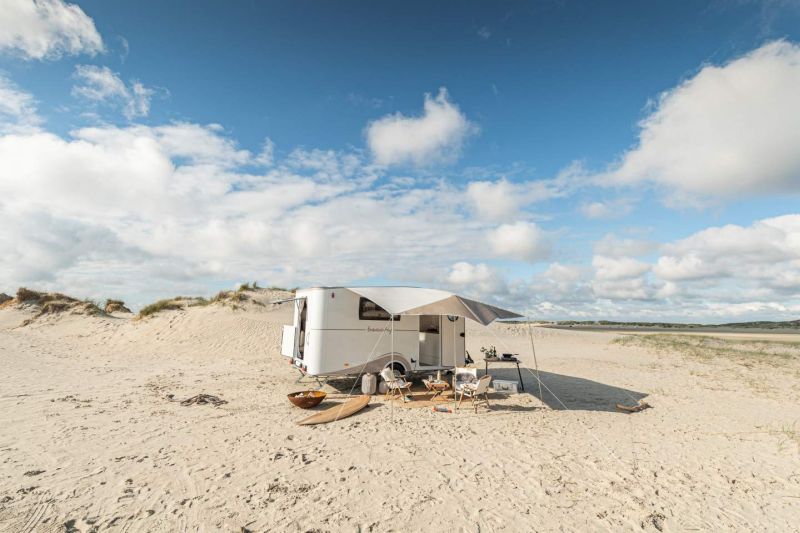 Via: NewAtlas