Hobby, a giant brand when it comes to motor homes, recently unveiled Vantana with latest space–saving features to provide utmost comfort in a compact space. It features world's first SlimLine refrigerator and movable toilet. Moreover, Hobby Vantana comes with HobbyConnect M2M system that allows controlling on-board components such as thermostat and air-conditioning through your smartphones. Its impressive interiors with newest features and style details make it unique among other motor homes available in the market.
The motorhome is a modified Fiat Ducato, and its multi-color sidings with wind rose graphic make it look different from other ordinary vans. Its tinted glass windows use thick material which are casted as part of the whole design to make the van design well-insulated and resistant. Body of the van is also insulated with B6 insulation and XPS foam which doesn't allow any unwanted heat or moisture inside, to provide suitable living settings. It has sliding doors with small window to peep through, and the integrated pleated blinds on all glass doors and windows maintain privacy along with keeping unwanted sunlight away. The space in the sliding door can also be used to keep small items. There are LEDs integrated over sliding door to provide enough light when one enters inside the van.
In rear section of the Hobby Vantana, overall space (whether outside or inside) is properly utilized to keep the van perfect for travelling. For example, it has a bike rack mounted on its back, and there is enough space in the backside to keep your gear in an organized manner. There are enough storage spaces inside, such as the area above the driving section and even the floor has hidden storage sections. Moreover, cabinets over the sleeping loft provide more storage area for keeping slightly big items. If the bed is moved to a side, then the compartment can accommodate bulky sporting equipment.
The living area or kitchen catches everyone's attention through the SlimLine refrigerator and luxurious amenities beautifully incorporated inside. The kitchen is designed in front of a glass window which lets you enjoy landscape while making food and portray it spaciously. A number of extendable drawers in the kitchen keep all needed items within reach to maintain comfort level. Clever utilization of space can also be seen in the worktop extension which provides extra space in the kitchen as it folds upwards to stay out of the way when not in use. The gas hob and sink made from stainless steel are combined in single unit, and it can be covered to provide extra work space. Open-plan bathroom integrated with shower cubicle can also be turned into a toilet, and the vent window with frosted glass effect provides enough privacy. The movable toilet feature makes the washroom comfortable as more space can be created to enjoy showers.
With Multijet II engine capable of producing 130 hp, the Hobby Vantana can be your best partner for exploring off-beat locations. Various space-saving techniques have been employed to keep the inside environment cozy and rganized. A number of storage spaces included in all sections of the van make it perfect for long, rigorous journeys. This compact van is perfect for couples looking to fulfill their adventure lust in a luxurious manner. Moreover, a TFT control panel is included to control on-board components such as heating, air-conditioning, water supply, and battery sensors. You can even control them using HobbyConnect or MyHobby app on your smartphone.
There are a lot of similar features in this van home which vary according to the model of the motor home. The collection of Hobby Vantana mobile home ranges from US$46,525 to US$51,000 depending on their floor plan.
Exteriors Details: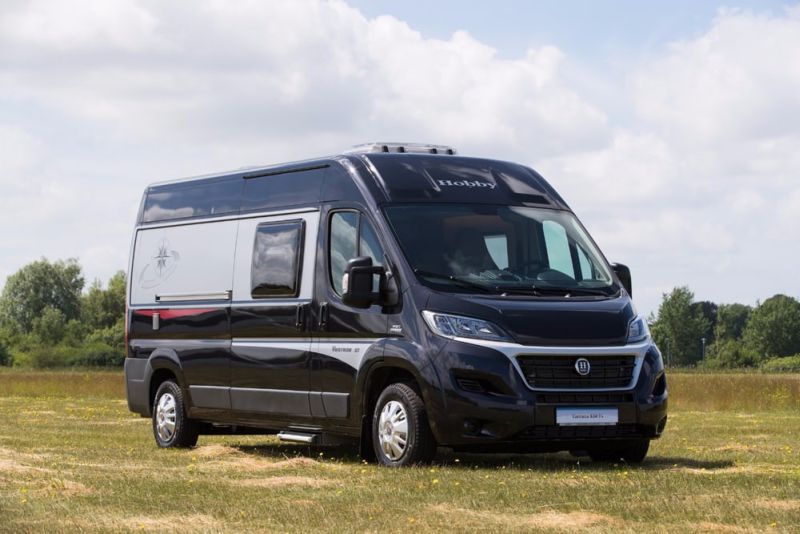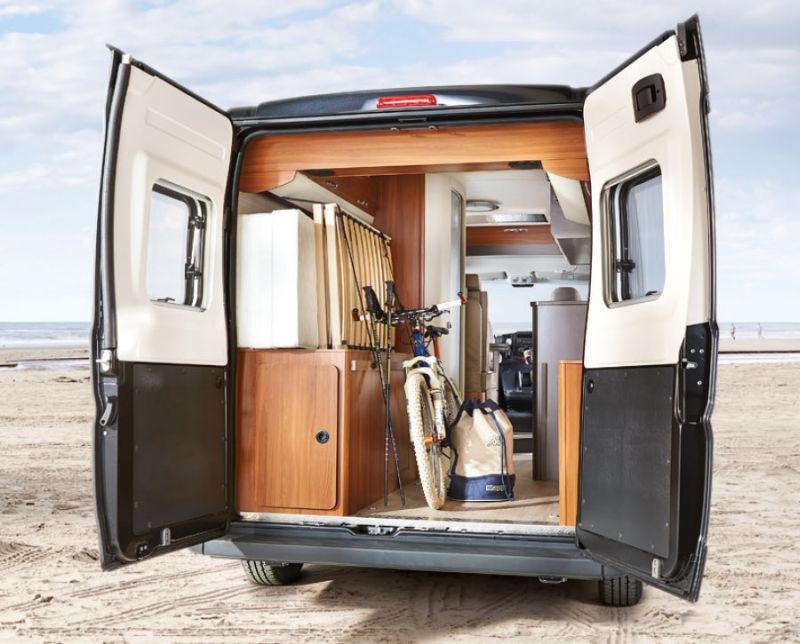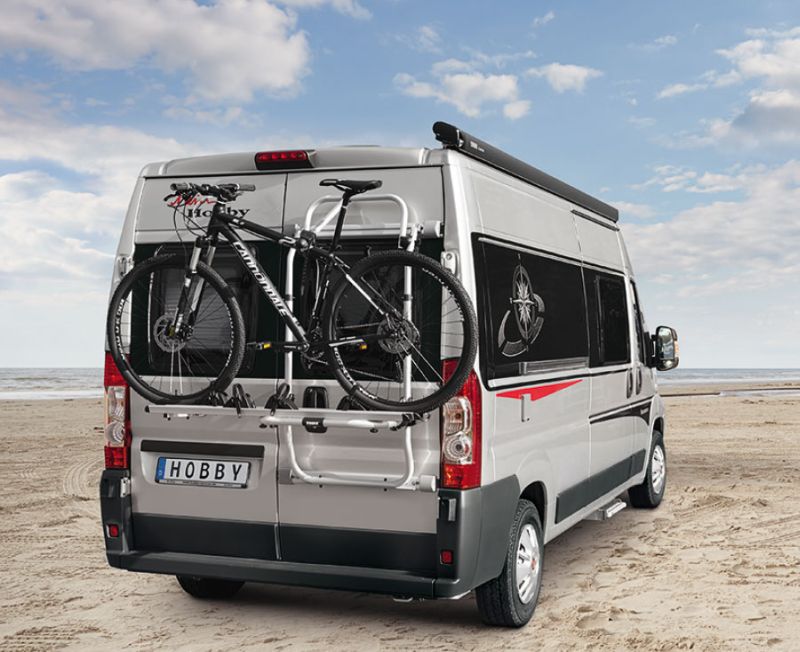 Living room and kitchen: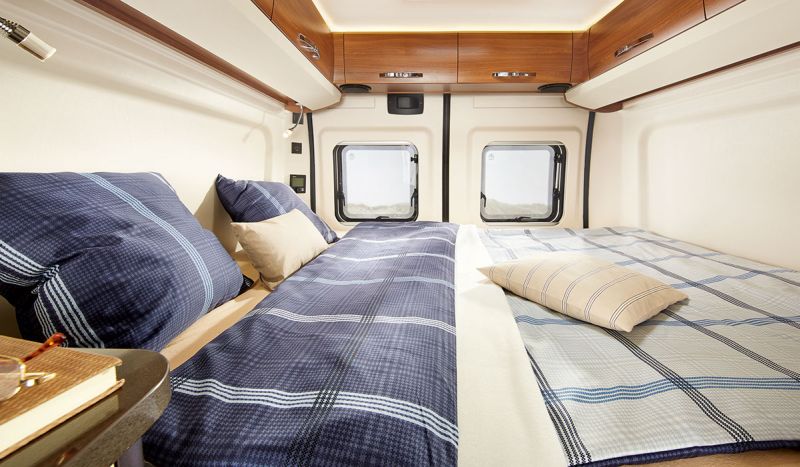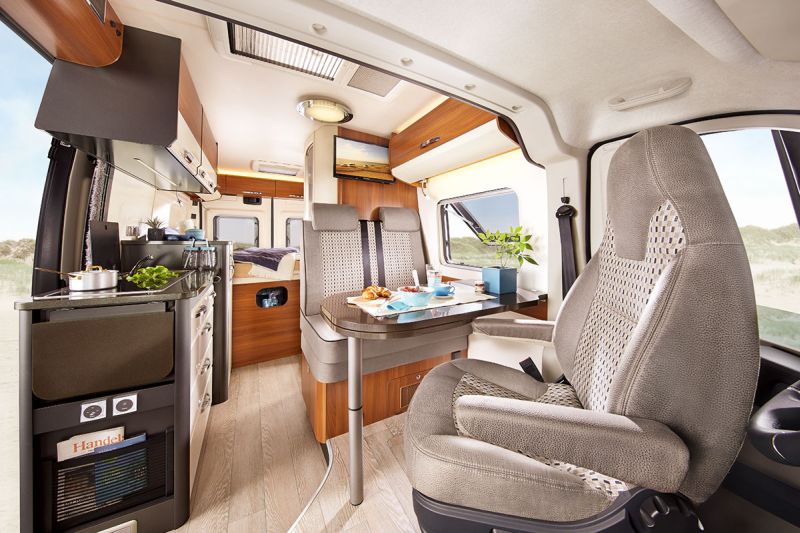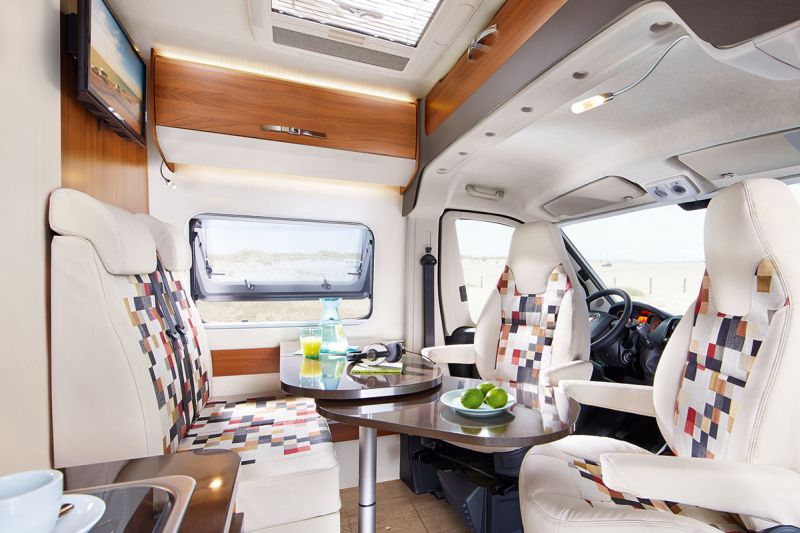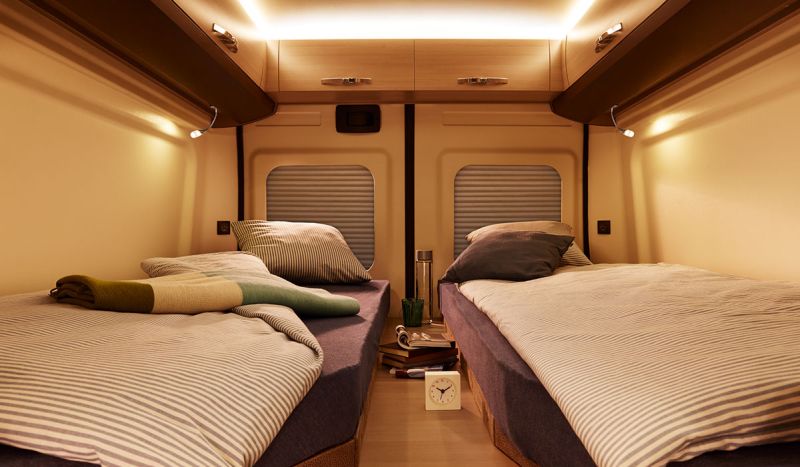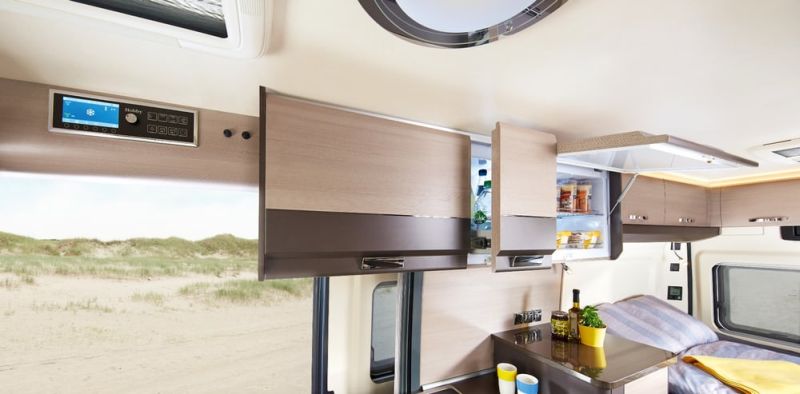 Kitchen: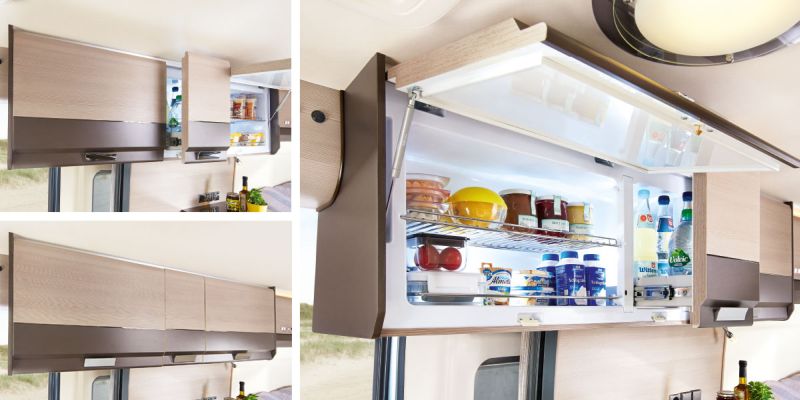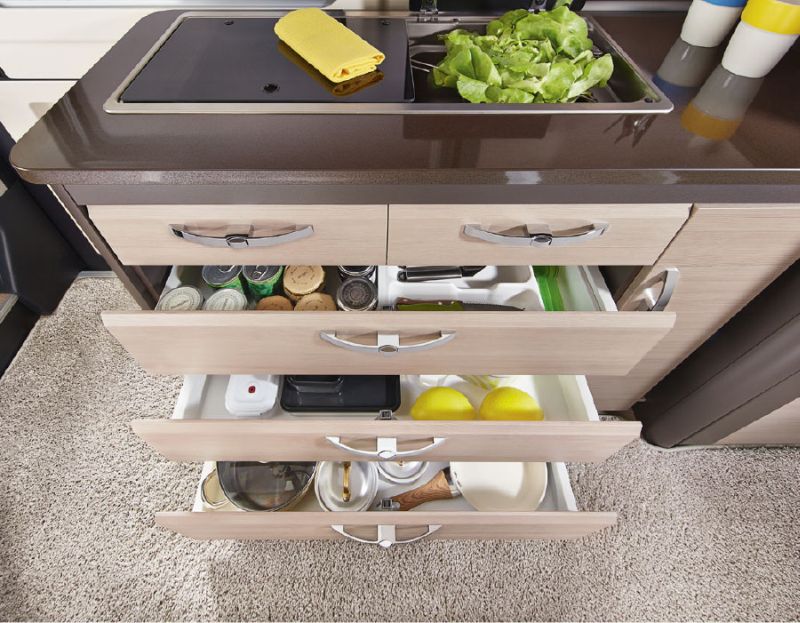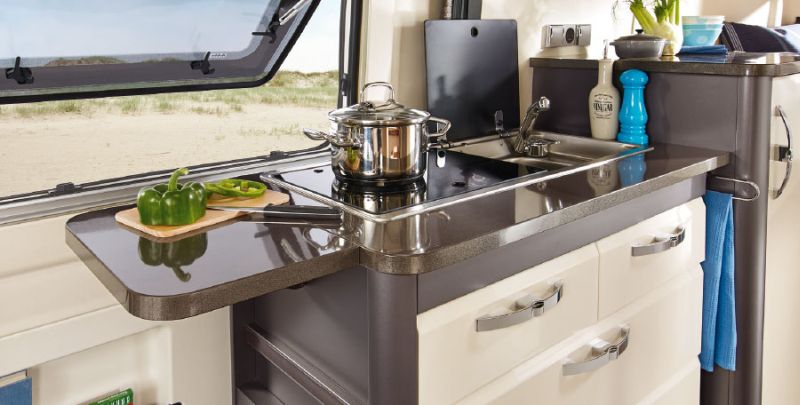 Bathroom & other features: