Game of Thrones fans wanting to add some fun element to their homes, check out the Hodor-inspired doorstop by Oklahoma-based family owned company Naked Wood Works. It is a simple, no stained walnut doorstop with Hodor lasered on the top.
Just like our beloved "Game of Thrones" character, who died holding the door to let Bran Stark escape from the White Walker army, this cool accessory is also meant to stop the door from hitting the wall again and again. It is not something intended to offend the feelings of fans, rather a cool accessory to remember the loyal character from the mega HBO series.
Also Read: Your Baby will Love to Rule This DIY Iron Throne
This Hodor-inspired door stopper is 7.5″ long and will hold a door that is between 3/8″ and 1-1/4″ off the floor. It is currently available on Amazon and the official website of Naked Wood Works for $20.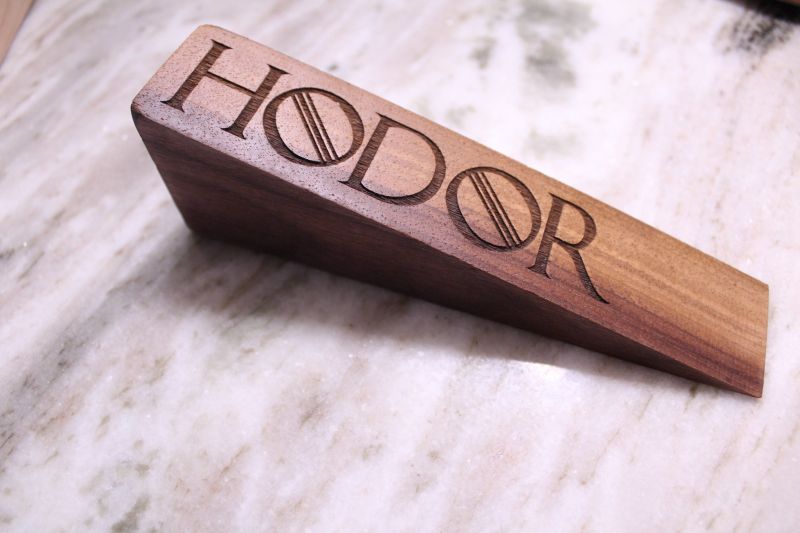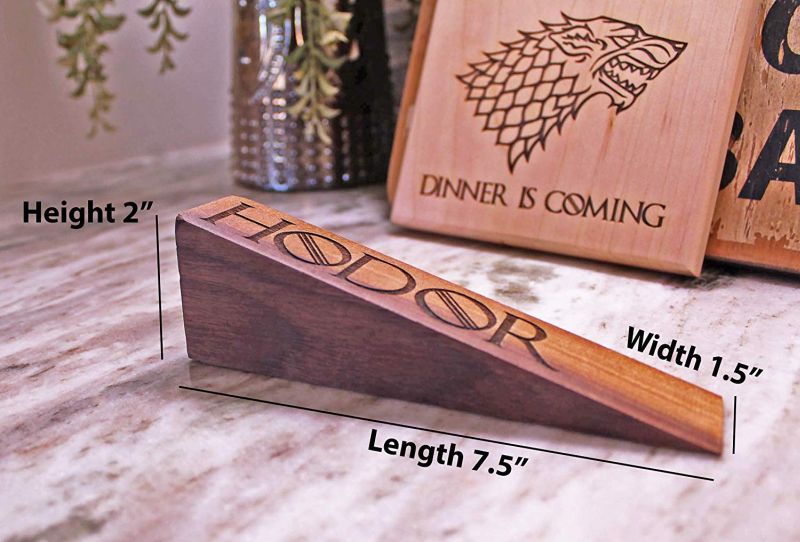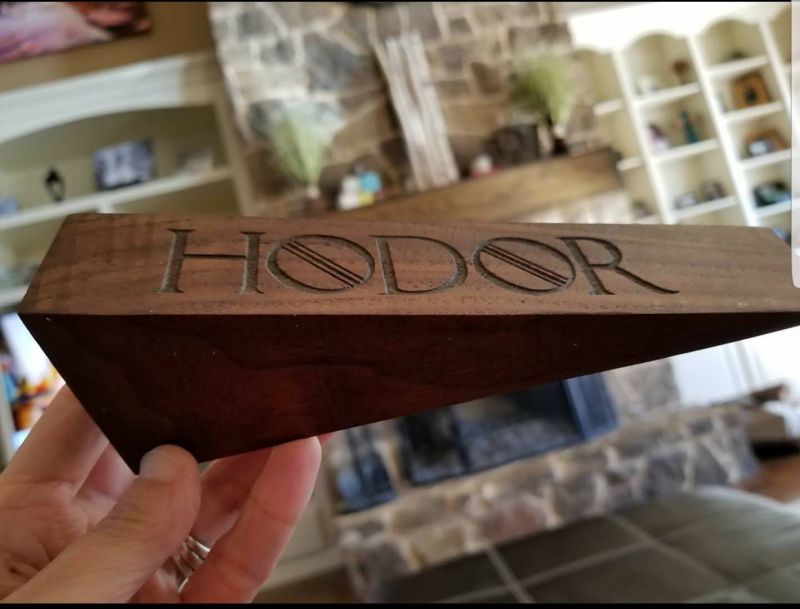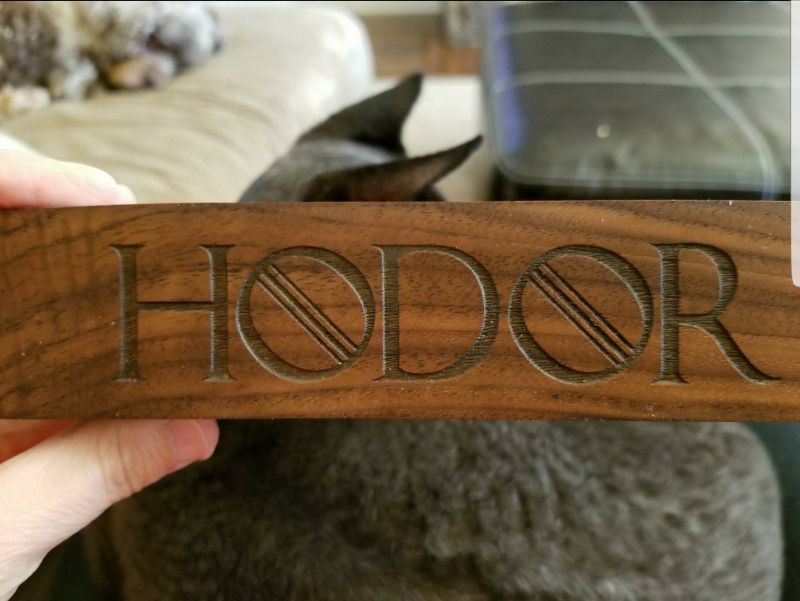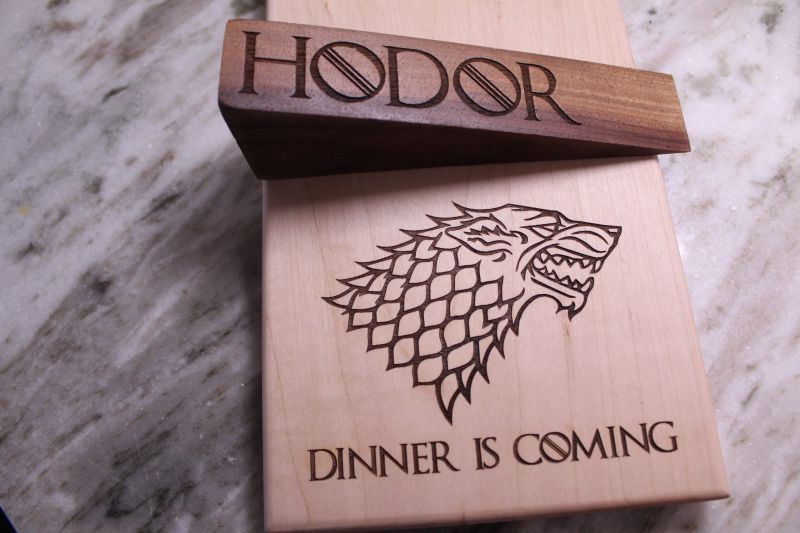 Via: WoodworkingNetwork