Milan-based industrial designer Kensaku Oshiro has collaborated with Italy-based modern design furniture house Kristalia to create a revolutionary table that features an oval hole as original base for the table.
Taking inspiration from nature, according to Oshiro, the base of the table recreates the shapes and sensations found in nature and transforms them into an industrial production. The table which also showcase the combination of two cultures i.e. Japan and Italy, aims to bring out the best of both cultures.
Made available in various finishes, the original base of the table is made from sheet metal, which is softly molded and bended, while the top is made from thin laminate or solid wood. To enhance the beauty, the table is provided with an extreme rigorous clear-cut lines that are organic and sinuous in nature, while the soft curves in the base adds uniqueness.
Mixing Kritalia's technology with Oshiro's creativity, the furniture house is all set to unveil the Hole table at furniture fair Salone del Mobile 2016 in Milan.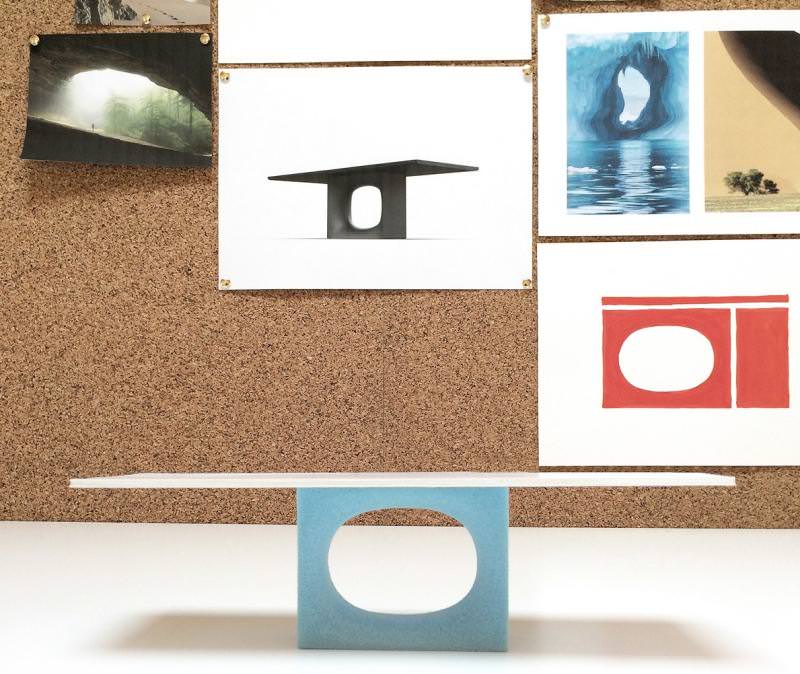 Via: Kristalia