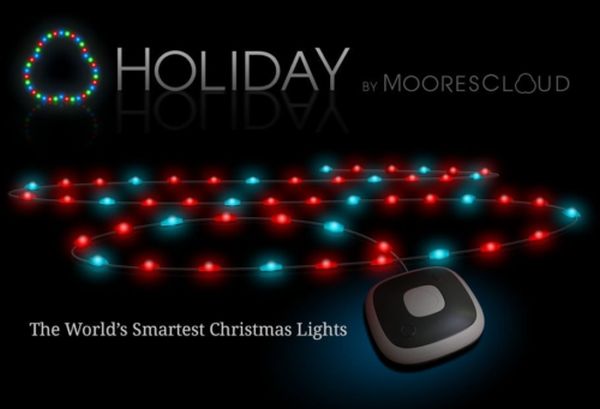 Christmas may still be a few months off, but that hasn't stopped Australian start-up MooresCloud to unveil their 'Holiday' lights. Touted as the world's 'Smartest Christmas Lights', each of the light modules (strings in this case) are remarkably endowed with smartphone 'brains'. This allows the Holiday to display variant patterns of lighting effects (countless, according to the designers), along with a slew of drive animations and applications. The innovative ambit is further complemented by specialized Holiday apps which grants the user a myriad of controlling options via their smartphones.
Each 7 m long 'smart' string of the Holiday comprises of fifty LED globes. In this regard, the apps make it much easier for the user to regulate the lighting effect. The controlling options include – the color wheel, which allows you to change the light colors (with over a whopping 16 million hues) by just tapping on your phone's screen; the rainbow mode, which sends strands of the rainbow effect down the string; a special football mode, which lets you choose your favorite team and root for them through their jersey colors; and finally the 'old school' timer, which generates the lighting effect at specific time intervals.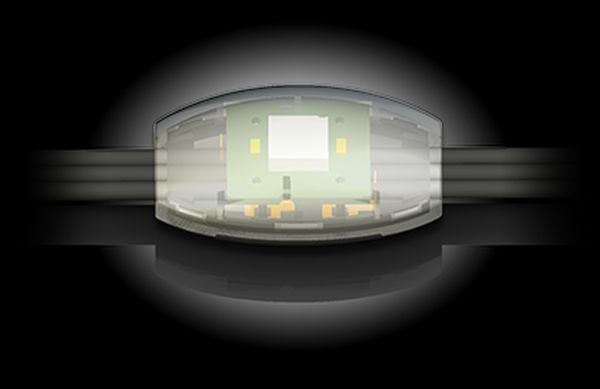 According to the company, even more apps are expected to be developed for their ingenious product. So, by the time of Christmas, you do have the possibility of enjoying the holiday season with an intelligent and more importantly, interactive lighting mechanism.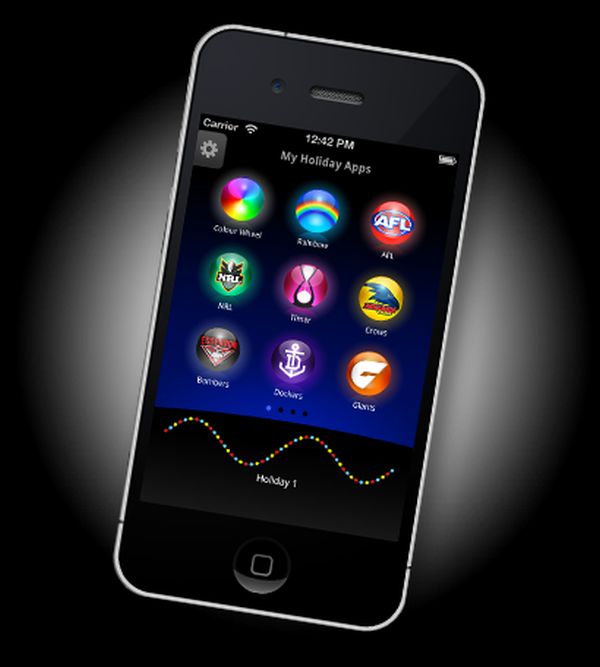 Via: MooresCloud