If you're already feeling the excitement of the holiday season, chances are you've started preparing your home for the festive season. Once you're done with dusting and removing annoying cobwebs, it's the right time to start planning ahead and find out unique ideas to add a festive cheer to your interior.
You don't have to worry if you are short on money. You can always make use of your creative thinking and personal style to make your house look its best this holiday season. Instead of purchasing expensive festive decorations, you can simply use readily available household items.
For reference, you can consider the holiday decorating ideas listed below. They will help you bring the desired festiveness into your home.
Think Beyond the Traditional Trees
Traditional Christmas trees can make living space feel cramped, especially in small houses and apartments. So it's better to think beyond the tree. Yes, you can still decorate your place "to the max" without a classic Christmas tree. How?
Well, one simple way to do so is by making paper/cardboard trees and sticking them to your front door or interior walls. You can make these tree decorations by yourself with unused holiday cards and Christmas lights. Another alternative is to hang garland across your railing or simply put a crèche on the mantle.
There are a number of ways to bring a feel of Christmas tree into your home without using an actual tree. You just need a little creativeness in your nerves and you'll successfully create a well-decorated home.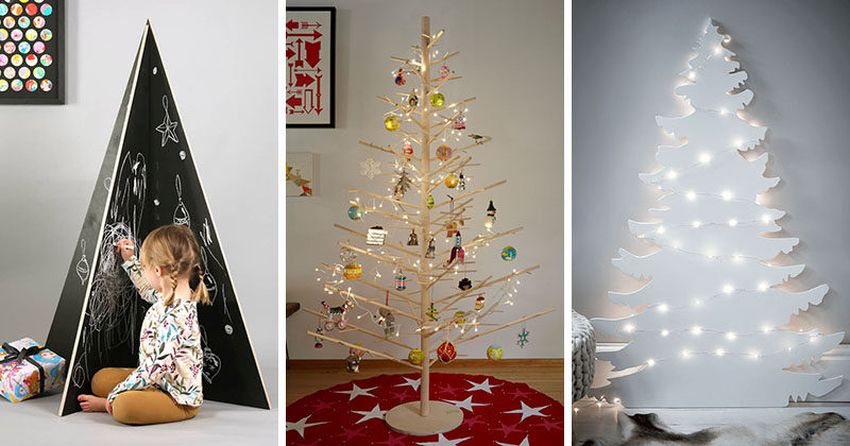 Only Use What You Like
You don't have to put every single ornament you own on your tree just because they are easily available. Pick the ones you really like and place them purposefully on your tree. This way you will be able to create a more streamlined, organized look.
If you want to make sure all the ornaments are used, choose a new theme for your tree every year, or put up more than one trees in your house. For example, you can create a kid's tree, one for photo ornaments, one with travel souvenirs and more. This is completely up to you.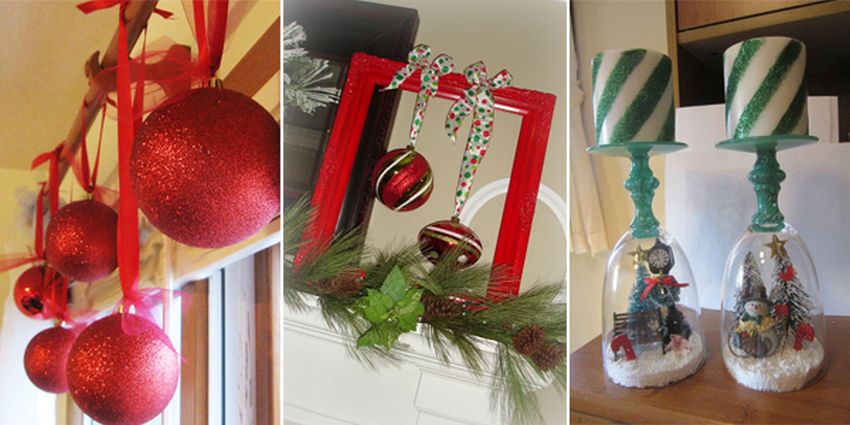 Take Advantage of High Ceiling
If your living room has a high ceiling, you can definitely add a big Christmas tree to it. Embellish it with beautiful ornaments, handcrafted decorations and light strips for a cheery look.
Since you've purchased the tree, it doesn't mean the embellishments also need to be bought from the market. Get the entire family crafting and make different tree ornaments to render a vivid look to your Christmas tree.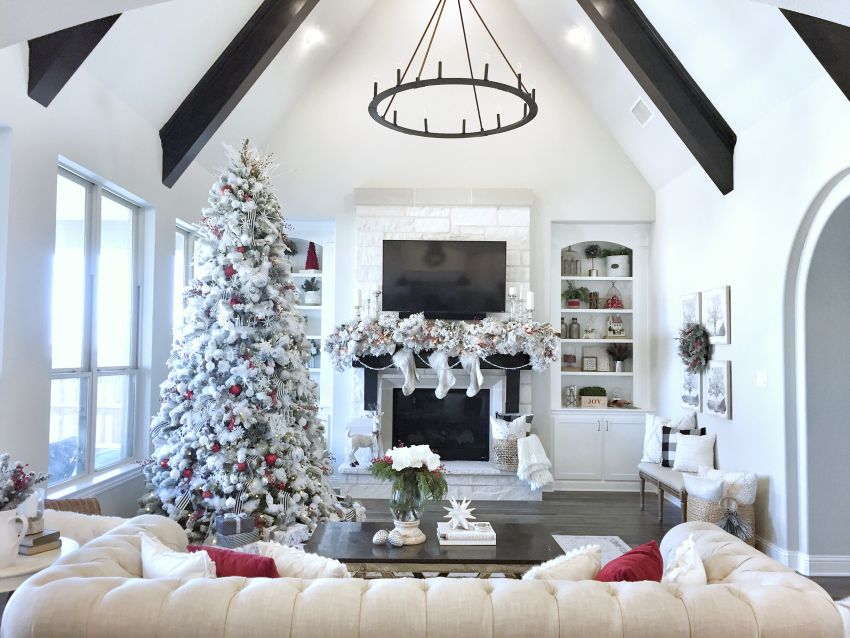 Spread the Festive Spirit Throughout the House
You may have reached a point in your life where you are on "autopilot" when it comes to decorating your home for holidays. It's the time when you feel that everything just keeps going on because that's how you have done it, year after year.
Now it's time to make a change. Put a new holiday-themed candle in bathroom, add flowers and garland to your bed frame and spice up the kitchen with fun dinnerware, aprons and tablecloths. Chances are "Yule" loves the results and how festive it feels throughout your home.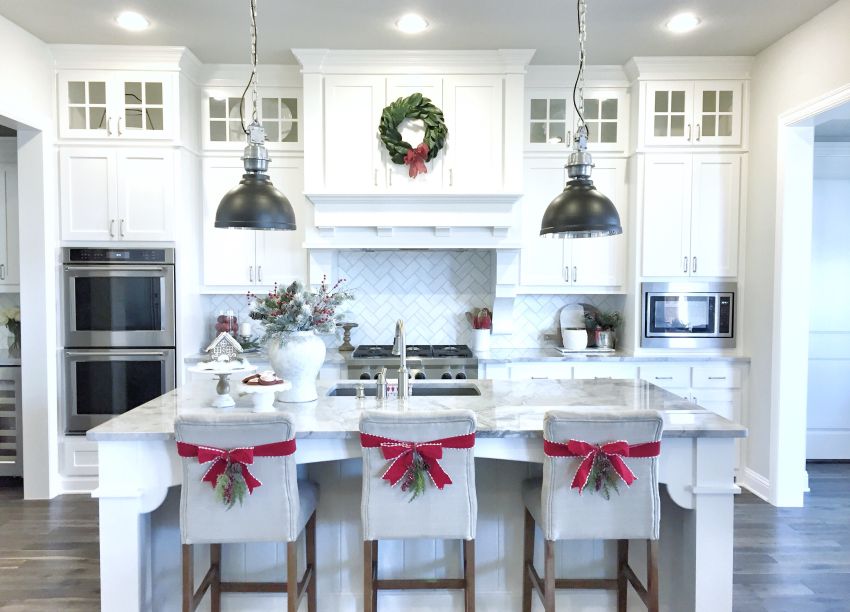 Convey Messages with Wall Art
While decorating your home for a special occasion, you need to give time and proper attention to every corner of your space. It's time to update your old wall decor with themed art pieces. You can also make something at your home, provided you have got a few old frames lying around in your home.
You just have to replace portraits or images in the frames with holiday wordings and you're all set for the holiday season. You can later replace them with your own pictures or other artwork after the holiday season is over.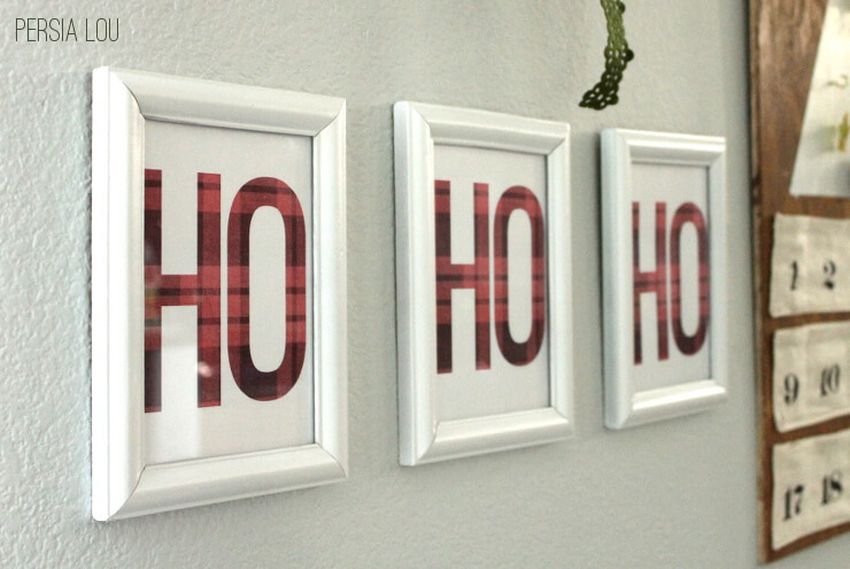 White is a "Winning" Color
Holiday season is the time to bask your home in white. Decorating your hall and living room with simple white decorations will do magic. You can use white china, linens, candles and more. This way you are adding intensity and authenticity to your holiday décor.
You can also include a white Christmas tree covered in snow. Besides that, you can make use of white garlands, sofa and pillow covers and other household accessories to accord the theme for holiday time. This will give a chic, seasonal look to your house, making it appear more sophisticated and inviting for guests.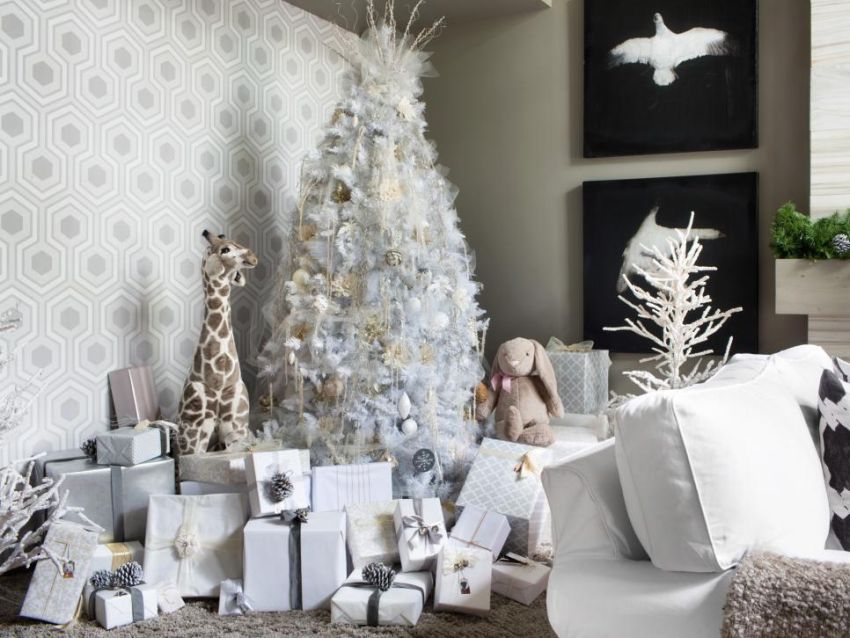 Go Natural
Rather than choosing the traditional colors of Christmas, i.e., red and green, consider taking a more natural approach. Use nuts, pine cones, wood, plants, flowers and other natural objects as decorations.
Step outside and collect what you need. After all, your yard is likely to be full of birch bark, leaves, and fallen tree branches which you can use for a nature-inspired look.
You can even create an amazing centerpiece using similar natural objects. Fallen tree branches are widely being used to decorate your home for the festive season. There's nothing like a touch of nature for decoration.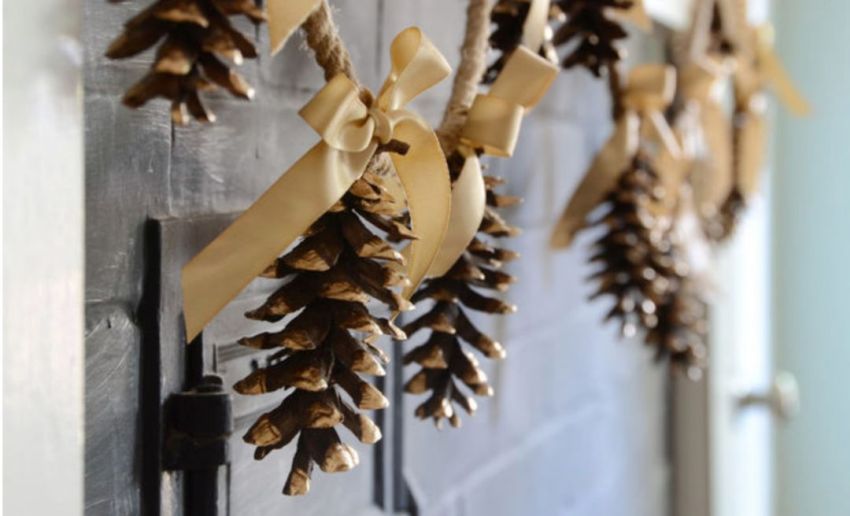 Let Your Kids Take Over
Kids love Christmas. Why not give them creative control? You can spend an afternoon letting them make snowmen, stars, wreaths and more creations of their own.
Decorating for the holidays can be something as unique as you. Because your kids may come up with an idea you might never have thought of. Therefore, it is good to involve them in your holiday decorating regime. This way, you are giving them a chance to be creative and use different things to make something useful.
You can use these tips as a starting point and just let your own creativity take the reins. You won't be disappointed with the end results.