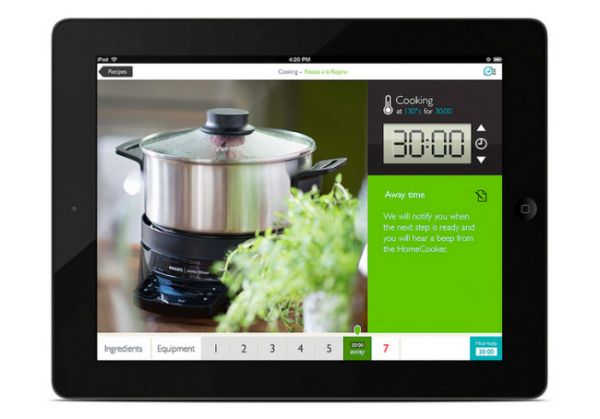 Months ago, we talked about Panasonic's Android controlled cooking devices. And now it seems, Philips has taken a leaf from their book to unveil another 'smart' cooking design, this time in the form of a prototype. Christened as the HomeCooker neXt (showcased at IFA 2013), the appliance's main functional aim is to – 'cook tastier meals with less effort'. This is achieved through various advanced means like an integrated AutoStir technology that maintains an automated stirring action for bringing out richer flavors. The HomeCooker neXt also has the ability to 'roast, steam or saute', thus serving as a multi-purpose cooking contraption for contemporary kitchens.
Of course, the smart scope comes from the device's WiFi connectivity and a dedicated neXt app for our smartphones. So, when the HomeCooker neXt connects with your smartphone (or other mobile devices), the app acts as the guiding force behind your cooking process. This is done by showing images of all the ingredients (salvaged from the net) accompanied by step-by-step process of cooking any particular dish.
Beyond this ambit of net fueled smartness, the HomeCooker neXt also has its fair share of practicality when it comes to time management. According to Philips, the cooker can automatically calculate and control the time and temperature settings for a well prepared dish. As a consequence, there is no danger of over-cooking or burning. This convenient automated scope allows parents to give more time to their kids, while the cooking takes care of itself. Moreover, there is a beep and an on-screen notification system that does alert the users when their attention is needed.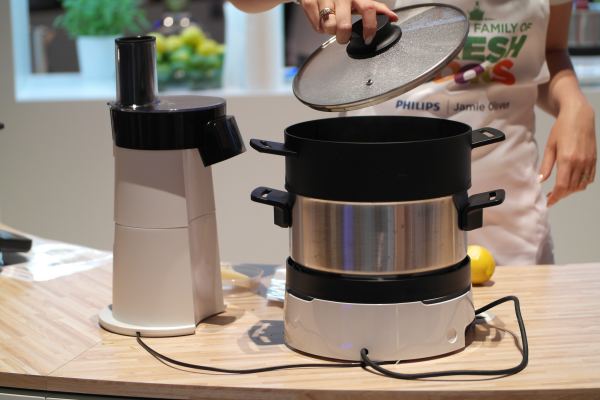 Via: Philips