Due to hectic work schedules, most homeowners want to reduce their time spent on household chores. But lawn mowing can be a really annoying task, if you have as much yard as Perry McGregor, Danville-based 69-years-old retired farmer and truck driver.
McGregor used to waste entire day while mowing his 8-acre yard, which was quite boring and troublesome. But instead of calling professional lawn mowing crew, McGregor decided to create a DIY machine to solve his gardening woes. He has successfully created a homemade device consisting of five lawnmowers to maximize coverage and reduce mowing time by half.
This 5-in-1 lawnmower includes four push mowers that are attached to a big riding mower. Using this easy-to-use DIY device, McGregor can now finish entire yard work in just 45 minutes. However, to get the job done faster you need to cover more width while cutting. This means the homemade device is capable of mowing easily and quickly, without much hassle.
With this huge lawn mowing device, McGregor even mows yards for sick and elderly friends as well as few church members. The giant mower is indeed a great problem solver to cut more grass in less time. However, if you're planning to build one for yourself, let us inform you that it's created after facing years of trial and error. Moreover, McGregor's immense patience helped him to finish something innovative like this lawnmower. But the end result is definitely worth all the efforts and time.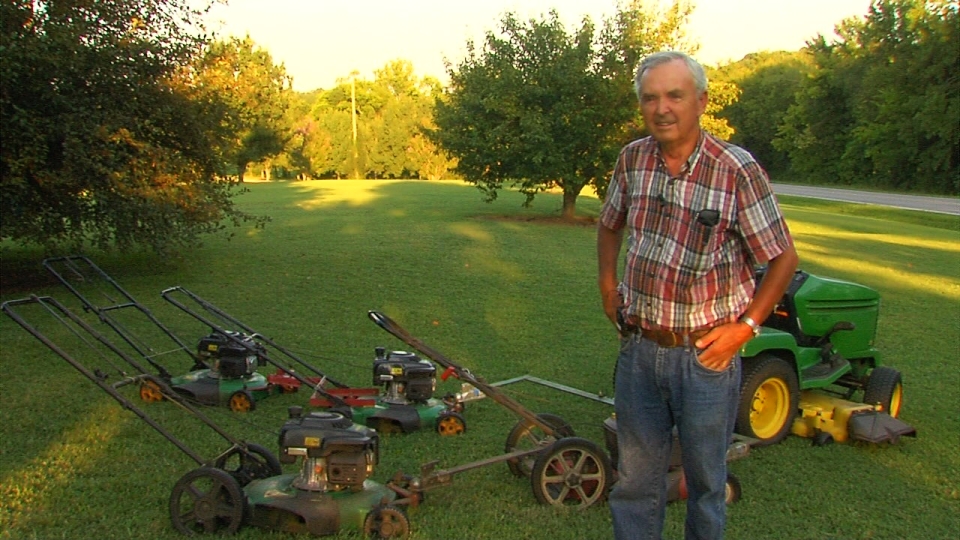 Via: Fox