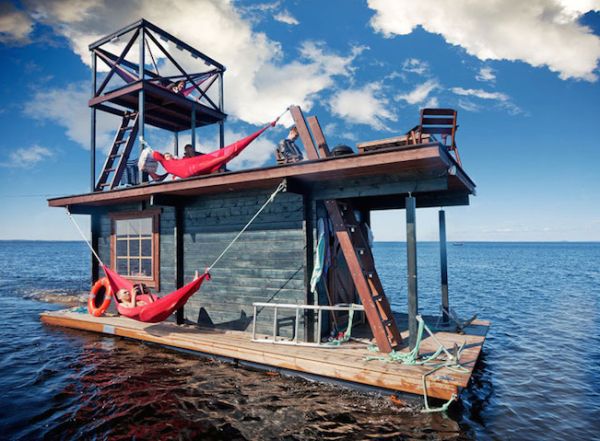 Known as a Saunalautta in Finnish (translation: bath raft), this multi-deck raft was built by a group of friends in Joensuu, Finland back in 2012. An extraordinary work of craftsmanship, this not so ordinary raft makes for a perfect ride to spend time on the waters. Interestingly, the raft comes with a fully-functional sauna and multiple hammocks to rest passengers on its various floors.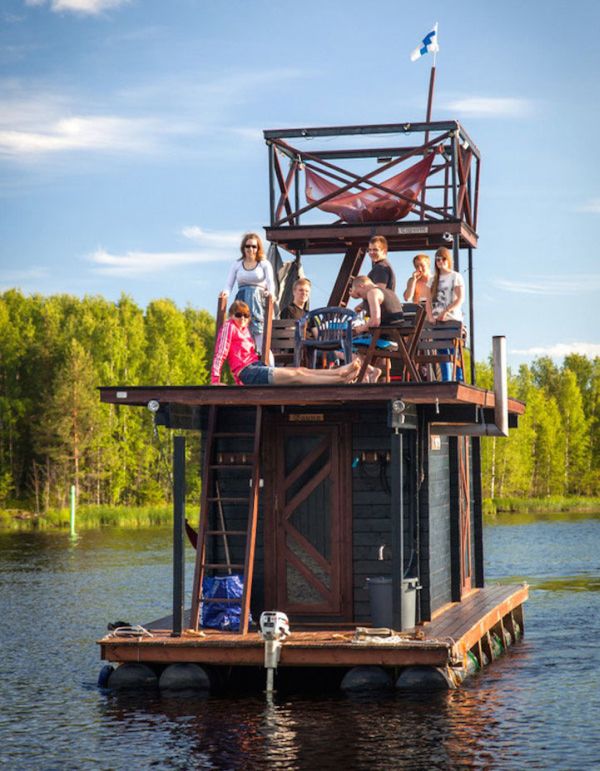 The homemade raft is not an item of self-interest alone, the team of friends rent out the Saunalautta, so everyone in Finland and others travelling to Finland can enjoy exciting time on the water. Passengers can relax in the sauna after a dip in the lake, or can enjoy the sunshine lying freely on the hammocks. The more adventurous passengers can do some fishing and enjoy grilled fish on a portable BBQ on the second platform.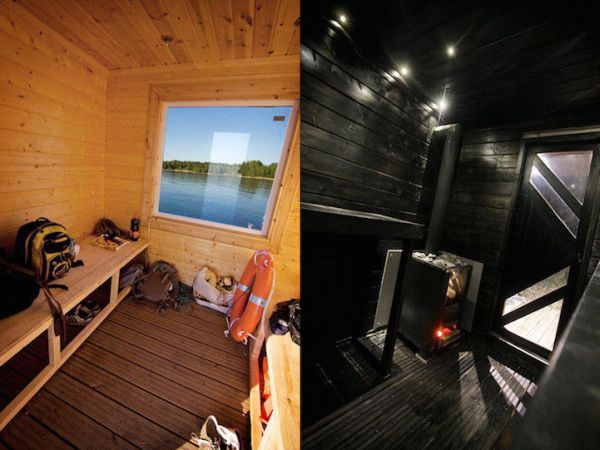 Head over to Saunalautta's Facebook page for more information and exciting pictures of the homemade raft.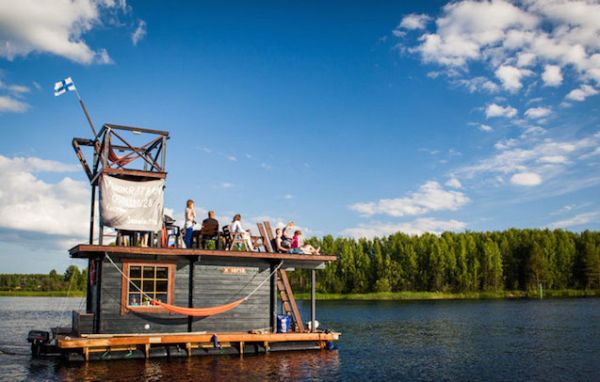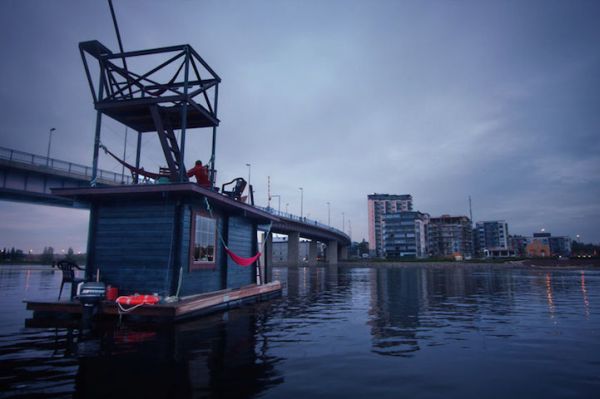 Via: TwistedSifter/MyModernMet