Maintaining laundry space is a tiring task in houses, but you can get some motivation from Jenna Sue's new laundry room. After being irritated from space shortage in their former laundry, Jenna and Brad decided to transform an unused small room of their home into laundry room. They remodeled overall space including floor, walls, lighting and other furnishing works on their own to keep the budget in hand as well for giving it a personal touch. Their efforts resulted in a country laundry room fully equipped with elegant cabinetry, wooden shelving, modern appliances and an additional storage space.
The front wall designed with white brick-shaped tiles beautifully matches with light accent interiors to make the space brighter. They have integrated a small wooden shelf over the cabinetry which is ideal for keeping décor items or frequently-used laundry goods. The smart use of reclaimed wood and wood-patterned floor tiles gives a rustic look to the laundry room.
Washer/dryer and other appliances including the butcher block folding table are integrated in the walls to keep them out of the way and offer sufficient space to roam around while washing clothes. The sliding barn door over additional store room represents the space in a farmhouse-style. Planned renovation of this room resulted in an organized and delightful laundry space. The task seems simple but it is long and needs experience, patience and some of your dollars. You can check out the full reconstruction process on the Jenna Sue's blog.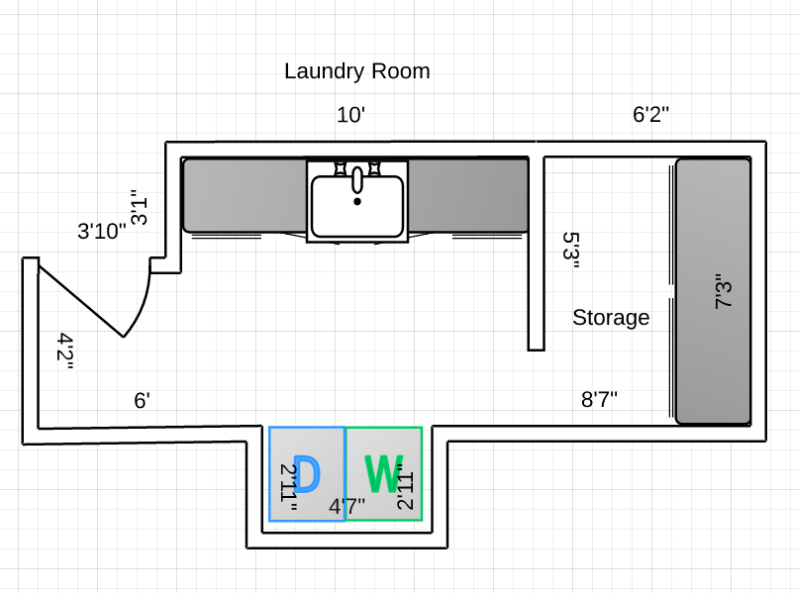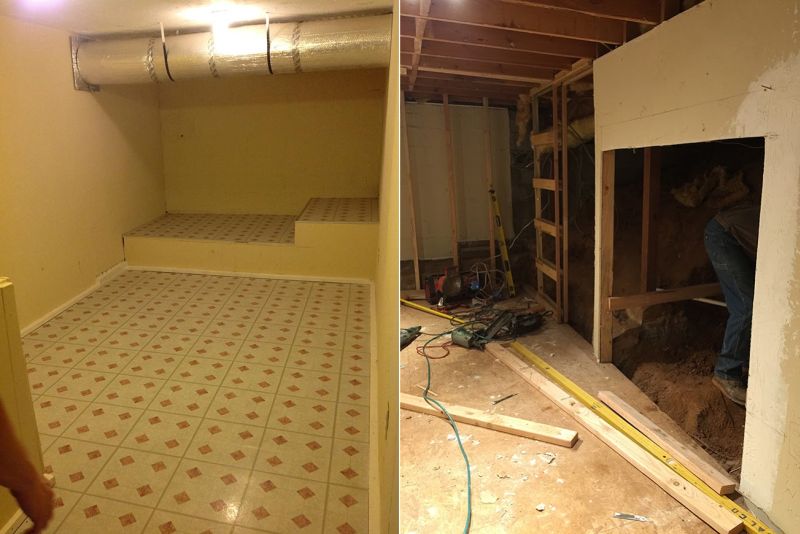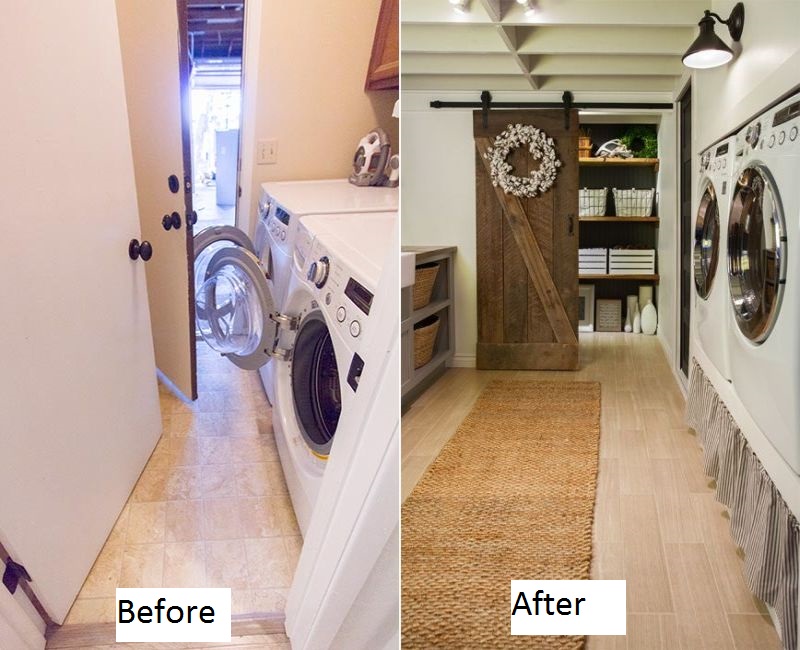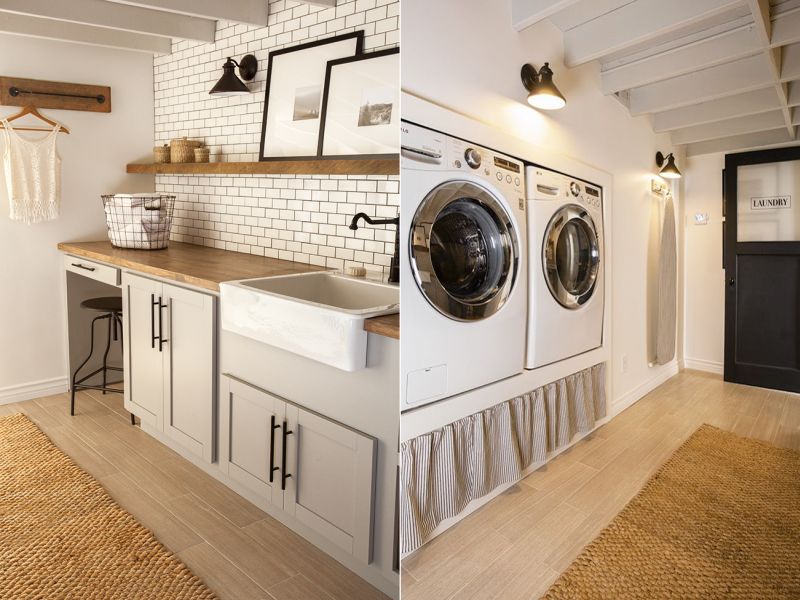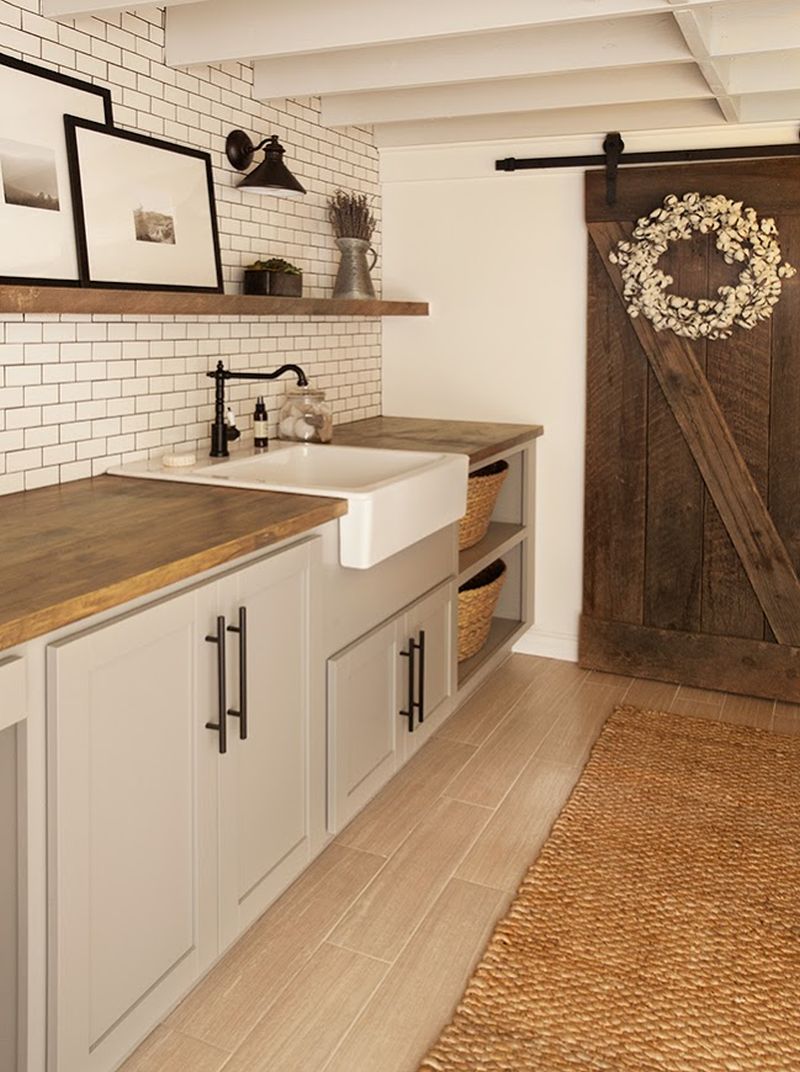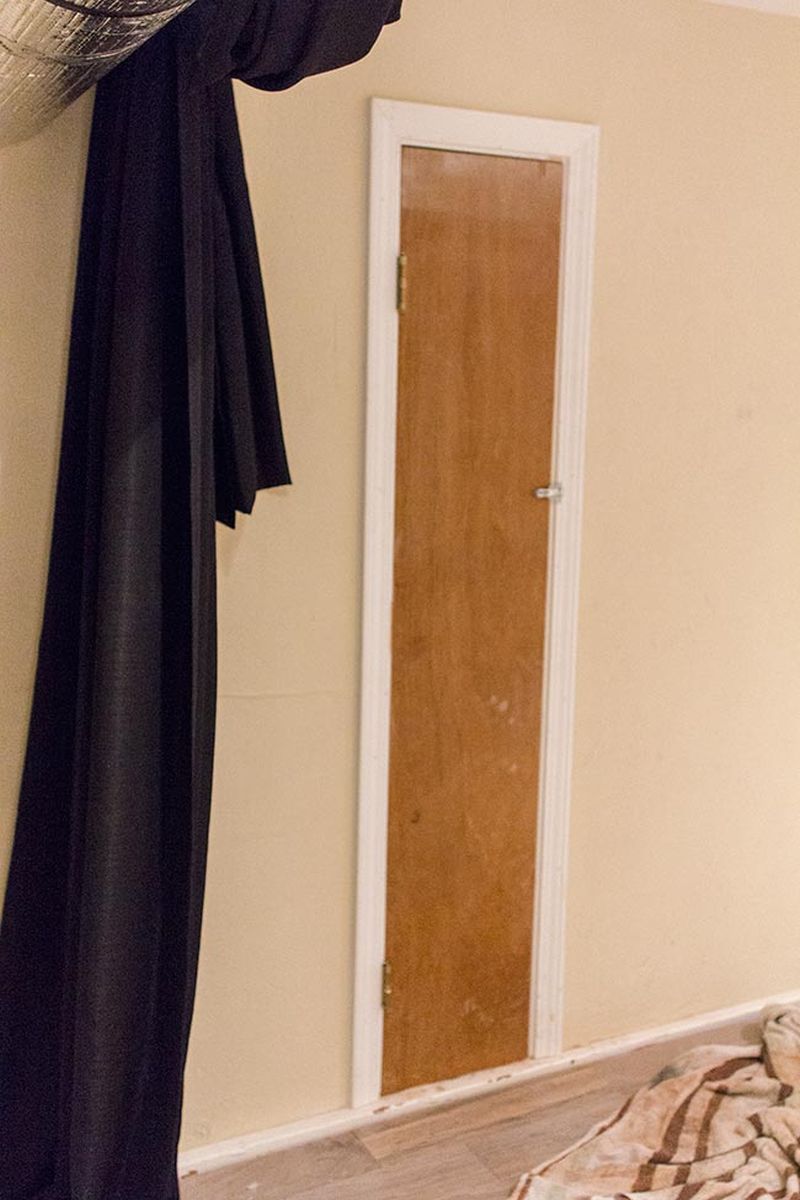 Couple is planning to add a pocket door
Via: CountryLiving