There's no end to creativity, as long as we have the passion to satiate our inspiration. Well, it's pretty apt to say, when you get to see a stunning tiny house built around the family's antique whisky still. Yes, we know you're wondering the same; is it even possible? It surely is for the crew of Carpenter Owl, Bloomington(Indiana-based firm) to create this eye-catching tiny home.
Also Read: This Spacious tiny home is oozing contemporary design
Named as "Honey on the Rocks" this tiny home is tailor-made with stunning features like a mixture of walnut, cedar with curvature roof lines, a double-tier deck, and a spiral staircase at the back. The gorgeous tiny home was also featured on HGTV's famous show, Tiny House and Big living! The Honey on the Rock miniature home measures 22 ft (6.7 m)-long and 8.5 ft (2.6 m)-wide, with a maximum height of 13.5 ft (4.1 m). The weight of this tiny home is roughly around 11,000 lb (5,000 kg).
Features of Honey on the Rock include:
# The mobile home has a deck on the top with a spiral staircase
#Fixtures of the house are custom-made and hand cut
#A counter on the upper deck gives a feel of a vintage soak tub as it is rolled down
#Heirloom whiskey is still concealed inside a copper table with a 4K Dwarf brand wood stove on top
#The kitchen comes with decorative elements like wooden lamps, exposed soldered copper water piping, cooktop, spice rack, fridge, freezer, and a copper sink
#You can also access the snuggling bathroom having elastic stucco, with a slate shelf, and hand laid spiral mosaic floor; it also comes with a composting toilet
#Has storage-integrated stairs that lead to the roof space room, and the bedroom gives an amazing view outside the house
Carpenter Owl are masters in creating custom homes, which take about 12 weeks to construct. Honey on the Rock took a similar amount of time to build and is valued at around US$85,000 in the market.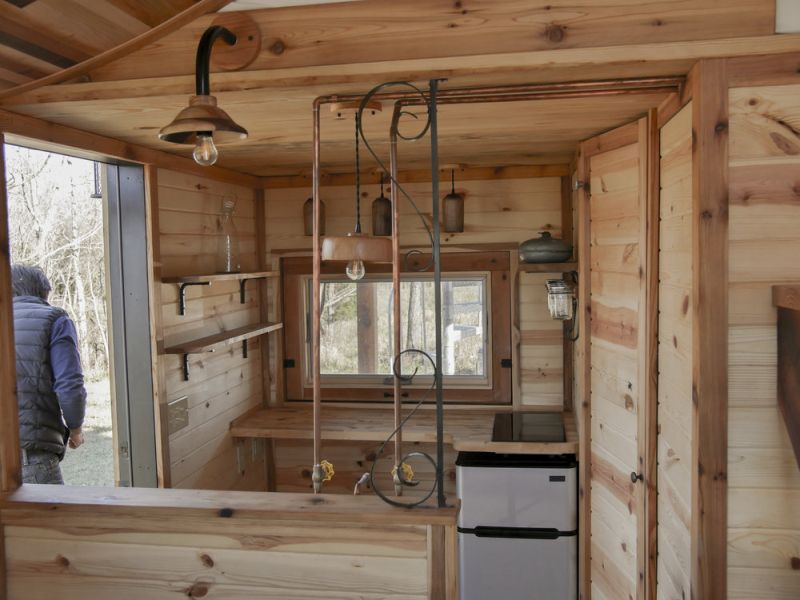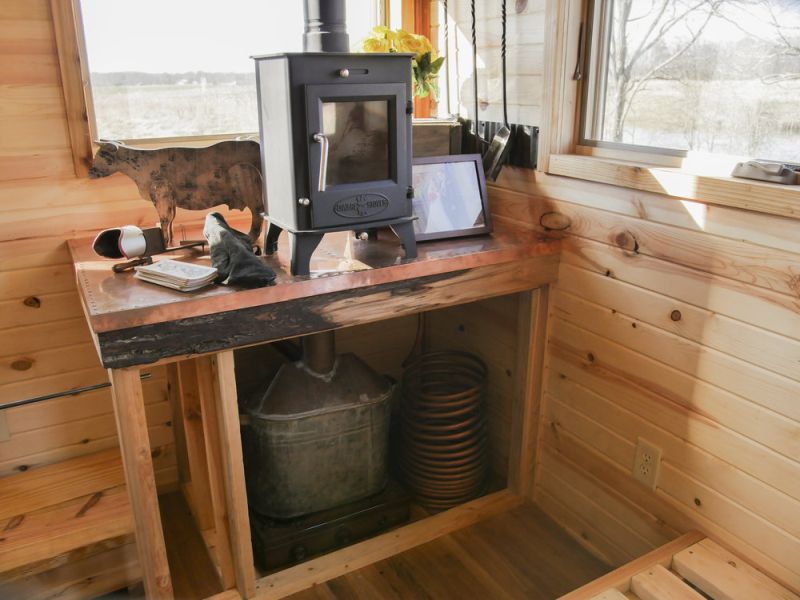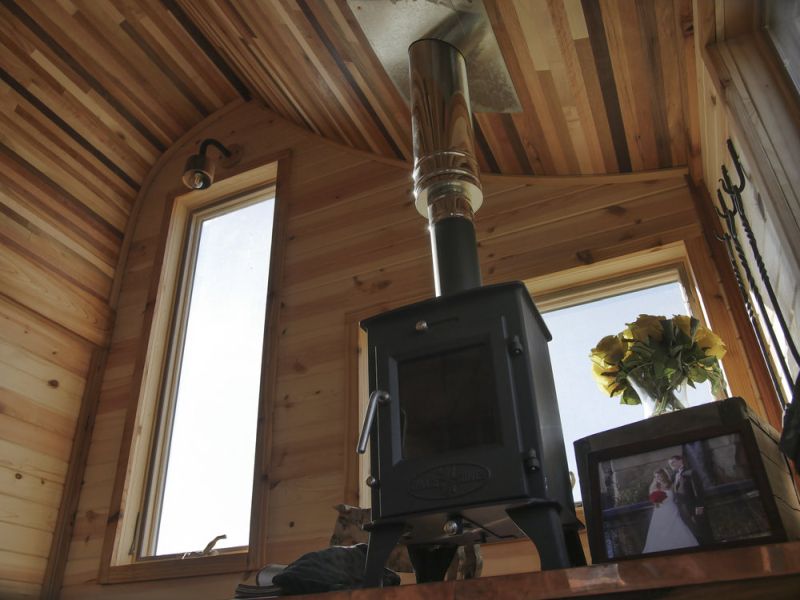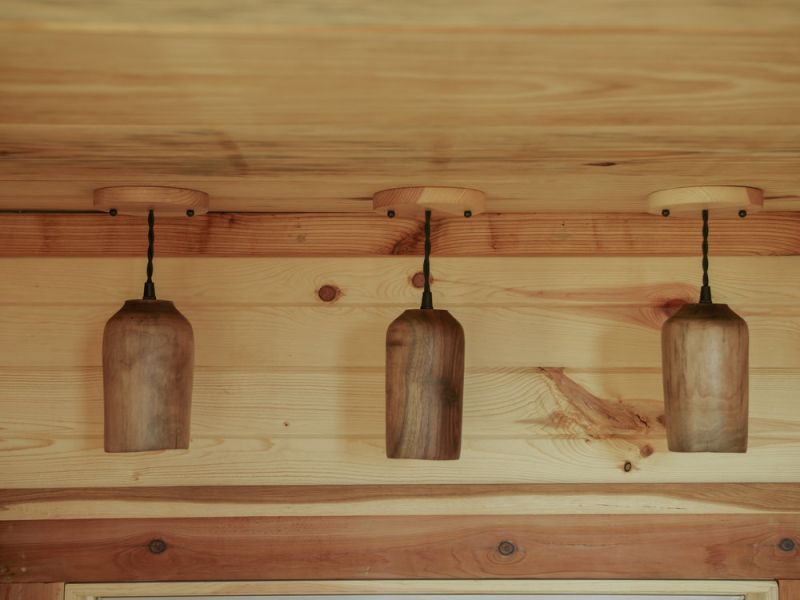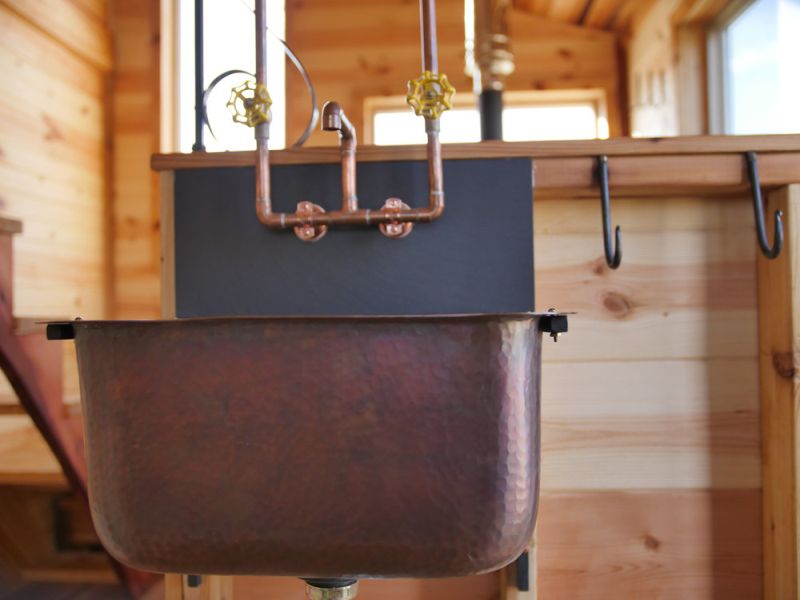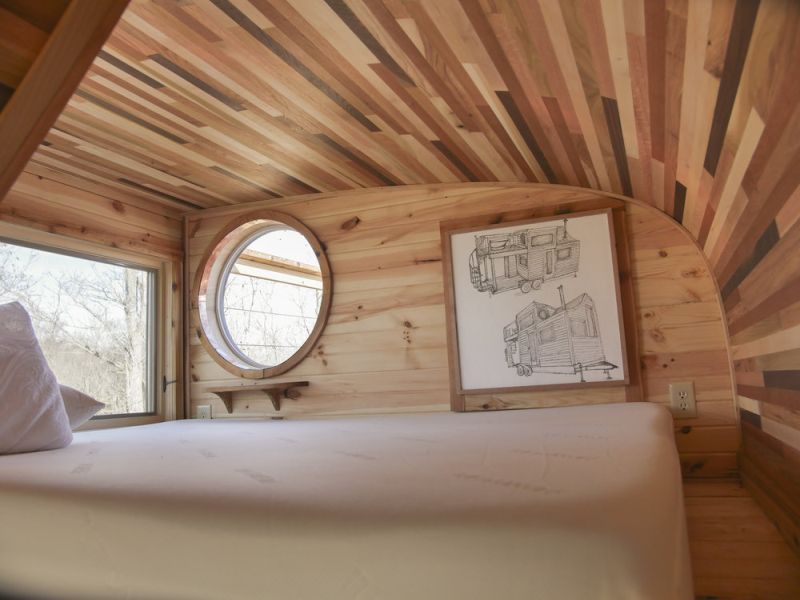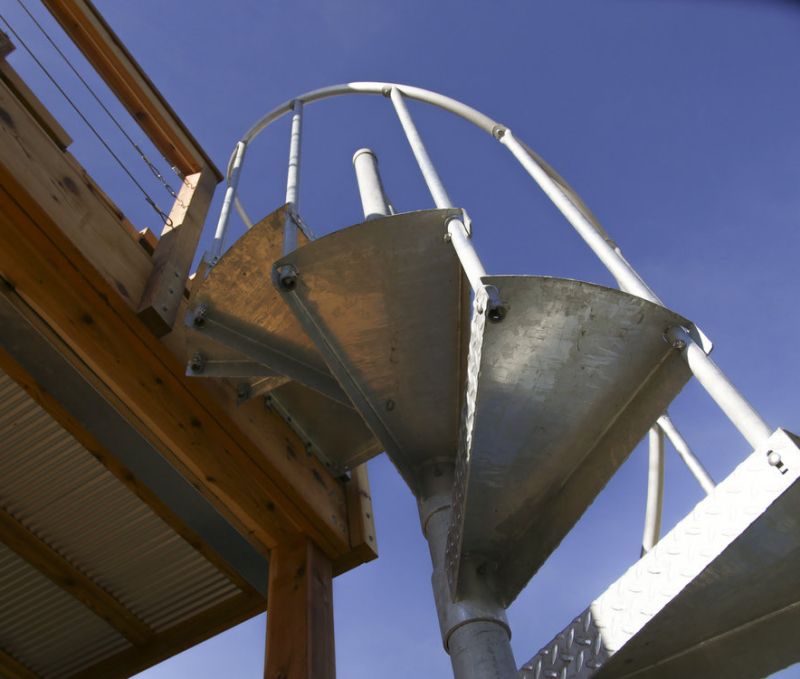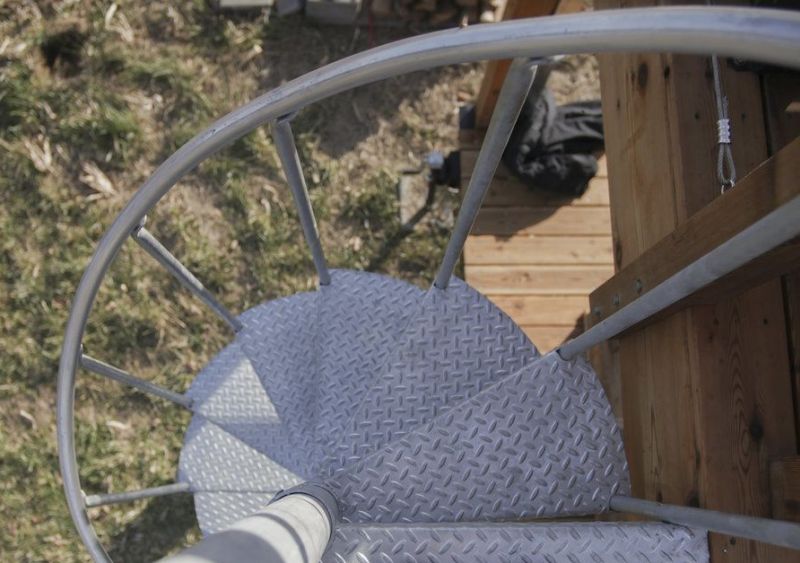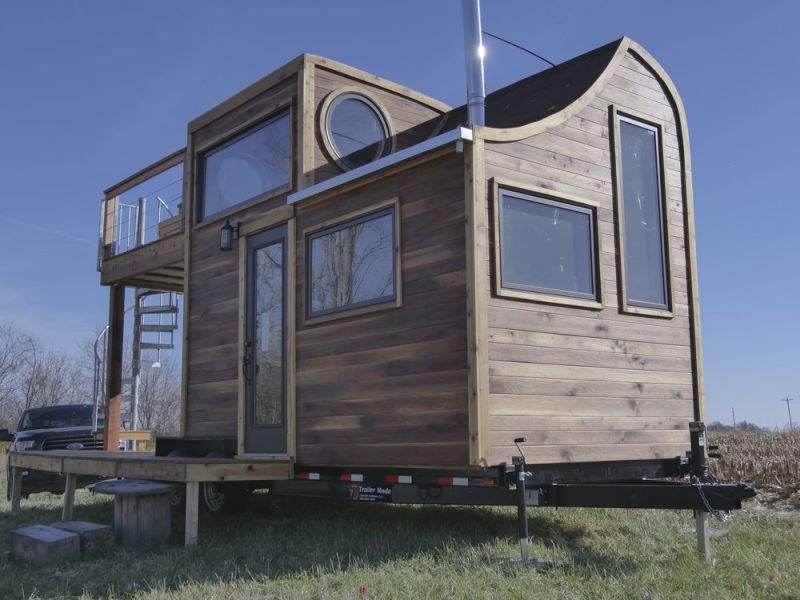 Via: NewAtlas