Honky Tonk, American diner-style restaurant in London, has created the world's most expensive burger- Glamburger to give exclusive treat to their customers. The burger costing $1,770 is prepared by Chef Chris Lange, who gilded the burger in edible gold leaf and caviar with various delicious toppings.
Not only will it empty your wallet, but expand your waistline too as it comes with heavy 2,618 calorie dose. The burger is loaded with a patty made of Kobe Wagyu beef and New Zealand venison, stuffed with black truffle brie, and seasoned with smoked Himalayan salt. It is further served with Iranian saffron-poached Canadian lobster, maple syrup-coated streaky bacon, Beluga caviar and hickory smoked duck egg covered in edible gold leaf.
Honky Tonk in collaboration with Groupon unveiled this special Glamburger to celebrate their coupon site selling its five millionth food and drink voucher. However, only one lucky winner at the event will be able to try the burger for free. Rest of you has to shell out the heavy amount to enjoy this golden bun.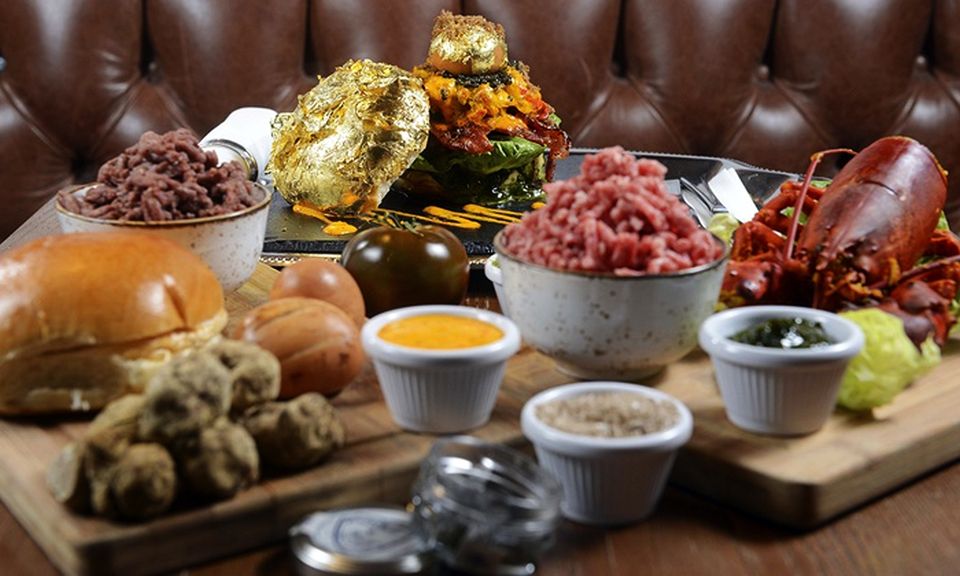 Via: Mirror