If you're on a hunt for a delicious yet eye-catching dessert recipe for your sweet-toothed kids, look no further than this super cute Hot Tub Kit-Kat cake. It is not only adorable but also quite easy to make than you might think.
All you need to do is bake two cakes, frost the layers and sides, and surround them with Kit-Kat bars. You can further put your kids' dolls into the hot tub cake for a little realistic touch, and it's done. Yes, it's that simple.
Here are the ingredients that you need for this adorable cake:
1 box of yellow cake mix
1/3 cup vegetable oil
3 large eggs
9 Kit Kat candy bars broken into 36 segments
2 containers of blue frosting (or vanilla frosting tinted with blue food coloring)
20 inches black ribbon
3 Barbie dolls, legs removed
Procedure:
Bake two round cakes by following instructions given on the cake mix box. Once baked, let them cool down before you begin the process. After that, frost the base, which can be either a cake stand or a cake board.
Now place one cake on it and start frosting its top as well. Place the second cake on the frosted layer and even frost the sides.
Now vertically place Kit-Kat bars around the cake – you can even tie a ribbon around it to keep the chocolate bars in place.
Next step is to frost the top layer and spread it roughly to resemble water. Finally, place the Barbie dolls into the hot tub cake, but make sure you remove their legs before putting them on the cake.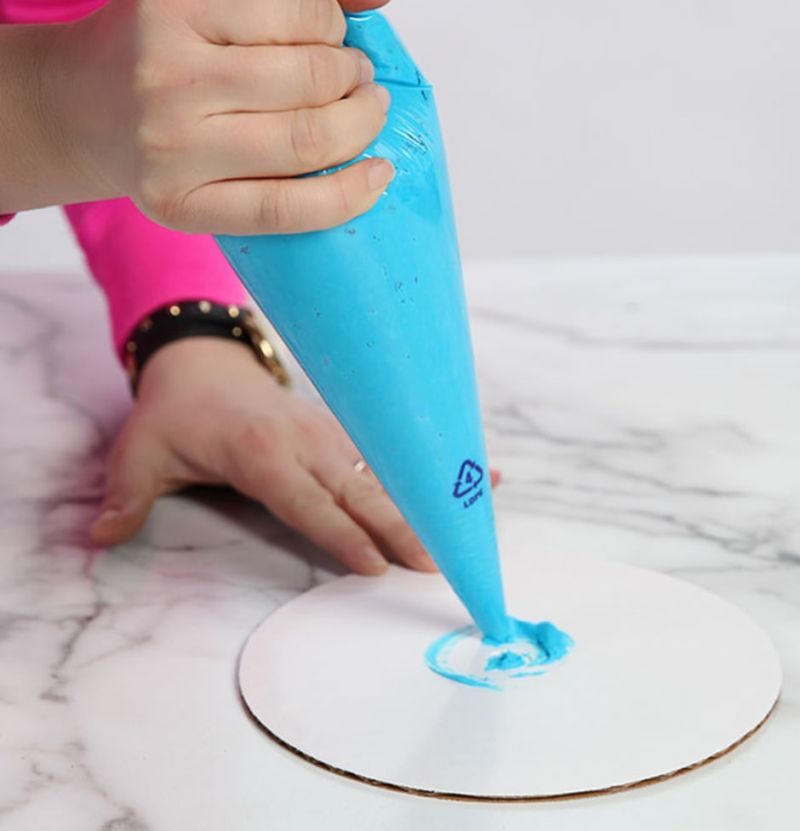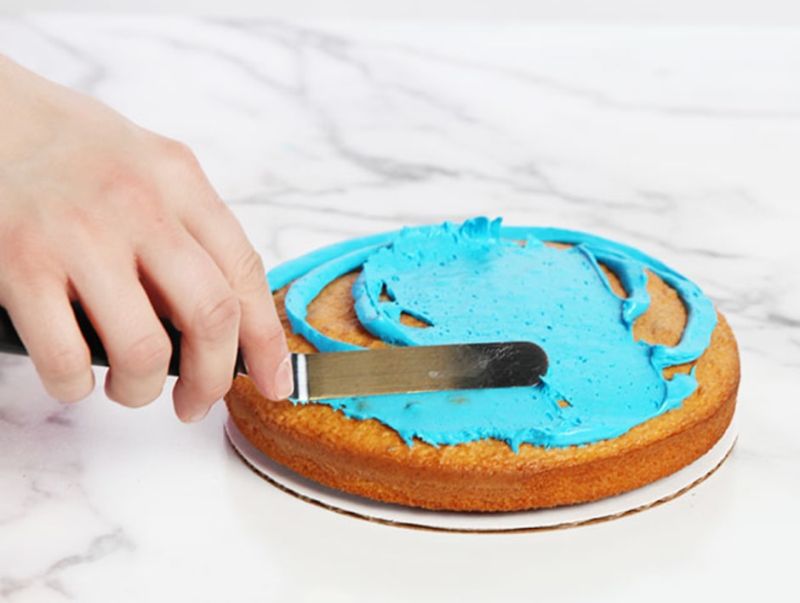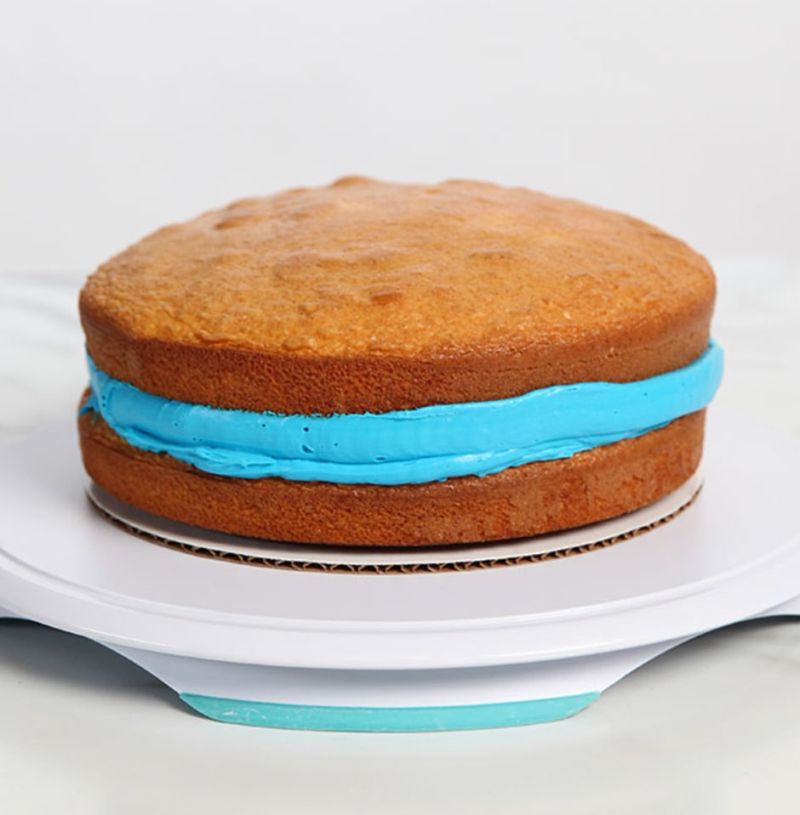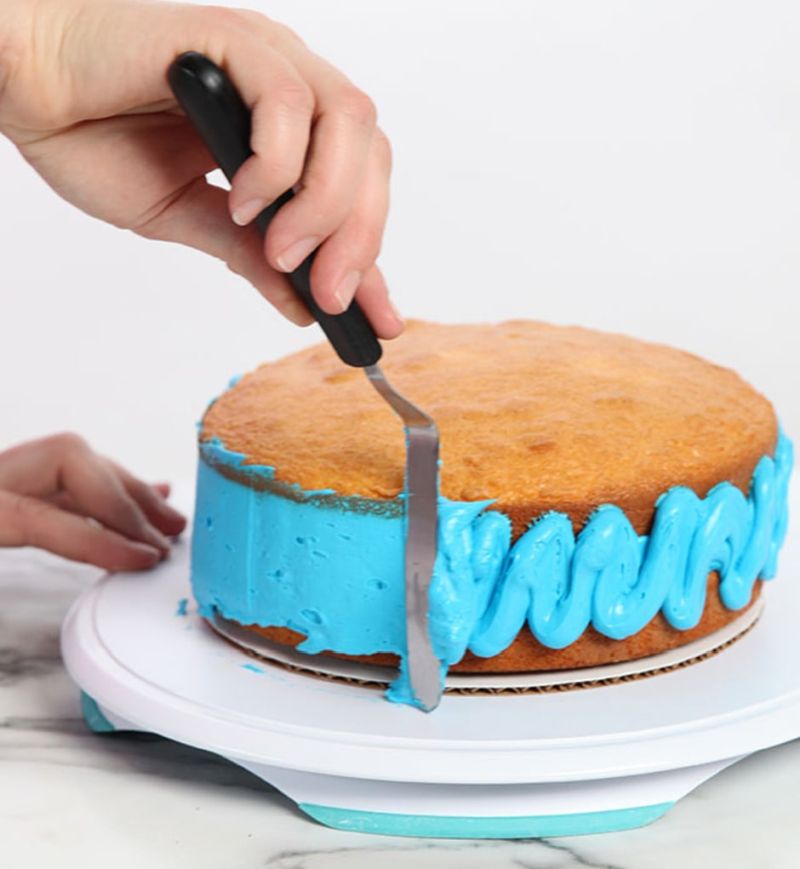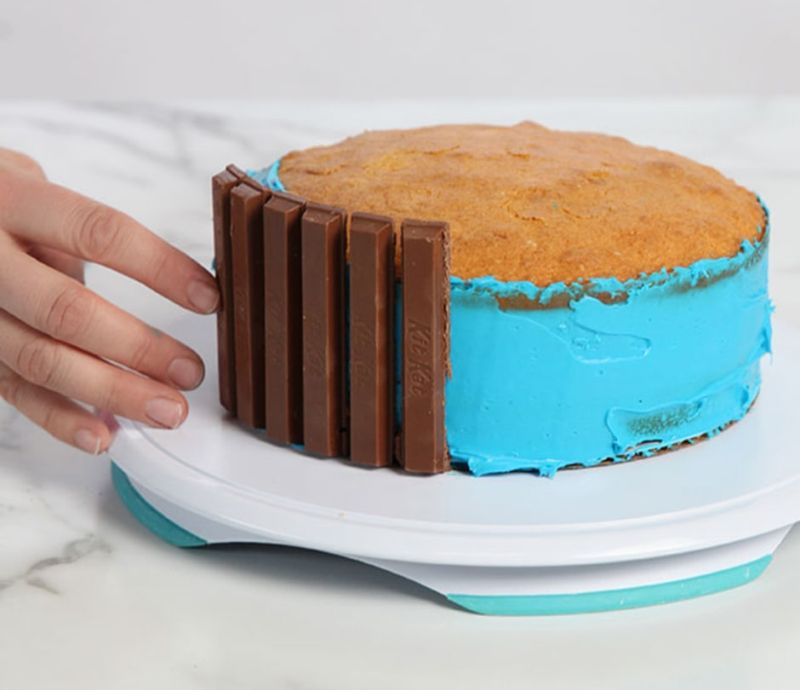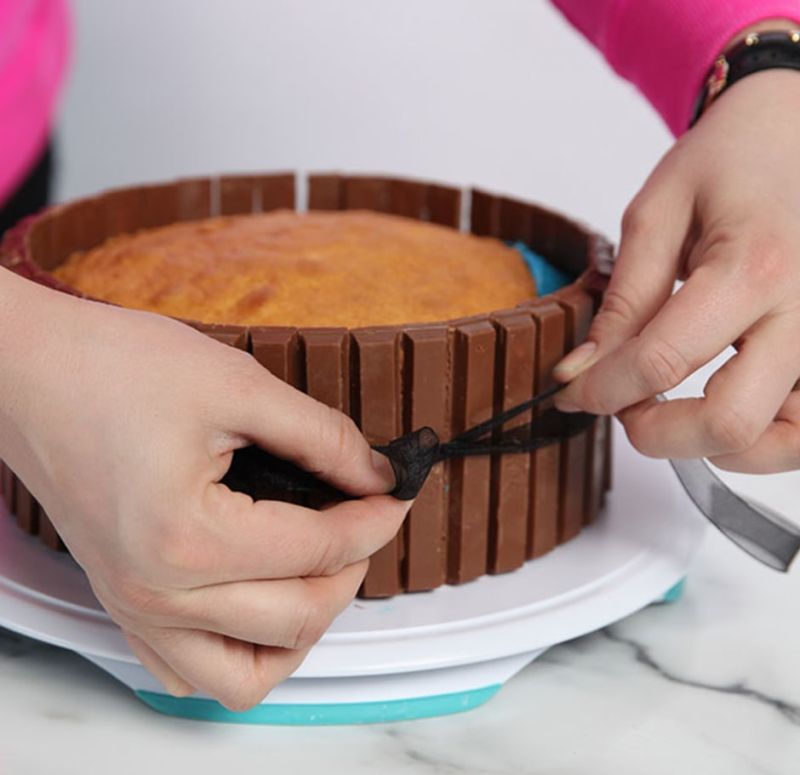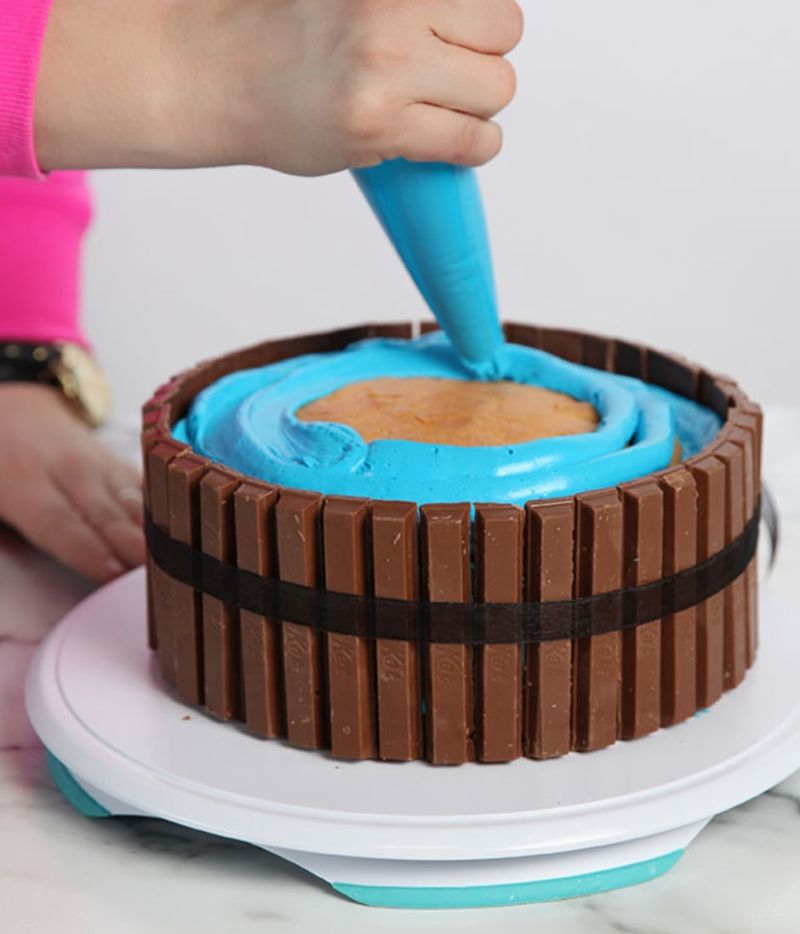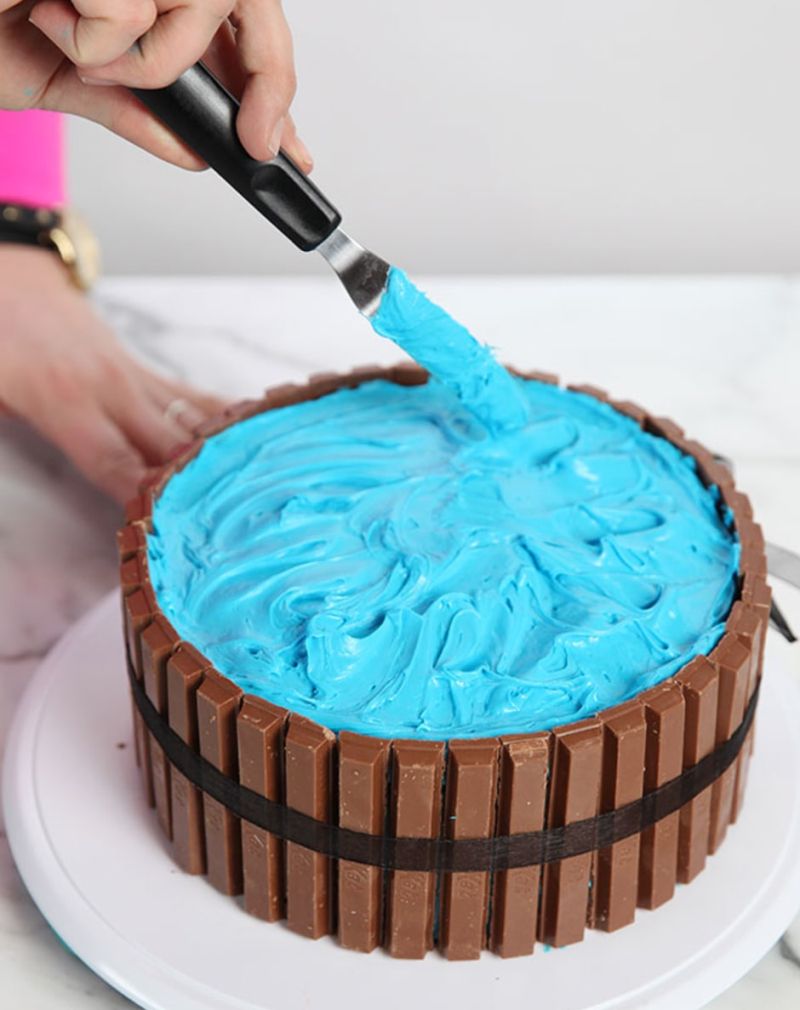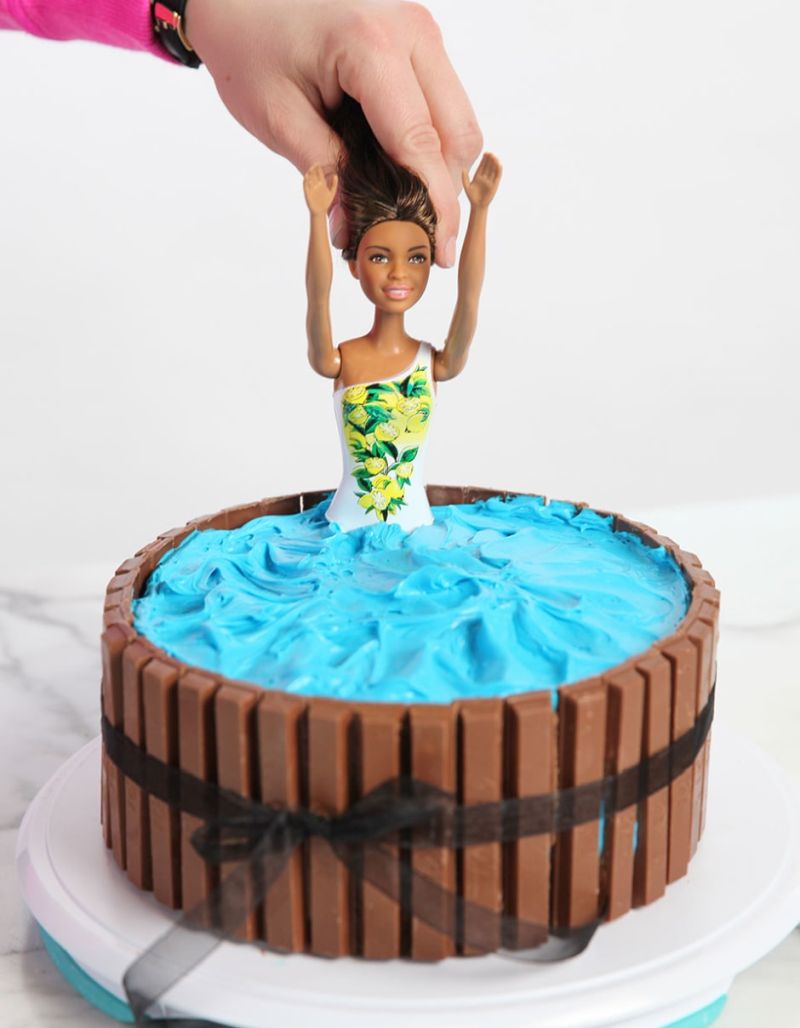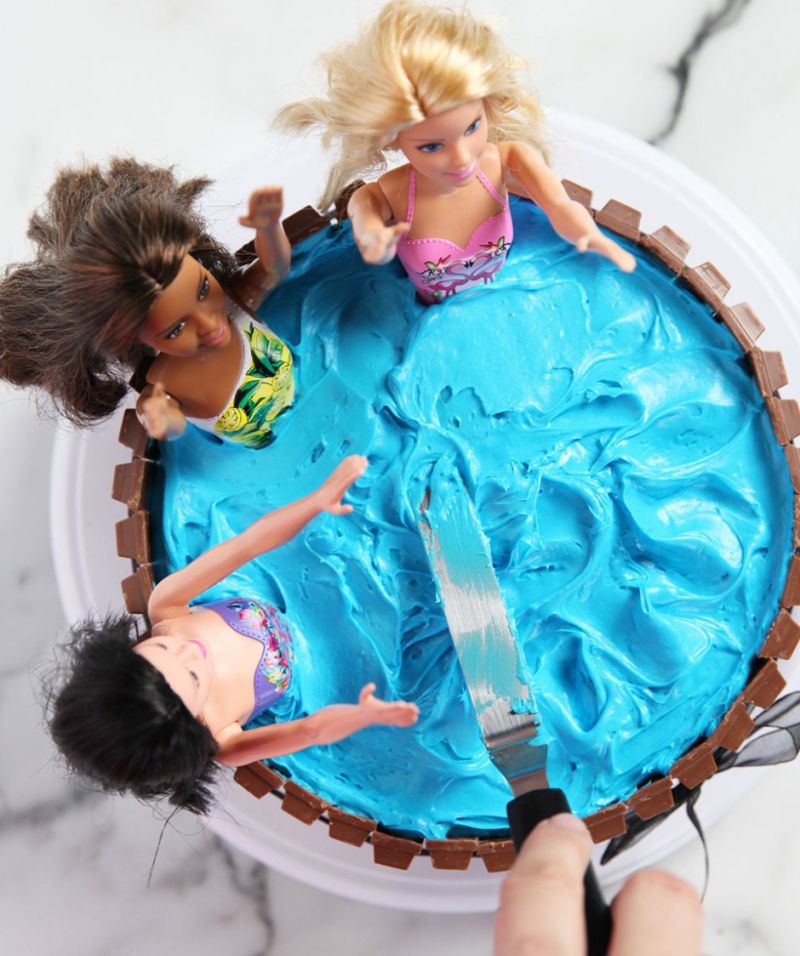 Via: SheKnows