Just imagine a giant lizard with big fiery eyes squinting inside your hotel room! Well, this is what would come in your mind for after visiting Godzilla-themed Hotel Gracery in Tokyo's Shinjuku for the first time. The 40-feet tall statue of Godzilla is a tribute to the monster that crushed almost every building in Tokyo, including the Parliament House and Tokyo Tower, in movie.
Located on the top of Shinjuku's Toho Cinema Building complex, Marriott International opened the 30-story hotel on April 24, 2015. Toho is the same cinema that debuted the Godzilla back in 1954. The gigantic daikaiju's head pokes out on the top of the hotel roof. The visitors can also get personal and up close with the dragon on the eight-floor café by gaining access to the molded wall panels complementing the statue. The wall panels marvelously depict the famous scenes from the movie.
Hotel Gracery offers the Godzilla view rooms, an observation deck to spend time and hangout with the giant inanimate creature, which overlooks the street below. The hotel in real sense is tribute to the Japan's much-loved monster, as each and every room and toilet is painted in the sci-fi movie theme.
The Godzilla on the top of the hotel can be seen easily from a reasonable distance, thanks to its toothy smirk. According to Hotel Gracery spokesperson Eigo Ueda, the head of the Godzilla is a part of strategy for the 2020 Tokyo Olympics when thousands of foreign tourists will visit Tokyo.
The rooms during weekdays can be booked for $306-$459. The hotel is also positive on making more cash when the movie sequel of the classic franchise makes a strong debut next year in Japan. The hotel is a must-visit place for all diehard fans of Godzilla.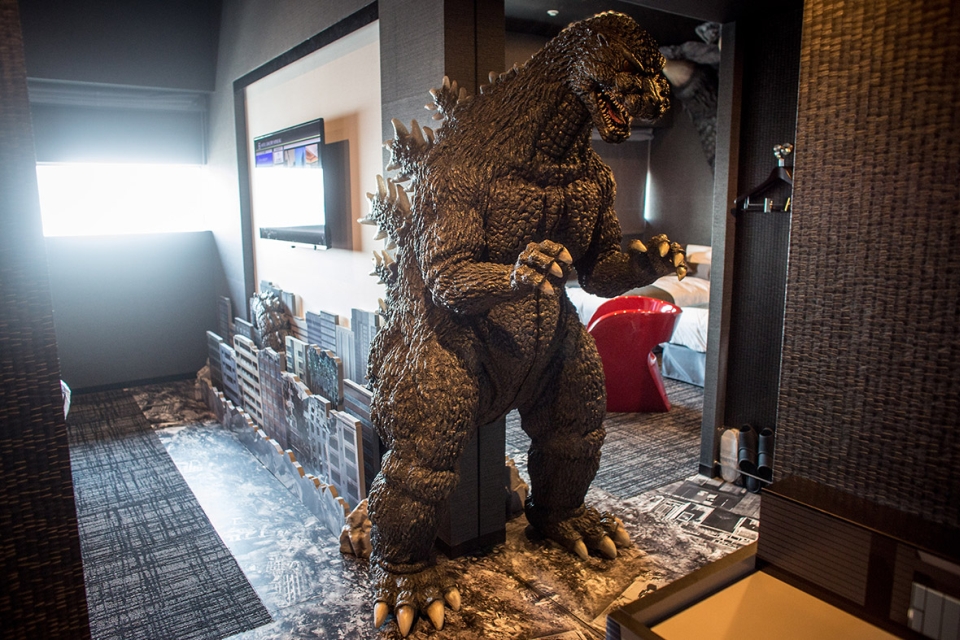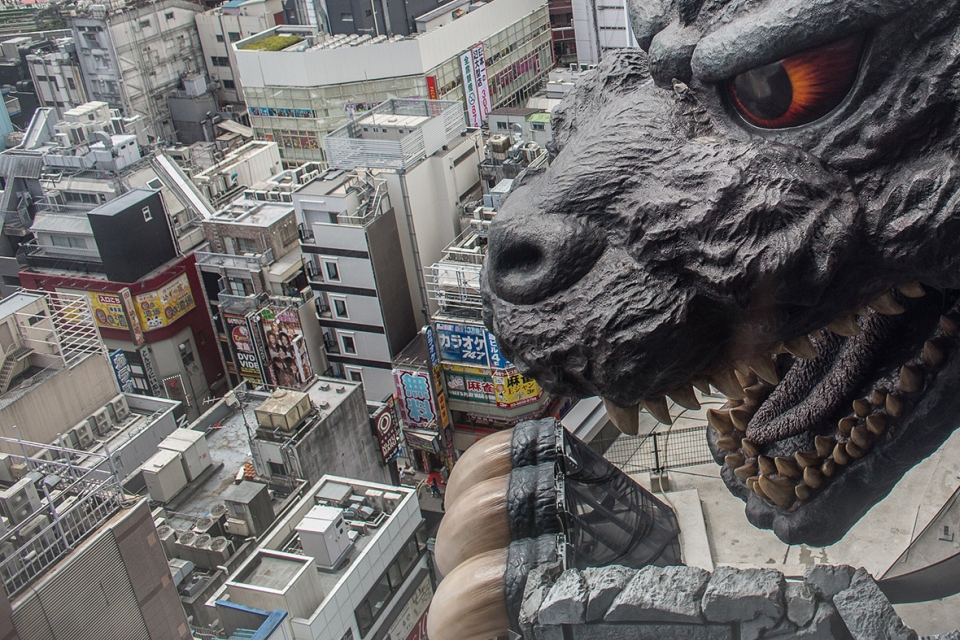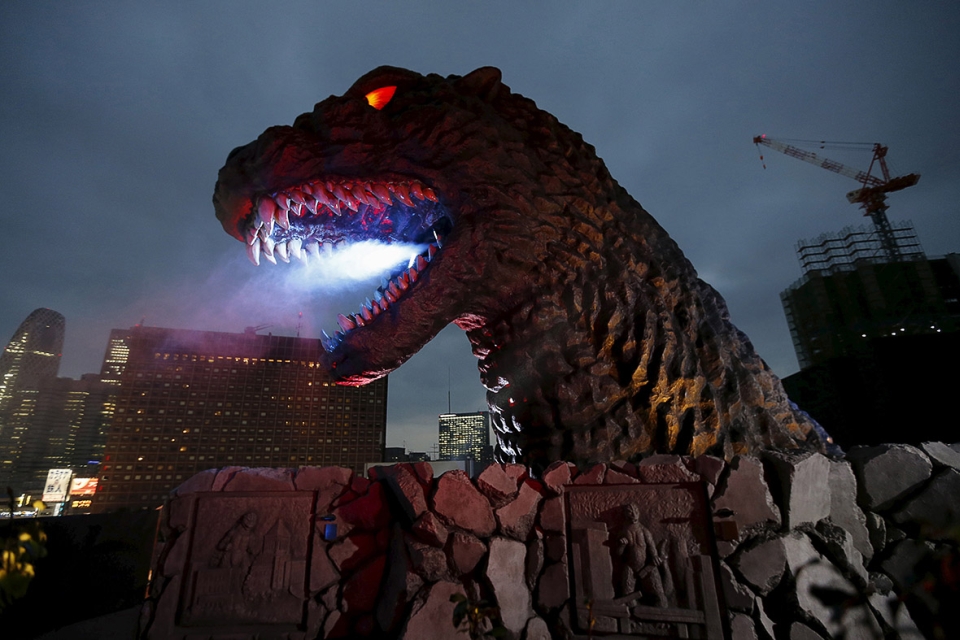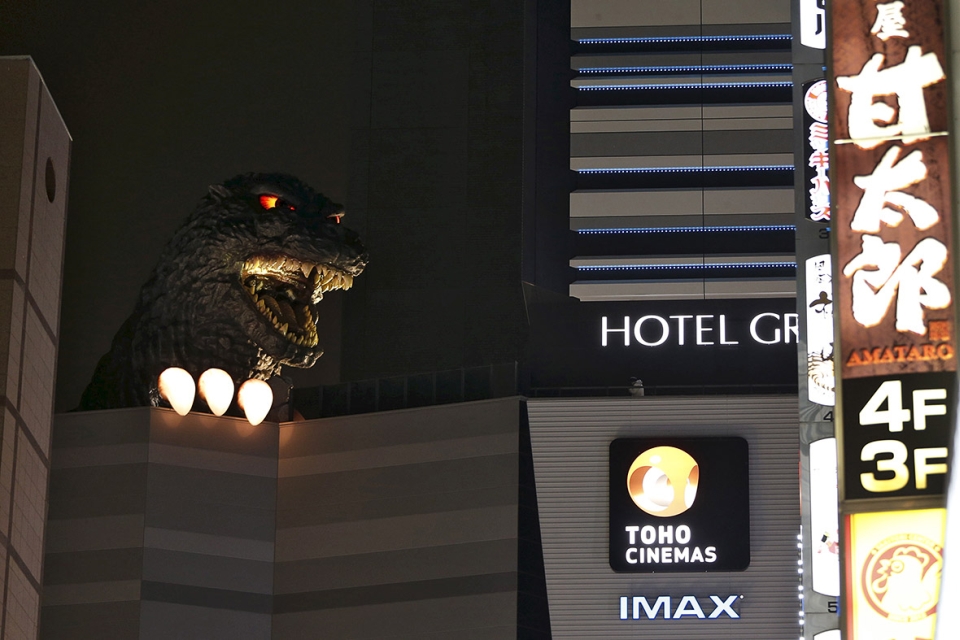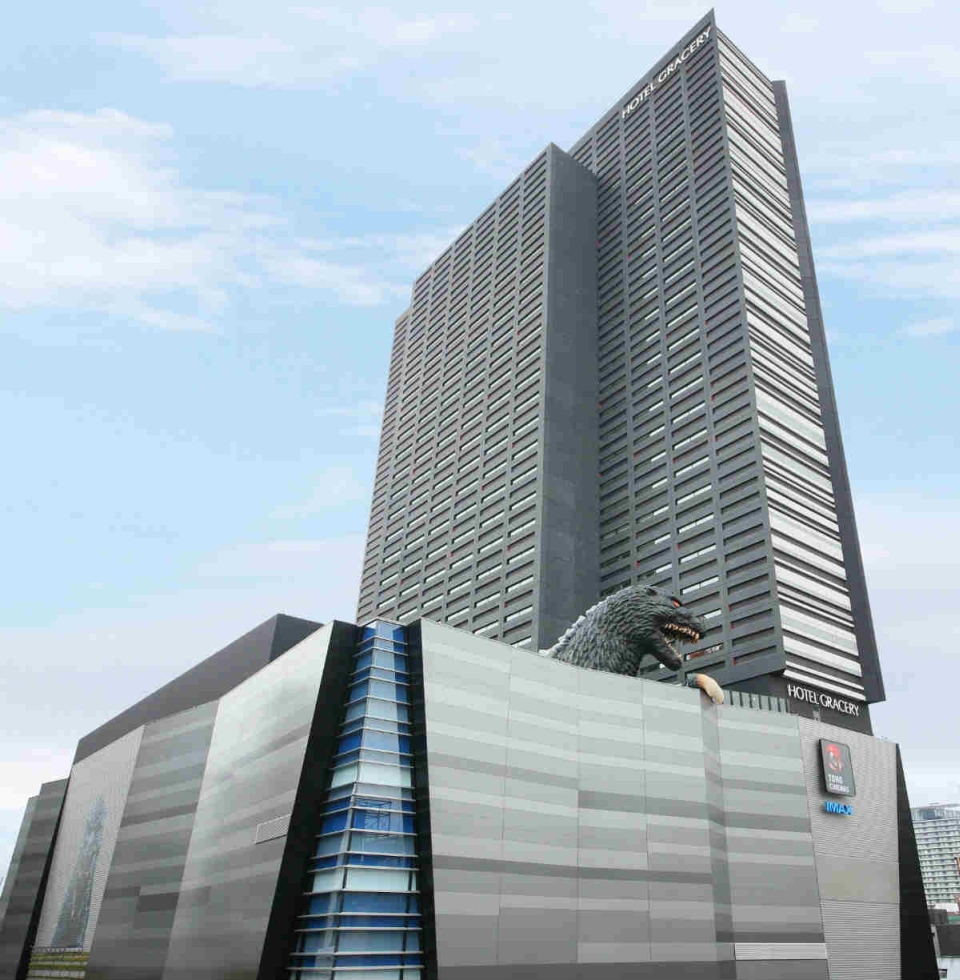 Via: Inventorspot