You might be familiar that showers are responsible for water and energy wastage in homes. Usually, one has to wait until water is heated up, but Portugal-based startup Heaboo has developed Hoterway, a thermal battery-powered shower column to deal with the problem. It stores heat during the first shower to provide instant hot water for the next one.
The device uses latent energy to heat up water stagnated in the distribution pipes until hot water arrives again from the heater to charge the battery. This way it can avoid water, energy, and time wastage by providing instant hot water in the shower.
Its minimalist design with a brushed stainless steel body makes it aesthetic bathroom accessory. Hoterway shower column features built-in thermal battery made from the combination of a specially-developed heat exchanger and phase change material. The material stores latent energy during a shower, and later this energy is used to heat up water for the next shower at no extra water or energy cost.
Its batteries get charged in about 6 minutes and even after 24 hours, it has the ability to heat 9 liters of stagnant water in the pipes. There is also a thermostatic shower mixer that corrects the small changes of temperature, and provides water at the desired temperature during the whole shower routine.
Hoterway is compatible with any type of water heaters and distribution systems. It can be installed by replacing existing shower mixers or shower columns in your bathroom. San Francisco-based startup Nebia is also one of the companies trying to tackle the water sustainability issues in bathroom, but Heaboo's concept of packing a shower with thermal battery is a one-of-a-kind idea. The design has been successfully crowd-funded through a Kickstarter campaign, and its first pre-orders will be rolling out in the second quarter of 2017.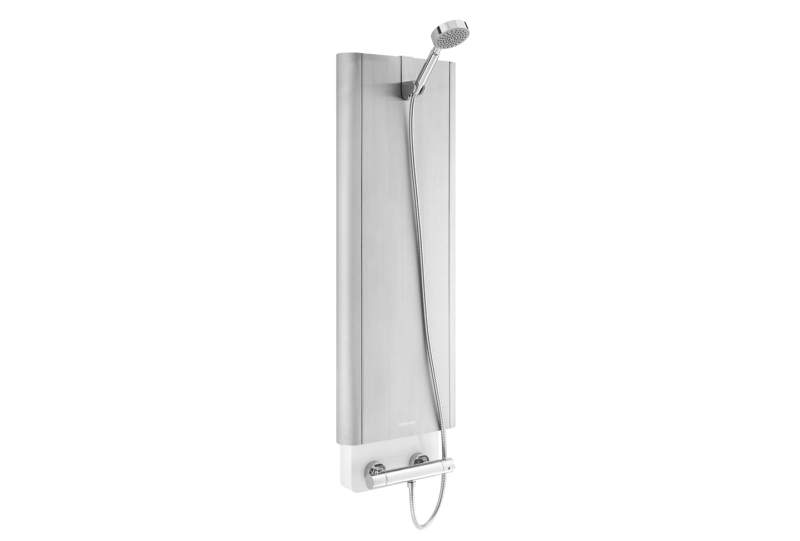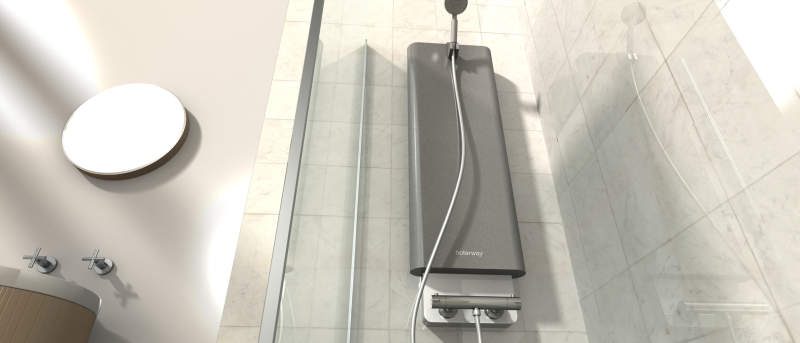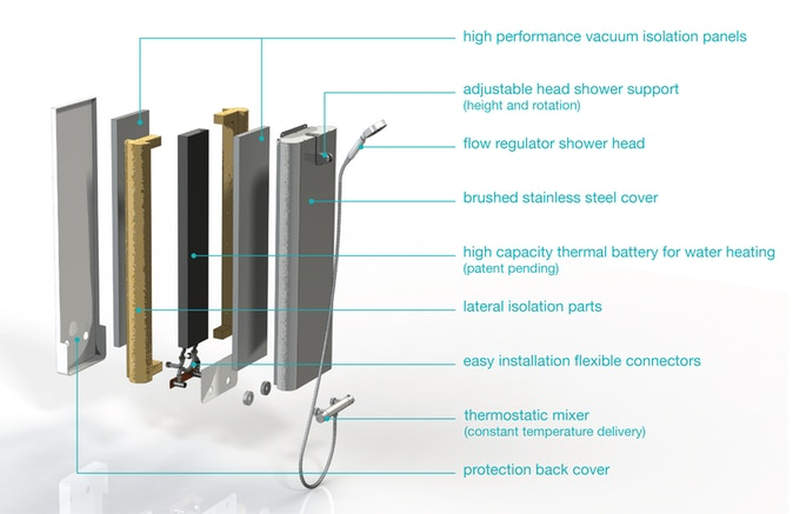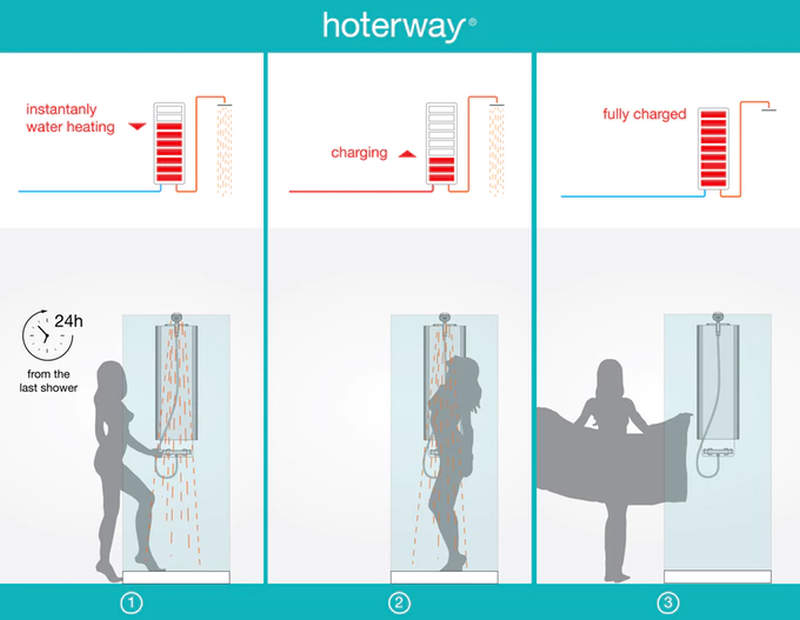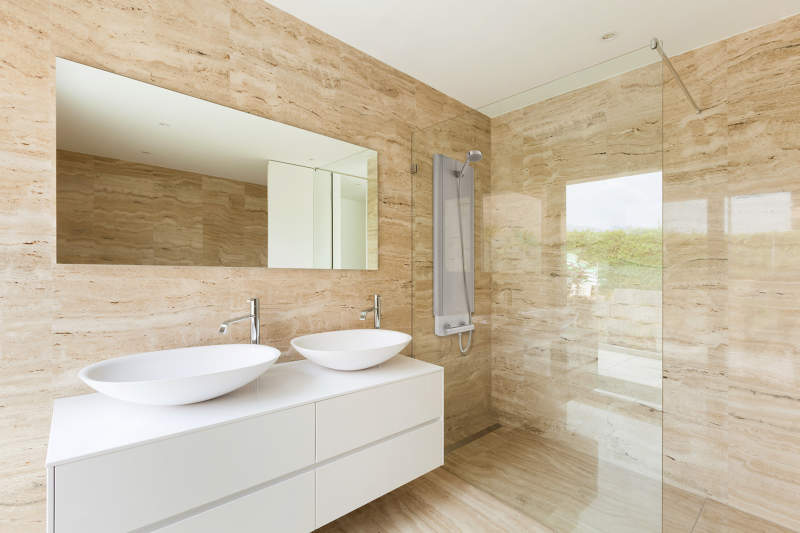 Via: Infurma