In the 2015 sci-fi thriller Ex Machina directed by Alex Garland, we saw a neurotic tech billionaire creating an artificially intelligent, human-like robot within his breathtakingly beautiful mansion in the woods. You'll be happy to know that this unique glass house from the movie actually exists, and in real life, it is a hotel where you can enjoy your stay in the wilderness.
The Juvet Hotel, dubbed the "first landscape hotel in Europe," is situated on a farm at Alstad in Valldala, on a steep river bank surrounded by birch, aspen, pine, and boulders. The architects Jensen & Skodvin wanted to create a isolated dwelling that doesn't intrude upon nature, but is in harmony with its surrounding landscape. So, the natural surrounding is an integral part of the experience of staying at Juvet.
The site for the hotel is a nature reserve and the permission was granted by authorities to build maximum 28 rooms without making any alterations to the natural terrain. The hotel consists of nine detached rooms – each one has its own unique perspective on the rugged landscape. In addition, the guests are offered an opportunity to stay in the old buildings on the farm – such as the barn, the mill house, and the authentically restored farmhouse. However, the meals are served communally in the old barn only.
These rooms are designed like small cubes resting on stilts, and the glass walls offer a striking view of the valley, the river, the courtyard or the dramatic gorge below. The interior of these rooms is purposely kept dark to that it doesn't steal focus from the outside landscape.
Keep scrolling for a tour of the hotel, which costs about $200 a night.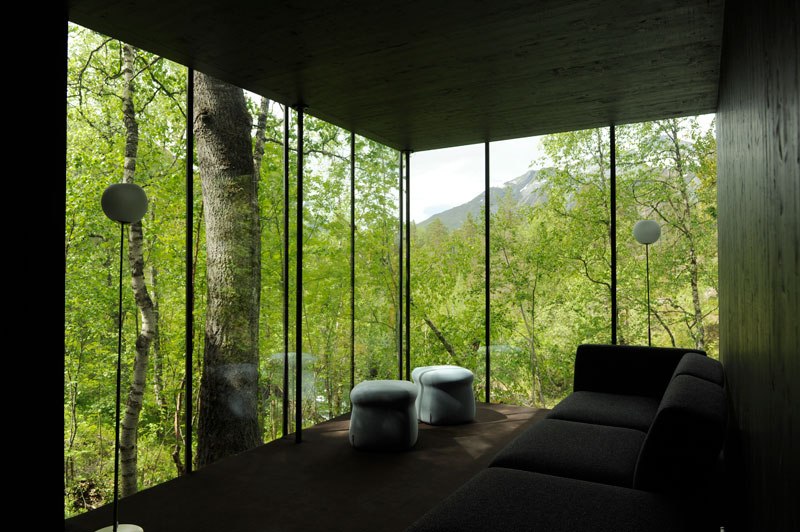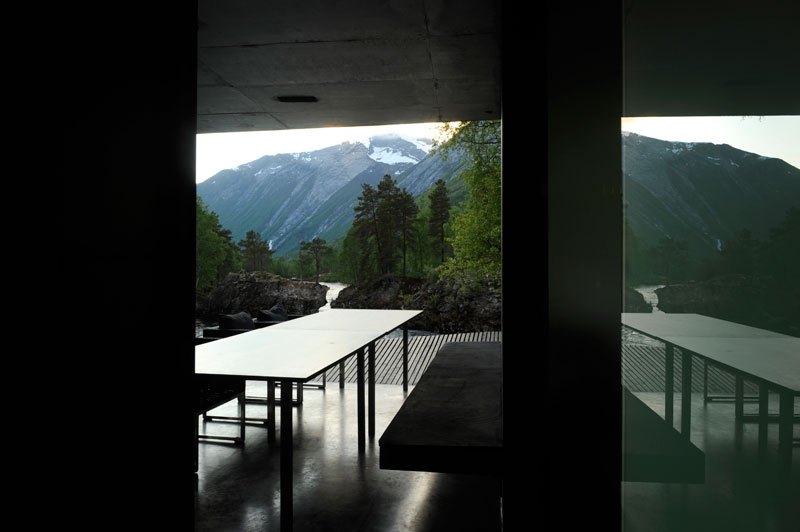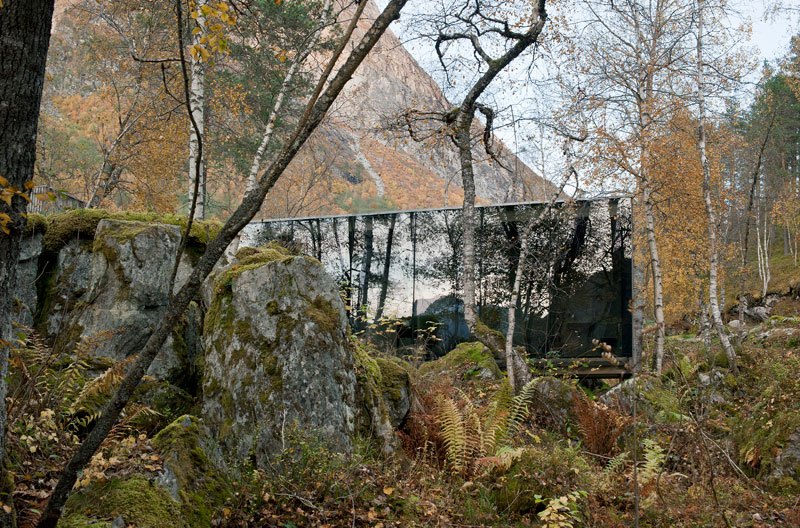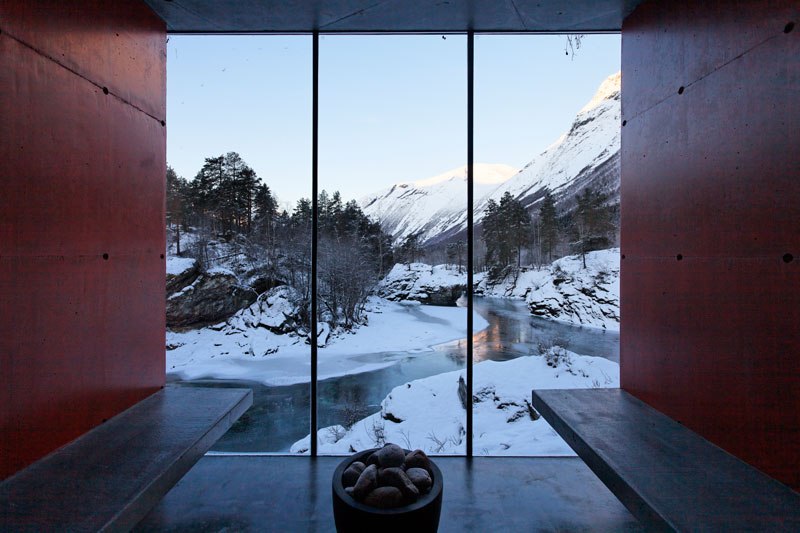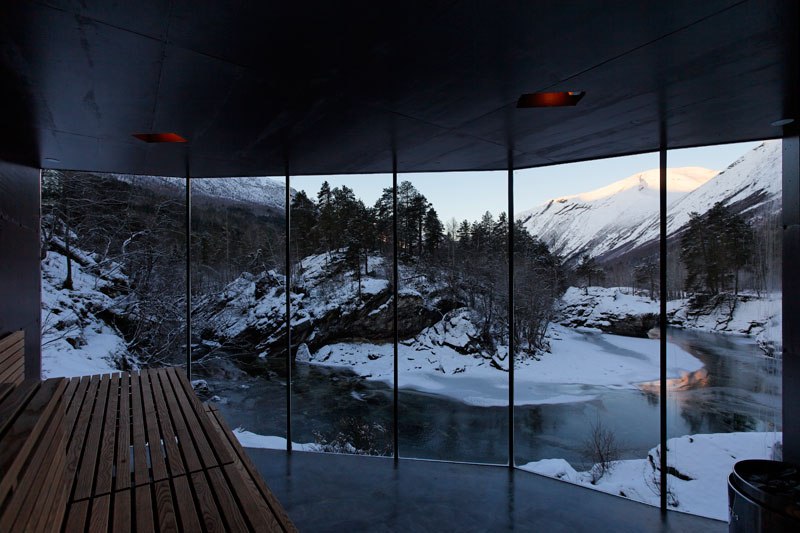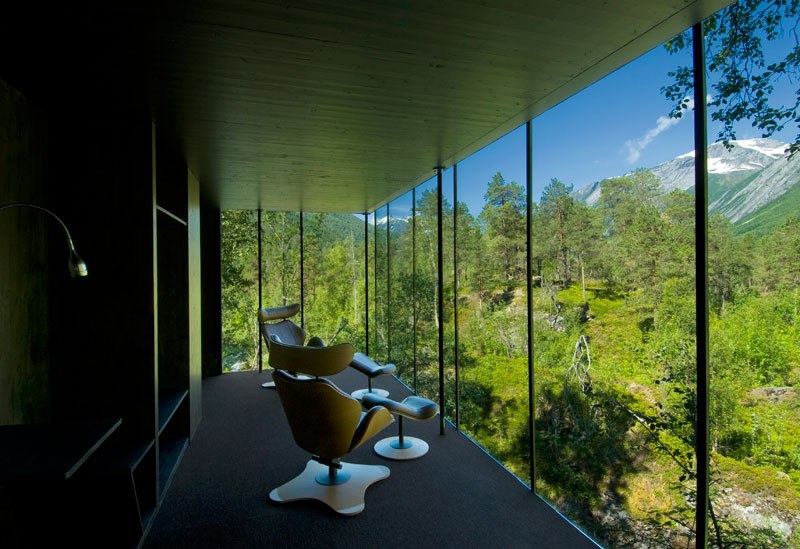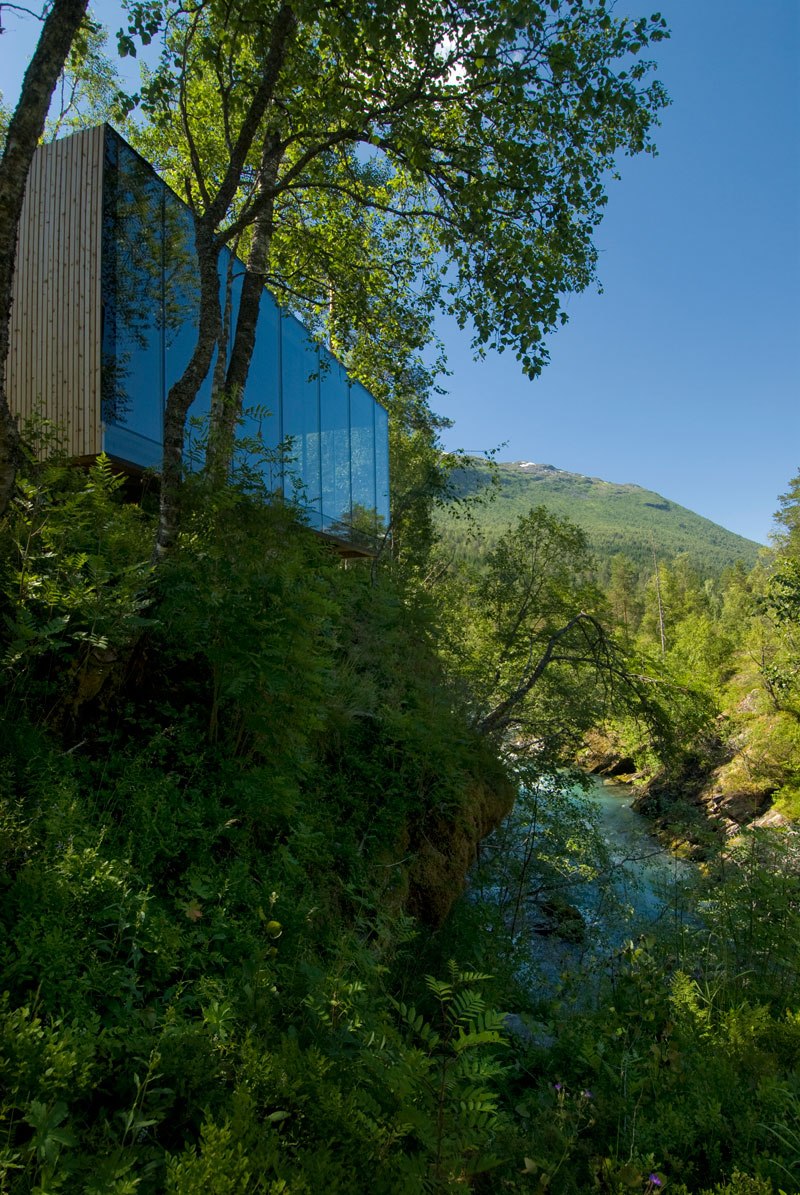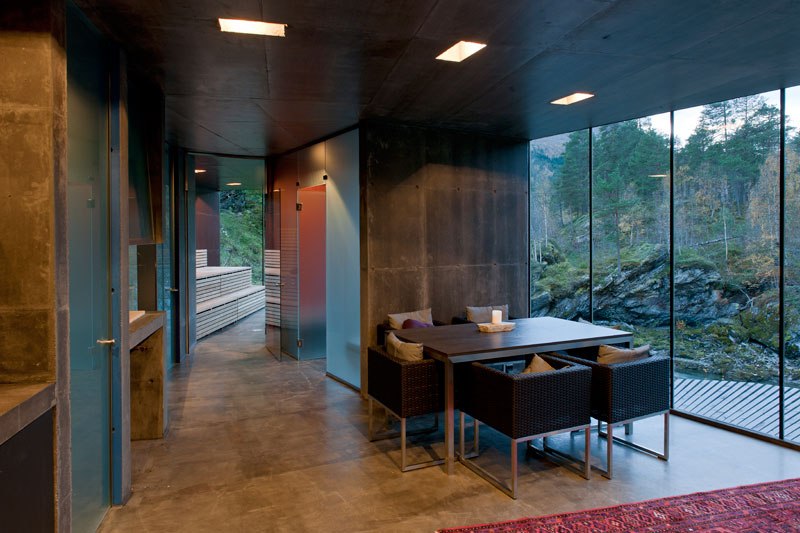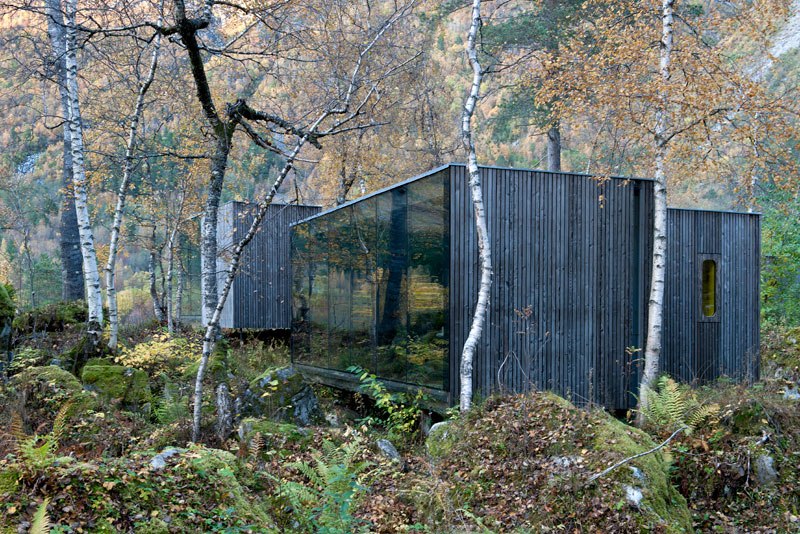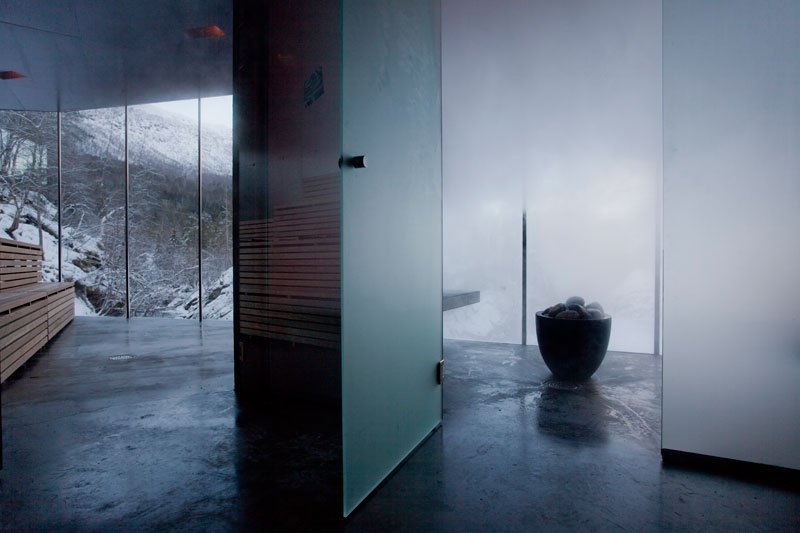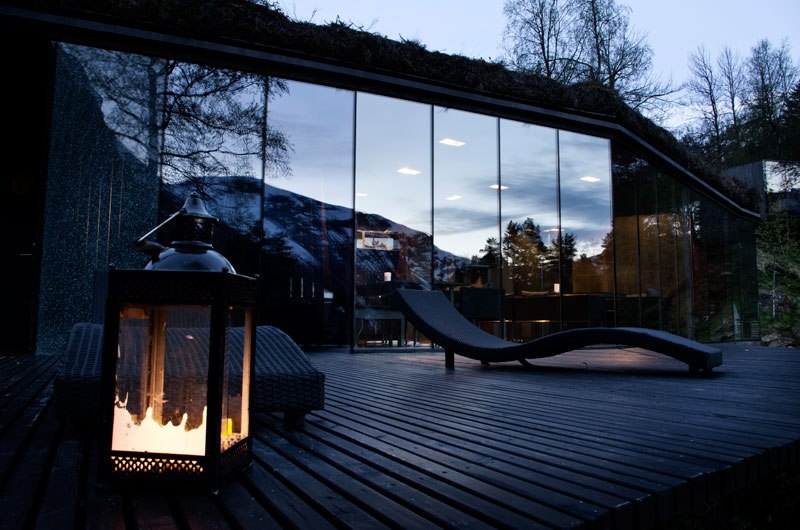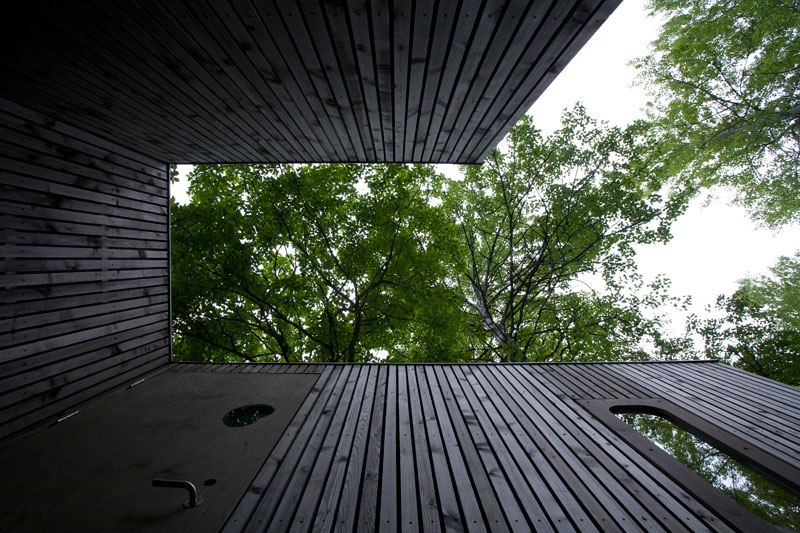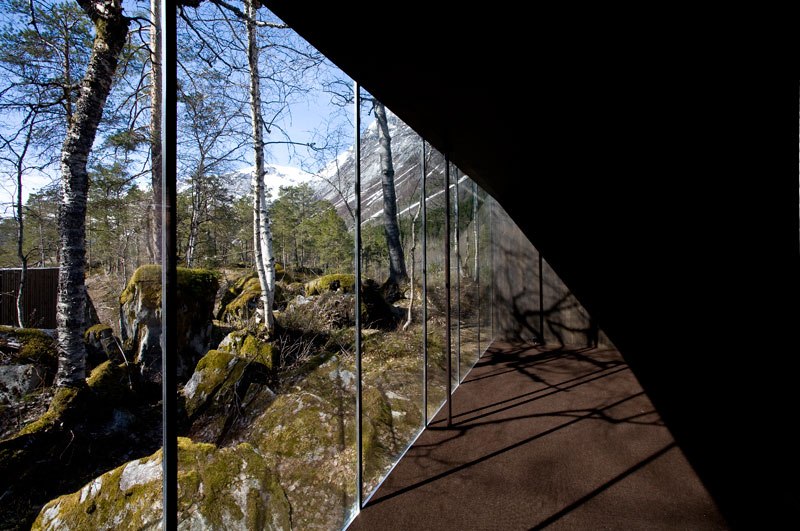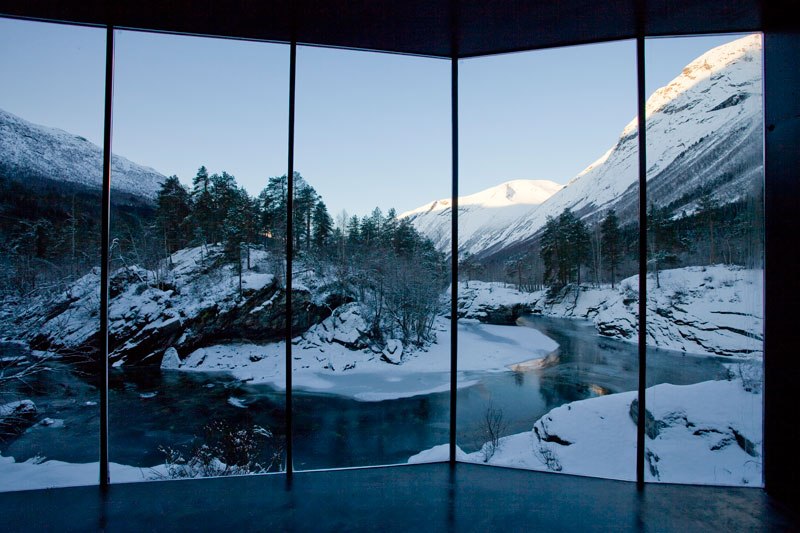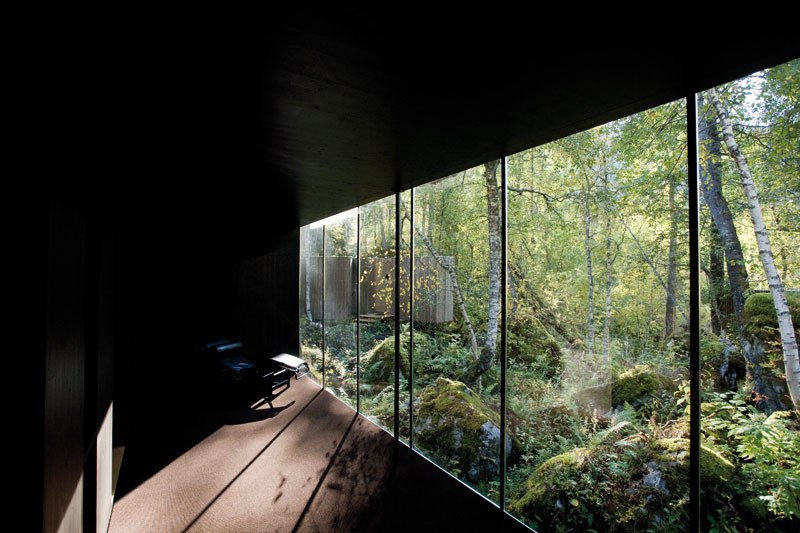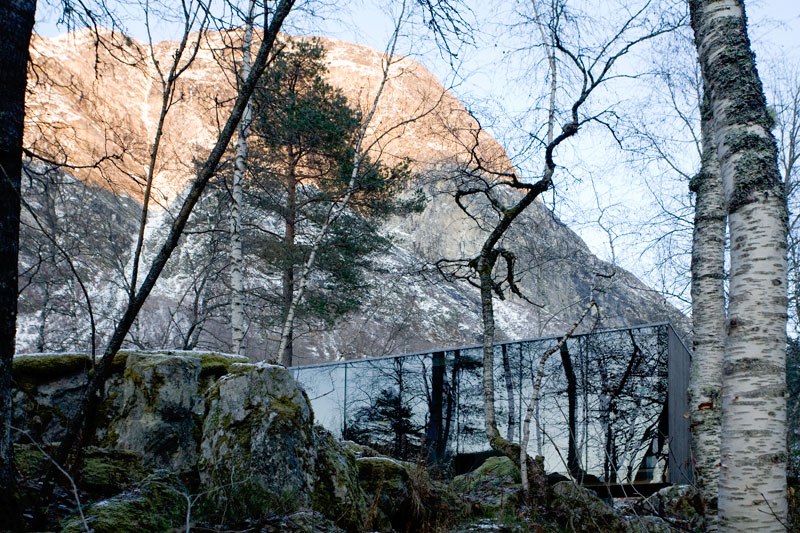 Via: TwistedSifter