Overlooking the river Stour in Wrabness (tiny village in Essex), this monumental holiday home dubbed 'A House for Essex' is designed as a shrine to the fictional character Julie May Cope, who was tragically killed by a pizza delivery moped at the age of 61. Living Architecture commissioned renowned artist Grayson Perry to design this two-bedroom holiday home.
Perry further designed this splendid home with FAT architecture to construct a stunning residential building covered with various sculptures and ceramics, telling the story of the mythical Essex woman though its interior designs. The exterior is clad in bottle-green ceramic tiles, roof is finished in brass sheet and features a number of elaborate figurative sculptures.
On the other hand, its interior also features few sculptures, tiles and interior artworks, revealing historical and contemporary characteristics of her life. Entire house is decorated in bright colorful decor objects and furnishings, forming peaceful living space. Behind bright red double doors, you'll find an entrance hall with primary colored paintwork leading to a kitchen. Arched windows and tall pitched ceiling create chapel-like space.
A motorbike hovering to the ceiling of the chapel represents collision with curry delivery driver and Julie; in the accident she unfortunately died. Due to its majestic architectural design, this holiday home is being considered as 'Taj Mahal of Essex.' Even you can rent this house to experience luxurious vacations away from city life, close to nature. Check out the images given below to find out more details about this exquisite holiday home.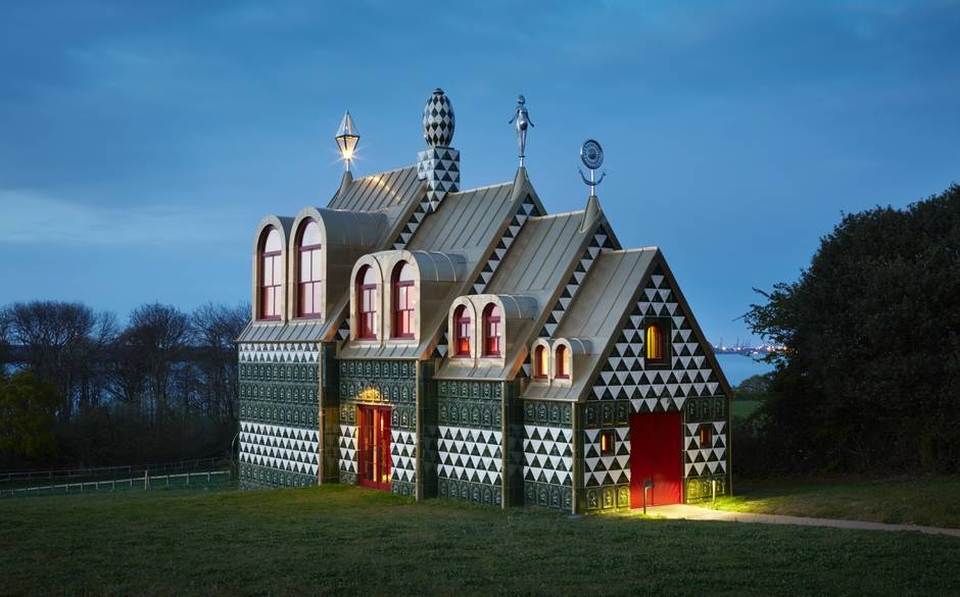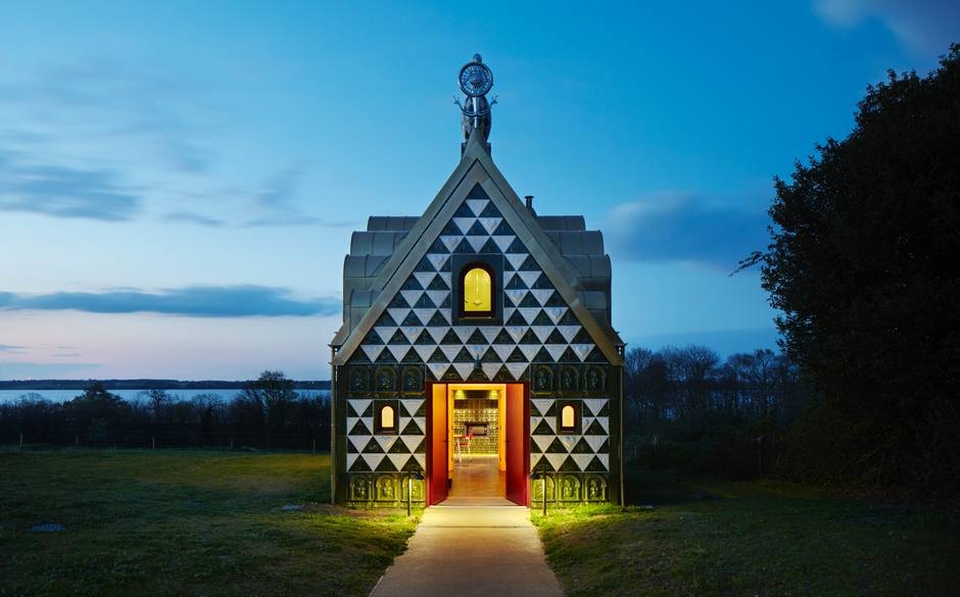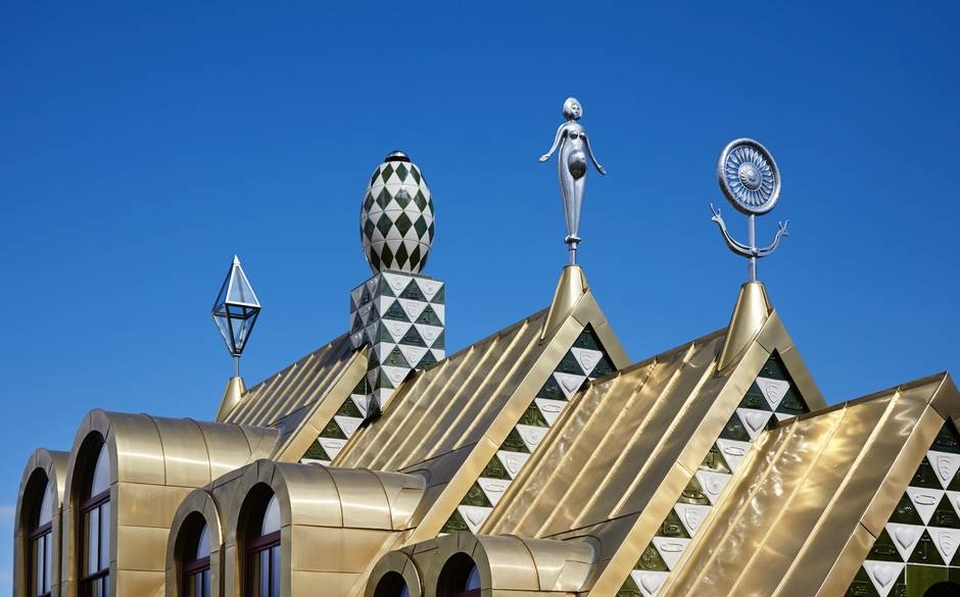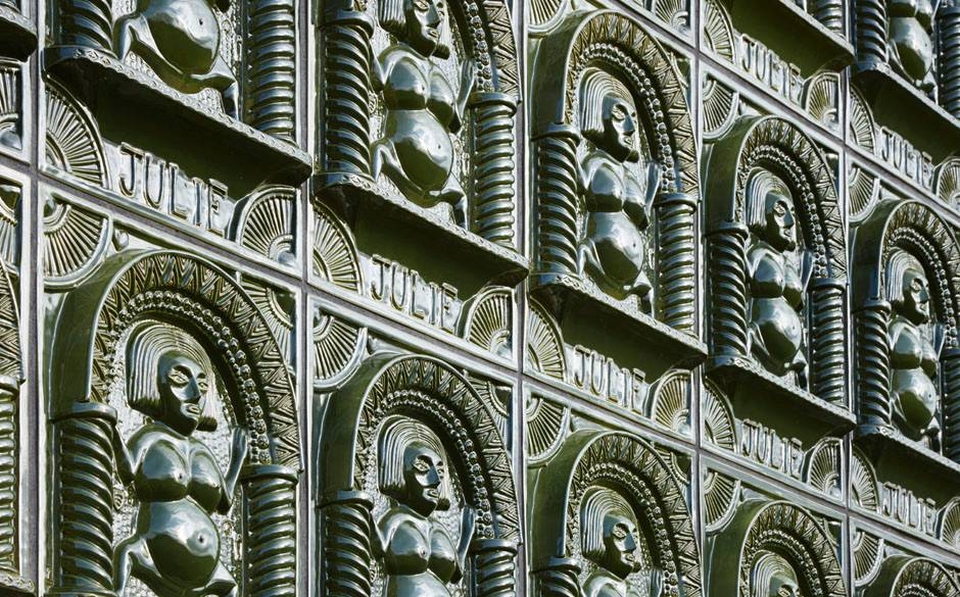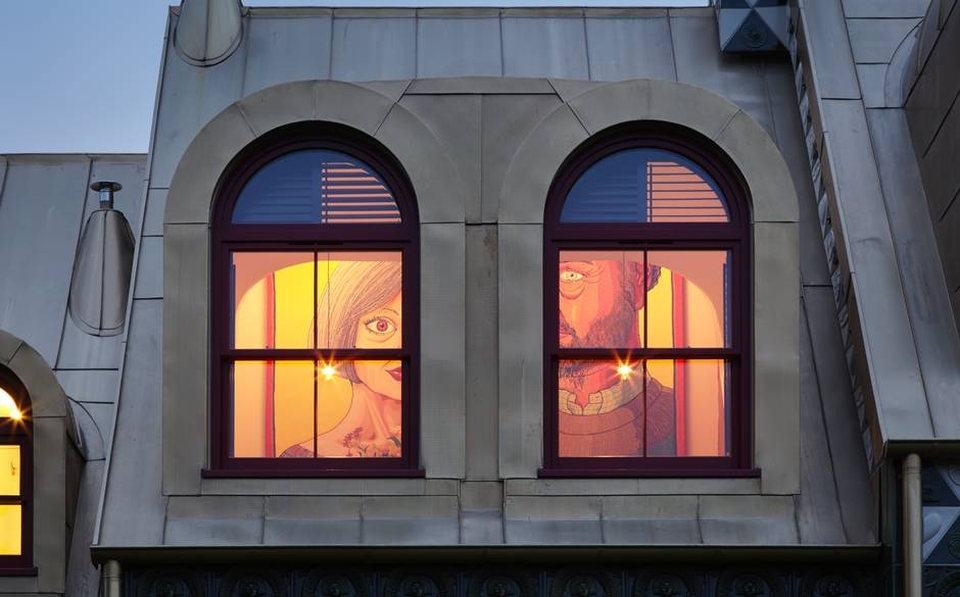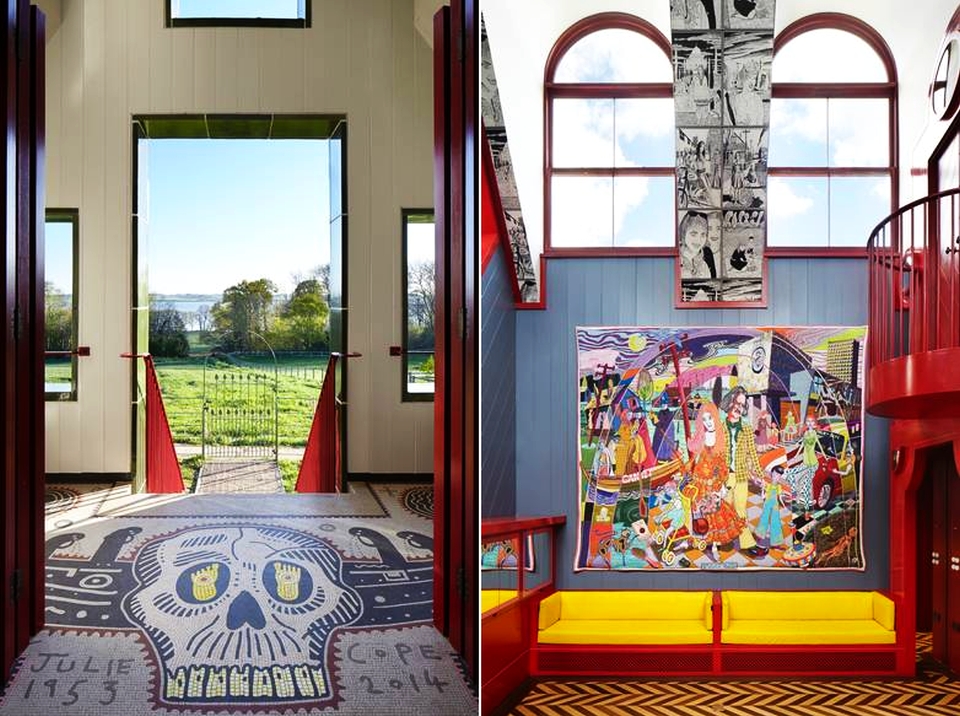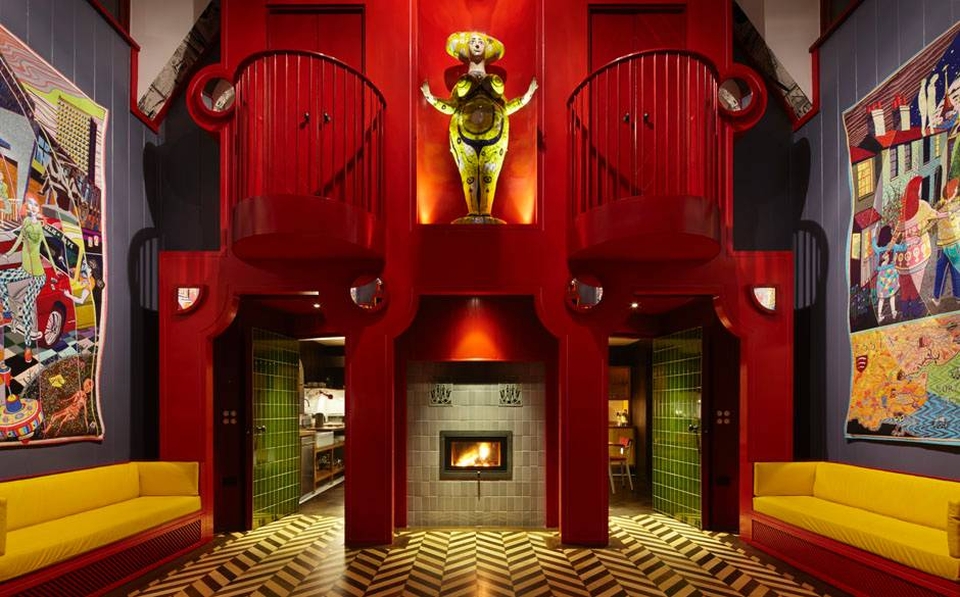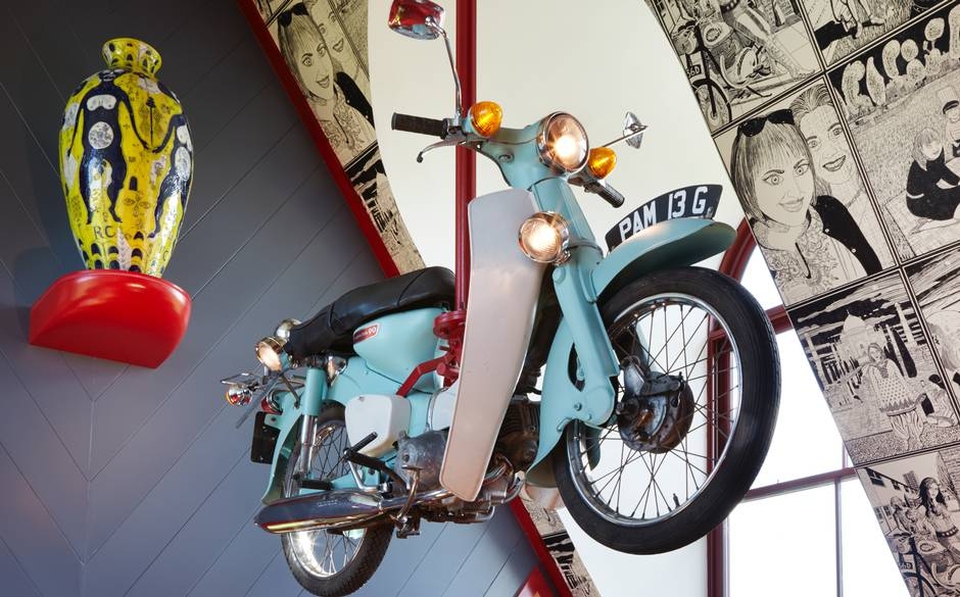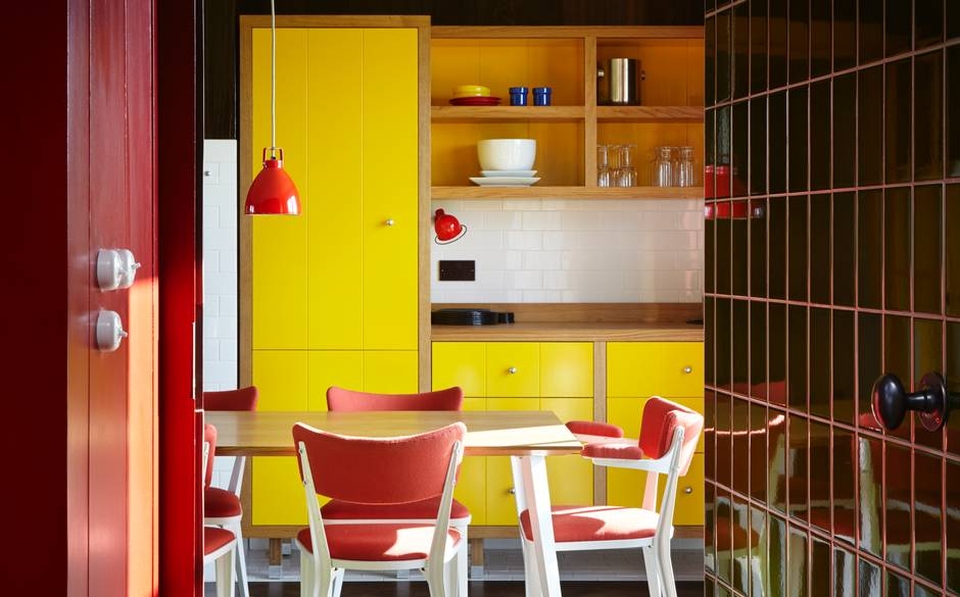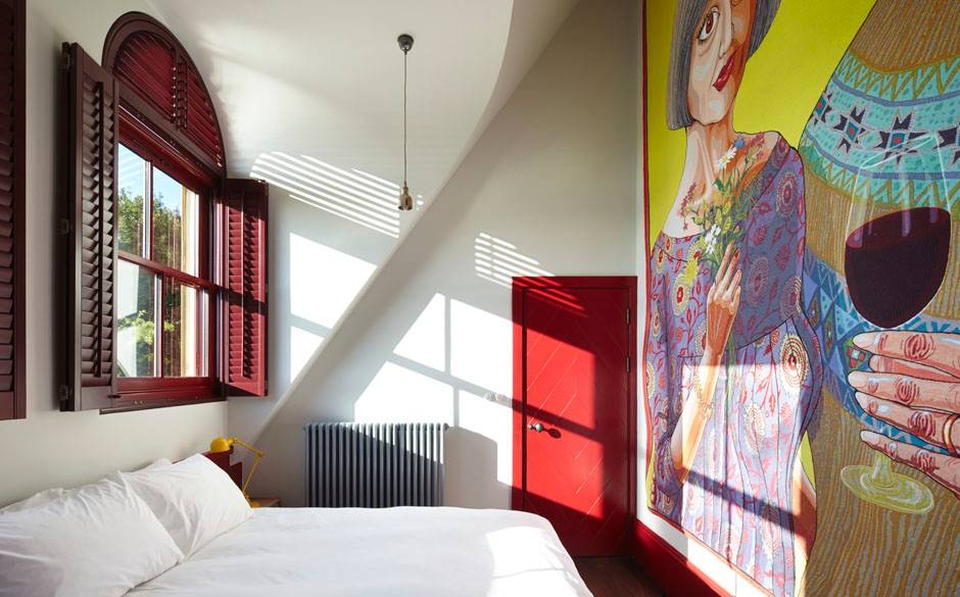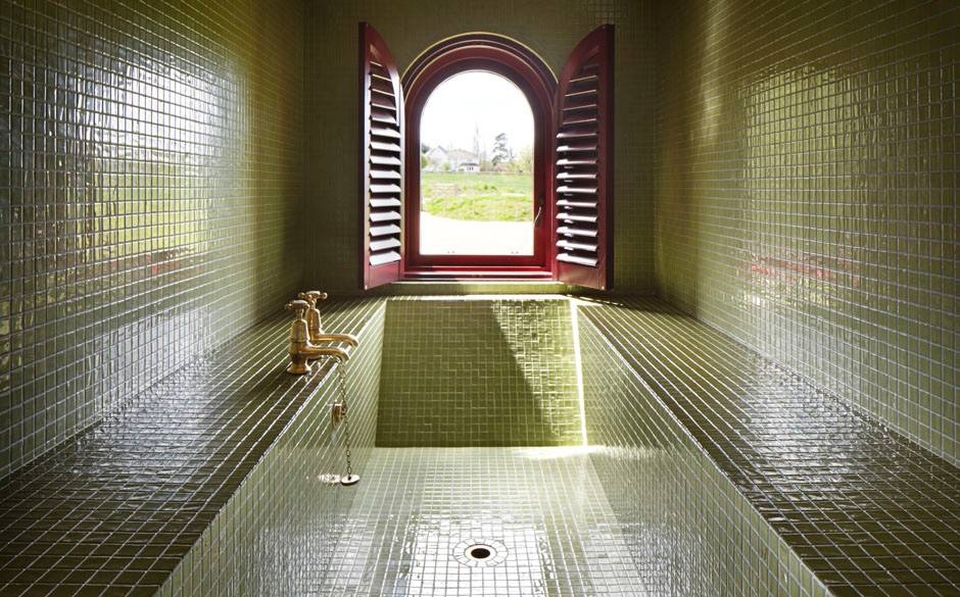 Via: Telegraph/Image Courtesy: JackHobhouse