Pretoria-based Thomashoff + Partner Architects has designed a contemporary home inspired by mid 20th century architecture of the local area. The house is situated in Monaghan Farm, South Africa for organic farming and sustainable living of the residents.
It is designed as per the client's requirement to live close to nature without compromising the privacy. So, the architects cleverly created a home with H-shaped configuration in middle of the courtyard facing mountains in the landscape. The building comprises of brick, glass, timber, aluminum and steel for a sturdy contemporary structure.
Exterior and interior of the house are designed with same finishing to maintain relationship with inner, as well as outer natural environment. Inside, the house is quite spacious with hand-cut slate flooring and elegant furnishing. Walls are painted in white to make it look more spacious and airy, for more closeness to the landscape huge glass windows and doors are made. These glass windows and doors maintain relationship of the resident with natural surroundings and also bring in natural daylight.
A whole brick wall at one part of the house is used to store the client's book collection without blocking views of the landscape. Each room within the house is designed to receive views of the peaceful surroundings. Moreover, a patio and outdoor swimming pool are also made for the owner to spend time relaxing while gazing at nature. Architecture of the house is not very loud, just to make sure that it looks natural part of the landscape without any artificial look.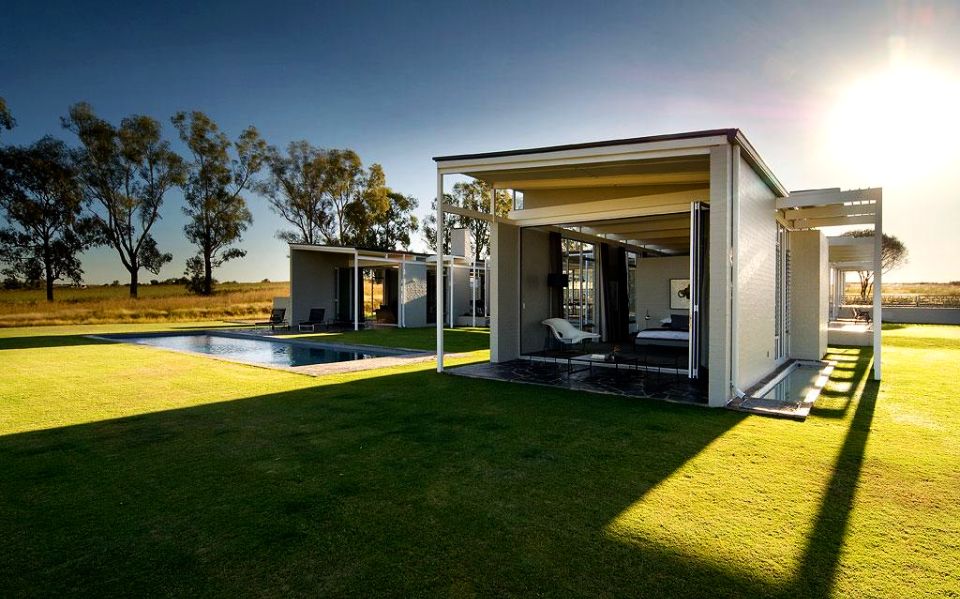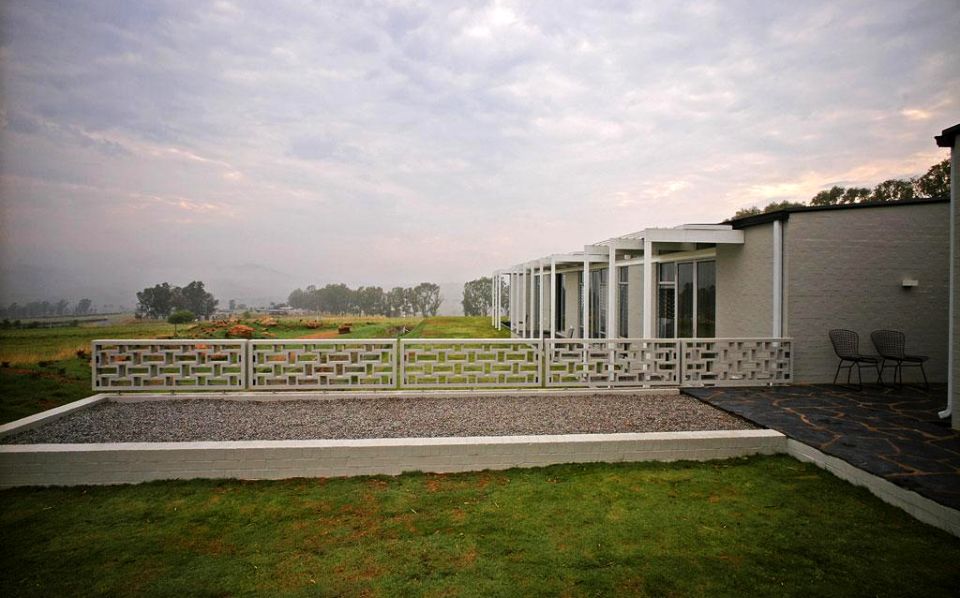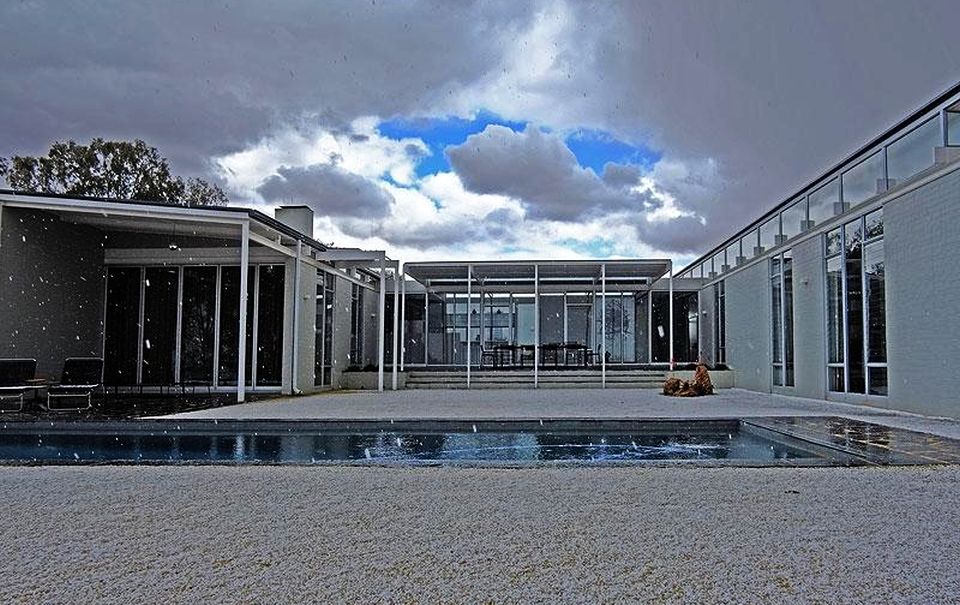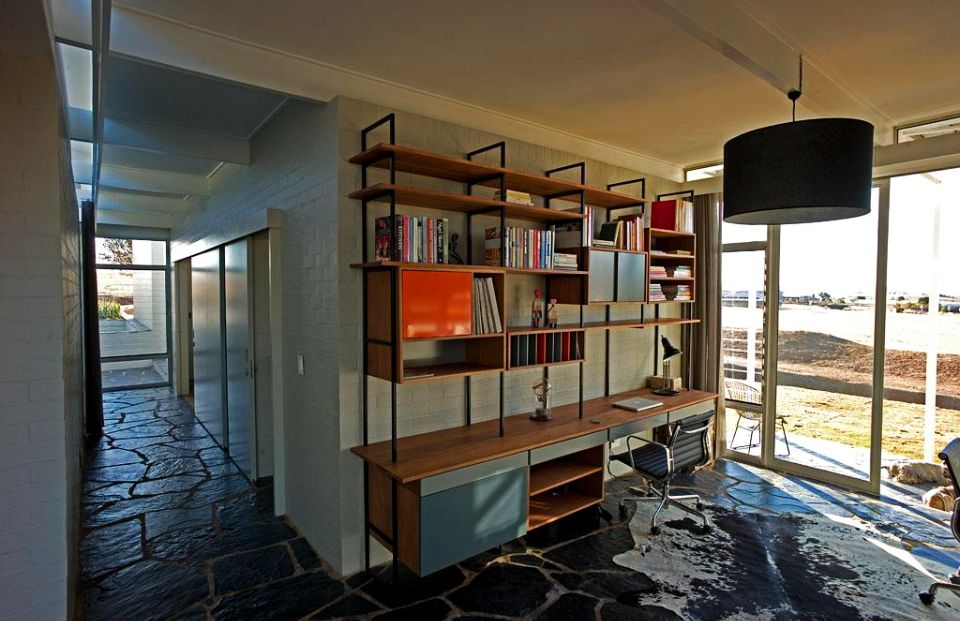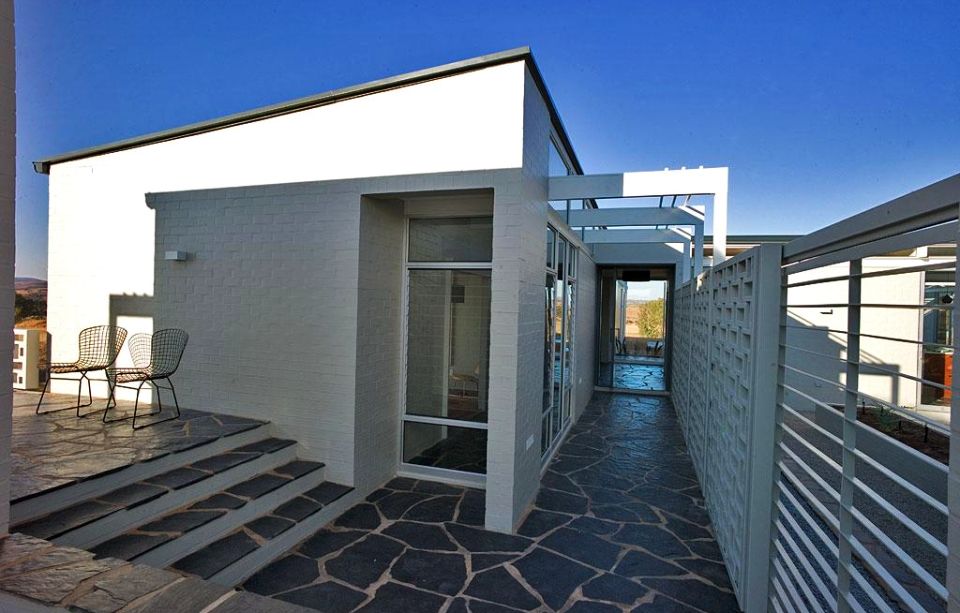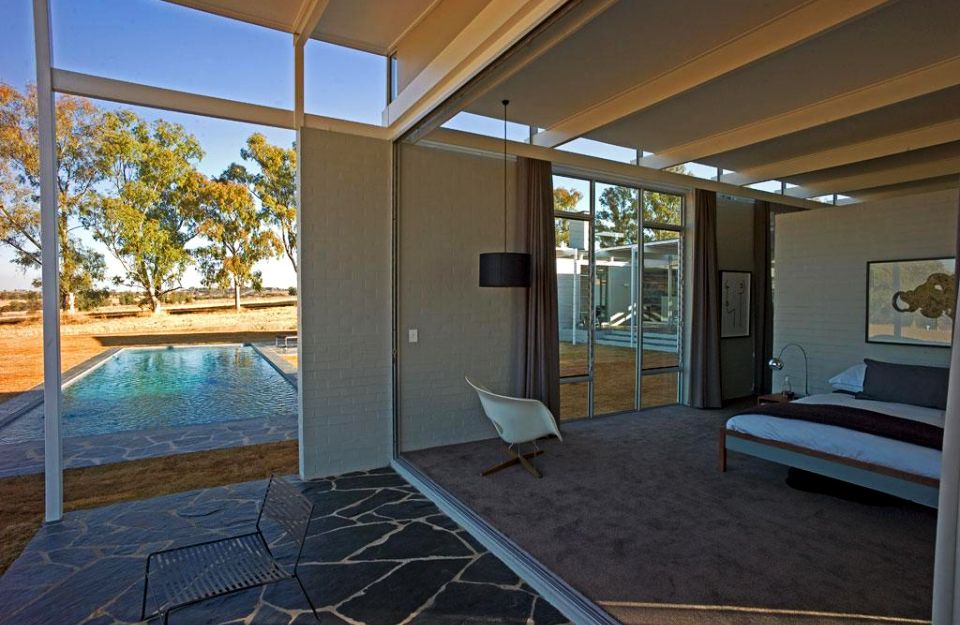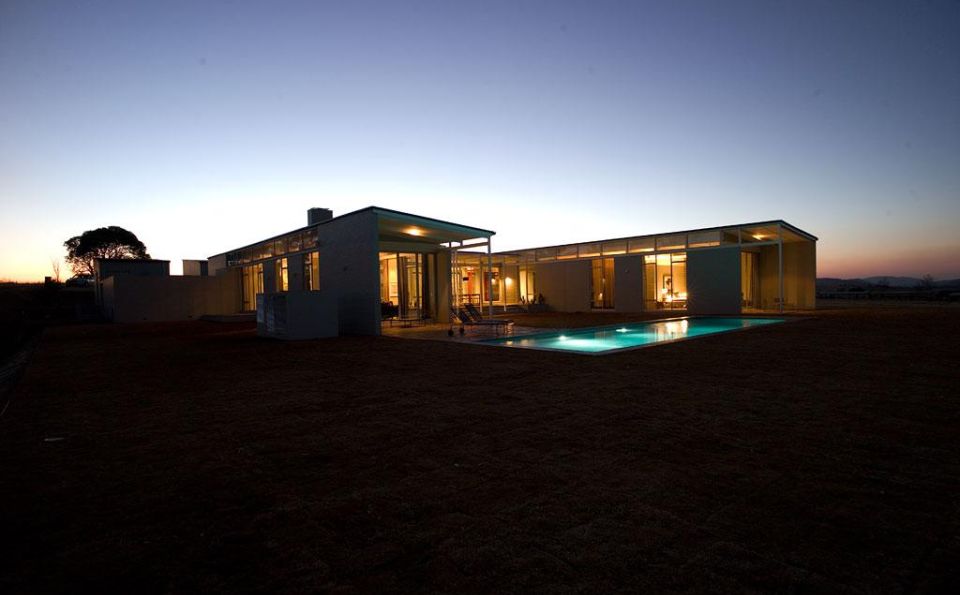 Credit: Europaconcorsi