Lloyd Faulkner, Houston-based carpenter, has built a tiny living quarter on wheels out of metal frame and wood. This tiny house on wheels rests on a 28-feet long and 8-feet wide trailer. Exterior looks like a rectangular box along with a tiny porch on one end. However, interior is 22 1/2-feet long, 8-feet wide and 12 1/2 feet-tall with total 180-square-feet of living space.
The reclaimed wood for the tiny cabinet has been collected from an old building in Houston that Faulkner estimates to be 125 to 150 years old. Walls inside the cabinet are made of pine with no drywall or paint on them to maintain its original appeal. Inside the tiny house, you'll fine all comforts of a conventional home along with a functional ceiling fan, air conditioning and heating systems.
Living area is spacious enough to accommodate a sofa bench with storage underneath and a table that flips up from the wall for resting your coffee mugs. Folded bench and chair for seating are also concealed within the wall, and can be extended anytime when needed. Even the sofa can be extended out like a futon to form a comfy double bed.
Kitchen is equipped with a sink, a rangehood, a fridge, storage cabinets, a hot water heater and three gas burners underneath a wooden cutting board. The bathroom includes a shower, a camper potty and a sink with a storage section underneath. On loft, there is a small bedroom space that includes a bed that's little smaller than a queen-sized bedding. Besides that, the bedroom also houses two built-in bedside tables and three lighting fixtures.
Overall, it is an amazing mobile home that carries all basic amenities found in conventional houses. Such miniature houses on wheeels prove that even small is more than enough for nomadic living.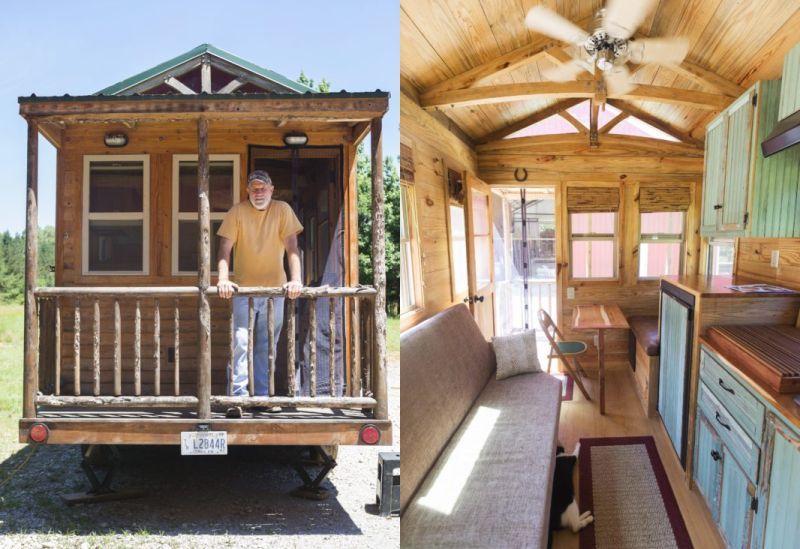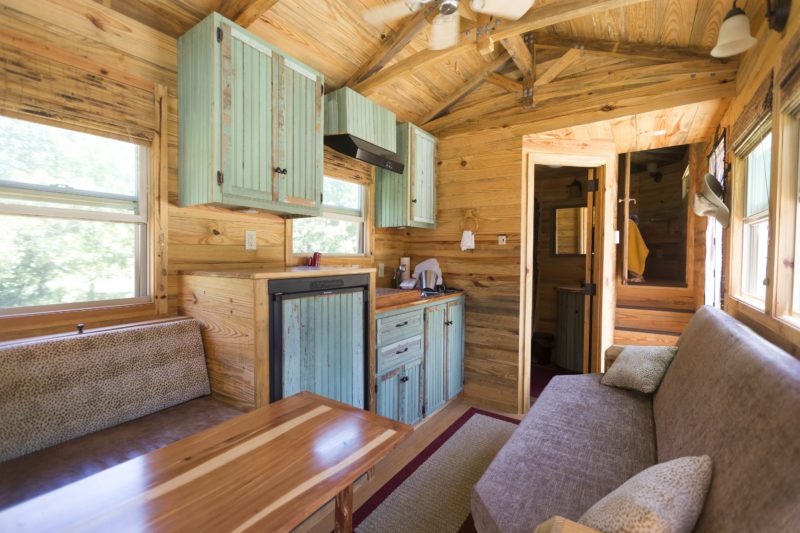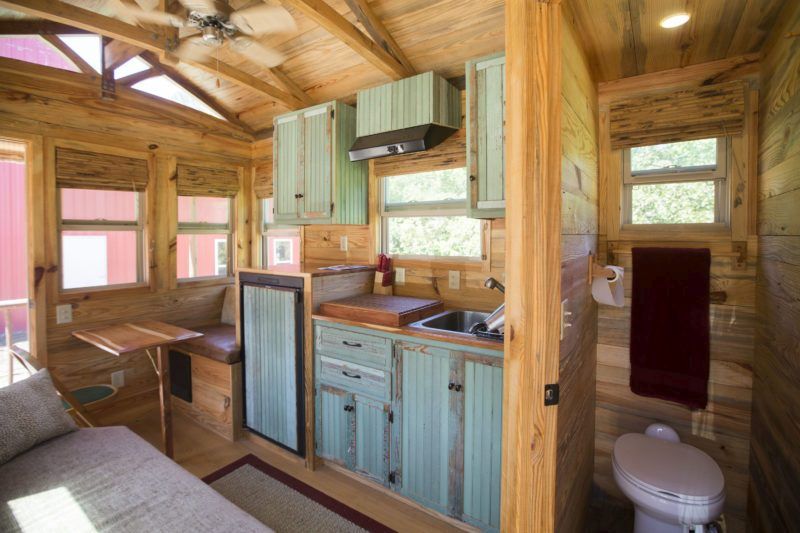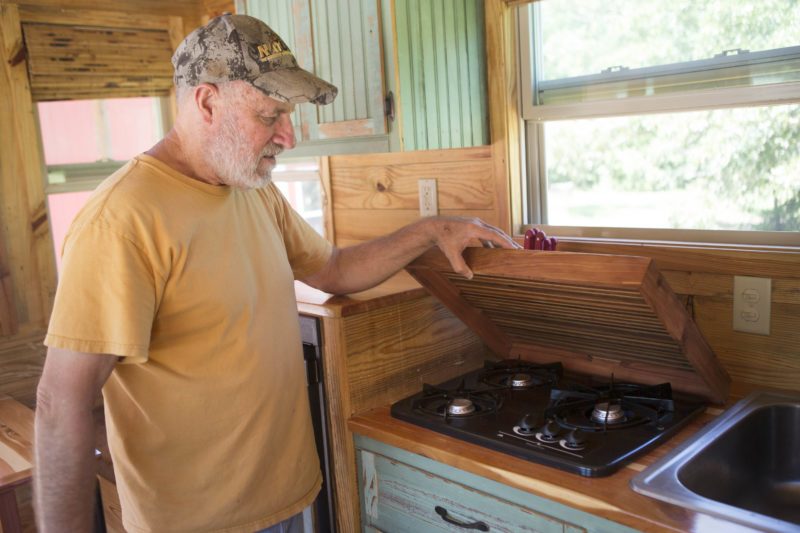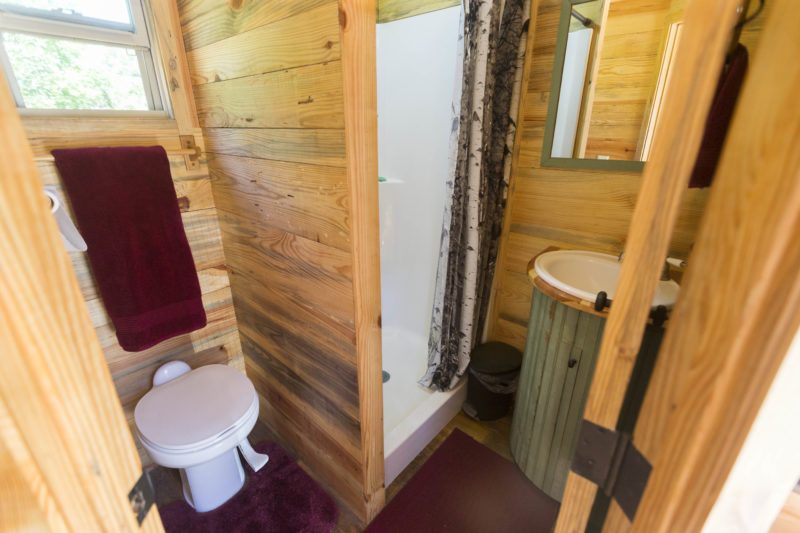 Via: dJournal