Located in northern Queensland, the industrial-looking luxury home named 'Stamp House' is designed by award-winning Charles Wright Architects. Top view of the house seems like a spaceship is resting in middle of a lake, defying the law of gravity.
Hovering over a lake, the cantilevered structure of the modernist-looking house is constructed with a mixture of precast and in-situ concrete. The irregular layout of the two-story building is designed purposely to withstand the most powerful cyclones in northern Queensland, Australia. Keeping in mind the harsh climatic conditions of the area, this self-sustaining home is sturdy enough to withstand a Category 5 cyclone.
The energy is provided to the entire house by solar panels that almost cover the entire roof, and are also backed up by a solar-powered generator. Therefore, the house eliminates the need for any fossil fuels to produce energy.
Aside from the weather-withstanding qualities of the home, the building is designed to interact with the outside environment naturally.
From inside the comfort of the home, the inhabitants can witness magnificent landscape surroundings. To reach the house, the visitors can walk through a raised arcade that stretches over the pond waters to the neighboring dry land. Furthermore, interior of the house is industrial but offers all luxurious facilities one expects from any contemporary home. The house includes six-bedrooms along with six bathrooms, high-end living area, and indoor swimming pool- gazing up at the open sky. There is also a completely stainless steel kitchen, featuring double sinks, a rangehood, dishwasher and oven.
The Stamp House by Charles Wright Architects is truly a marvel in efficiency and its excellent aesthetic design. This architectural masterpiece set in a paradise is now available for sale by Unique Estates. You need to shell out whopping AU $15,000,000 to purchase this amazing property.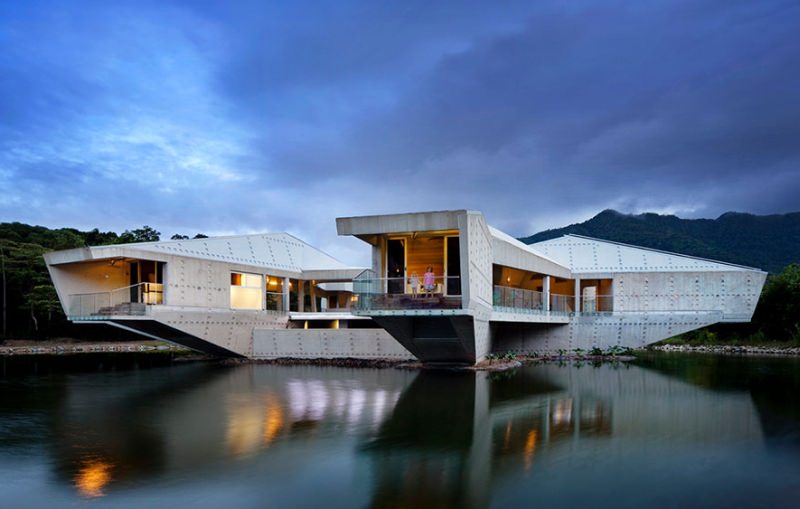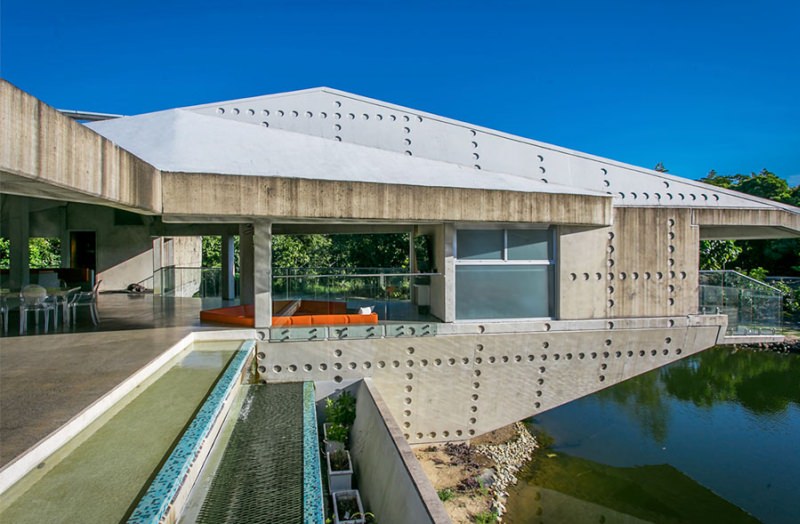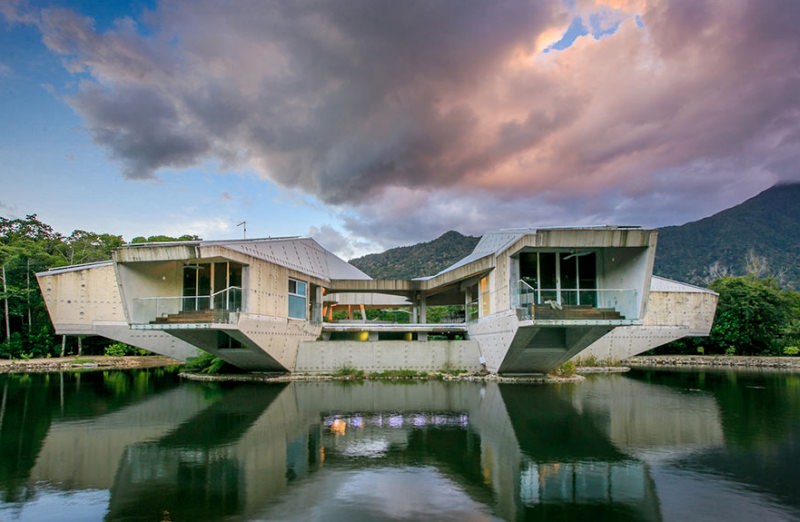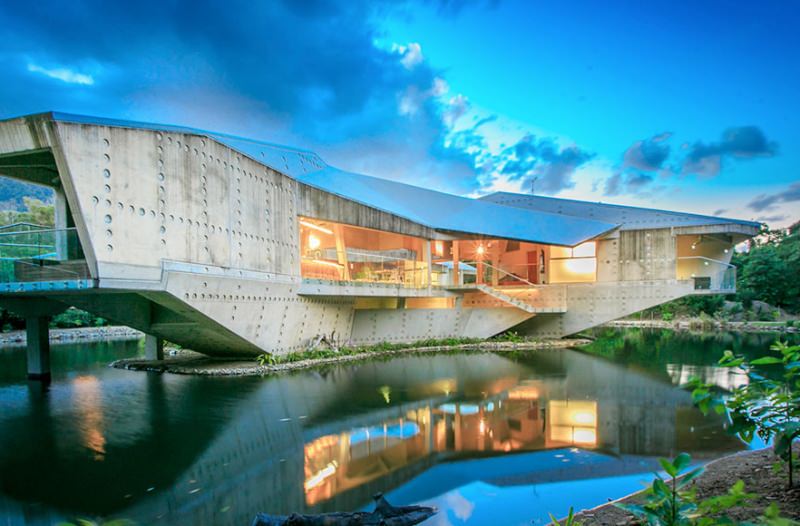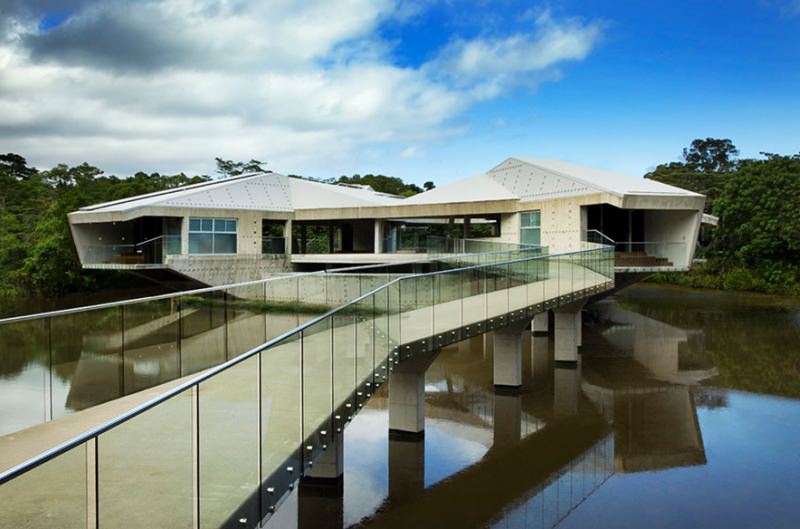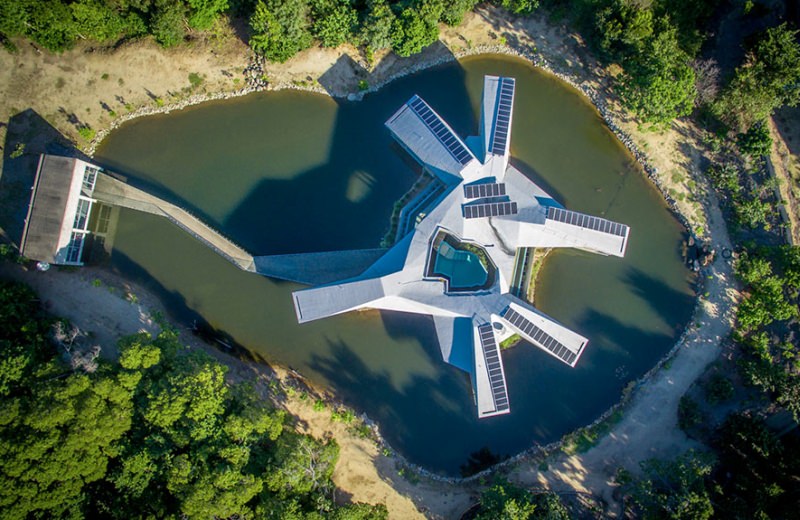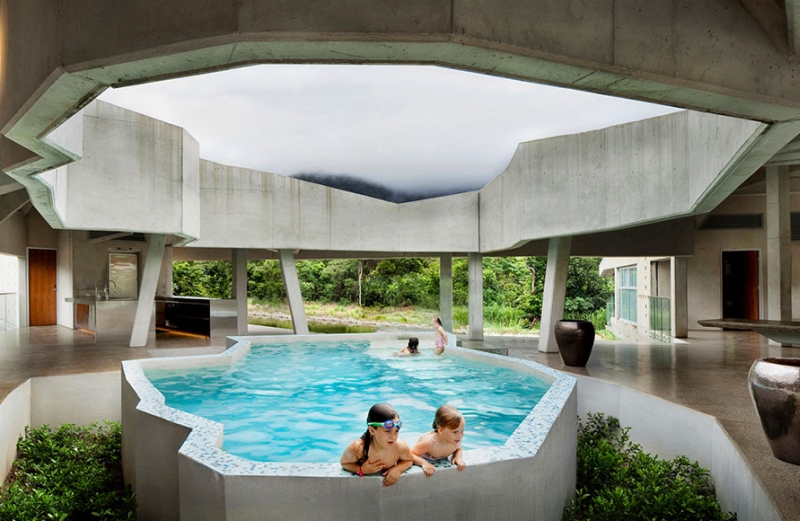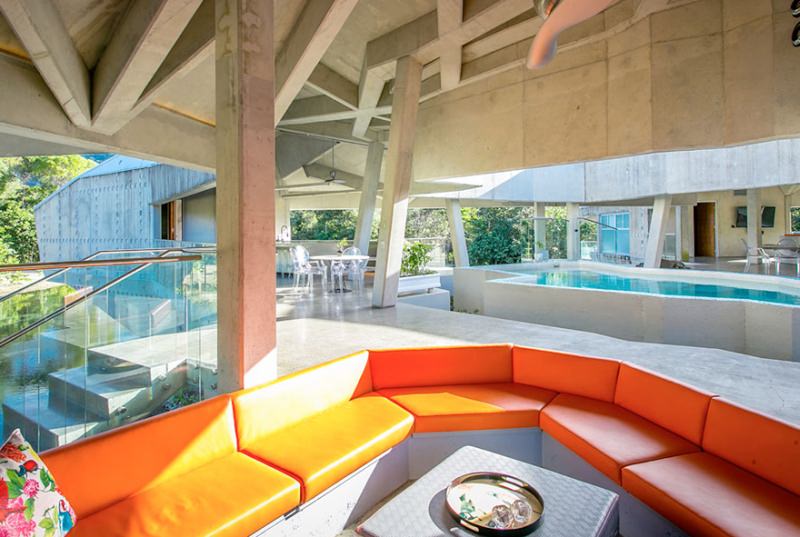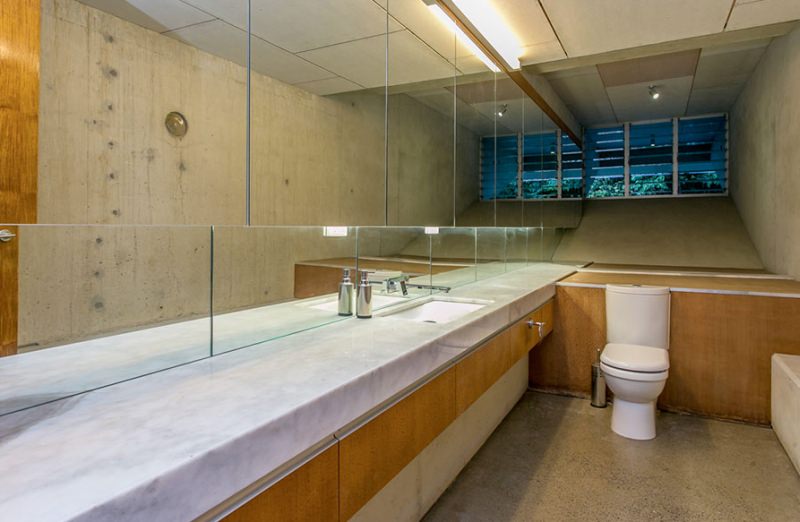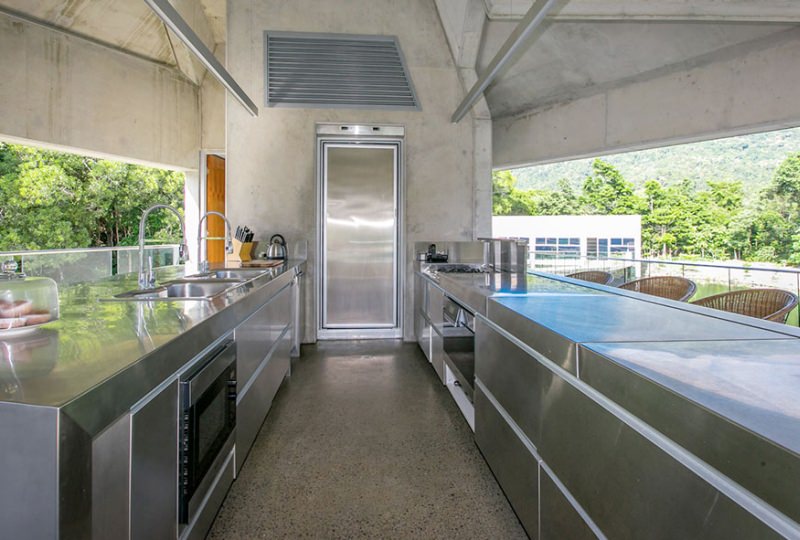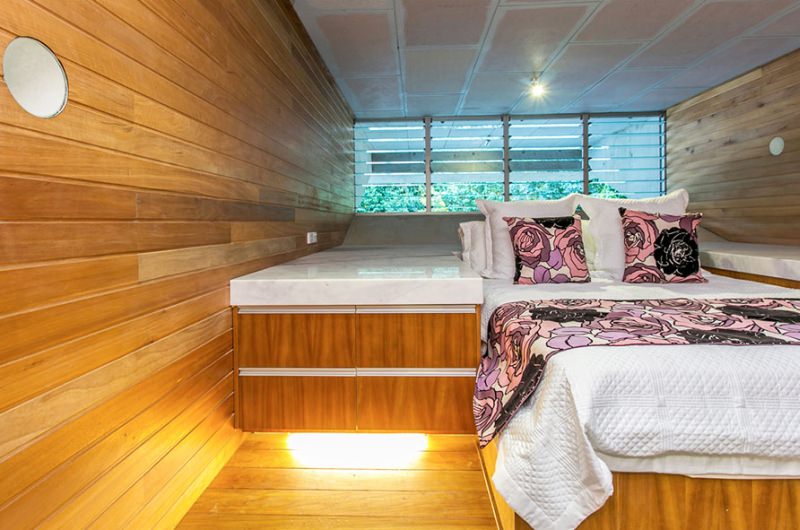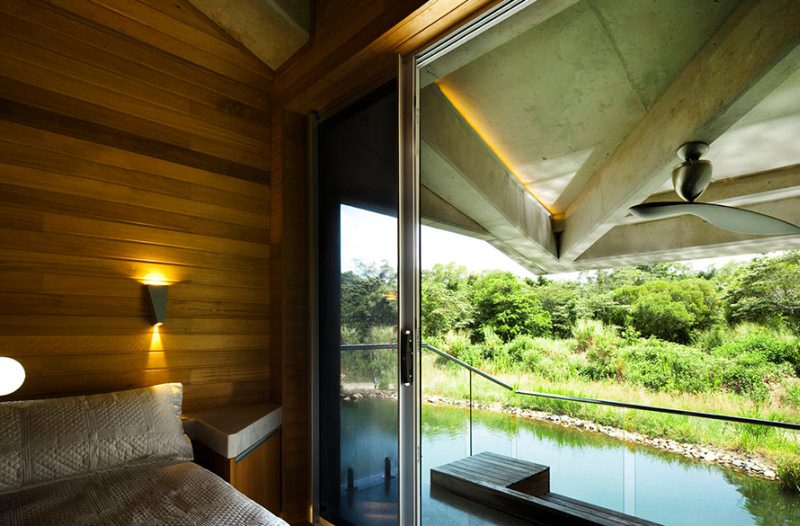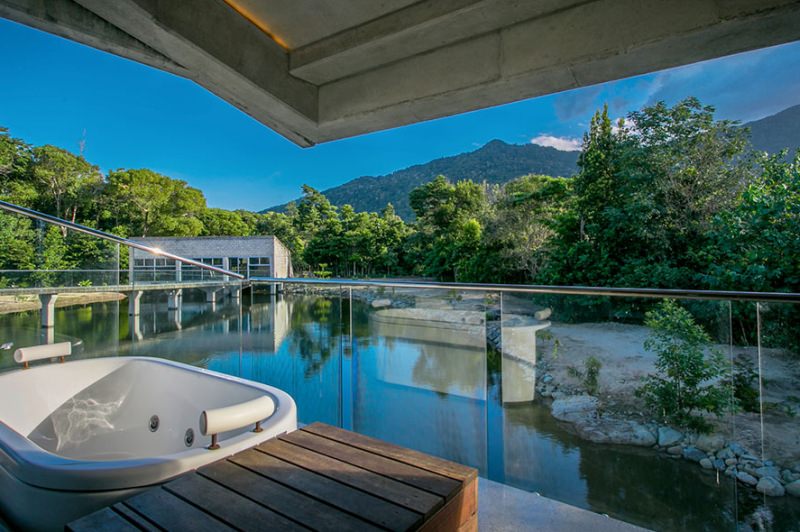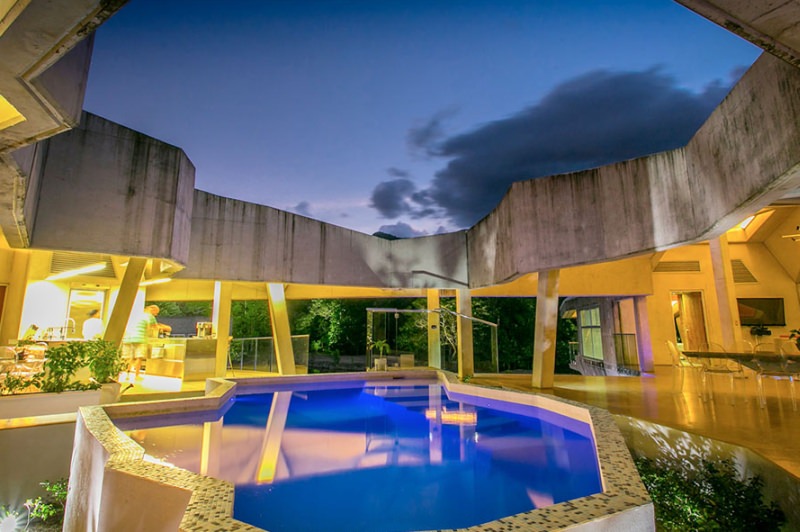 Via: