If 'Netflix and chill' option mean enjoying your favorite shows without any disturbance, then you're about to experience this in real life as well- all thanks to the Netflix's latest device called The Switch. This box-shaped gear is obviously designed to do everything for you from turning on your favorite TV show, dim the lights of your room, order your food and also activates 'Do Not Disturb' feature on your phone.
However, the best thing about the device is that all this is done at single push of a button. Sounds simply amazing. Although the device is likely to make you quite lazy, but who cares if you're getting all facilities without any effort.
To be precise, the Netflix Switch is integrated with Particle Core, an Arduino-compatible development kit, featuring on-board Wi-Fi. Moreover, a bunch of LEDs and an IR transmitter for getting signals on Netflix-compatible TVs are also included within this tiny gear. The battery-powered device also comes with a companion app to control your smartphone.
The real-life 'Netflix and Chill' button is literally going to enhance consumer's experience via a button, which is can easily set perfect environment within your home, while shutting out the entire world. If you've some knowledge and technical skills, you can even try building DIY Switch yourself by following the instructions given by the professional engineers on the company's official website. In case you feel the project is a little out of your reach, you may even suggest ideas to the firm for its next build on its "Make It" site.
As for now, check out the video to find out more about this amazing Netflix Switch.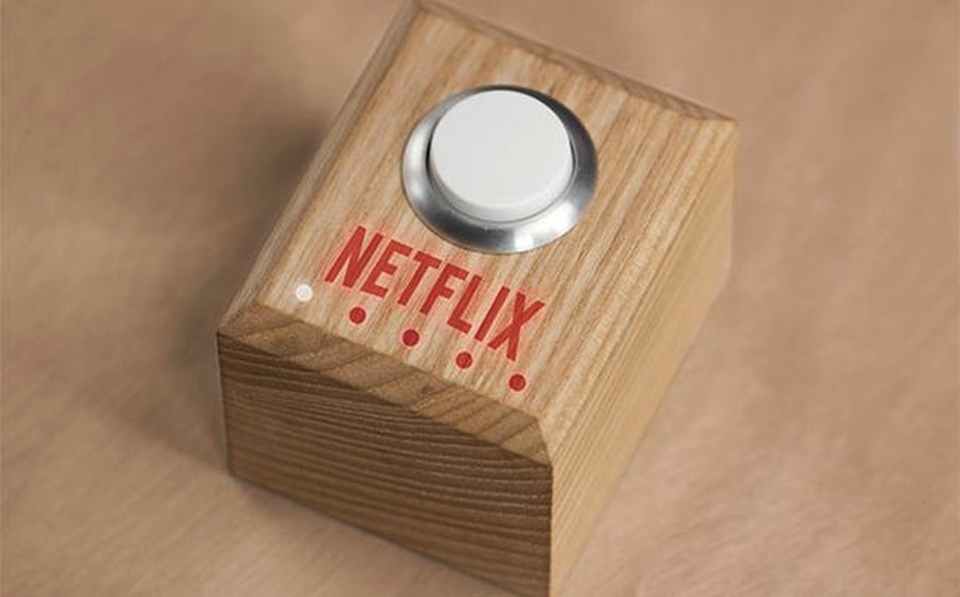 Via: DamnGeeky