Transitioning from a floor mattress to a decent bed is a crucial stage and a rite of passage in every adult's life. Chances are when you ordered a mattress, you got a complimentary metal bed frame, making you wonder if it's the right thing for you? Thankfully, we live in a world where headboards and bed frames come in a variety of materials, allowing you to experiment and choose what fits like a dream in your bedroom design.
While there are plenty of material options: wood, metal, and upholstered bed frames are the most popular. Whether you are relocating to a new house or apartment, you must consider studying a bit for furniture ideas to help you decorate the room. You must ponder over which kind of bed frame would suit your home; a warm wooden & timber bed frame or a chic metal frame? Or should you opt for an upholstered bed frame?
Bed frames are available in various designs and sizes. Wood is a time-honored material that is both expensive and difficult to move; but it is absolutely gorgeous, durable, and blends in with any interior seamlessly. Metal bed frames, despite their mobility and inexpensiveness, may not last as long as wooden pieces. While upholstered bed frames made of wood are durable, they need somewhat more maintenance than metal or wood bed frames. So which is the best material for a bed frame among these three? Let's dive into specifics, shall we?
Wooden Bed Frames
Wooden bed frames have long graced humankind's bedroom and are beloved by most. If you have a wooden bed frame, you must ensure its longevity by frequently dusting it and keeping it neat and clean. While sleigh bed frames are popular due to their timeless beauty, wooden bed frames provide a variety of design options, making them an ideal choice.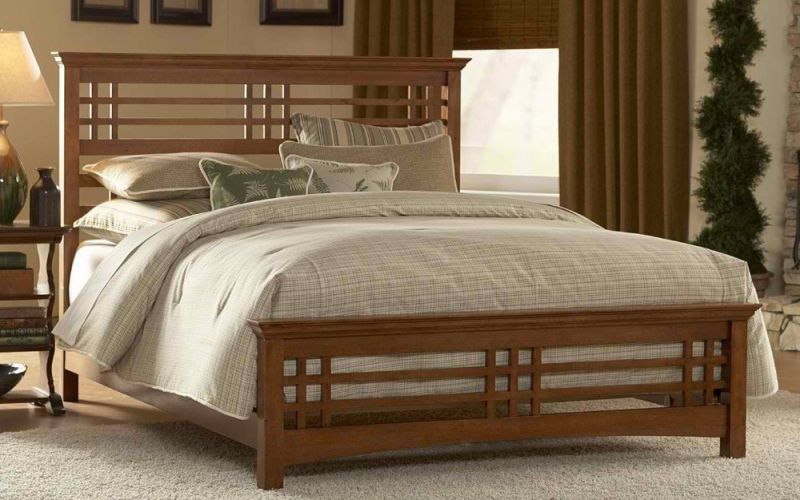 If you're looking for a classic, romantic look, wooden bed frames are brilliant. However, there are many looks that offer fashionable, quirky designs to enhance your interior. They will look fantastic with the DIY tower garden or indoor plants you pick. As with any wooden furniture, a wooden bed frame must be properly maintained to keep up its rustic appeal.
Investing in a sturdy wood frame is a prudent decision. If you never want to purchase another bed frame, invest in a polished solid wood frame. However, genuine wooden bed frames are the most expensive and difficult to transport. So, if you tend to move a lot, you may want to rethink this material.
Metal Bed Frames
If you're searching for a romantic canopy bed or something more in the mid-century modern style, metal bed frames are an excellent option with their affordability and range of design selections. Despite this, all metal beds tend to appear more or less the same. Moreover, this style lacks the sturdy, curved contours of sleigh beds and a tangible bed frame. A metal frame may not be optimal if you want to spend a lot of time in your bed.
If you want furniture that will endure for a long time, look for a metal bed frame with high-quality welding. If you're often on the go and want something lightweight, a metal frame is an ideal choice.
They are far lighter than you may imagine due to the use of steel tubes. Even a wrought iron bed frame will be lighter than its wooden counterparts. On the other side, metal bed frames are so lightweight that they may quickly get damaged and also harm your flooring. Certain precautions may be essential to keep your bed from sliding.
Upholstered Bed Frames
Additionally, upholstered bed frames may be constructed of wood or metal. You may customize your bed frame by selecting various colors, upholstery styles, and patterns. Wooden bed frames are more durable than metal bed frames when it comes to the upholstered style.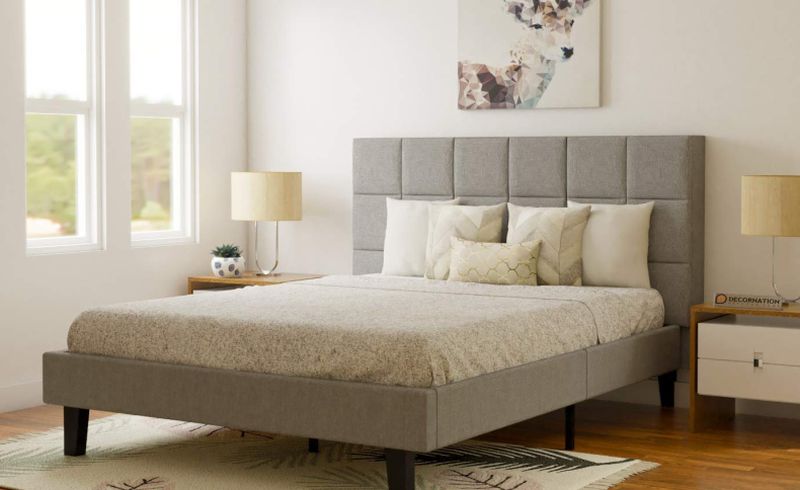 If you like cuddling up in bed at night to read or watch television, an upholstered bed may be an excellent choice for you. When you're ready to relax, a plush, comfy upholstered bed is ideal. The disadvantage of upholstery is that it requires extensive cleaning and maintenance. To keep it secure, you'll have to place cushions carefully every time.
Just like with humans, upholstered bed frames are very popular with pets. Pets love to scratch themselves in the upholstery. If you allow your pets on the bed, you'd have to be extra careful with managing the bed frame. If you can't take the pain, avoid this type completely.
Conclusion
Before purchasing a bed frame, it is necessary to understand the pros and cons of the different materials. If you get the right material bed frame, this piece of furniture may just become a heritage, not just for you, but for the generations to come. However, as each material comes with its strengths and shortcomings, you need to evaluate which bed frame material suits your lifestyle and your layout the best before you invest in one.