You can bring life to your living room with flower-patterned decoration which very well compliments your existing home decor. Nowadays, florals are the trending thing almost everywhere. They are pleasurable and give your home interiors a beautiful finish wherever they are highlighted.
This is especially true with the modern interiors that are accentuated with amazing decor elements. These include the use of colors, boldness of the design, and depth levels of the graphics. Flowers are beautiful, and definitely, infuse your interiors with colors in the whole space.
Going with the floral theme, here are a few ways to make your home warm and more presentable by using fresh flowers.
Real or artificial flowers
In this era, flowers play a significant role in livening up your interiors. Not only real flowers, but artificial flowers can add that distinct appeal to space. It is, therefore, your choice to decide which ones you prefer for your home decorations.
Real flowers have numerous advantages as they add calmness and fresh fragrance to any room. However, they need extra care as they're not long-lasting due to high perishing rate. You need to replace them with new ones to maintain the effect.
For long lasting effect and less maintenance, artificial flowers are best. They may not provide any natural fragrance in a room, but they are as decorative as the real flowers.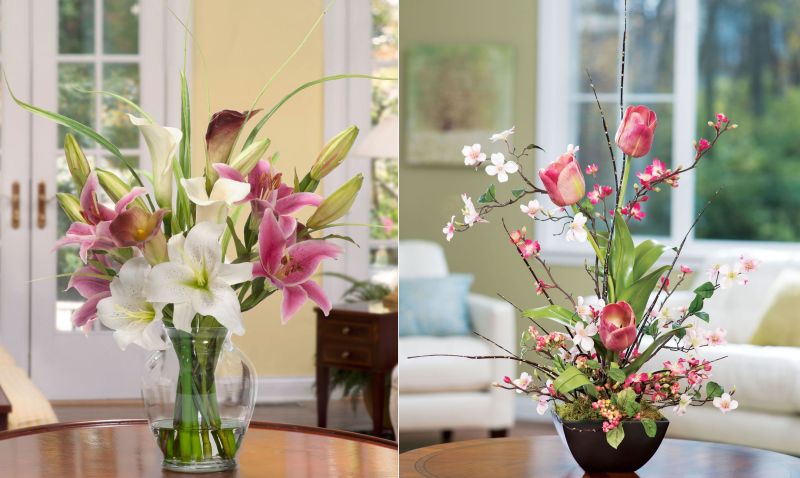 Also Read: 15 Unique Flower Vases to Decorate Home
Choosing flowers
One challenging factor regarding floral decoration is choosing the right one. Flowers vary in numerous ways, therefore, it is up to you to choose the ones that match your home decor theme.
For instance, some flowers are big in size or small; others are scentless or fragrant with different color options. Where you want to use them will totally depend on the requirements and theme of the space, determining your final choice.
However, as a rule of thumb, choose flowers that are attractive and fit in any space without looking too overwhelming.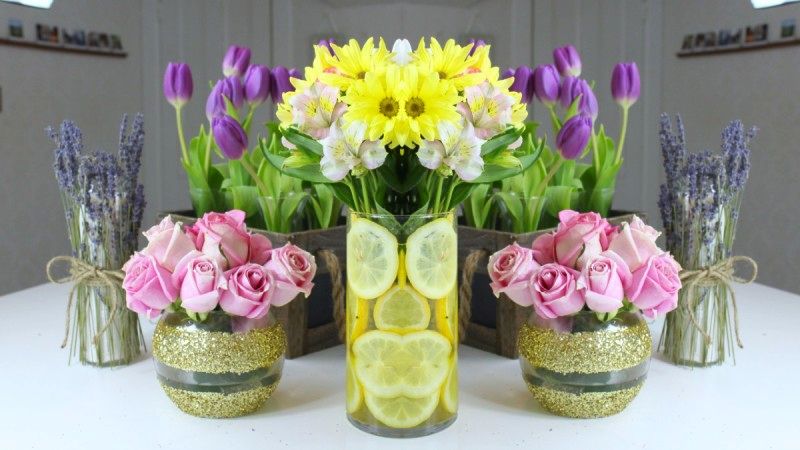 Flower table decoration
Flowers put in a beautiful flower vase at the center table can effectively complement the overall appeal of your interior. For many years people have been doing it, but not in the right way. For instance, placing a bunch of artificial flowers in vase might be appealing, (as many do it) but of late, there are numerous ways you can tweak it to enhance appearance. A variety of objects such as the water pitchers, soda bottles, and mason jars can also be used for this purpose. They are kind of trendy and look aesthetically good.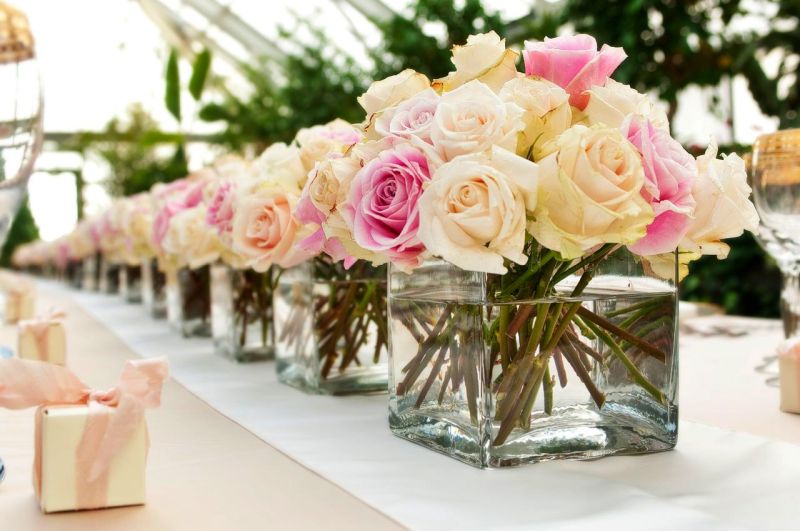 Wall decoration
Decorating walls is a one way to effectively dress up your space in a certain theme. In this case, artificial flowers are preferably the best option for many reasons. First, they are long lasting, thus no frequent maintenance is required. Secondly, artificial flowers are customizable and easy to fit according to the interior decor.
Your wall color matters a lot in this case so that you can decide which colors to work with. A black wall will look better if decorated with light flowers and vice-versa.
Using a floral rug
Floral rugs are another creative way to add beauty to your room. As opposed to just rugs, they have bright and cheerful colors that can bring life to a dull room. Consider purchasing soft rugs with bright flowers for softness and additional elegance to your room.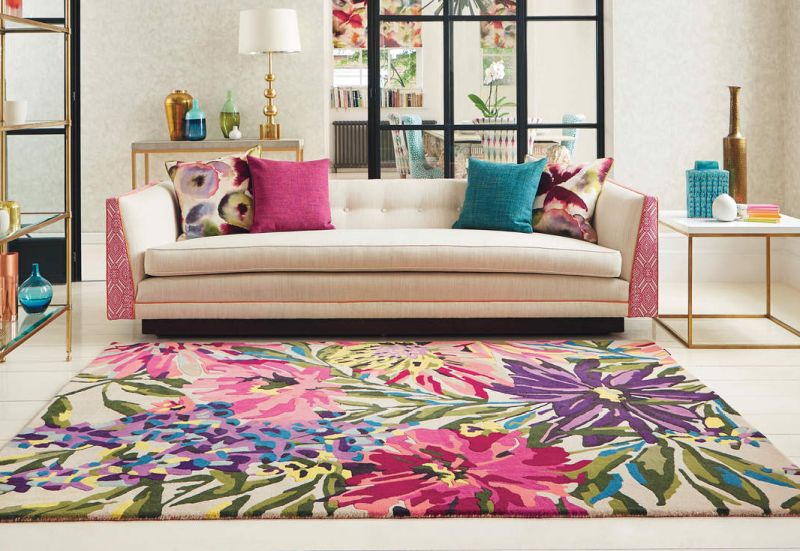 Decorating your house with flowers is never wearisome, and it is a pocket-friendly way to add spark to your interior space. All you need to do is just add a little creativity, and eventually see your room turn into a palace. With flower decorations, you are not only enhancing the appearance of your home but also embracing natural beauty.