American interior designer, artist, writer, and TV personality Mark Montano shares interesting DIY ideas for fashion, home décor and jewelry on his YouTube channel. For the upcoming Halloween celebrations, he has shared an easy way to make felt pumpkins!
You may have come across a number of ways to make felt pumpkins, but his way is really simple and the end result is really unique and colorful. These are just like beach ball pumpkins, covered with colorful felt pieces all over.
He started out by cutting an eye-shaped oval pattern and using it as a template to cut similar kinds of pieces from adhesive felt sheets. After this, those pieces were glued over an artificial pumpkin. Sequin trim was also attached in between the felt pieces to improve solidity and enhance the appearance.
Also Read: 15+ Ways to Make Halloween Pumpkin from Different Materials
Finally, the stem is painted silver and decked with glitter to add gorgeous touch to the pumpkin. This pumpkin decorating method will be significant even if you are using a real pumpkin easpecially if you have adhesive-backed felt at hand.
Go out and try your own felt pumpkins and have them placed indoors or on the porch. Check out the full video tutorial below: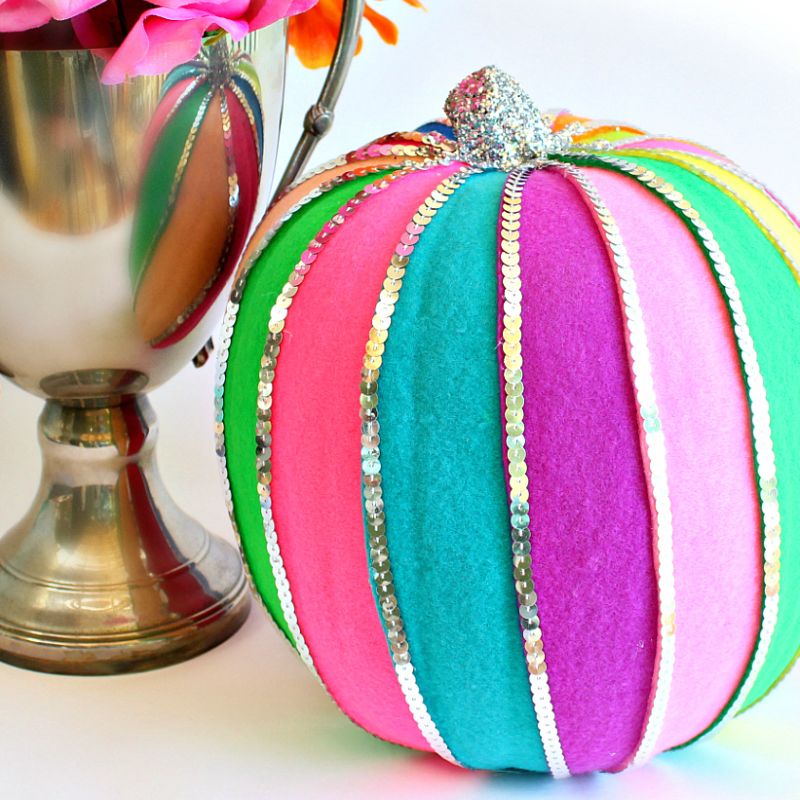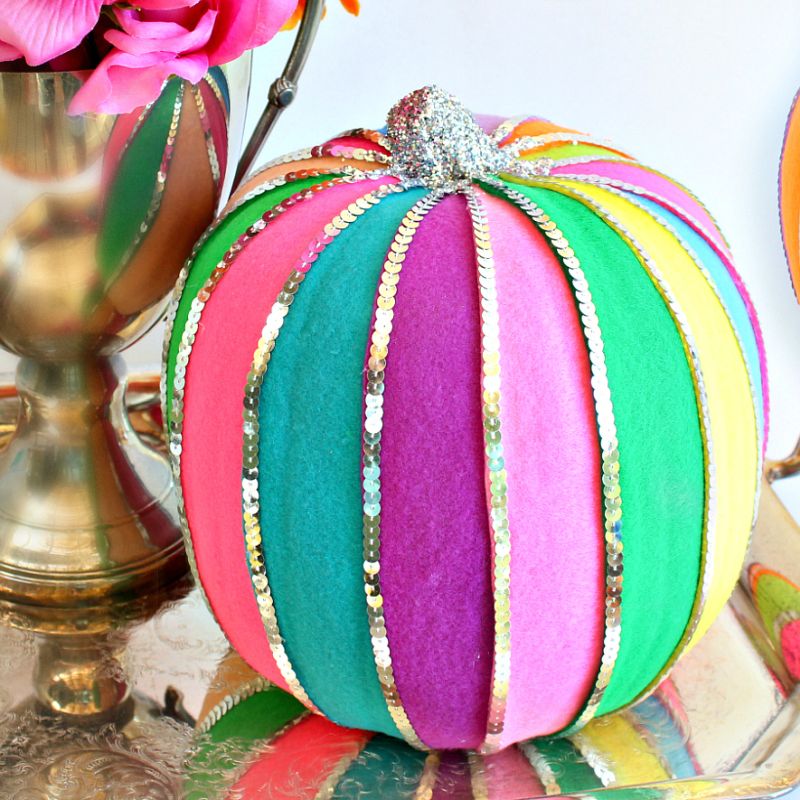 Special thanks to Mark Montano, for sharing images of the project with us!