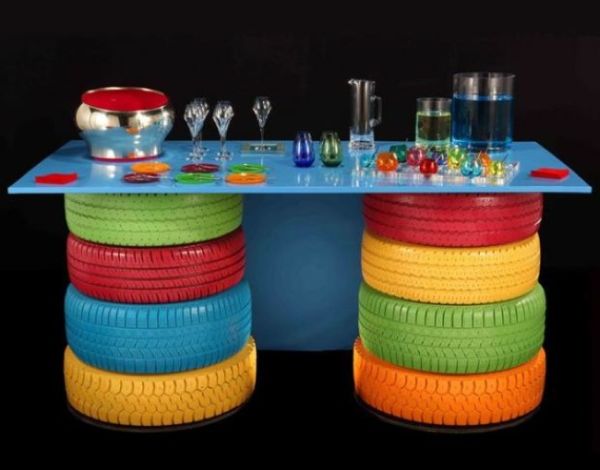 Recycling is one big thing that probably all of us have tried our hands on, sometime we have succeeded and at other times we have failed, but neither of the two have been able to deter us from trying it over and over again. One fine example of reuse, if I may say is, using old tires and drums as legs for tables at home. We often find worn out tires and useless drums piling up in some corner of the garage, but some witty guy has shown us what useful we could do with them.
Making tables with tires as base
All we need to do is wash the tires and dry them properly, then color the tires to your liking and need, when dry stack the tires up to a definite height of the table and cover it with a table top (use any surface of your liking). The tire should be drilled four holes so that they can be screwed with the table top to serve as a firm table.
Making tables with drums as base
Although the same procedure as above can be used to make tables with drums as base, but we need to keep in mind the drums are good in shape and are of the same size, and that they are cleaned properly. It is also important to paint the drums finely as they are generally very gross in appearance. The drums too need to be drilled with holes on four sides so that the table top can be firmly placed.
Tables made with tires and drums as base can be made in any color to match the environment of your living space, bedroom or dining room, depending on where you want to place the table. Happy trying guys!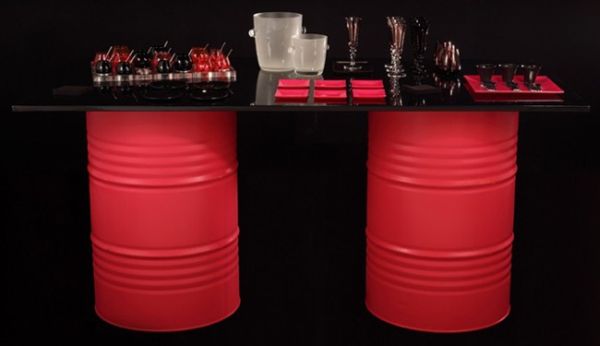 Via: CicloVivo