Do you know that giant dough bowls were once a household staple in every American family? Besides symbolizing family and farm in early 1990s, these rustic dough bowls were used to mix, throw and knead dough. With the kneaded dough, American families used to prepare fresh breads and biscuits for three times a day.
However, the use of such huge dough bowls have been reduced over the years and one can hardly find these today. But Lindsay, crafter and blogger from The White Buffalo Styling Co., found a huge wooden bowl in an antique store and decided to craft it into something useful like a chic coffee table.
Here are the steps that she followed to turn it into a beautiful and practical table for living room:
1. Found a wooden bowl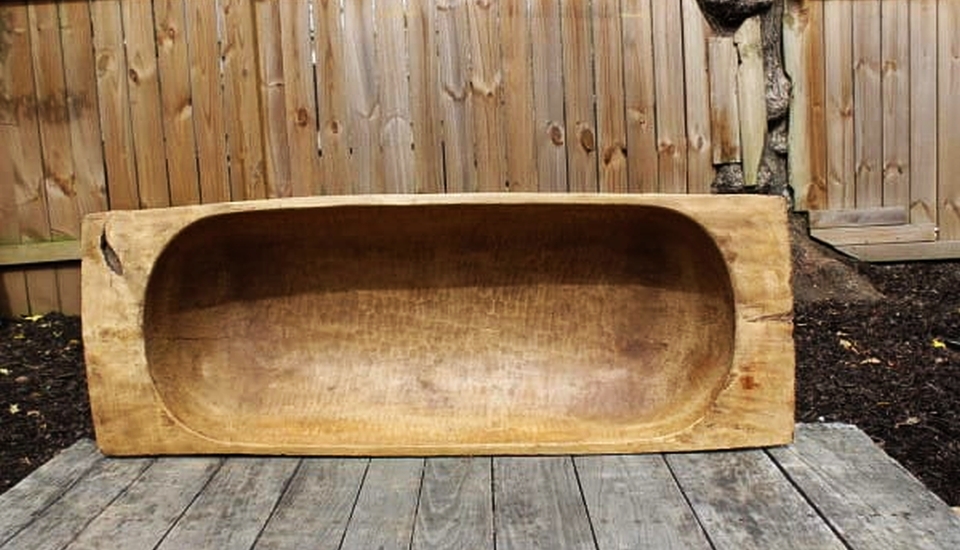 She came across a large wooden bowl in an antique store. This giant bowl must be used by traditional American family to prepare fresh food at home.
2. Tested the metal legs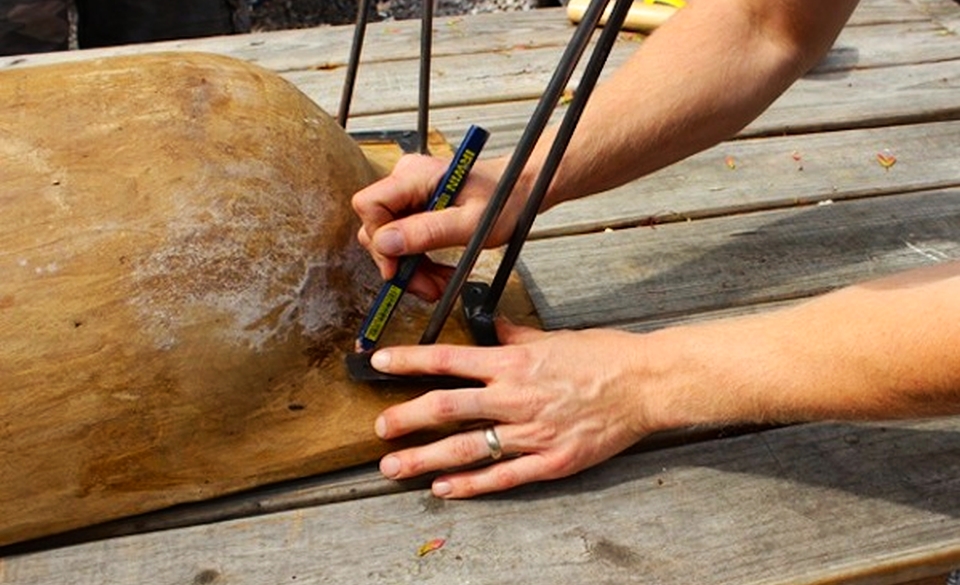 She bought hair pin-shaped legs and tested how to use them to form firm legs for the table. These legs would not only give firm support to the table, but also provide rustic look to its unique design.
3. She grabbed her chisel and got to work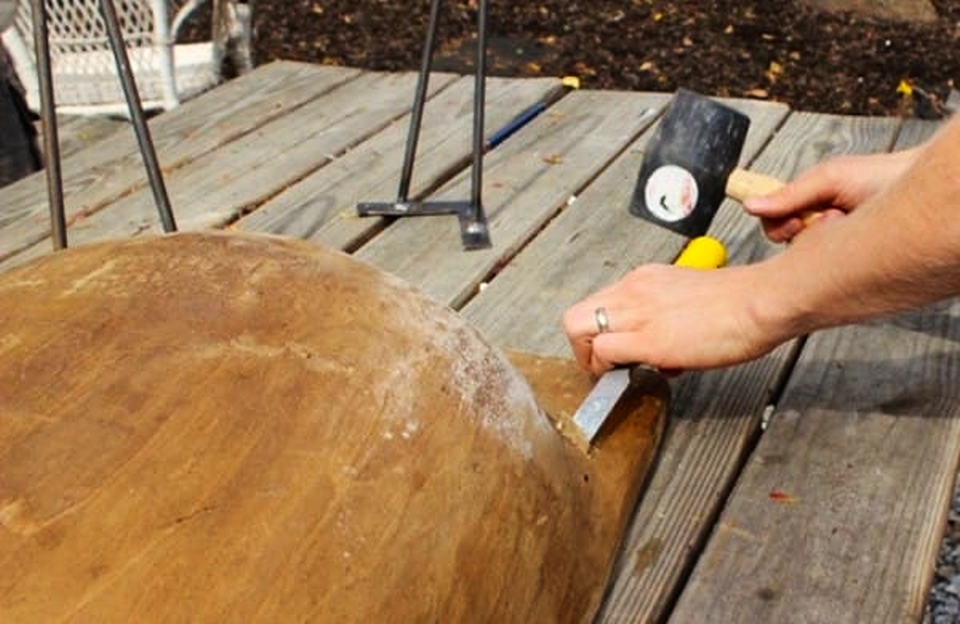 Using a chisel, she removed unnecessary wood to make space for fixing the hair-pin legs.
4. Attached legs to the wooden base

Firm metal legs were attached to the base of wooden bowl using drill, screws, etc. After that, the structure was flipped.
5. Measured plexi-glass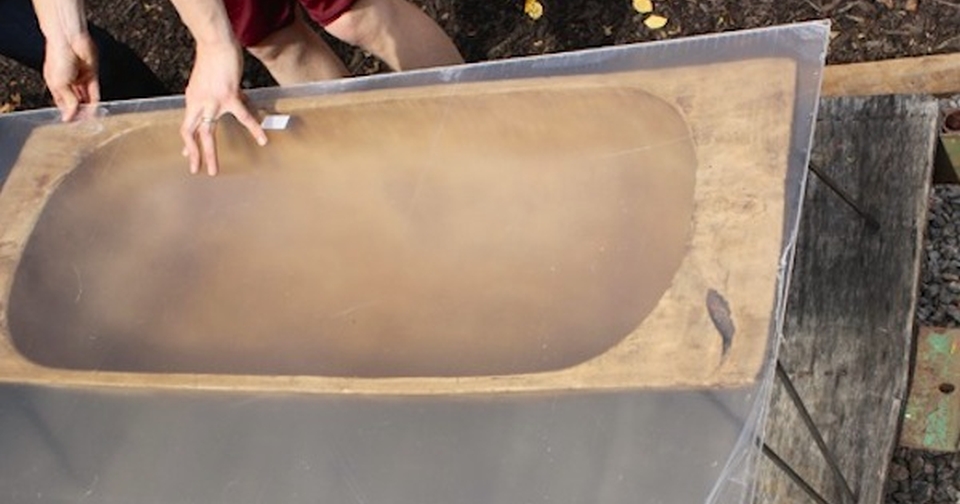 She measured plexi-glass to fit on top of the table. She used plexi-glass because she wanted her guests to admire the dough bowl underneath.
6. Custom-fitted the plexi-glass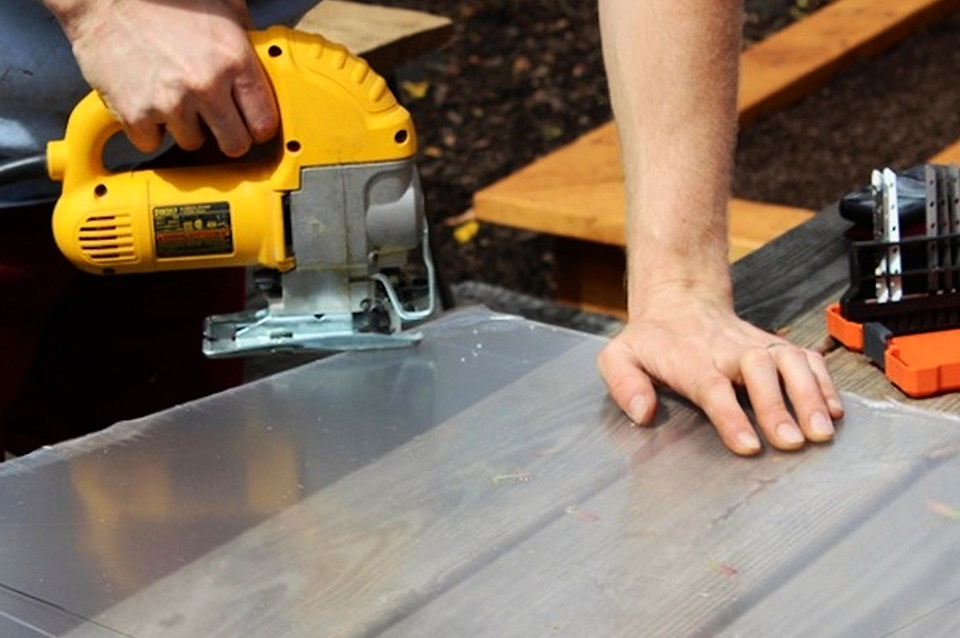 After that, plexi-glass was cut with jigsaw in exact shape of the dough bowl table. The glass was carved carefully to be custom-fitted on top of the bowl.
7. She made sure all edges were smooth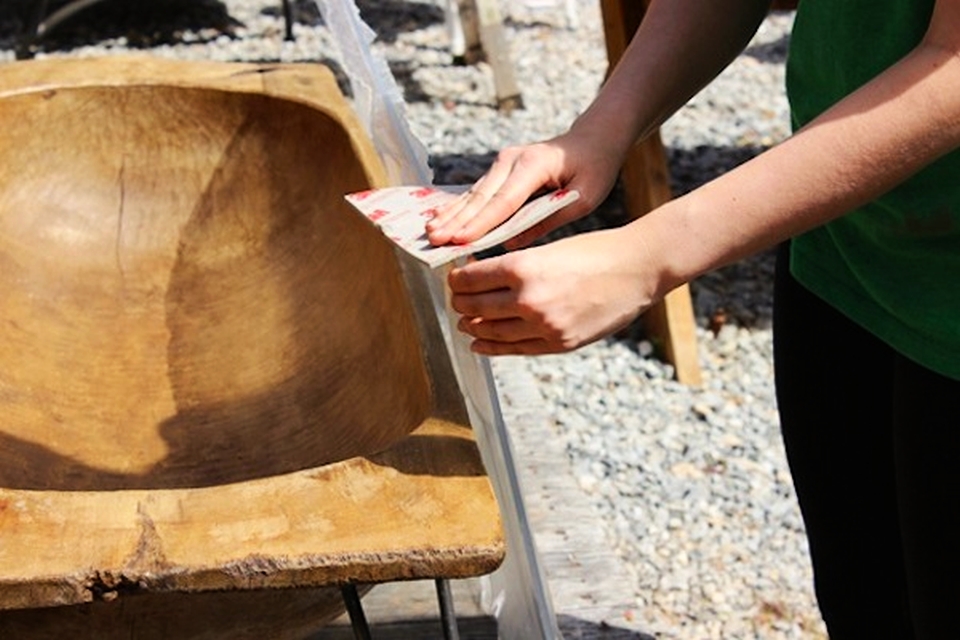 The edges were lightly sanded with 400 grit paper to make sure smooth and finely finished tabletop is carved.
8. Finally, she placed the glass on top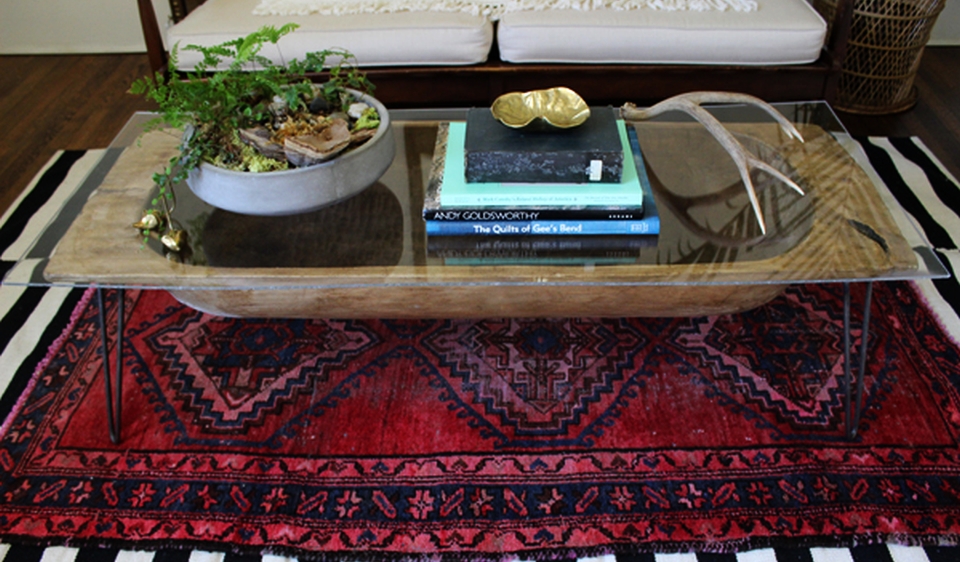 She finally placed the finished glasstop over the bowl. It's not fixed permanently so that she could remove it and use the bowl for keeping decor objects or other stuff inside.
Well, these were some easy steps that even you can follow to create a similar dough bowl coffee table for your living room. If you've got some craftsmen-like skills and want to create the identical piece of furniture, then just bring required tools and materials, and start working. Do you have some other ideas to recreate this old dough bowl? Feel free to share your views with us.