A recreational vehicle (RV) offers accommodation with flexibility, comfort, convenience, and the adrenaline of traveling and camping. The ever-evolving market offers unparalleled growth to RV manufacturers and creative heads. Monetizing upon this idea and in pursuit of making a niche for himself, a Finnish architect offers a tiny yet homiest RV experience. The visionary, Urpo "Upi" Merranmaa, seeks to redefine e-bike camping for a multi-day trip in the solar-powered Hupi trailer towed by an e-bike.
Finished in aluminum from the outside, a thick urethane sheet runs underneath for insulation purposes. Inside, a spacious dwelling is created as the Hupi trailer towers up to 59 inches.
A cozy bed inside is convenient for sleeping a solo cyclist. An optional small fridge, which runs on solar power, is good enough to hold up to five to six liters of food and beverages. When not in use, the folding bed can be transformed into a cushioned bench seat.
Also Read: VEGA XT 2.0 Teardrop Camper for Ultimate Camping Experience
An onboard battery along with an inverter for interior and exterior lighting is a part of the meticulous electrical system. Owing to the caravan's narrow frame, bikers can trail on adventurous paths effortlessly.
The innovative design of the Hupi trailer has catered to the expectations of bike lovers. Exhibited at a showcase at the Lahti Caravan Show, the trailer is available at a base price of $6,650.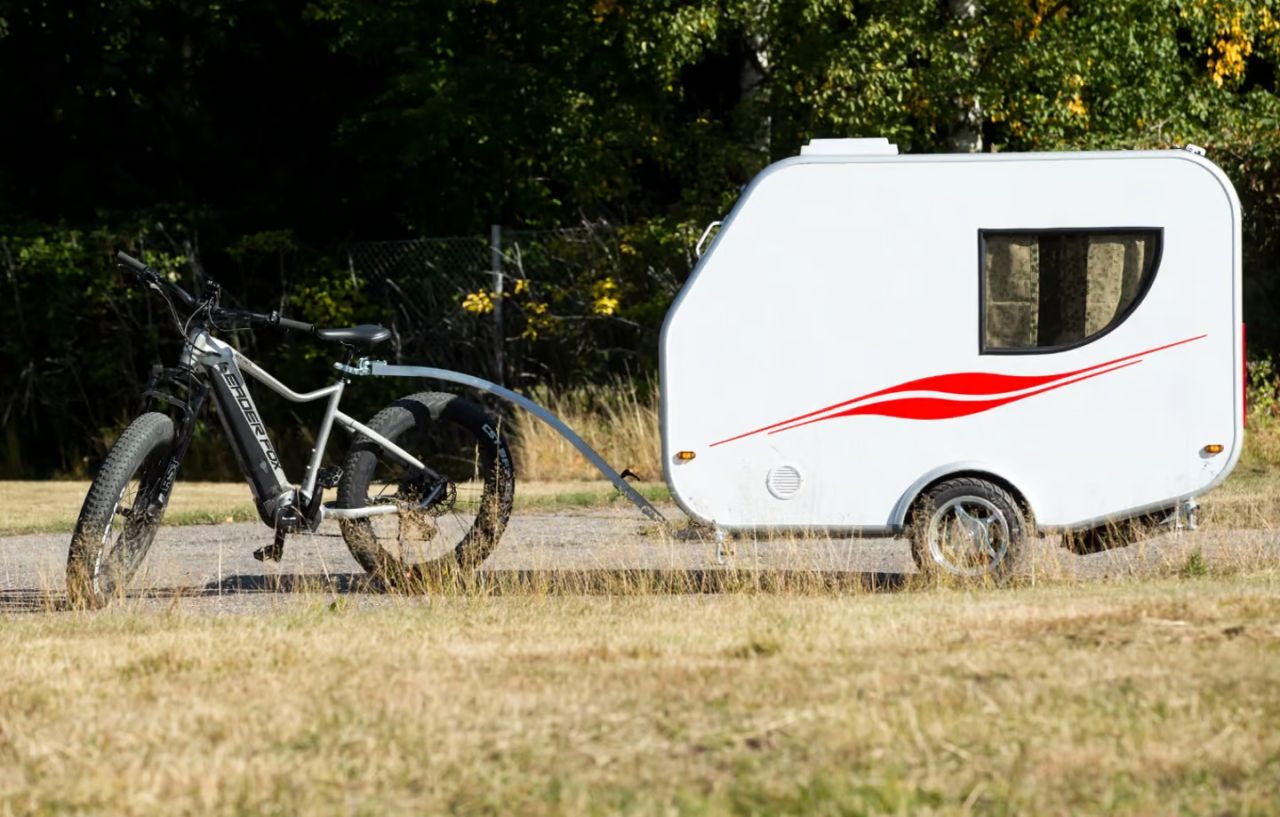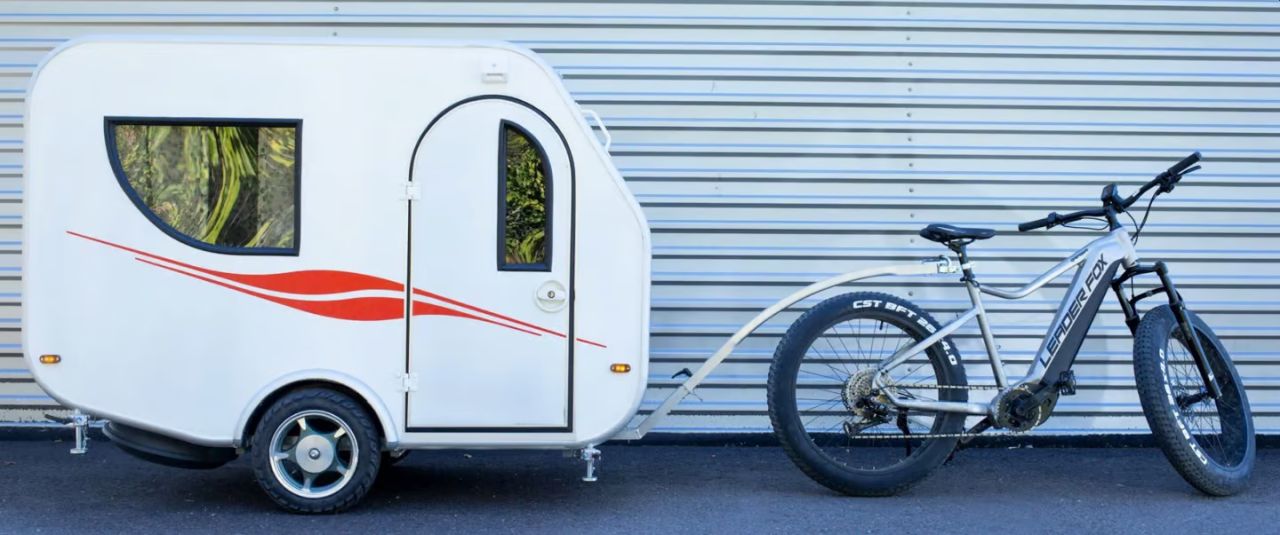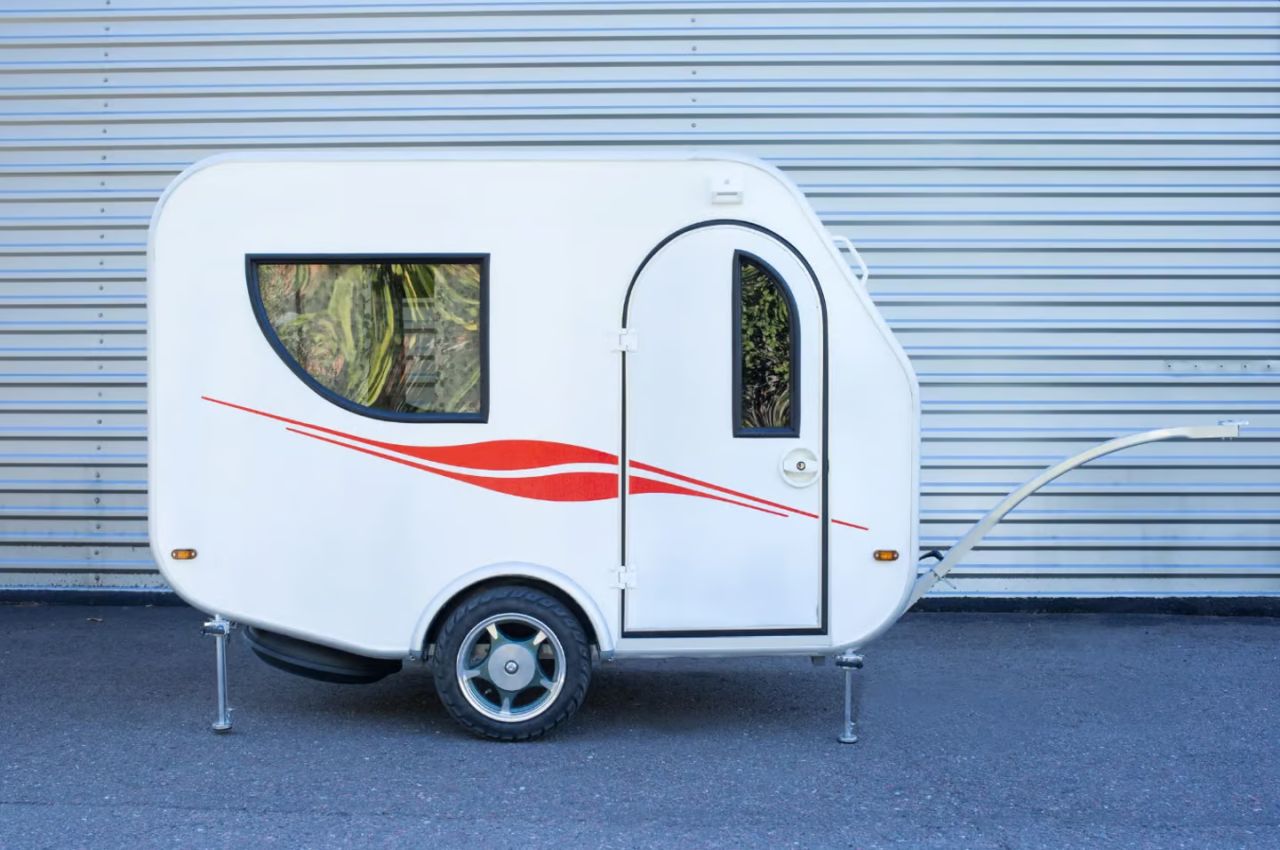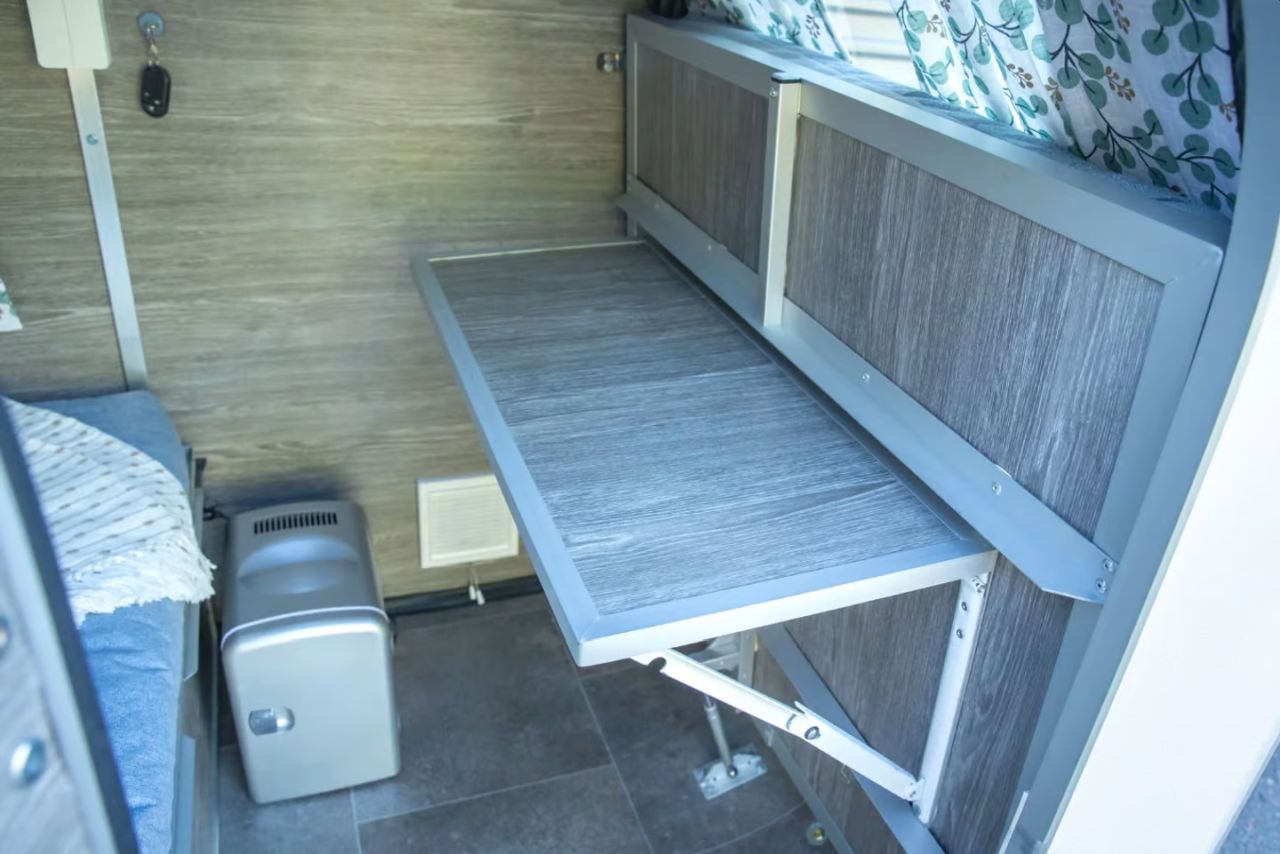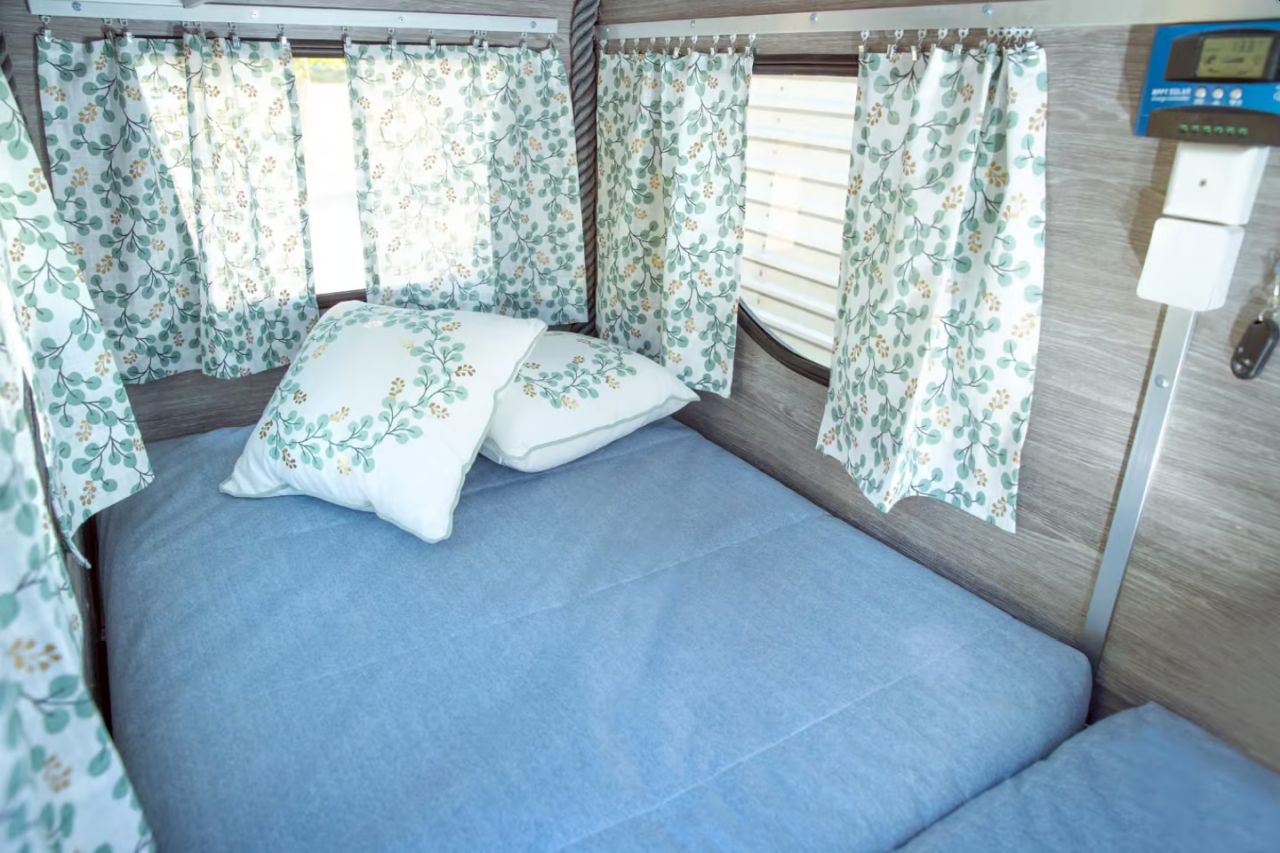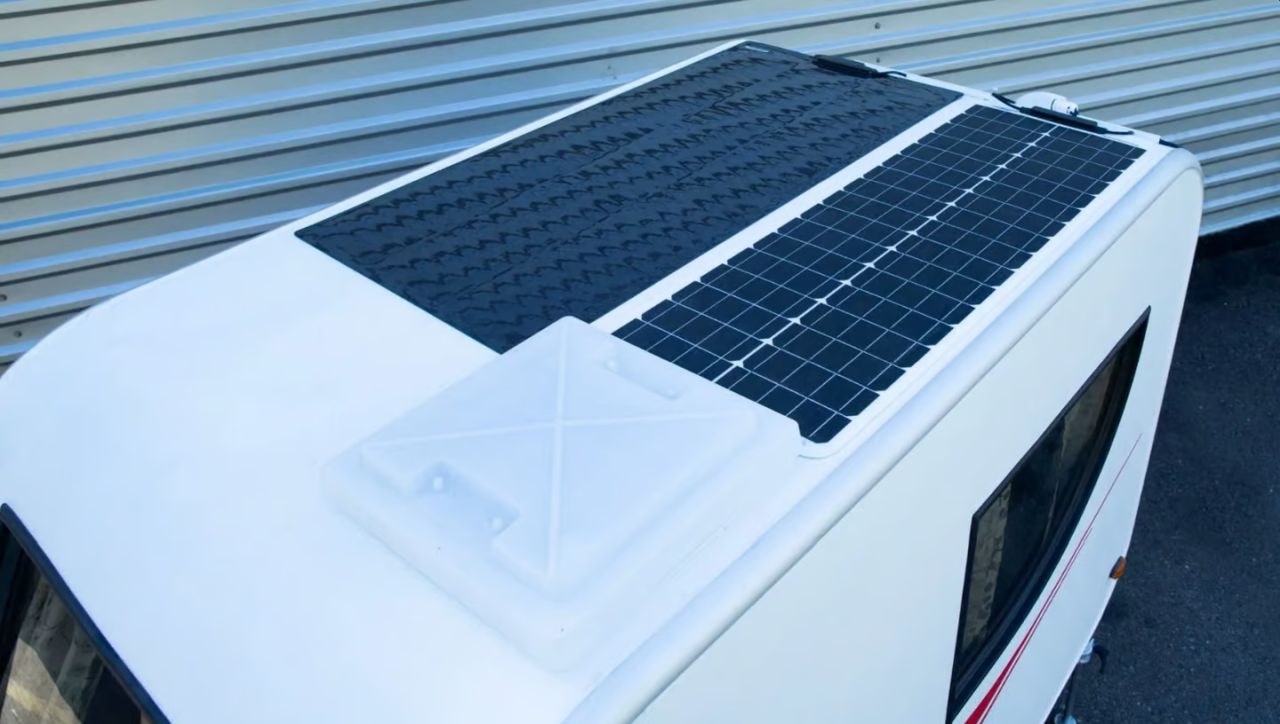 Via: Momentum Mag