Those who own dogs know the importance of enough play and exercise for their furry friend. But due to hectic work life people don't get time to spend with their pet. But a rocket scientist John Hunter has come up with a brilliant solution in form of HurriK9 that helps your pooch to release some energy in a healthy way.
Well, it is the world's first gravity-defying ring launcher for dogs. It can shoot rings over 100-feet like a sling shot, allowing your dog to run after the ring and fetch it as soon as possible. This way you can keep your dog busy without exhausting yourself. While your four-legged friend is trying to reach for the ring, you can indulge yourself in some other activity. So, this amazing fetch toy will make multi-tasking quite convenient for you.
Rings are made out of durable Ethylene-Vinyl Acetate (EVA) foam, which is usually used in Crocs Shoes. It is an incredibly durable material with self healing properties. This means despite throwing it over and over again and being carried in the dogs' mouth the ring will sustain for longer duration. However, you might see some teeth puncture marks in the foam, but it will not break or crack the ring.
It is a great toy for letting dogs play and exercise, while giving owners some piece of mind. Due to its incredible ability to encourage dogs for playing, the device has already surpassed its initial target amount of about $4,980 on Kickstarter. For $35, even you can secure a starter pack for your pooch. The pack will include one launcher, three rings and dog training e-book.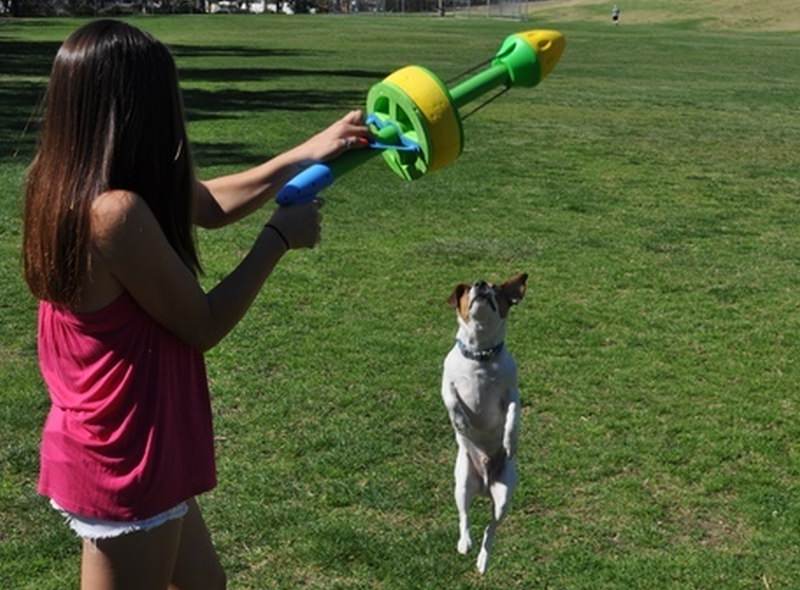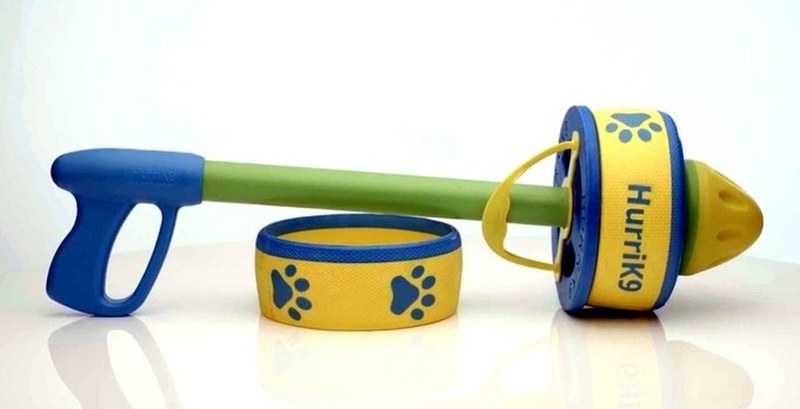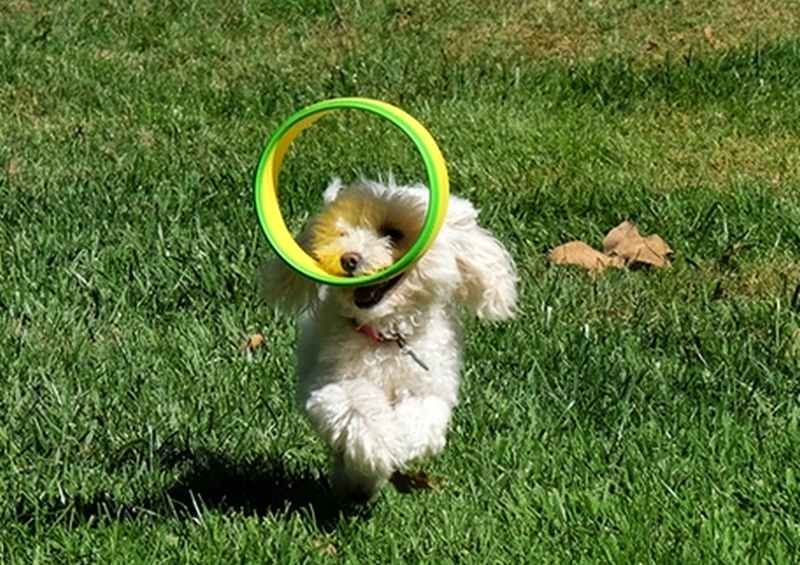 Source: Kickstarter