Love iced coffee, but don't want to pay hefty bills at cafes? HyperChiller iced coffee maker is a cost-effective solution that allows you to prepare your favorite chilled beverages at home or on-the-go. It is basically a freezable travel mug with a central cooling chamber that's surrounded by ice on all sides.
It is designed to instantly flash-freeze any hot beverage by 130-degrees Fahrenheit and the entire cooling process takes just 60 seconds. The mug not only cools down the beverage, but also continues to retain the low temperature for long periods of time. This means consumers can pour hot coffee made in a pot or in a drip capsule machine directly into the travel mug and enjoy a chilled coffee in just one minute.
On pouring your caffeinated drink into the 12.5-ounce container, the icy sections of the mug immediately start cooling down your drink, without diluting its taste with unwanted melted ice. Moreover, the chilled caffeinated beverage can also be customized with your desired ingredients.
The hyperchiller is made out of stainless steel and BPA-free plastic, hence its dishwasher safe. The best thing about this coffee mug is that you don't have to wait for hours to get solid ice for chilling your drink. This flash-freezing device immediately cools down your beverage- be it coffee, whiskey or cola.
It is a must-have accessory this summer. You can purchase it online for $30, and enjoy ice-cold beverages anywhere, anytime throughout the summer season.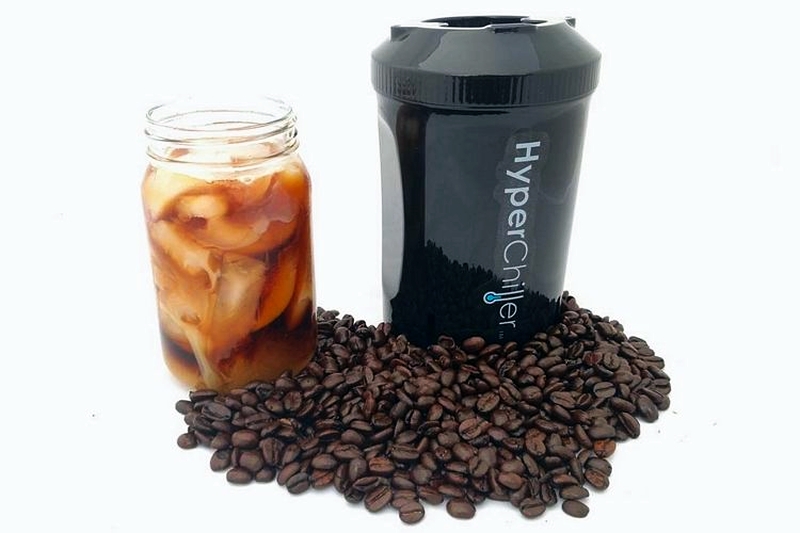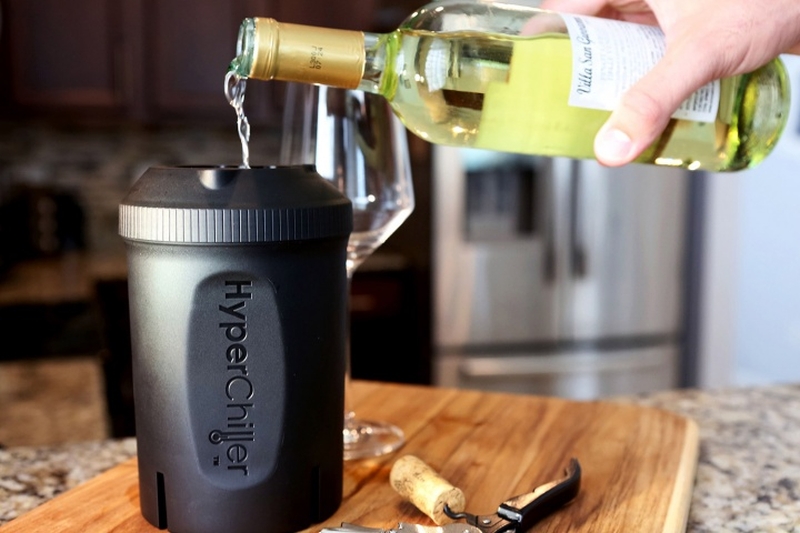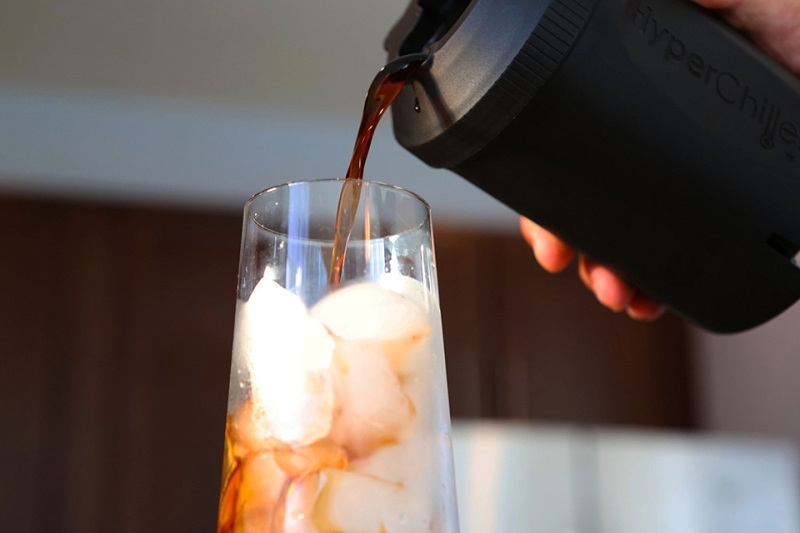 Via: DigitalTrends