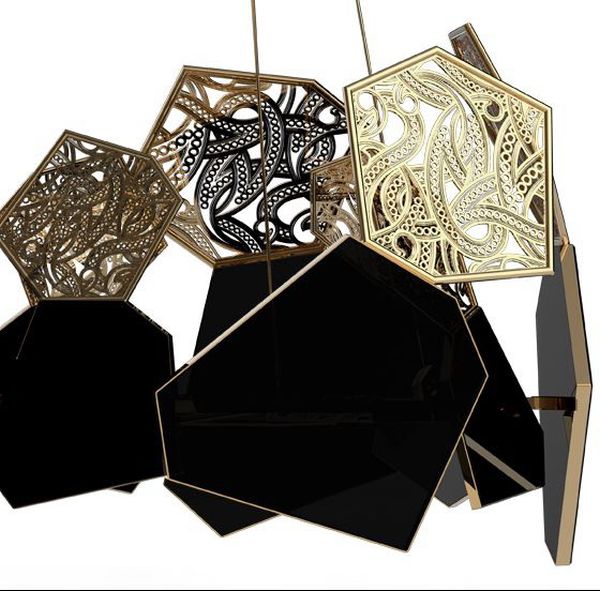 Very rarely, the degree of over-the-top glitz can be used as an enticing quality of a design. The 'Hypnotic' chandelier of the spectacular Koket collection is one such exclusive specimen, and it does enthrall us with its exquisiteness as well as pompousness. Contrived by New York-based interior designer Janet Morais, the chandelier comprises of an assorted group of irregular hexagons; some crafted from polished brass and the other others composed of grey glass.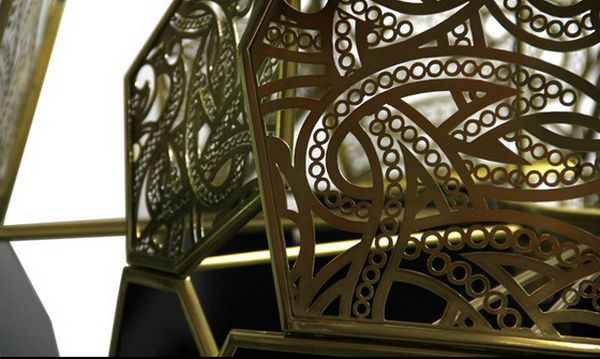 The hexagonal brass components are defined by some fascinating embellishments in the form of curving golden bands with intricate patterns. On the other hand, the glass surfaces (at a relatively lower height) are kept smooth and sober. This contrast in the design of the elaborately gilded brass elements and the austerely sharp glass elements creates a wondrous play of light and shadow that adds to the hypnotic essence of the chandelier.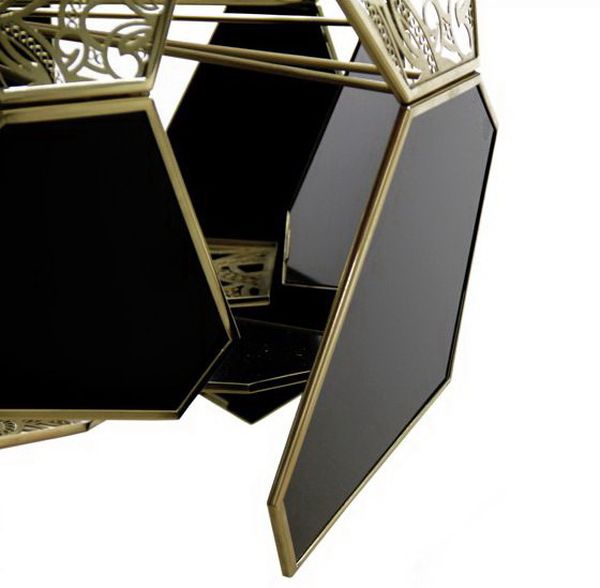 We did mention that the Hypnotic belongs to the line of Koket. This high-end collection also includes other furniture items including tables, cupboards, chairs and mirrors, all founded by the same designer. And as for the chandelier, it comes in dimensions of 80 cm (dia) and 53 cm (height). The pricing is set at £2,352 (around $3,720).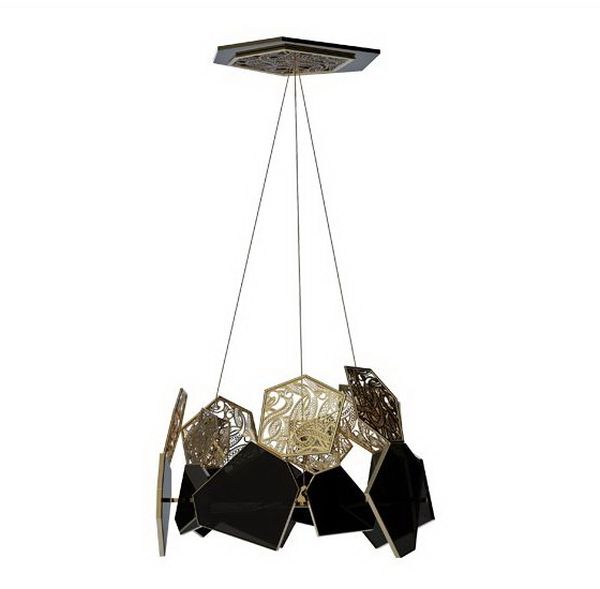 Via: ByKoket