Creative designer Hyun Gon Kim of Toy manufacturer company Cretoy has built an easy-to-install and space-saving expandable Accordion playhouse. As the name suggests its design is inspired from the traditional musical instrument Accordion. This colorful handmade playhouse features a delightful folding technique for keeping it out of the way or expanding into different shapes according to requirements.
This foldable playhouse is made of PET non-woven felt textile and PP board. The little kids will love to assemble it on their own into desired forms for playful experience or fold it when not in use. The peaked roof and the circular doors give an alluring option to the little ones to enter inside and use their imagination to the utmost for learning the traditions of a home. There are removable modules for the doors that attach to the both sides of the Accordion playhouse easily.
This expandable playhouse can be stretched like a tunnel for creating a spacious playing area for kids. Inside, there are funny characters drawn on the walls. It provides a playful and bright environment for the kids as it is equipped with quality lighting. This playhouse design has won the IDEA 2014 Gold Award. Currently, the Accordion Playhouse is seeking funds at Kickstarter, so if you want a similar playhouse, then back the project for a minimum of $99 that will be delivered in June 2017.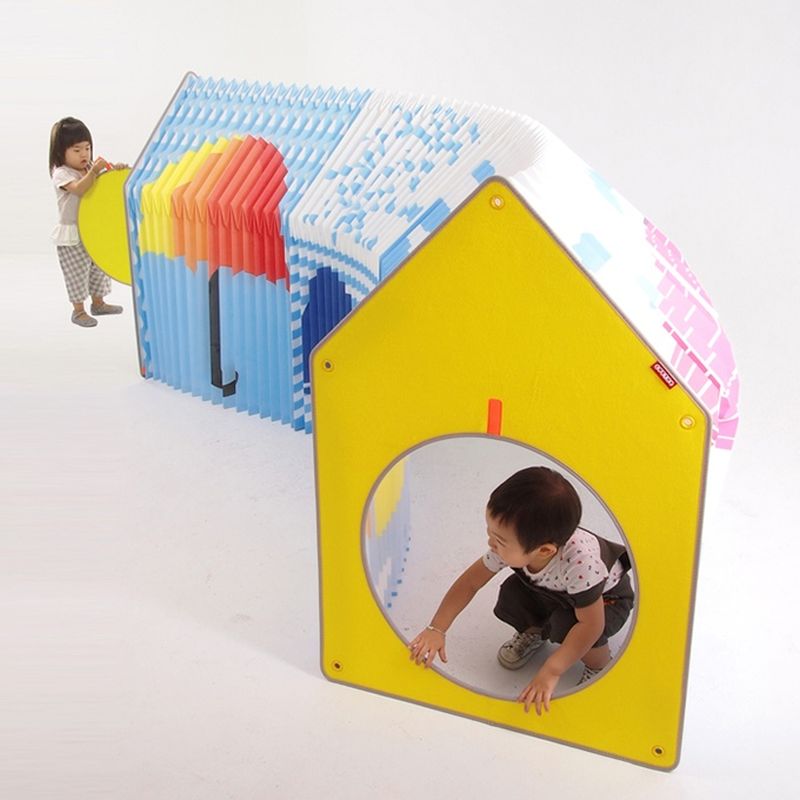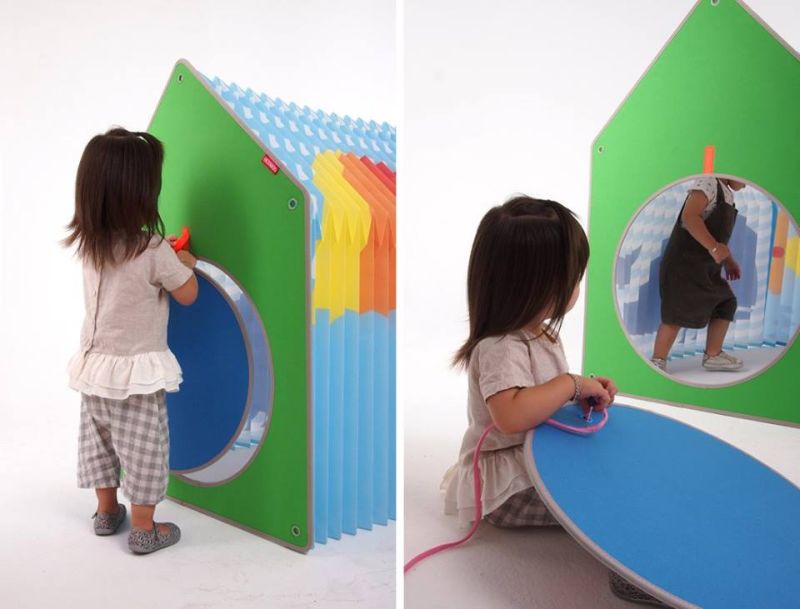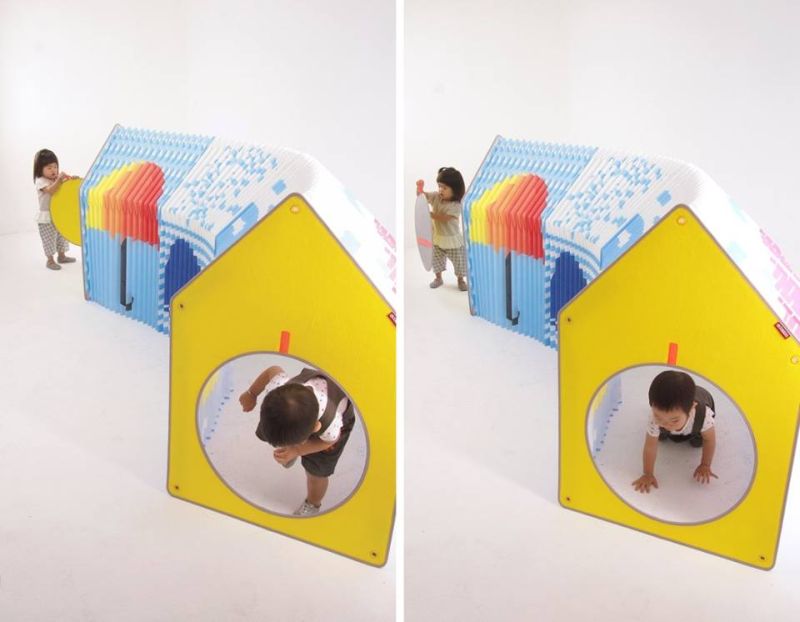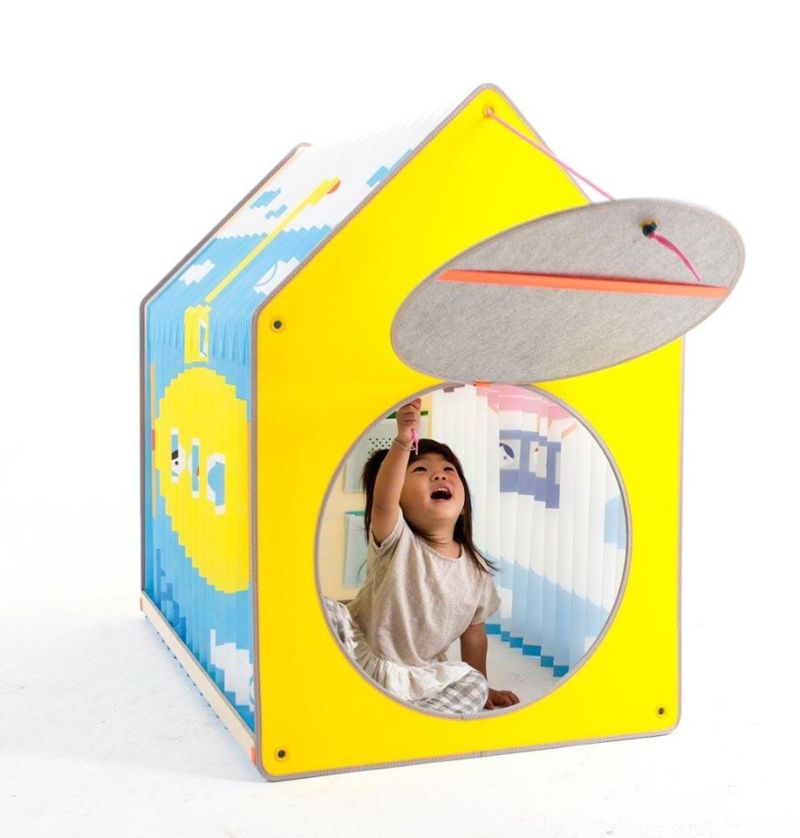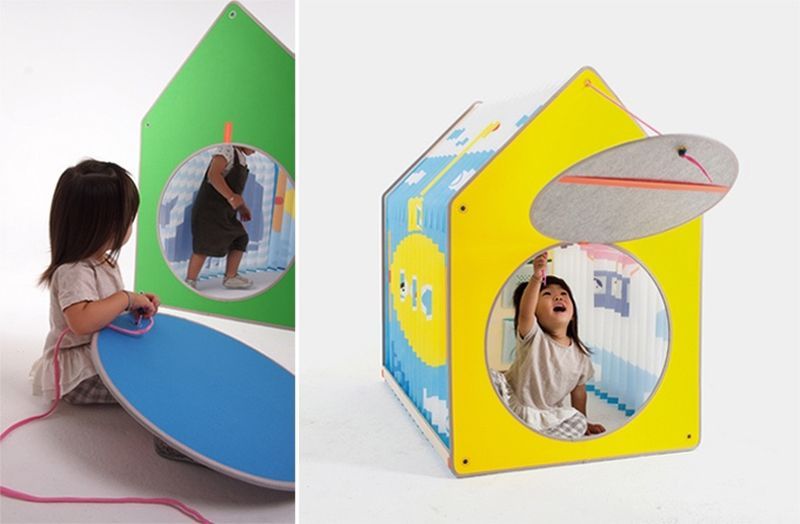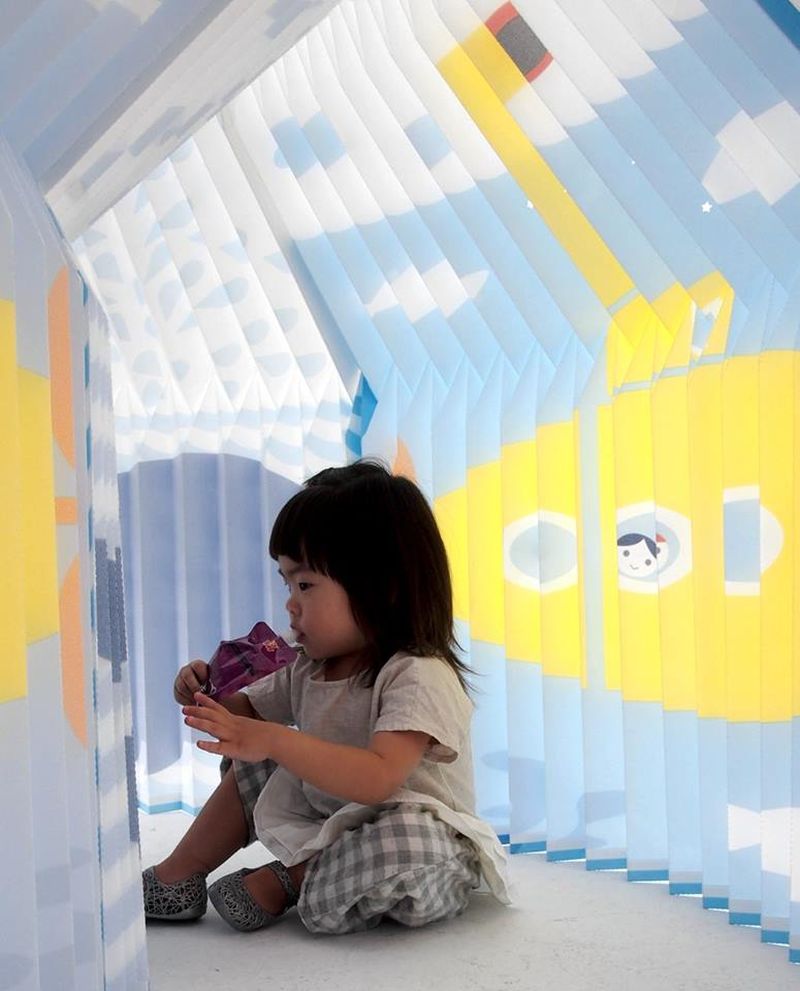 Via: YankoDesign