Edinburgh-based commercial artist Helen Stephenson for her latest work has very beautifully upcycled old bathtubs into outdoor seats. The project dubbed as, I am not a bath, is a collection of weatherproof outdoor seats made from leftover items and products.
The designer, who was commissioned to design weatherproof outdoor seats for a music festival with a limited budget, has cleverly used all old and dumped items to create amazing outdoor seats.
The seats that are supporting complicated mosaic patterns and sparkling mirror tiles are made from chrome tubular frames from office chairs and seat cushions upholstered in discarded umbrella fabric. Ideal for both indoor and outdoor use, everything used to make the outdoor seats are either leftover or dumped.
Also Read: 200+ Best Chair Design Ideas for Home
Inspired by the strong patterns found in Indian culture, the tiles and mirrors on the tub give it a luxuriant edge. According to Stephenson, the hardest part was to ensure that there are no sharp edges on the corners.
Durable in nature, the eye-catching outdoor seats can be customized according to personal preference and logo. Currently, there is no update on the price, but one can contact Helen on her website for the same.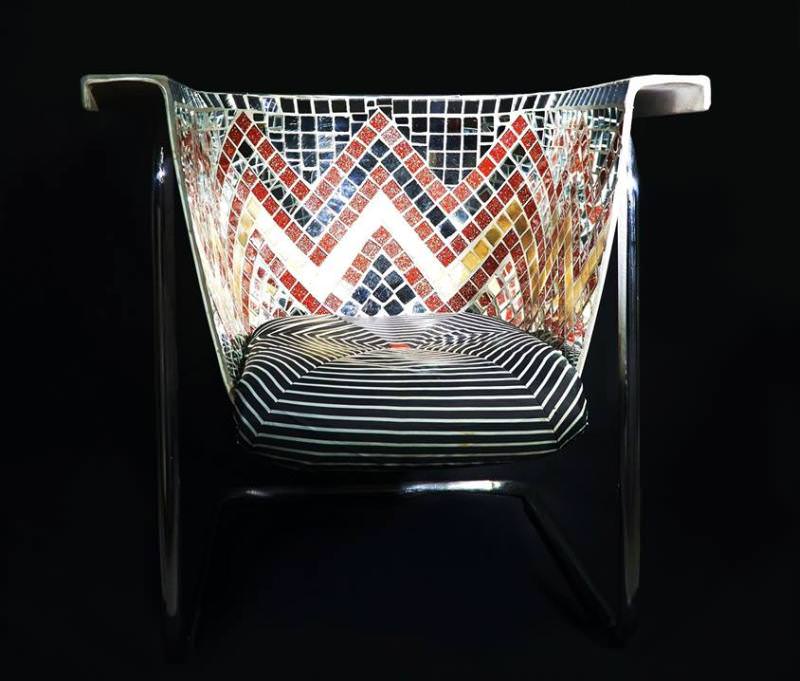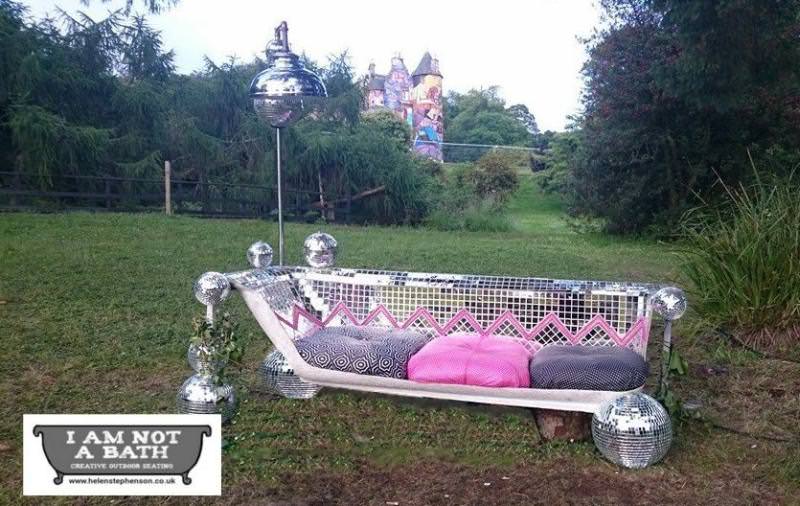 Via: RecyclArt