This rustic, quarantine cabin prototype named 'Voxel' is built using locally sourced wood. Located within the natural park of Collserola in Barcelona, this environmentally-friendly cabin is constructed by a team comprising students, professionals and experts from the Master in Advanced Ecological Buildings and Biocities (MAEBB) of the Institute of Advanced Architecture of Catalonia (IAAC).
This one-person cabin is designed for self-confinement meant only for the currently ongoing COVID-19 pandemic. The Voxel cabin is crafted from cross-laminated timber (CLT) made of Aleppo pine prepared on-site at Valldaura Labs. Being focused on eco-friendliness, the panels are held together with lap joints and wooden dowels. The timber used was harvested locally within a kilometer of the site.
The structure is also wrapped in a layer of cork insulation and outfitted with rainscreen panels made of waste material generated during the CLT production process. The burnt wooden façade is one of the most vital exterior design elements of the building. Furthermore, the roof of the cabin features a series of garden boxes that also direct rainwater into a collection tank.
Also Read: Bivvi A-Frame Prefab Cabins are Usable as Trailer or Stationary Tiny House
The interior of the Voxel cabin follows a spiral form. It is clean, adaptable, and includes the comforts of a house in a structured manner. Inside, the furniture elements are of fixed as well as reconfigurable nature, allowing user to reconfigure the space according to needs. The reconfiguration of elements is done by using dowels to connect various wood panels to add or reduce the size of elements to be used as seating, table or storage.
The Voxel is designed to be a self-contained cabin that was built in just 5 months, with the participation of 17 students and 5 volunteers from 15 countries. The project promotes green building using structural cross-laminated timber.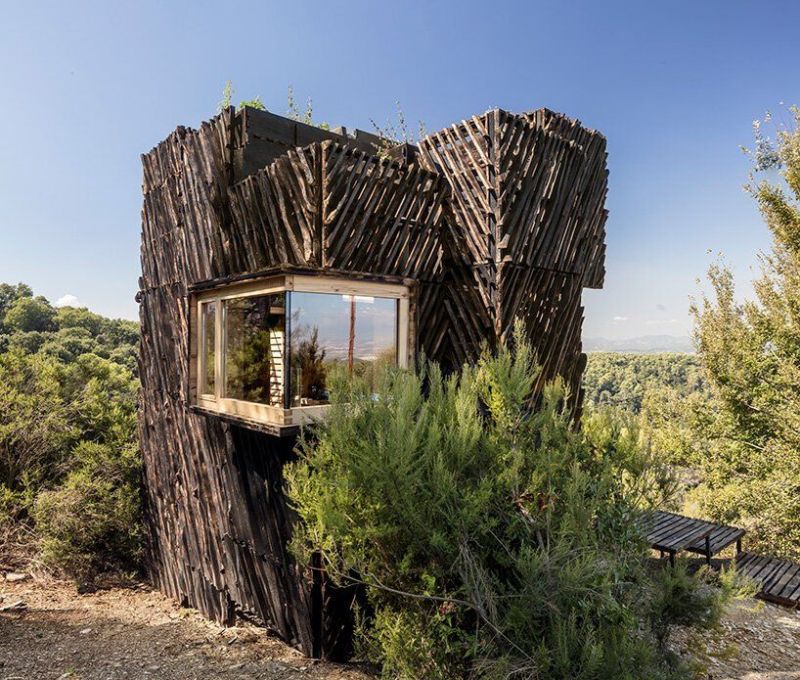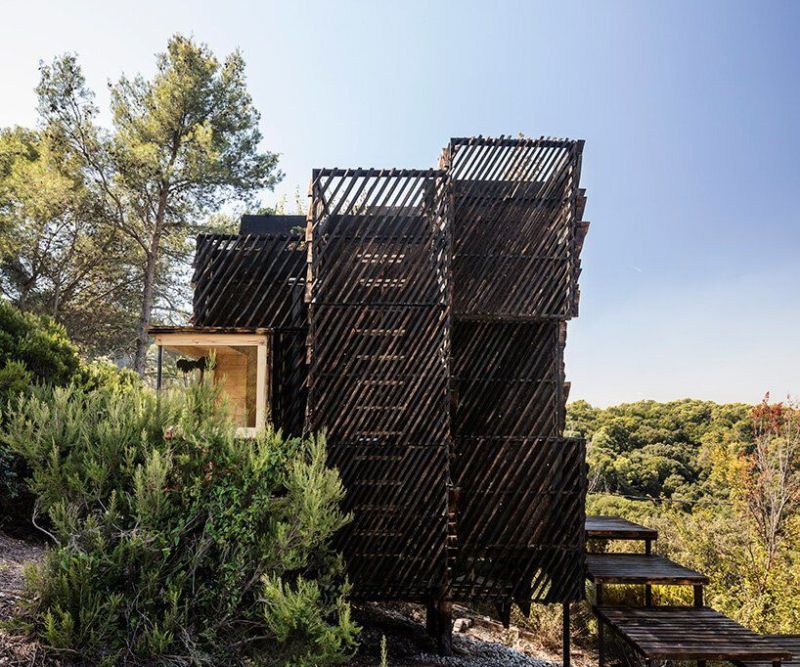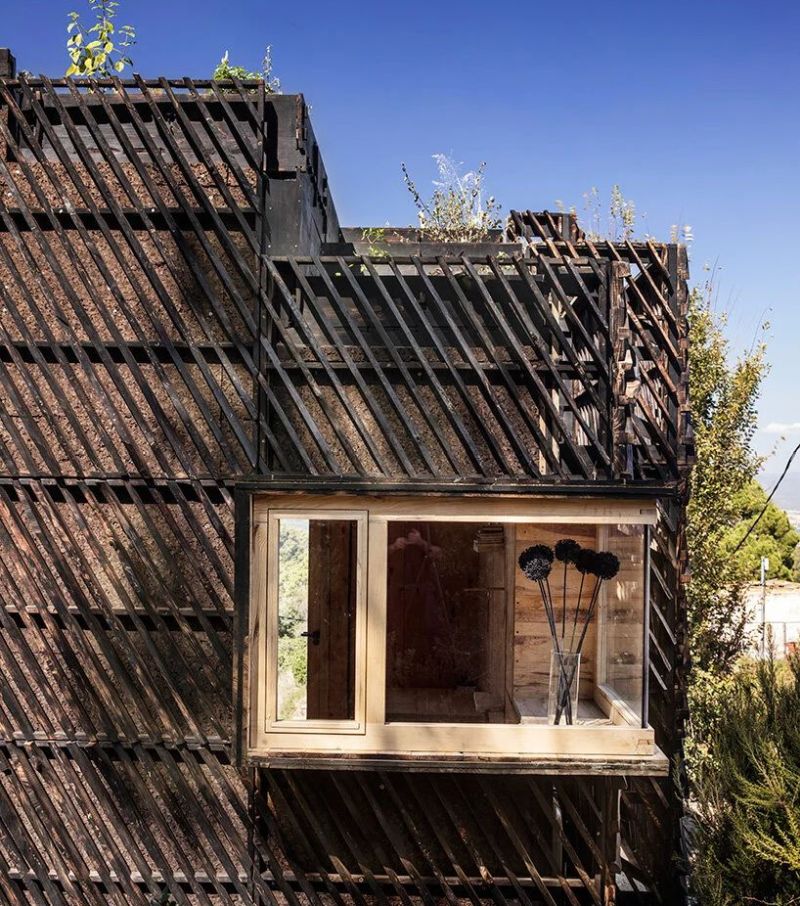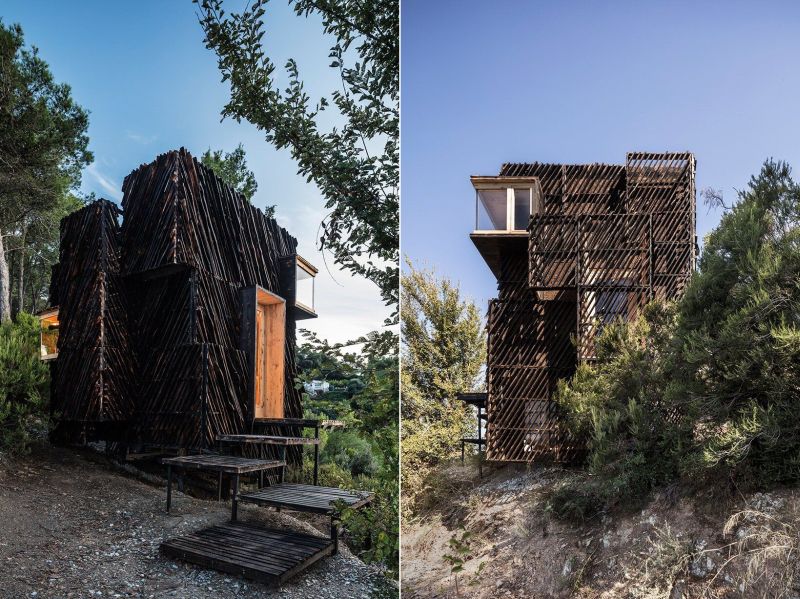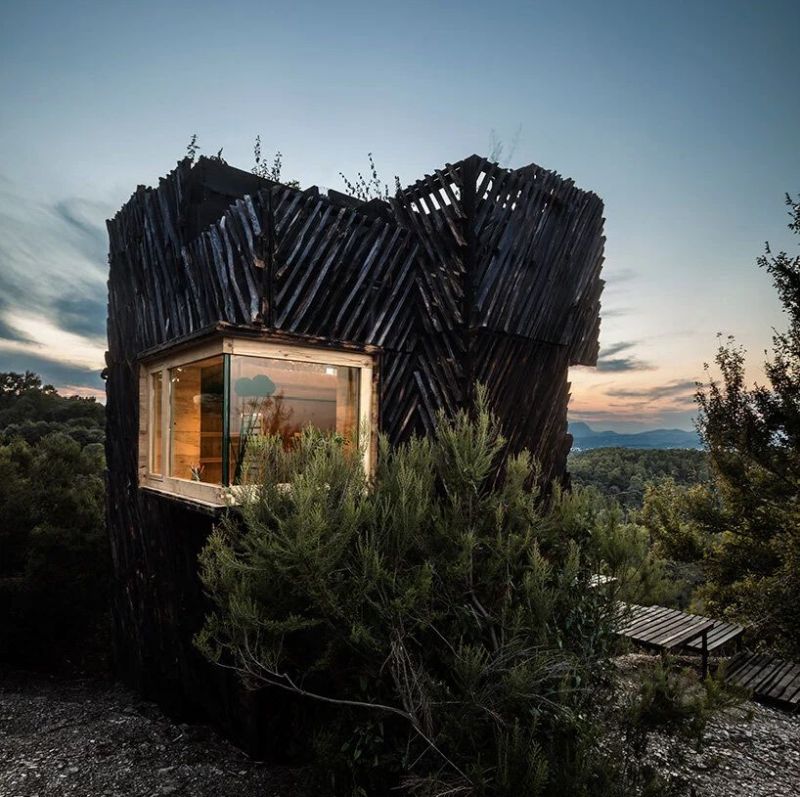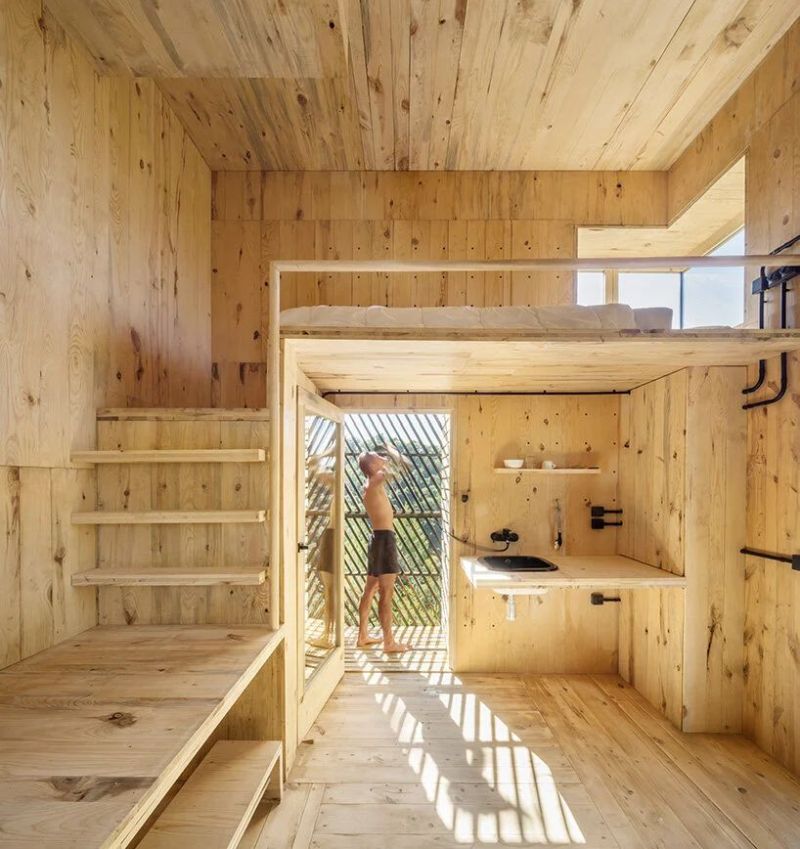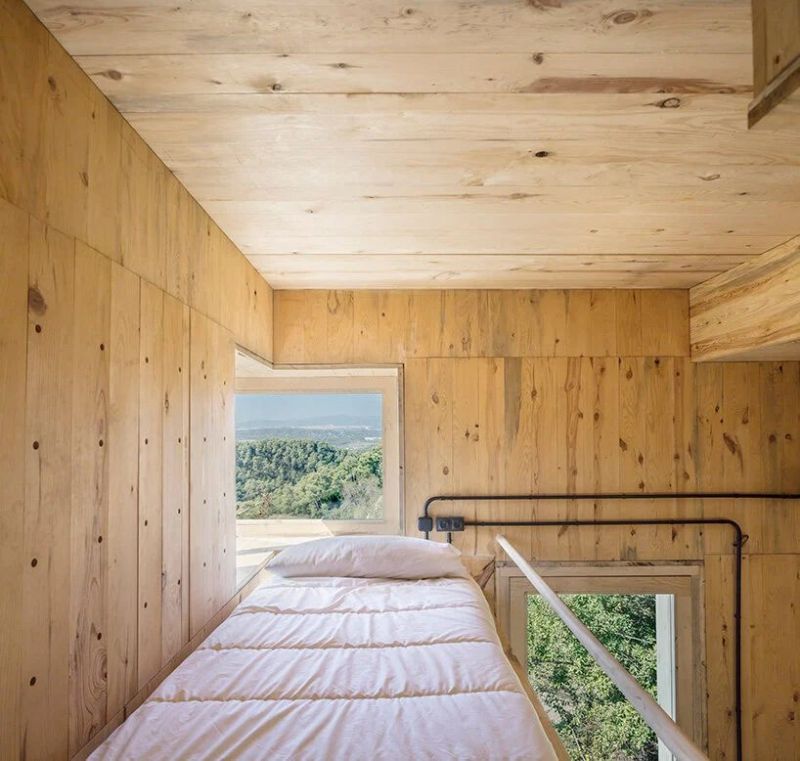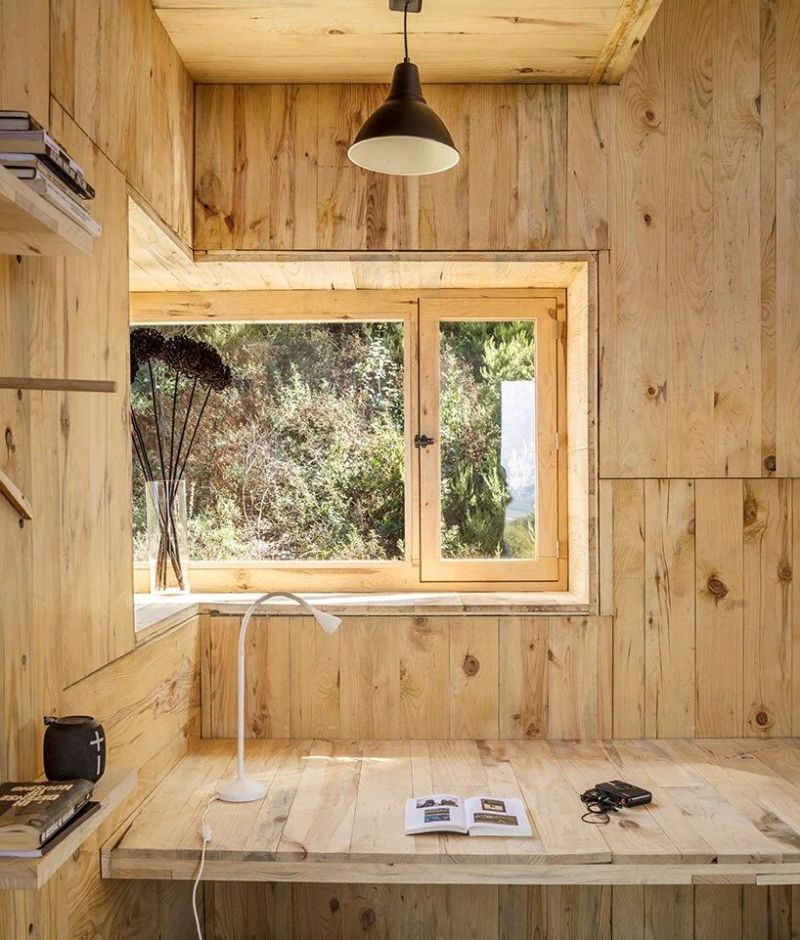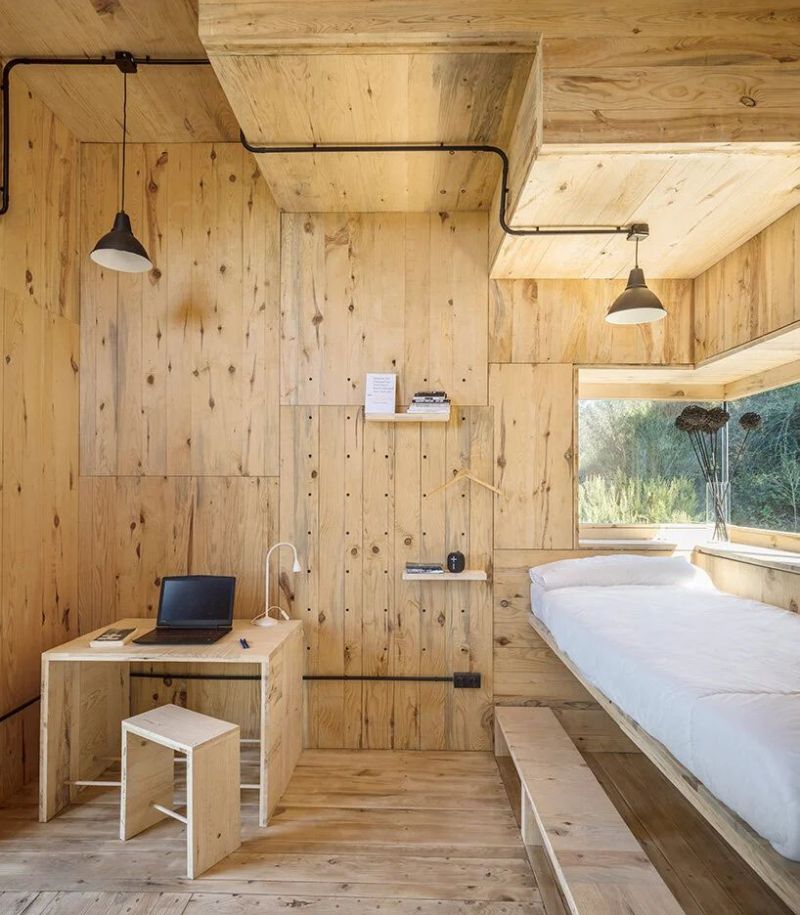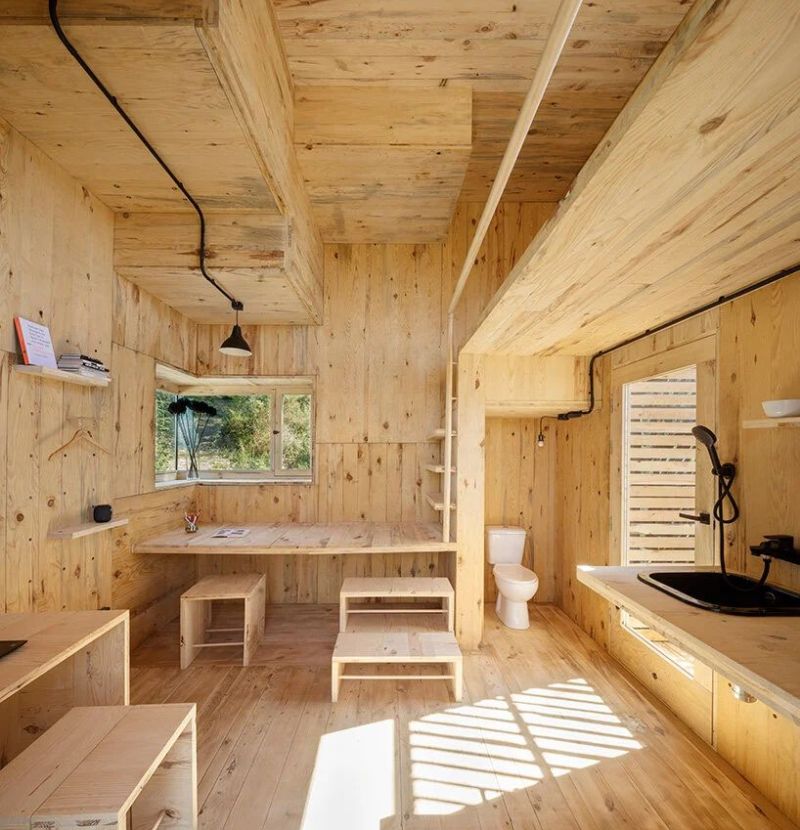 Via: designboom/Archdaily