Located in the village of Jukkasjarvi in Sweden, the iconic Icehotel has been launched this year with 20 new themed suites. The latest design of the ice-covered hotel includes a frozen art gallery and an ice staircase feature in its first permanent lodgings.
The latest interiors of the Icehotel are hand-sculpted by 40 artists, designers, and architects, including Norwegian-Italian Luca Roncoroni, and Swedish duo Tjåsa Gusfors and Patrick Dallard. But the highlighting feature of this hotel is its "Dreamscape" room by British architects Alex Haw and Aditya Bhatt from Atmos Studio in London. This dream room boasts a winding ice staircase that leads all the way up to a frozen bed.
This seasonal hotel has been erected each winter since 1989. Made from ice taken from the Torne River, the latest frozen water structure opens every year with new themes. Now the latest structure can stay for 365 days without melting. In summer months, solar-powered cooling technology will be used to prevent it from melting. Earlier, the guests had to leave during spring time. But now all thanks to advanced cooling technology the seasonal Icehotel can easily stay year-round.
Besides all that, this iconic hotel includes both cold and warm rooms as well as a dining room, communal changing rooms, cocktail bar, toilets, and saunas. Plus, the hotel has a champagne Icebar and a frozen art gallery. Hence, it's a perfect destination for people looking forward to enjoy an adventurous vacation. Find out more information on the hotel's official website.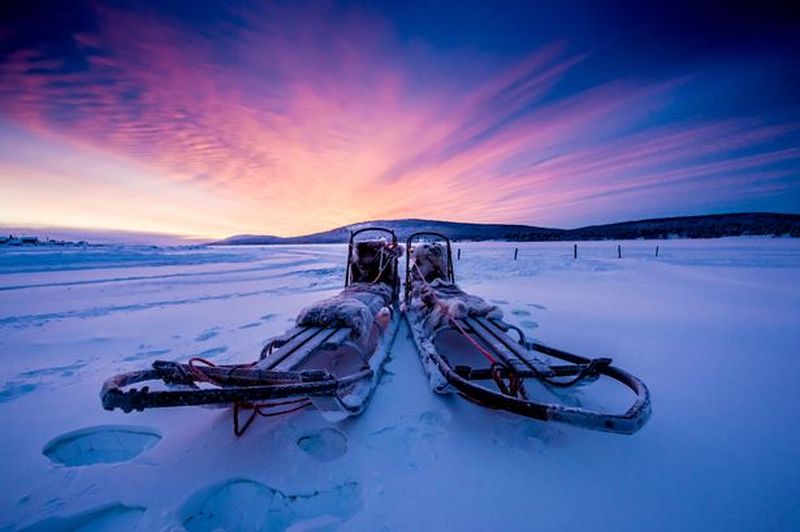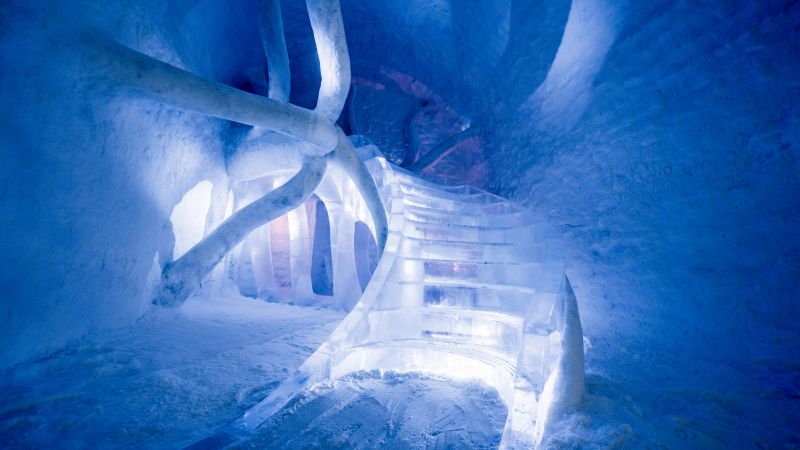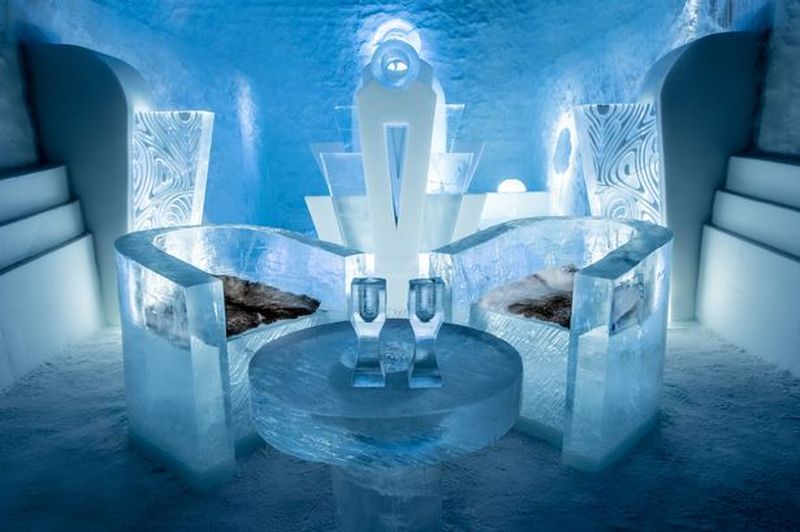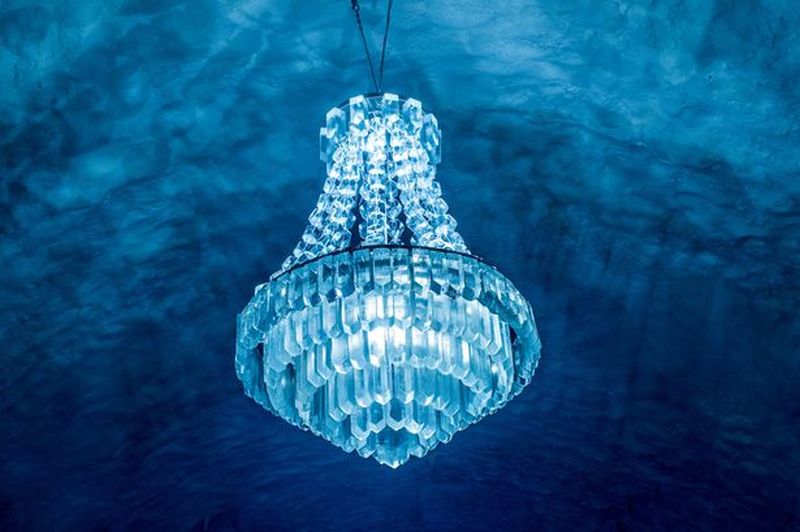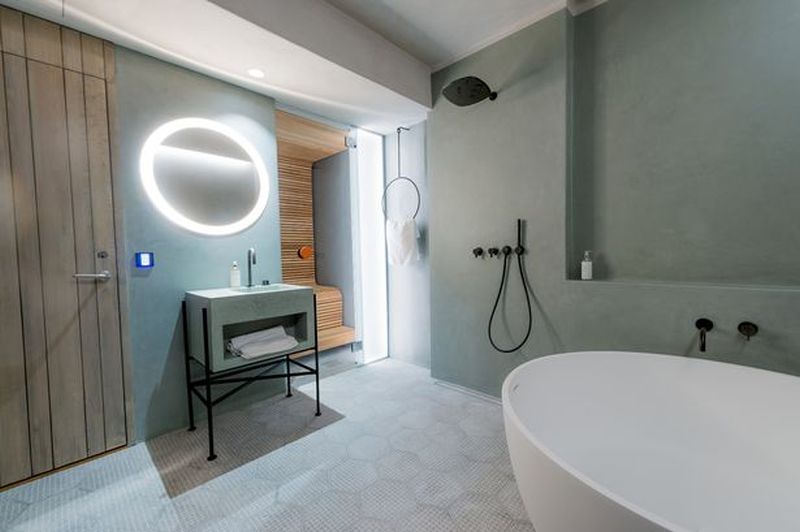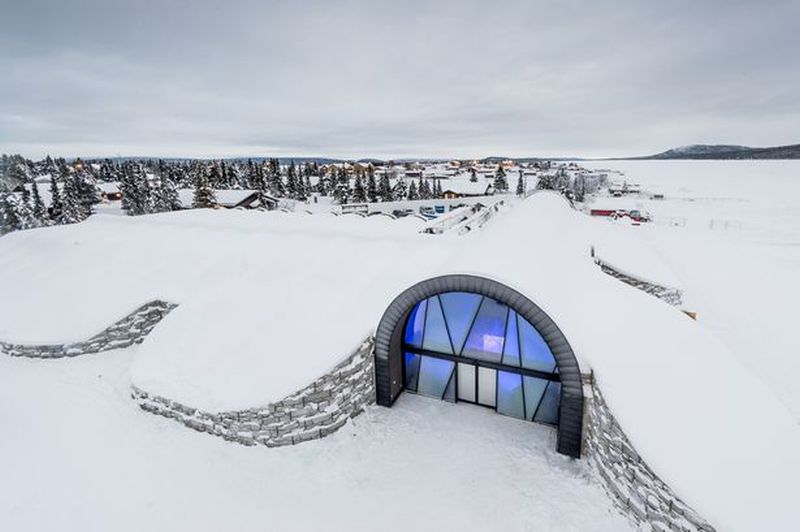 Via: Mirror