German artist Igor Loskutow (who was born in Estonia) is a master craftsman when we talk about the rare skill of using a chainsaw to craft sculptures. Using a chainsaw to create the edges, contours, and depth of the sculpture is Igor's forte, and he is a part of a team of like-minded craftsmen who design stunning art pieces. He has been into this niche art form for over 15 years now, and it comes as no surprise that he is unmatchable. Igor's latest creation is a jaw-dropping dragon bench which is fit for Game of Thrones.
These days Igor is making a living in Bad Dürrheim, and he has won a lot of carving competitions and contests. Coming on to this incredible wooden bench, the artist has managed to induce flowing lines to the whole design with attention to detail that is undeniably amazing. To achieve the details of every structure, he uses heavy-duty tools of various configurations.
The mythical animal's long body forms the seating area with the tail curling around the structure. The wings are intricately carved, giving a sense of realism to the whole design. Igor has also designed a similar bench, but with two different wooden materials.
Without a doubt, the dragon bench is a drool-worthy creation fit for any patio or garden area. Just imagine the kind of zing it will add to your backyard.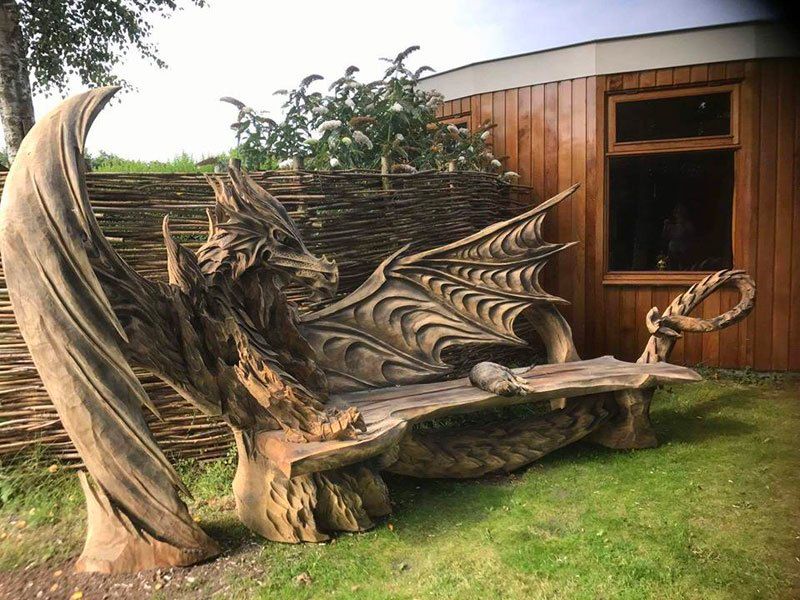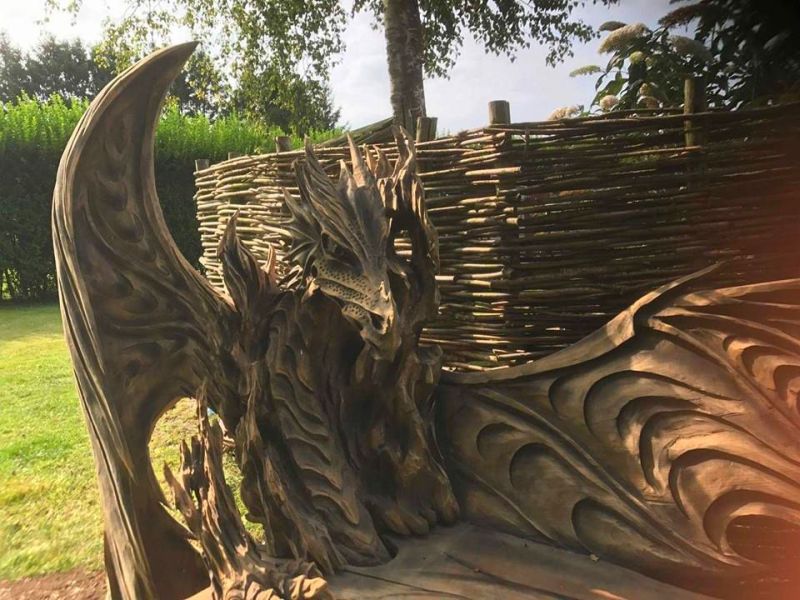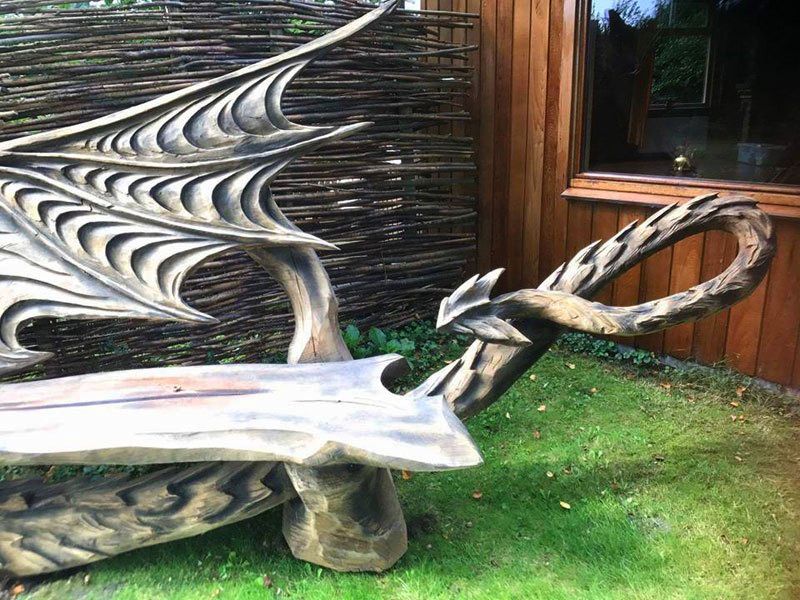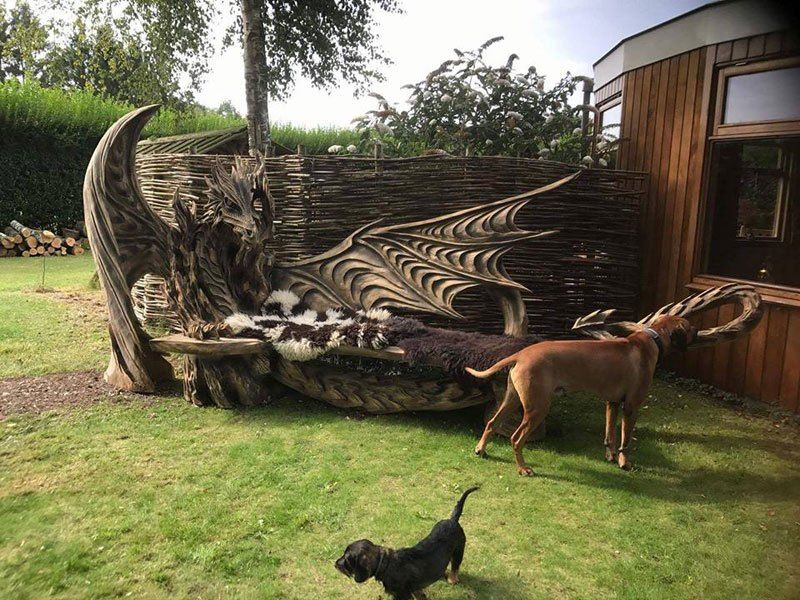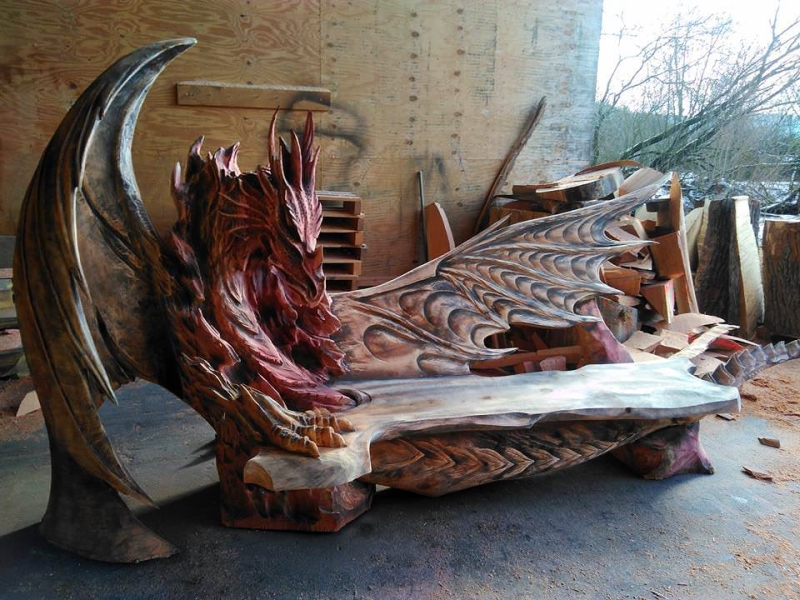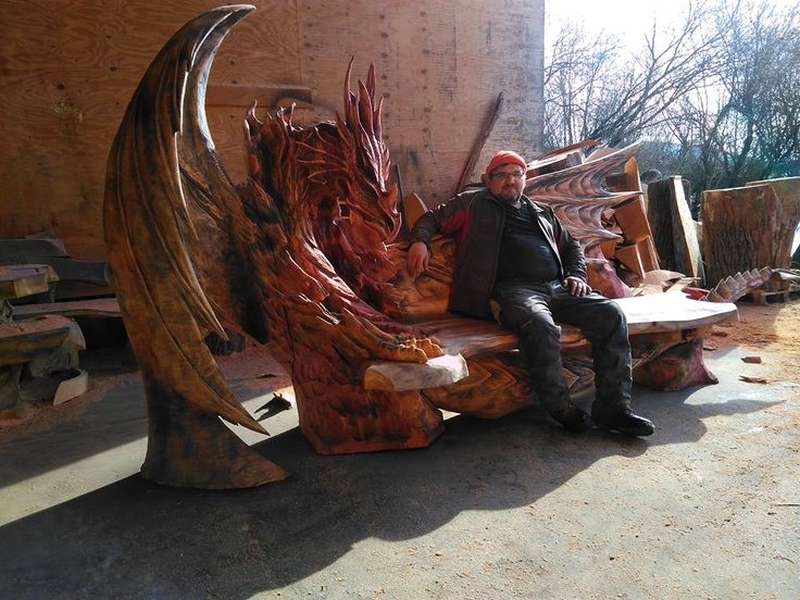 Credit: TwistedSifter