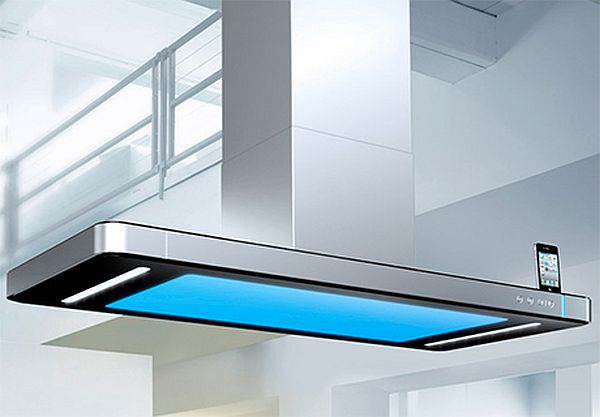 Manufacturers from around the world have shown us numerous technologically advanced and feature-rich kitchen range hoods but ones with multimedia integration, which everyone in this musically obsessed world pine for, are lesser in count. In effort to balance this quotient, Gutmann has introduced a series of new range hoods named iHood which includes multimedia support, i.e., built-in iPod/iPhone dock.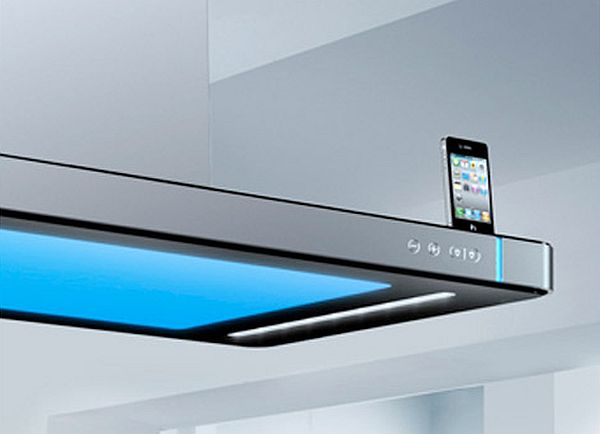 Gutmann has very wisely used the idle space available on the upper face of the range hood to place a dock for delivering sweet music while cooking. The hood uses high-quality materials like aluminum and glass in order to give it a perfect aesthetics appeal. Two ambient LED light stripes on both ends of the lower face and small circular control buttons embossed right underneath the dock complement the overall design of the hood.
Although the hood looks perfect in all aspects; the only question that keeps taking high tides in my mind is that won't the dock or iPod/iPhone catch moisture while cooking? If the answer is no, then it's definitely something that you should go without pondering much.
Apart from this, Gutmann has announced two other range hoods named Silla and Rayo that will be available for purchase from January 2013 for €2300 (approx $3027) and €1400 (approx. $1842), respectively.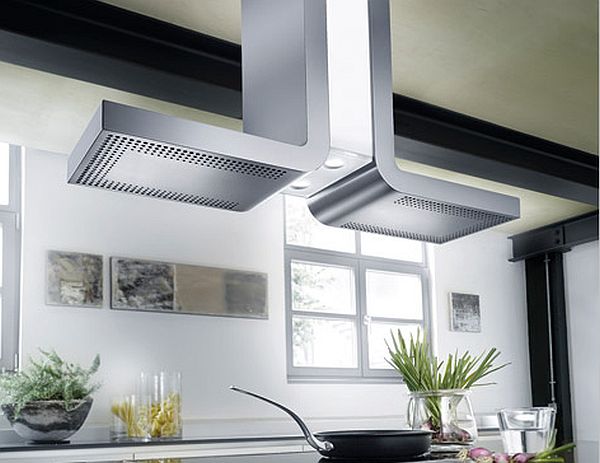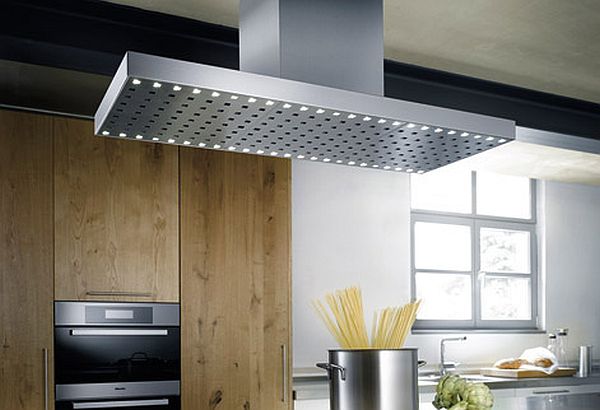 Via:  Gutmann