The modern day inventions were fabricated with the aim to keep everyone connected, but this is also true that every technology comes with its own cons. And same way, the more social media kept us connected, the more it disconnected us from the real world and people around us.
To stop the excessive use of smartphones and electronic gadgets around dining table, IKEA Taiwan has come up with an innovative phone-less table that forces diners to focus on their meal, rather than posting about it on social platforms. The company has premeditated an agile dining table that is designed to use customer's phone as a part of the heating element to cook their food and serve it hot.
Designed as a special hot pot table, the hot plate works only when there are enough phones under the pot. Connecting family, friends and colleagues over a good food, the absence of technology not only offers everyone a chance to reconnect, but also brings back the traditional way of eating in modern living.
IKEA Taiwan phone-less table, powered by phones, helps the future generation to learn about fun of eating together. Meanwhile, the system also teaches them that technology is designed to keep us connected, not disengaged with the real world.
Check the video posted below to truly understand how the phone-less table helps people to reconnect with their family, friends and colleagues over dining table. In addition, do try this at home and give a miss to your gadgets while enjoying dinner with family.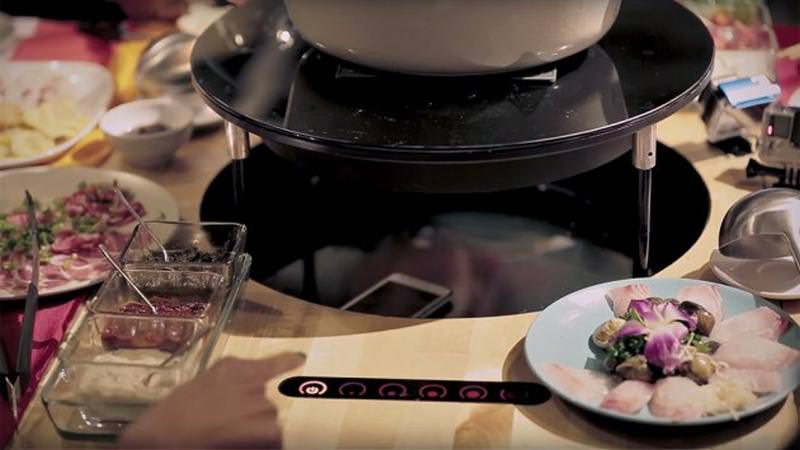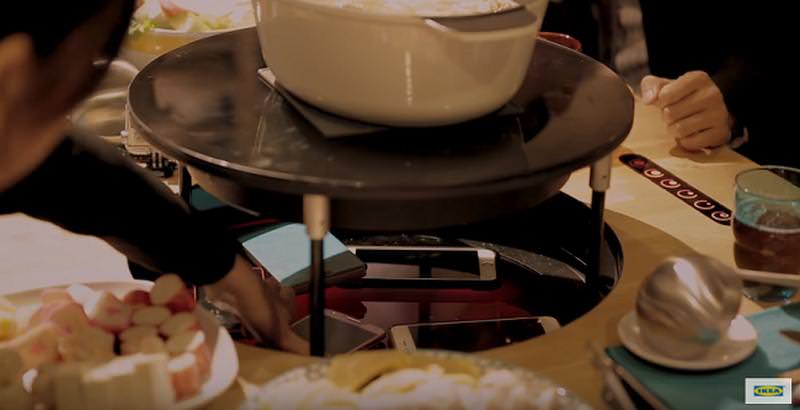 Via: MikeShouts