IKEA is coming up with is latest dining innovation in London next week. Swedish purveyor of flat-pack furniture now wants their customers to cook their own meals at the new pop-up DIY restaurant in Shoreditch, London. Dubbed 'Dining Club,' IKEA's new experimental restaurant will open just for two weeks in mid-September, starting from September 10 through September 25.
To celebrate the joy of cooking together, the new restaurant will be welcoming foodies, kitchen-novices and fine-diners to prepare desired recipes under the supervision of an IKEA head chef. At this innovative eatery, people will be allowed to host their own dinner parties for up to 20 friends. The best part is – it's completely free of charge.
Patrons will be able to select their own menu from a range of modern sharing dishes, including Scandinavian classics and Swedish meatballs. Moreover, they can also name the restaurant after them during their session. Once your meal is ready, you can share it with the diners present at the restaurant.
The potential DIY chefs can book online now to host their brunch, lunch or dinner at the Dining Club. However if you only enjoy eating in a restaurant than cooking, then there will also be an IKEA Cafe on the site, which will open between 10am and 10pm. After finishing your meal, you can even check out a variety of home goods at the IKEA shop next door.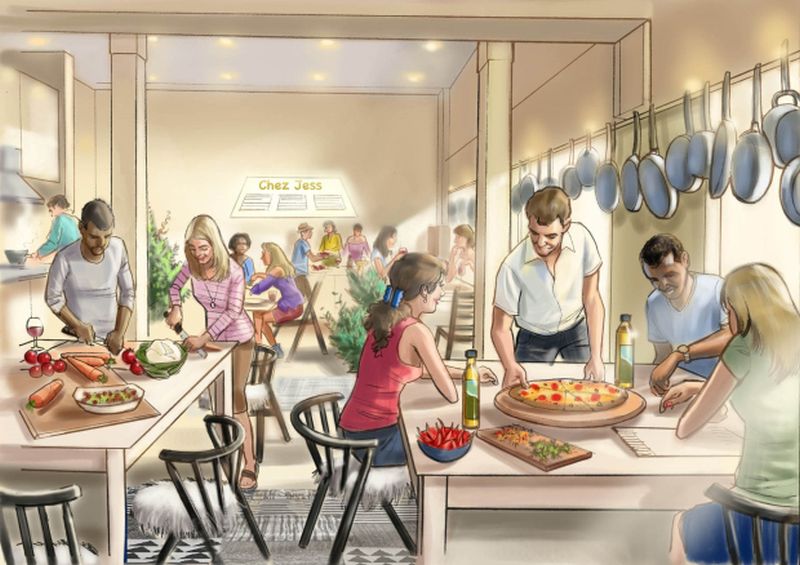 Via: Fortune