Take a look at the latest space-saving Sunnersta mini-kitchen by Ikea. Featured in the Swedish furniture retailer's latest catalog, this small kitchen is designed for people living in small living spaces. The small kitchen set up includes a removable cooktop, a sink, as well as a matching bar cart with three shelving units for extra storage.
The bar cart is meant to be attached to the mini-kitchen for creating illusion of one unit. Moreover, beneath the countertop you can find enough space to fit in a mini fridge. Basically, this system accommodates a large kitchen into a small unit.
Unlike conventional stone-and-ceramic kitchens, this simple kitchen is easy to install and has changeable elements that can be customized to suit your space. According to the designer Henrik Preutz, this kitchen unit has been designed to add creative and playful appeal to cooking.
Although we've already seen such compact kitchen designs before in form of ChopChop and Gali, but both these kitchens remained as concepts. However, people living in small apartments can actually get their hands on the Ikea's compact kitchen system. Priced at $112 (with an additional $29.99 for the cart), you can soon purchase the Sunnersta mini-kitchen set in-store and online from Ikea.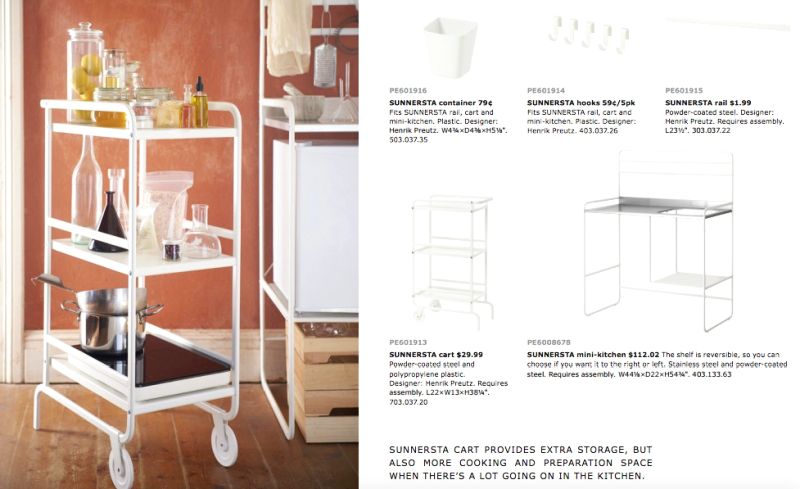 Via: 6sqft