With a belief that bringing Indian crafts and décor accessories to the international stage is all about going beyond the 'Made in India' tag, Gunjan Gupta, the founder of IKKIS has a vision of a different kind.
She gives common objects in the Indian tradition a makeover which is for the world to admire. The 21 objects deep-rooted in the Indian rituals form a part of her maiden collection signifying the name IKKIS (meaning twenty-one in Hindi).
Truly, the classical form of heritage craft like kullar (cutting-chai glass serving pot) or paraat (open utensil to knead dough) find expression as 21st-century design objects which evoke the essence of the rituals and way of living in the ancient Indian history.
Gunjan's collection evoked excitement at the Masion & Object in Paris earlier this year which shows the importance of Indian heritage craft which can be presented in the international market with a creative dimension added to it.
The IKKIS collection consists of kitchenware close to Indian tradition and most of them are even till date used in daily life. Here are the major ones which highlight the collection.
Kullar Glass
Traditionally used in north India as an earthen cup for serving chai, Kullar gets refreshing new design overhaul. Gunjan has infused it with copper on the inside and embellished with a terracotta exterior.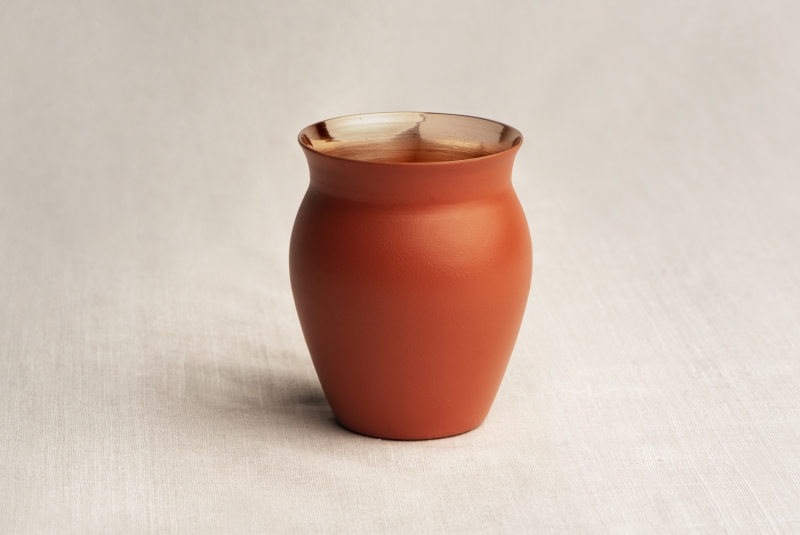 Thaali Platter
Thaali, the eating plate synonym to every home in India is presented in an eye-catchy look in brass material which looks inviting for a tummy full meal in traditional style.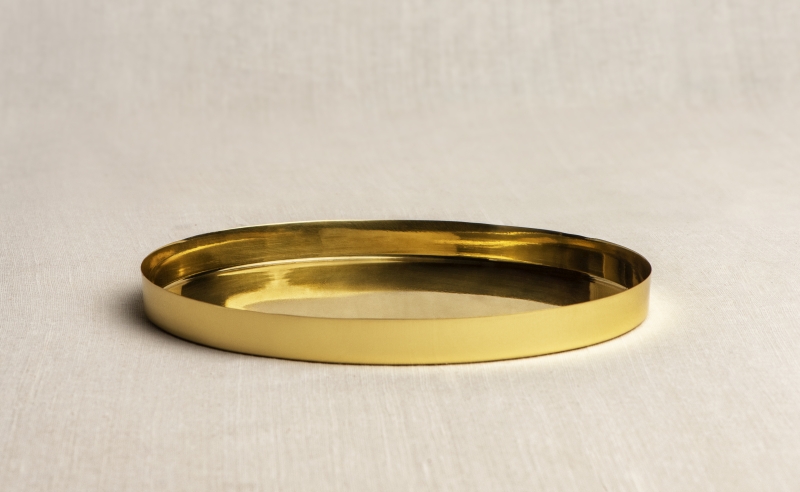 Paraat
Another traditional kitchen accessory which gets a subtle makeover by the designer is paraat. Used in almost every Indian household for kneading the dough, it makes to the IKKIS collection with natural sandstone and aluminum finish.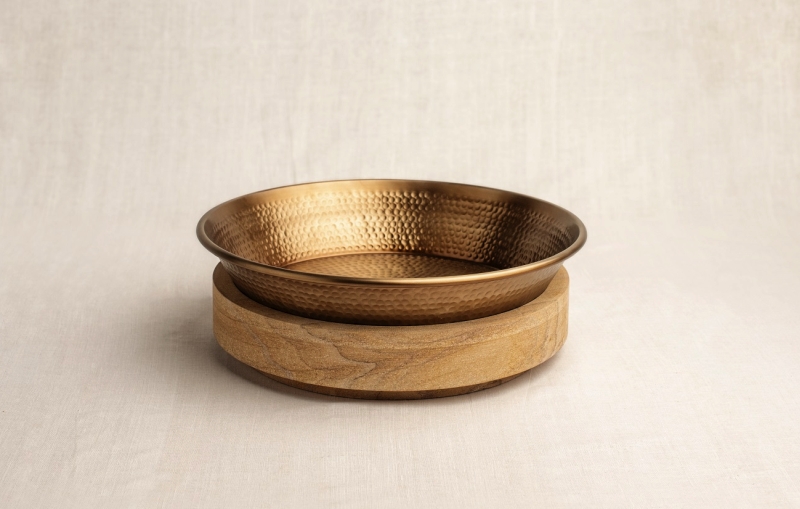 Lota Decanter
Reimagined to serve as a decanter in modern times, this is the Lota Decanter in the collection. Lota, which is originally a round water pot for storing water gets a drastic makeover with an elongated shape to function as a decanter.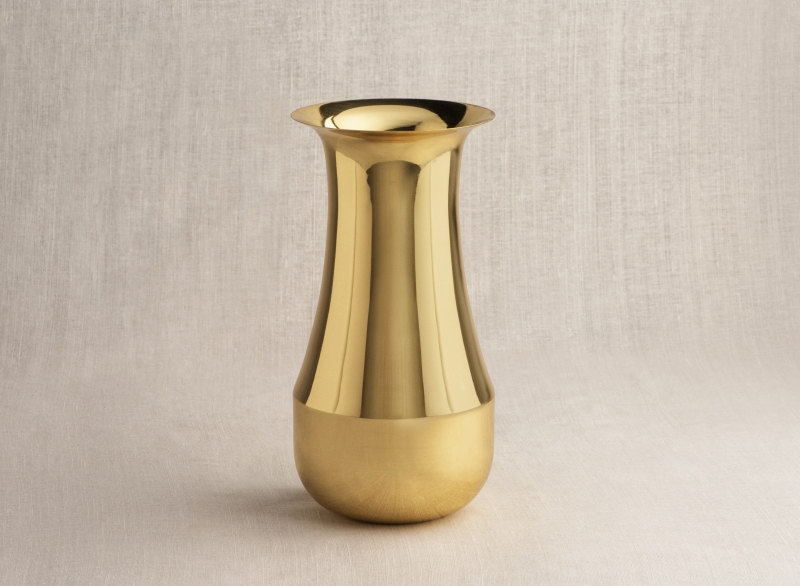 Patiala Balti
Traditionally a versatile bucket used for n number of tasks now gets draped in brass for a reimagined look. You would want to keep this Balti as a décor object rather than put it in your bathroom.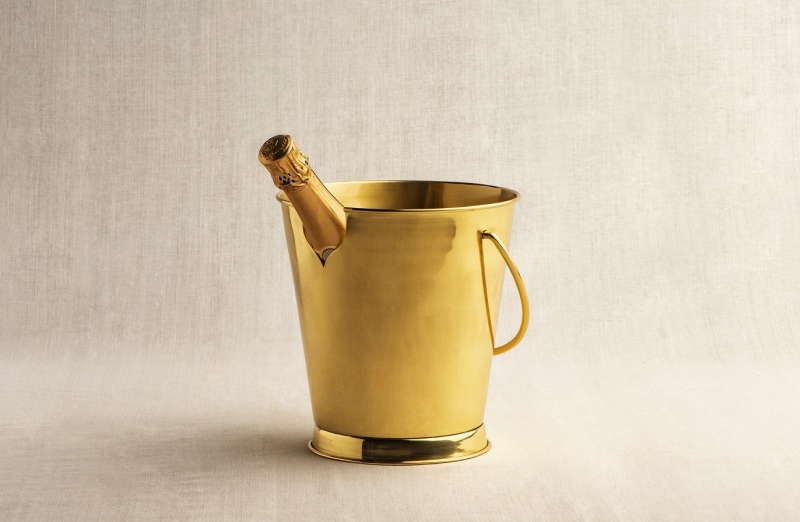 Chamcha Flatware
The collection has common cooking tools recreated in terracotta coated copper including the chamcha (big serving spoon).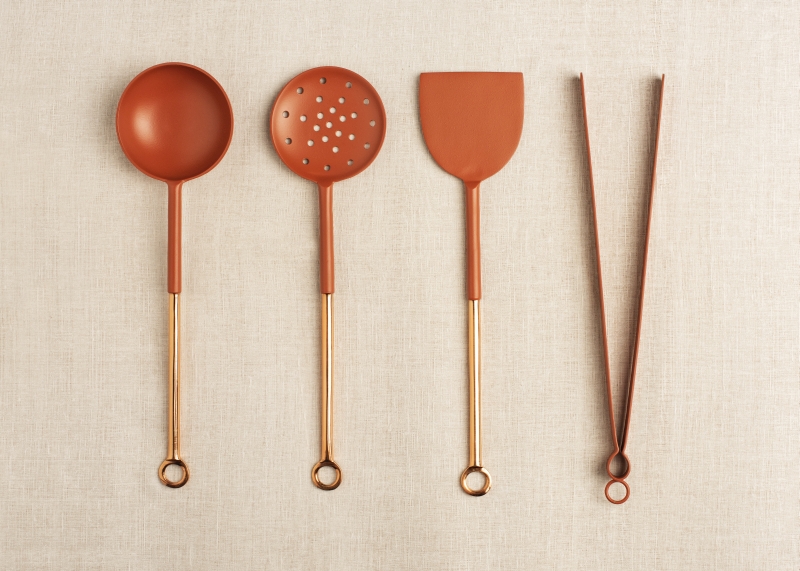 Chakla-Belan Platter
Used for making chapatis (flatbread) in virtually every Indian household, the reimagined Chakla-Belan Platter is one of the highlights of IKKIS collection made from marble and brass.