Italian studio Il Pezzo Mancante is known for its exclusive design collection including numbered series of furniture pieces. However, the exquisite 8 and 9 dining tables indeed stand out from rest of the collection because of their majestic designs. Both dining tables are designed beautifully with sense of authenticity and uniqueness.
The Il Pezzo 8 dining table is contemporary piece of furniture with a touch of traditional craftsmanship. Its tabletop is made from 3-inches thick solid walnut with reside edgy surface resting on curvaceous intertwined brass legs. The continuous flow edges of wooden slab are maintained in the forest of intertwined legs, making it a stunning centerpiece. Finally, it is finished using a natural oil to protect the wood as well as maintain its ingenuity.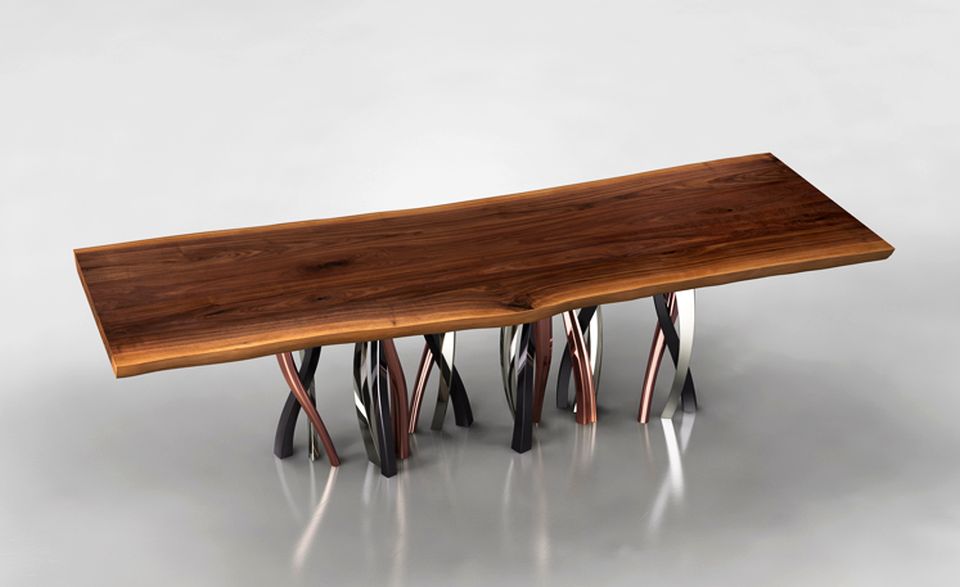 On the other hand, Il Pezzo 9 dining table comes with stylish finishing and luxurious elegance. It reflects 20th century city life lost in sparkly shine of party nights to find inviolable probity. The tabletop is highly polished black glass reflecting night, whereas the legs are finished in two contrasting metallic colors depicting shiny party nights. Further, a substance of solid American walnut in contrast with the shine of glass and metal, adds more to its timeless elegance. The solid wood is treated with natural oil to keep extraordinary natural grain of the wood.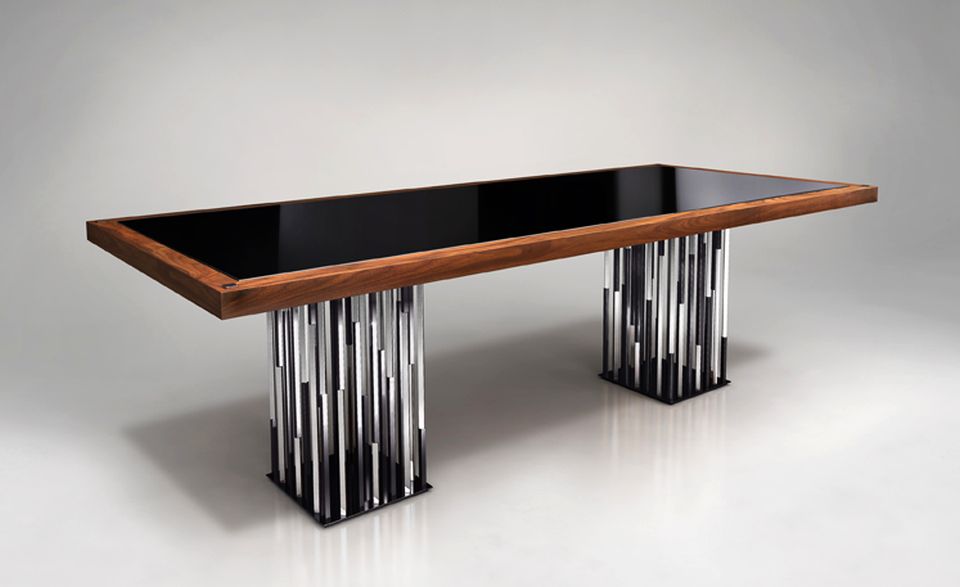 We're totally impressed by striking appearance of both these dining tables that are perfect for increasing charm of any mod interior. Both tables are available in customizable sizes and finishes, depending on the client's tastes. You can directly contact the designers through their official website to place an order.
As of now, have a closer look at the design these dining tables in images given below: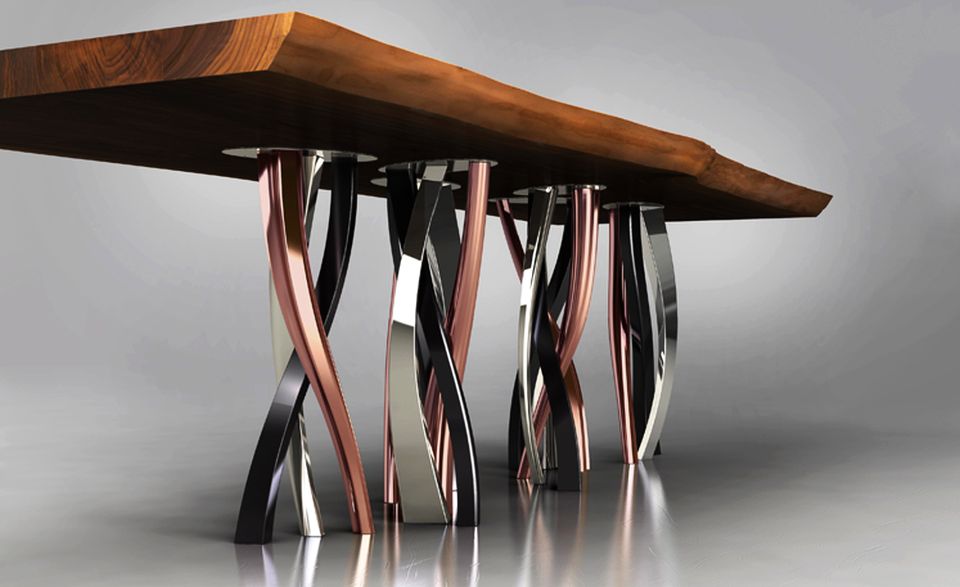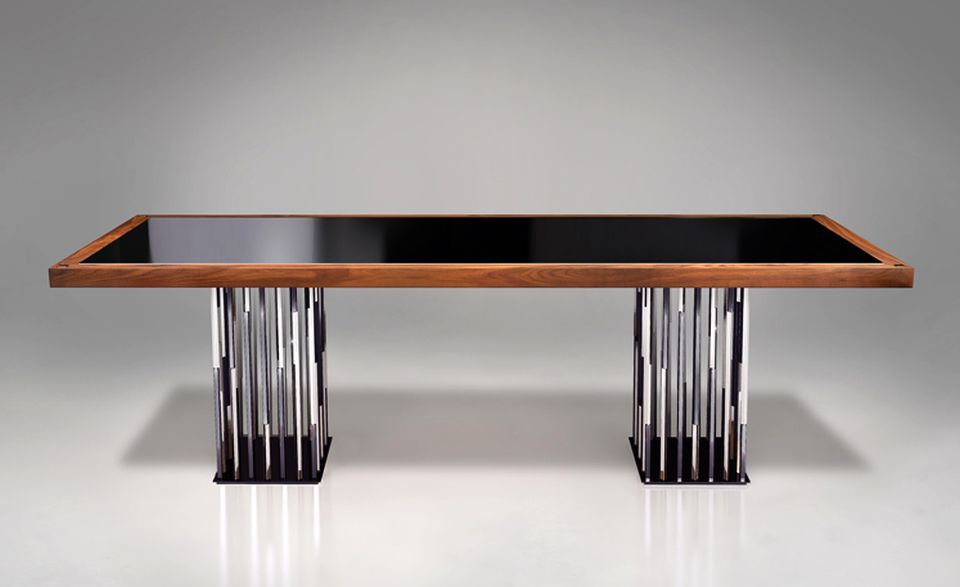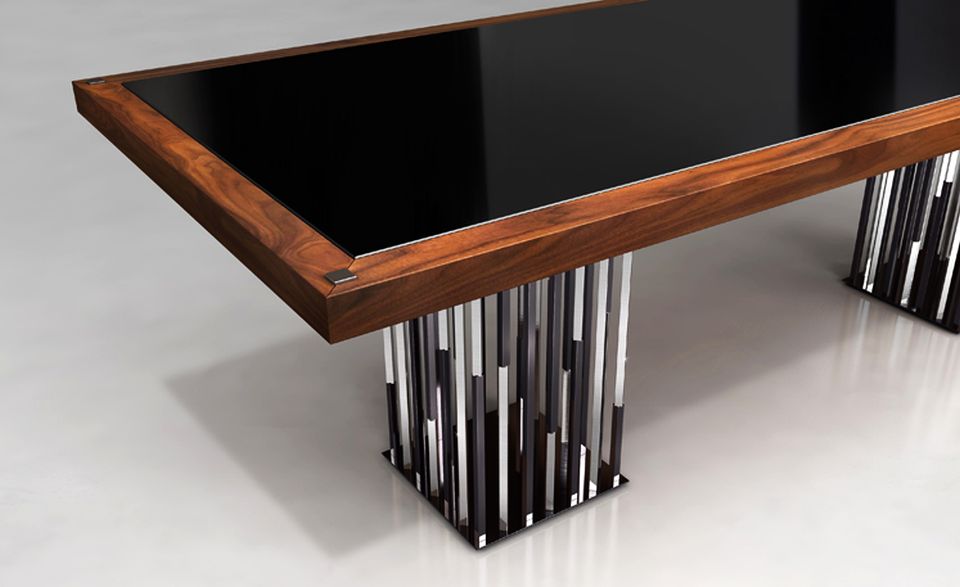 Source: IlPezzoMancante