HomeyCreatures is selling this beautiful ceramic dragon oil lamp for adding Medieval fantasy feel to your home decor. The dragon-shaped lamp is sculpted in ceramic with beautiful and interesting hand finished detail. Made of fireclay, the dragon sculpture is further colored with metal oxides and fired at 1,050-degree-Celcius in an electric kiln.
It has a hollow belly where torch oil can be placed. By adjusting the thickness of the wick, the user can make the flame look bigger or smaller, depending on the surroundings. When ignited, the lamp looks like a fire breathing baby dragon, illuminating your living space with ancient charm.
It weighs 3.3 pounds, and measures 9.8-inch high, 3.9-inch wide and 11.8-inch long from chin to end of the tail. You can place this fiery dragon in your living room's center table or any other end table to add a magical feel to the home interior. But it's better to be used outdoors, so smoke and soot around the flame can easily release without choking people sitting around the flame.
Ceramic dragon oil lamp will be a wonderful home decor piece for both indoor and outdoor use. This medieval accent is perfect for a man cave or industrial-themed home and makes a wonderful gift for any dragon lover.
You can purchase it from the Etsy shop for $160.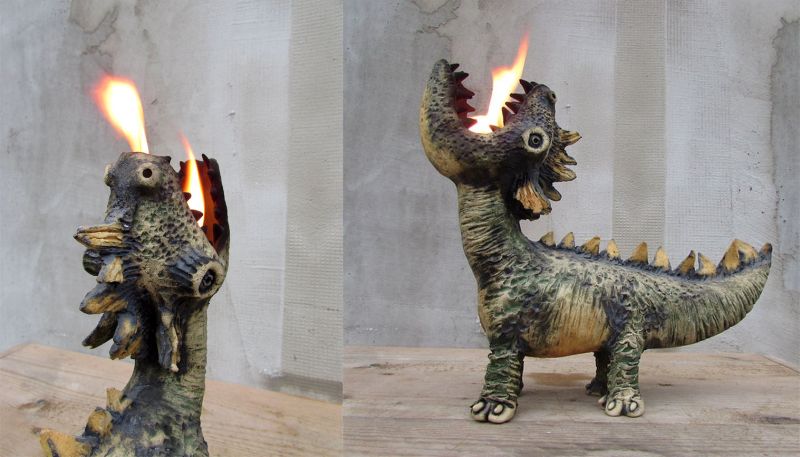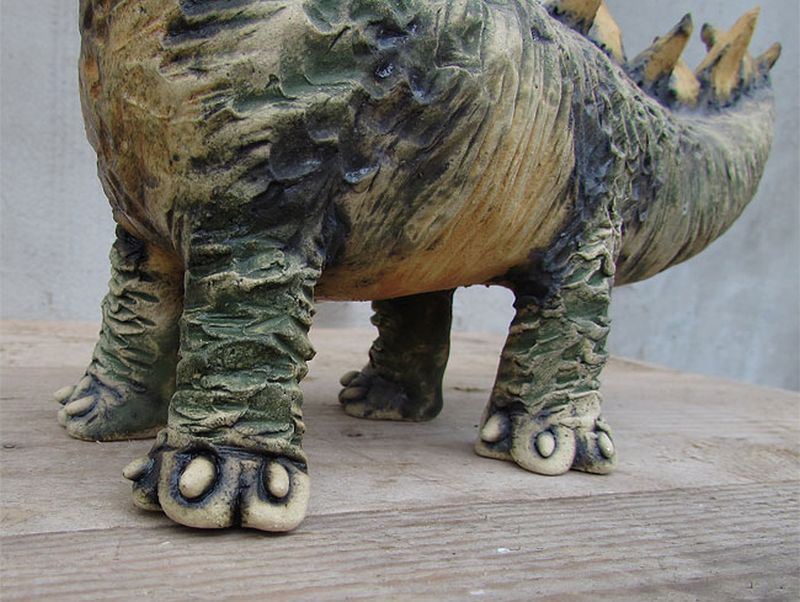 Via: DesignYouTrust