DIY Halloween luminaries often spice up your haunted house décor for the occasion. These are intriguing lighting objects that add fun to sidewalk, staircase, front stoop or fireplace mantel.
Instead of buying expensive luminaries especially for the celebration eve, you can make DIY Halloween crafty light shades using recycled materials like old paper bags, glass jars, milk jugs and tin cans. Following are four quick and easy to make handmade flickering light objects that you can make in few minutes for tomorrow's scary celebration.
Paper bag luminaries: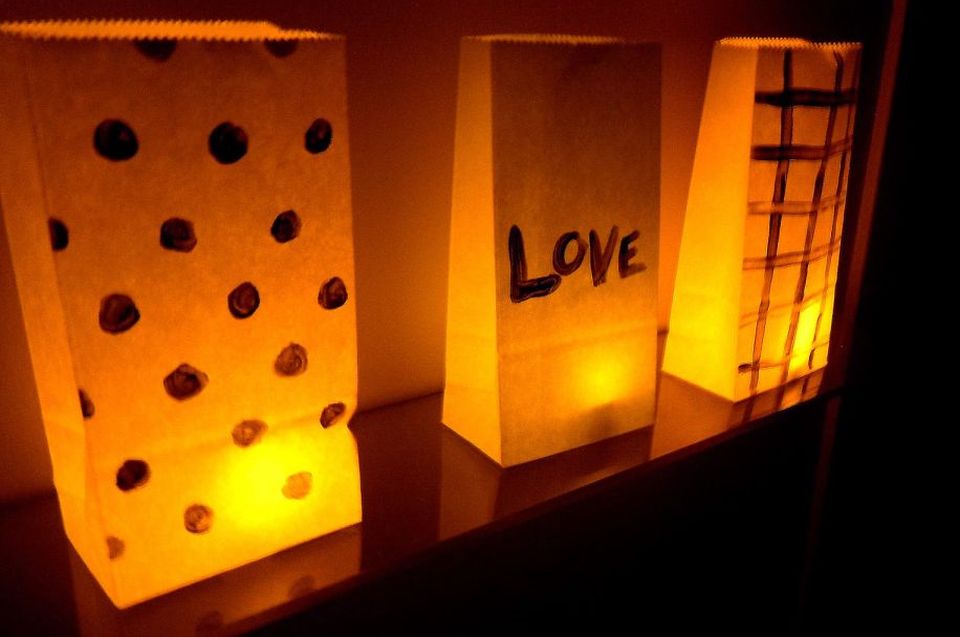 These are the easiest Halloween décor objects that can be made using simple paper bags. You just have to cut or punch holes on a paper bag to create a specific design or cut out a message through a stencil. After that put a light source such as LED light inside to let it glow in the dark. You can place these striking luminaries on treads of a staircase to enhance impact of the haunted occasion.
Tin Can Luminaries: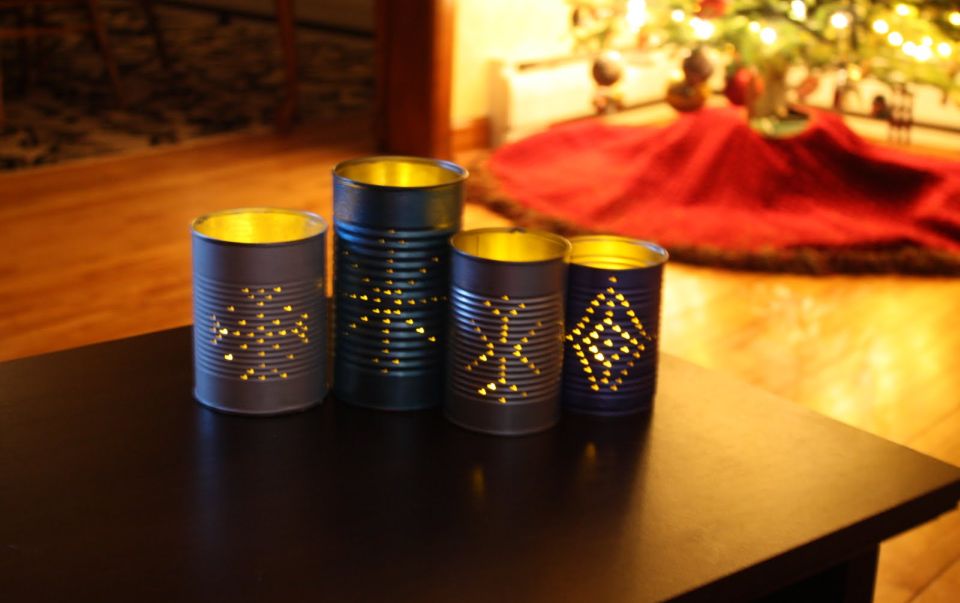 Tin can lights are something that look pretty amazing and also can be reused for next year's Halloween. You need few coffee cans, a large nail, black paint and a hammer to create this stunning light. First of all fill the cans with water and let them freeze in refrigerator so that your cans remain intact while punching in your design patterns. When frozen, draw any dotted design pattern using nail and a hammer. Once finished, let the ice melt, dry thoroughly and paint your can black or in any other color of your choice. You can even use a wire on top of the can to hang it from trees or ceiling to glow all night.
Glass Jar Luminaries: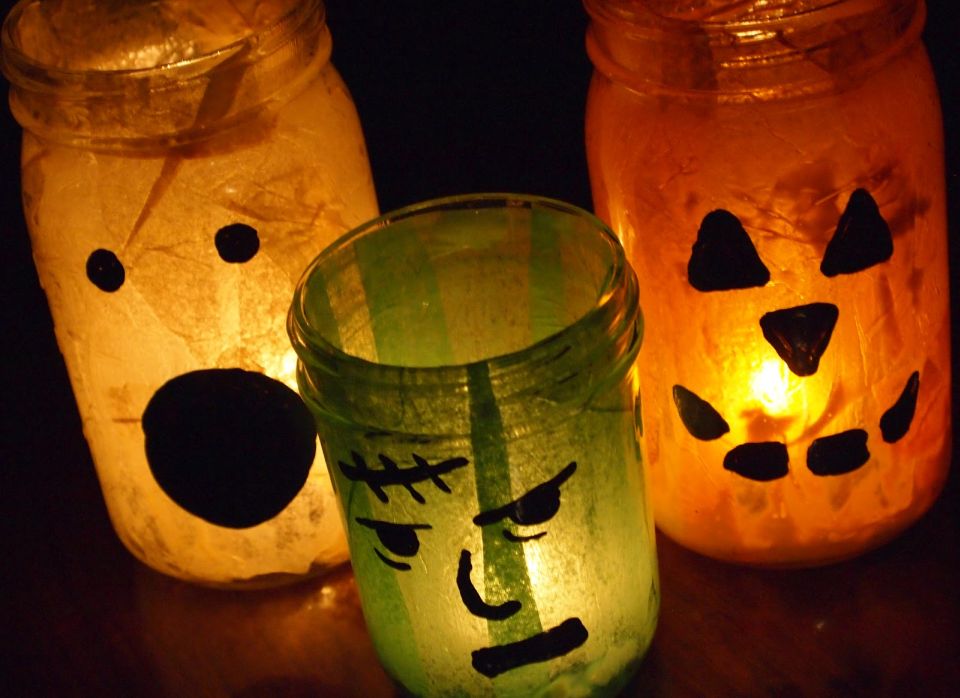 We often have plenty of glass jars lying in our kitchen, why not upgrade them for Halloween? Take any shaped glass jars, paint them or use as it is, draw a spooky face using a black marker to intensify the effect. Instead of a scary face, you can draw other design patterns on the glass as per your choice. Now light these objects with a candle or any other light source to decorate your house.
Milk Jug Luminaries: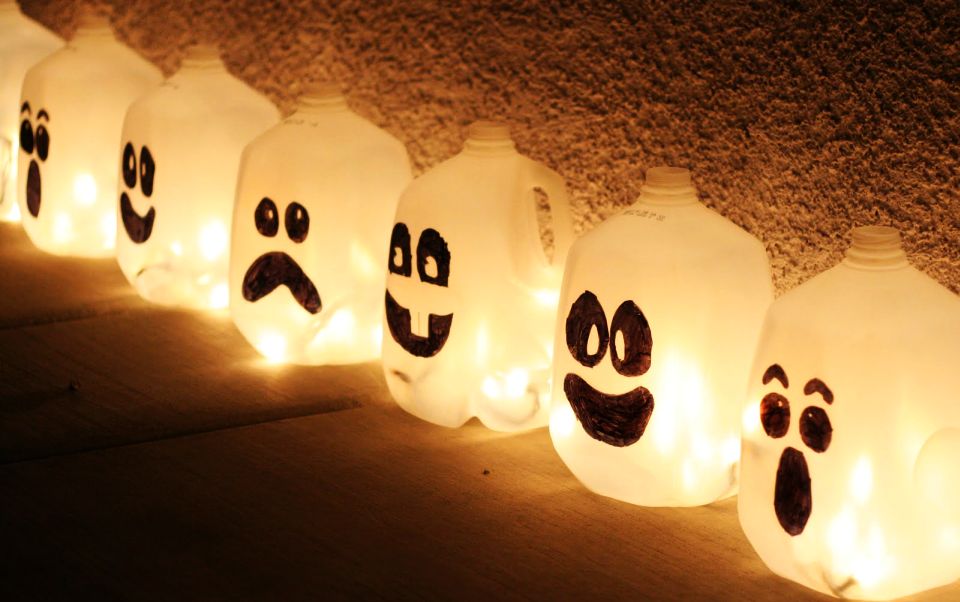 Milk jug is another object that can help you make a creative lighting décor for your home, this October 31. Wash the jug properly so that no smelly milk remains are left inside. Now you can paint as well as draw various patterns like scary face, furry foes pattern, etc. on these jugs and illuminate them on various areas of your house.
These were some speedy light decorations that you can create for tomorrow's haunted party, as you're already short of time to create something more complicated. So, these simple solutions will certainly help you create creepy yet sophisticated impact for the night, we all have been waiting for so long.