With Halloween right around the corner, Magnetic Attitude has carved an illuminated BB-8 jack-o'-lantern for a geeky Halloween bash. For those who are looking to make their Nerdoween extra crafty, this sci-fi BB-8 with its rolly-polly body is a perfect inspiration.
DIY BB-8 jack-o'-lantern
It can be crafted using just two pumpkins. Carve the pumpkins to look like a geeky astromech gourd. Once the carving is done, place LED light sources within the pumpkins for striking illumination.
Make sure that you've put some holes on the BB-8 pumpkin for letting the light shine through its body. It will be an amazing Halloween addition onto your front porch, adding geeky spirit to the spookiest celebration.
After seeing this wonderful Star Wars-inspired Halloween pumpkin, it's clear that BB-8 droid's adventures aren't just limited to the sand dunes of Jakku or the forest of Takodana. This cool astromech is spinning its way to this year's All Hallows Eve.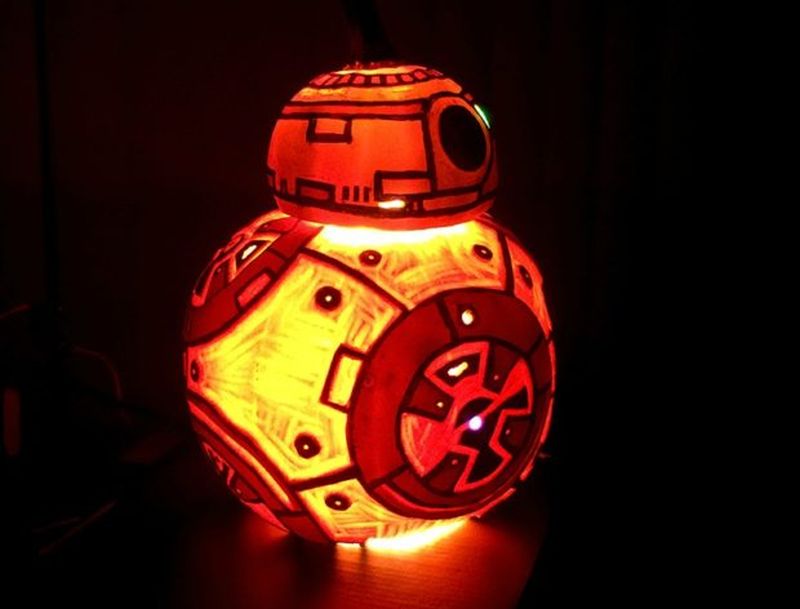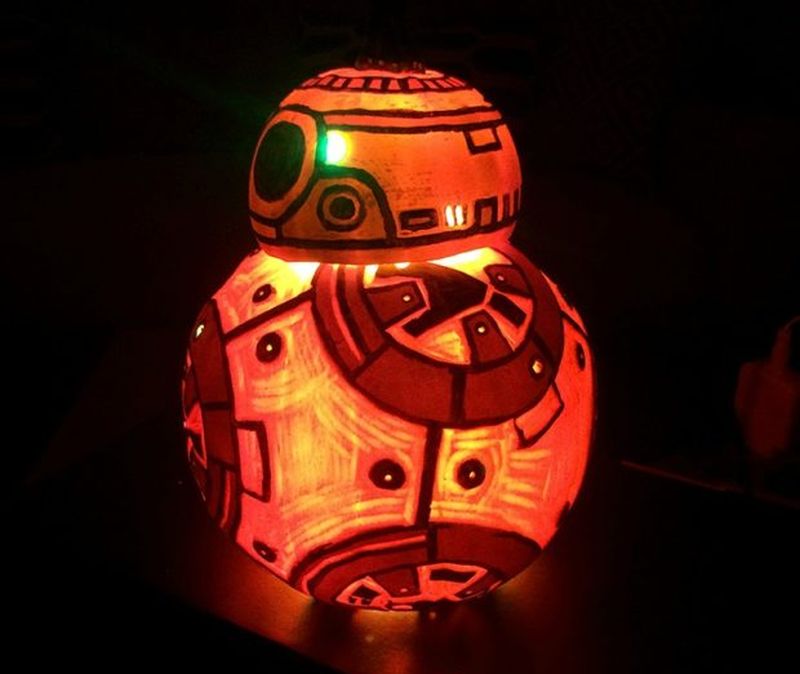 Via: Technabob