Unleashing creativity with endless possibilities, furniture designer Derek Pearce has envisioned whimsical Water Tables. The illusionary coffee tables portray different animals floating through water. Made out of either wood or stone, each table integrates an animal sculpture that acts as base, while adding aesthetic appeal to the furniture unit.
Half body of an animal figure lies beneath the glass tabletop, whereas the other half emerges above its surface. This is done to create a playful illusion that an animal is freely floating in a river or lake. One of these stunning coffee tables features a frog resting on rock. In another, an otter is lying on its back between two rocks.
On the other hand, one eye-catching table depicts a hippo resting on its belly with its eyes popping out of the glasstop. From hippos to dolphins to ducks, the tables are substantially carved with beautiful animal figurines. With deception of animals partially submerged in water, this furniture collection is likely to breath life into your dull living room.
You may be surprised to know that Pearce has been crafting these visually-appealing Water Tables since 1997. Furthermore, he exhibits and sells his charming creations throughout America, Europe, and Japan. The tables range in price from $4,800 – $6,500. You can purchase one for yourself on the Water Tables website.
Rest of you, who cannot afford these expensive coffee tables, enjoy some of the clever designs in the images below.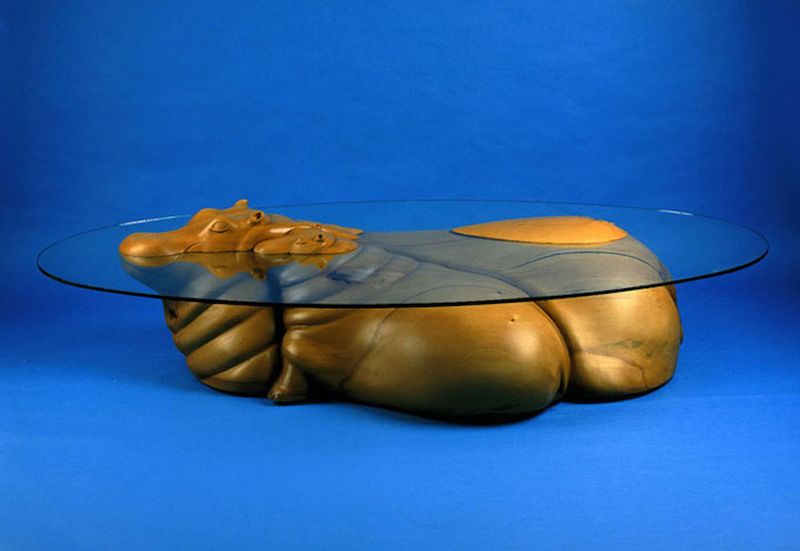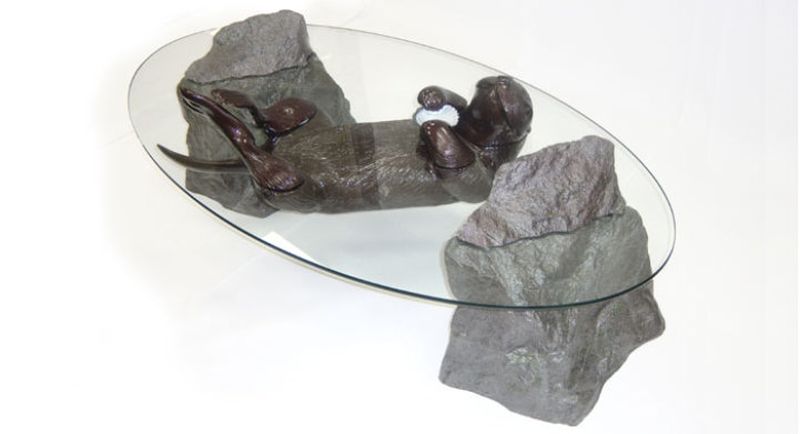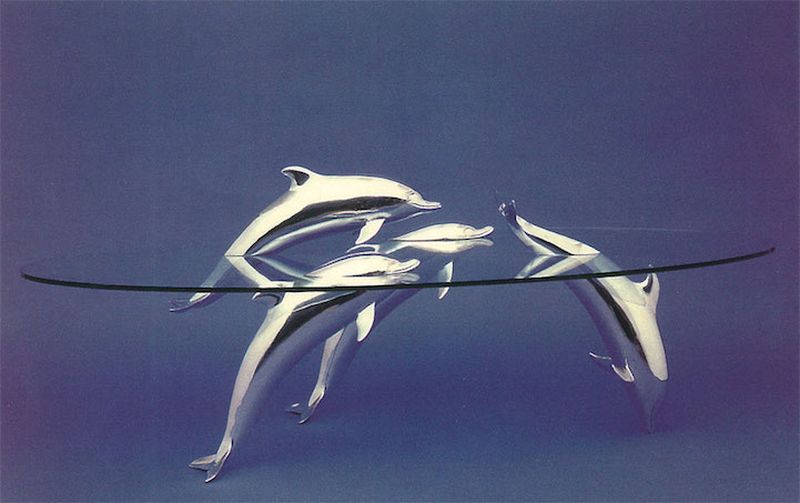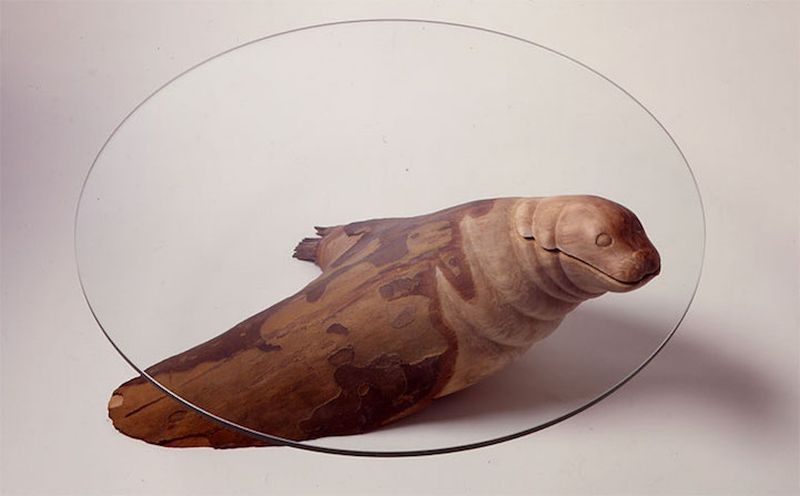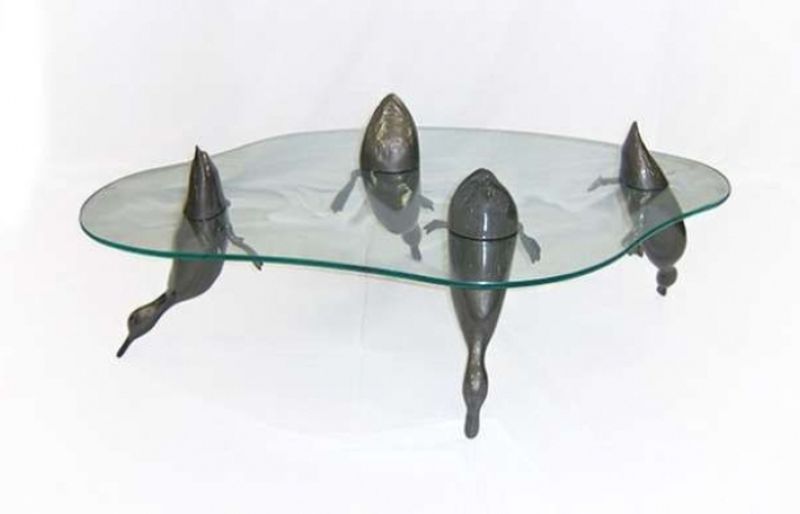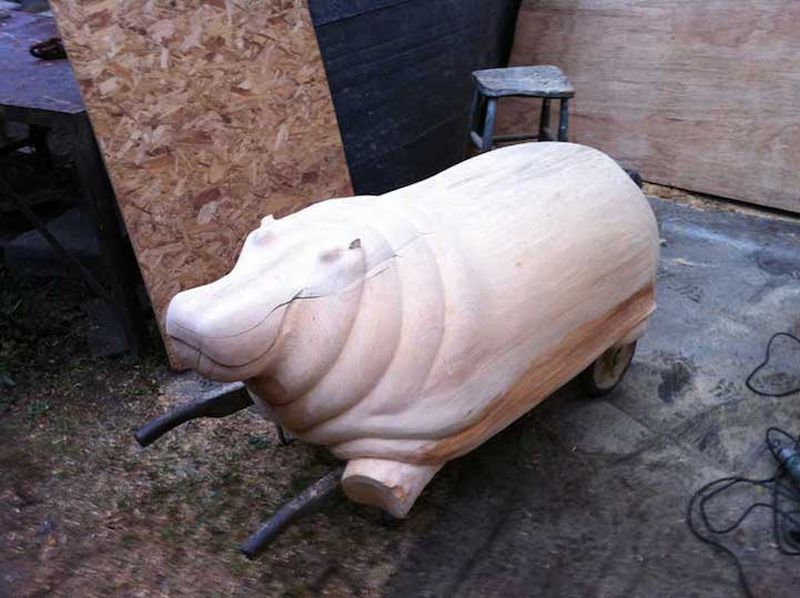 Via: DesignTaxi