Multicolored smartphone-controlled light bulbs are not new to the world. But iLuv Creative Technology has recently jumped into home automation market with the launch of multicolored Rainbow7 smart LED bulb. This LED bulb is a customizable color changing light solution, letting you pick desired home lighting hue from 16 million color options including white light for reading.
This means you can set schedules for varying colorful home settings, as per your mood. The smart LED bulb can sync with your smartphone via Bluetooth, allowing users to easily turn lights on and off or dim from up to 30 feet distance. Besides Bluetooth connectivity, the smart bulb also comes with a mobile app supporting both Android and iOS devices. So you can control and monitor lighting of your home wirelessly from anywhere.
The smartphone app helps you to control not only one, but up to 60 bulbs at once without much hassle. iLUV Rainbow7 light bulb is energy-efficient and easy to install, moreover it has a lifespan of 20,000 hours so helps in cutting down utility bills. If you're into mood lighting, then your must these multicolored LED bulbs all over your house. You can purchase it online for $40 to make your home as lively as inhabitants.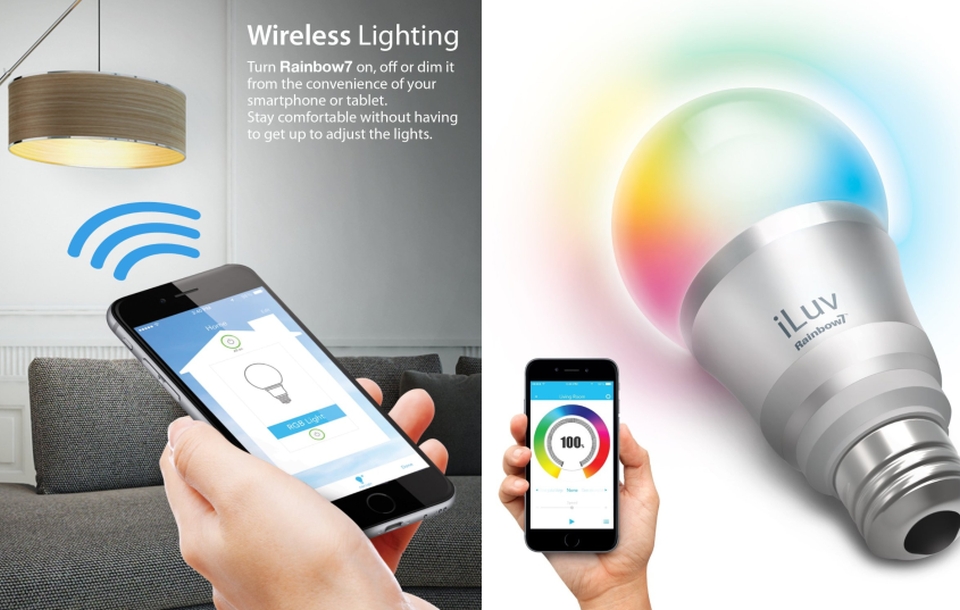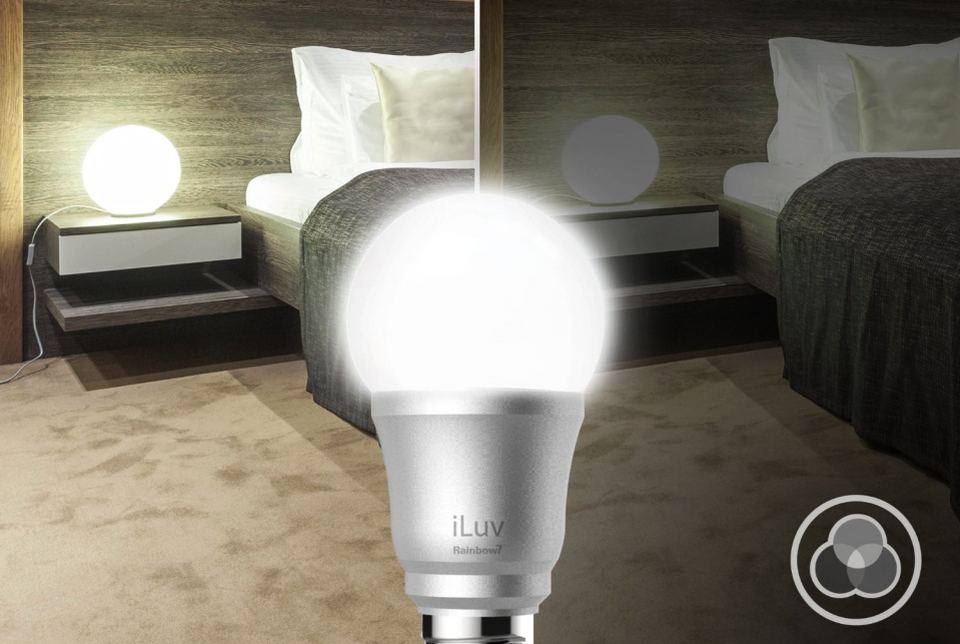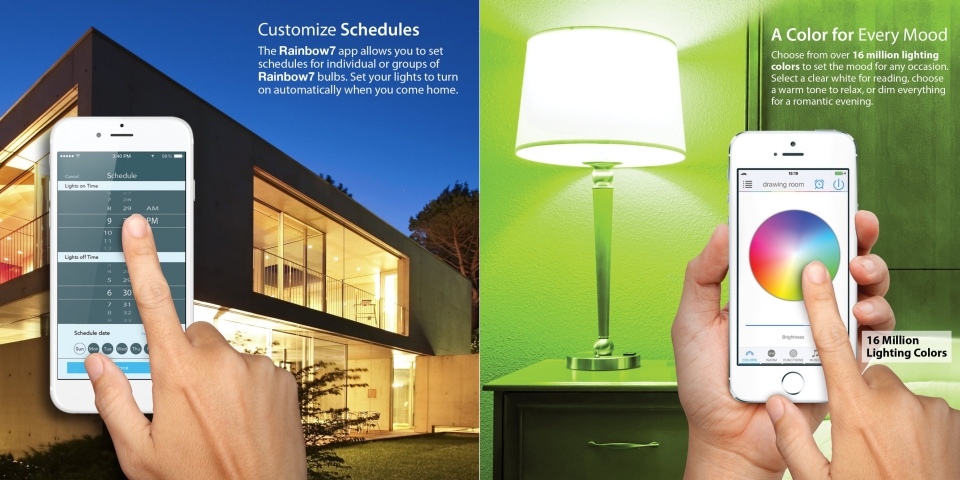 Credit: BusinessWire