ILVE, global manufacturer of gas and electric household cooking appliances, has launched various indoor cooking ranges so far. Following the trend of backyard barbecue and grilling, the company has unveiled its first ever outdoor appliance, the Professional Outdoor Barbecue.
Furthermore, its design aesthetics are identical to indoor range for making grilling and cooking in your backyard a lot more convenient. It is made out of a single piece of AISI 319 stainless steel that's resistant to humidity, weathering and salt spray. So you don't have to worry much about its maintenance.
It features two different sized steel grills along with ILVE's famous stainless steel tepanyaki hotplate and 4 in-line gas burners, with a total power output of 14 KW. The outdoor barbecue is powered by electrical connections as well as incorporates a long-lasting battery, allowing users to operate electronic ignition of the burners anytime without any hassle.
This brand new range of outdoor BBQ will be distributed by Eurolinx to selected countries. The Professional Barbecue with a flat hood will be available for RRP $3,299 and with a dome hood for RRP $3,998. With this professional cooking range, your patio parties will surely become popular in your neighborhood.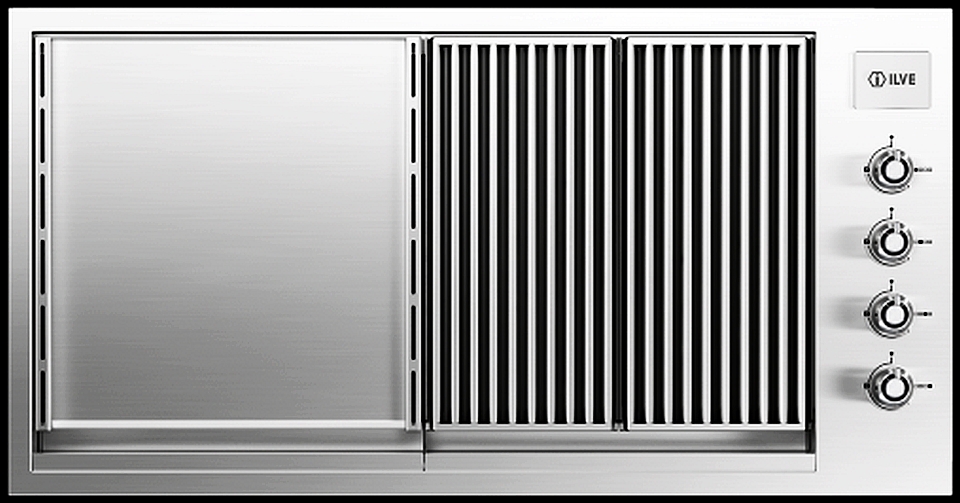 Credit: ApplianceRetailer