If you ever wanted to experience what it's like to be inside a submarine but your fear of water doesn't let you do that, AirShip 002 Pod offers a similar experience on the land. It is a submarine-inspired aluminum pod that's designed by Roderick James Architects in the Scottish Highlands.
This small cabin is situated on a remote area along Scotland's coast near the Isle of Mull, offering gorgeous views of the surrounding hills and sea. Made entirely out of aluminum, the elongated tiny cabin boasts two all-glass domes on either side for allowing inhabitants to enjoy the best of nature without having to leave the comfort of bed.
Speaking of comfort, the pod is equipped with all modern amenities required for a comfortable stay while keeping you away from the bustling city life. The Airship has a nautical theme, which you can instantly notice after looking at the multiple portholes in the walls. The interior is minimalist yet modern, featuring wooden panels for warm aesthetic appeal. Moreover, the all-glass domes bring in ample natural light throughout the day to create a relaxing atmosphere.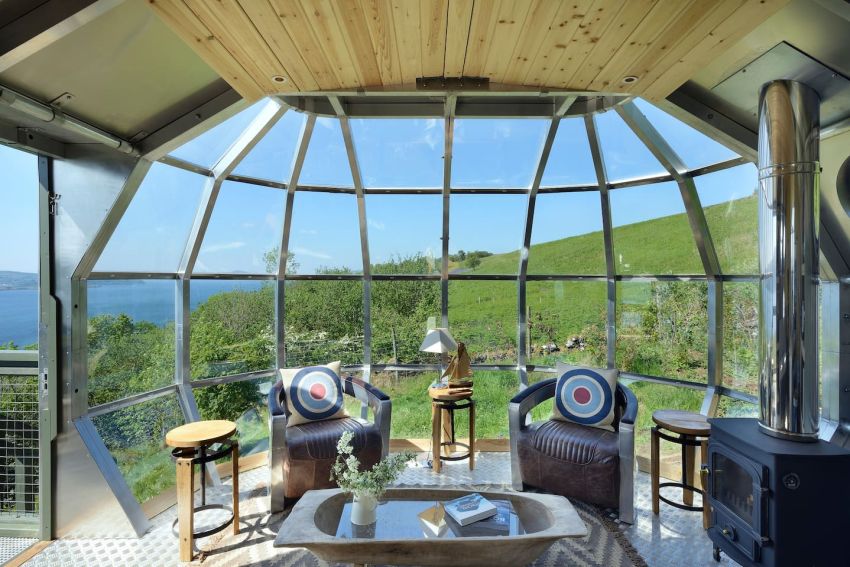 Inside the living area, you will find transforming furniture like a fold-out table, and other space-saving techniques to make the area look spacious despite its tiny structure. There is an open space kitchen equipped with appliances you need for cooking a perfect meal.
Next to the kitchen area is a bedroom that has a comfy four-poster queen bed to enjoy the outside views and a perfect starry sky while dozing off to sleep. In the evening, you can enjoy a piping hot cup of coffee while sitting in a serene seating area with a wood-burning stove.
Opposite to the seating area, there is a large writing desk overlooking the beautiful Sound of Mull. Furthermore, a small wooden deck with seating is for feasting your eyes more on the views of the stunning landscape.
You can book the AirShip 002 on Airbnb now for about $200 a night, and enjoy amazing submarine-style living on land.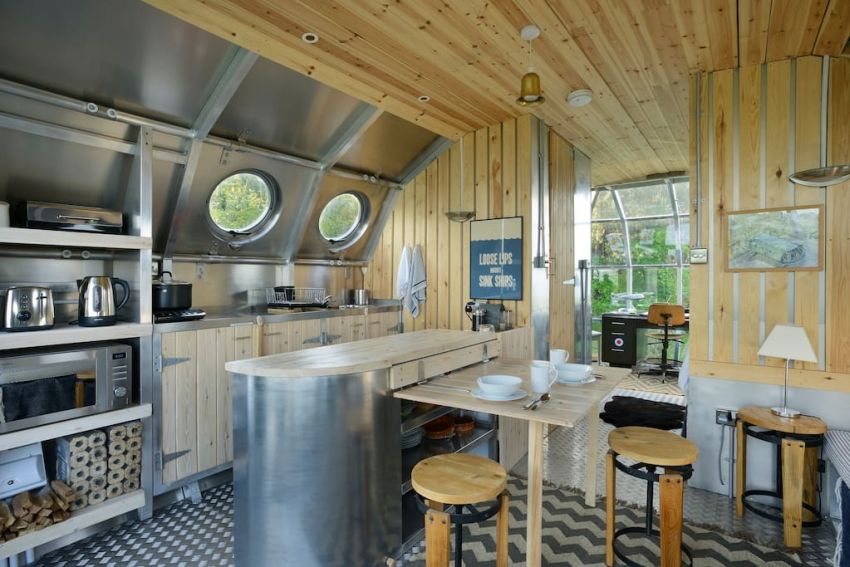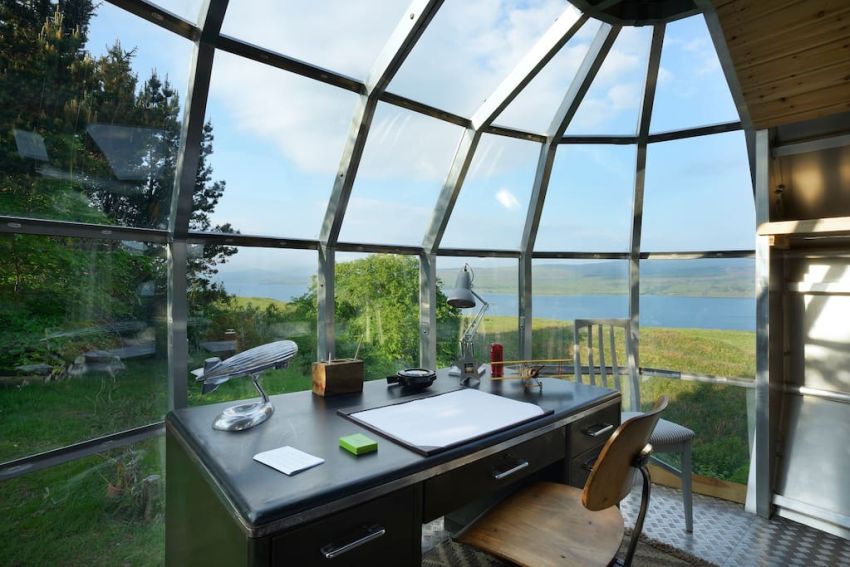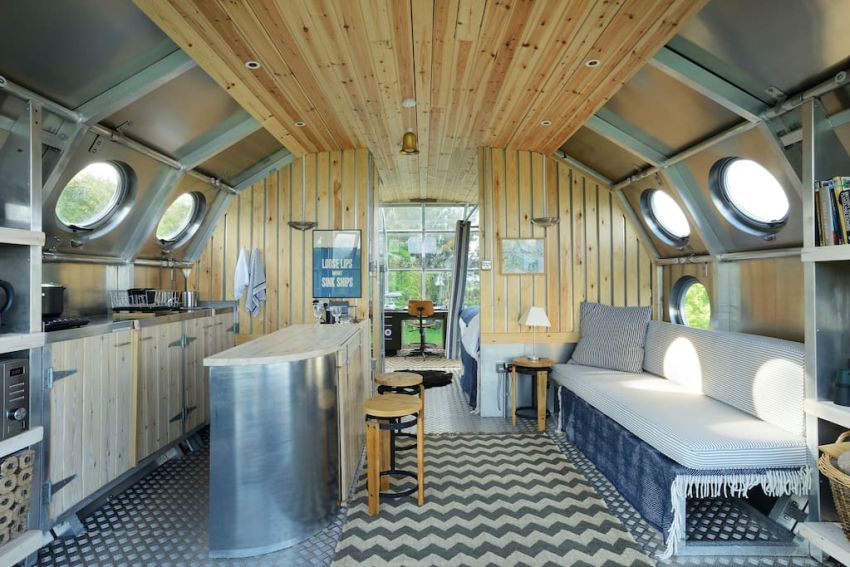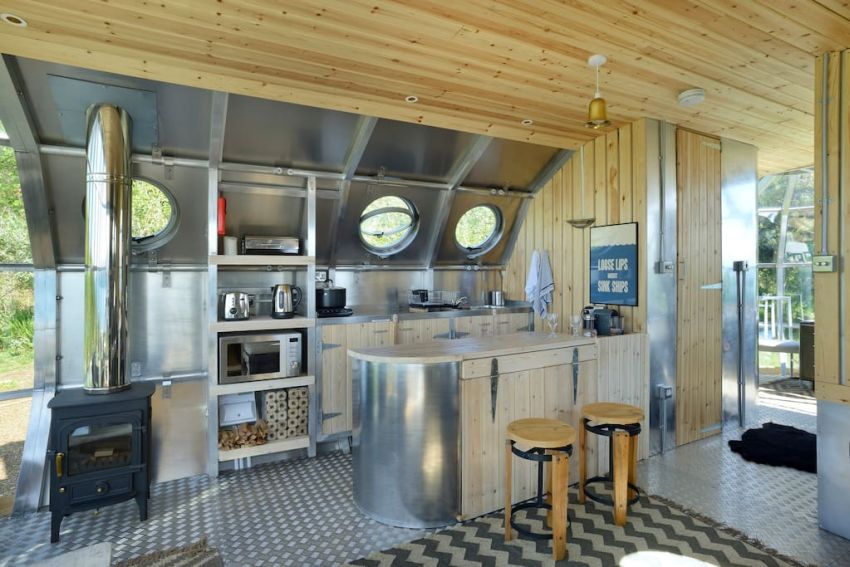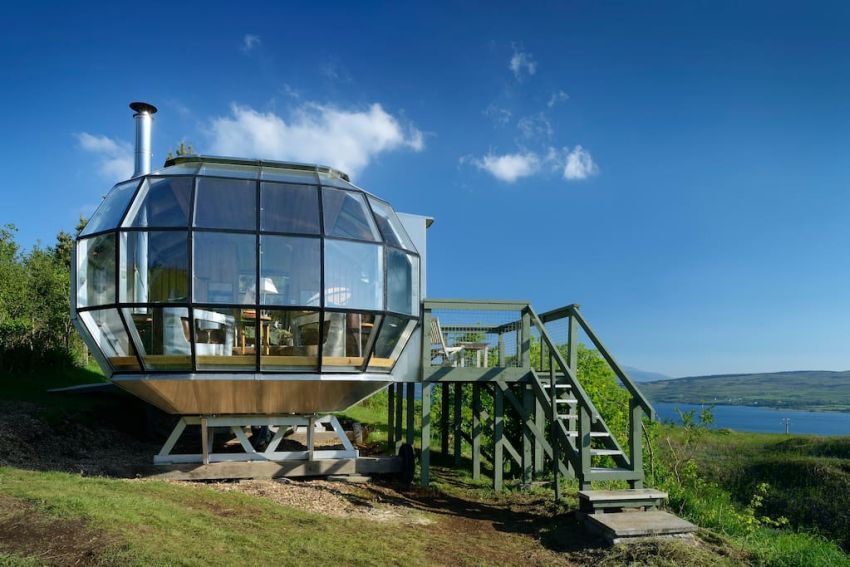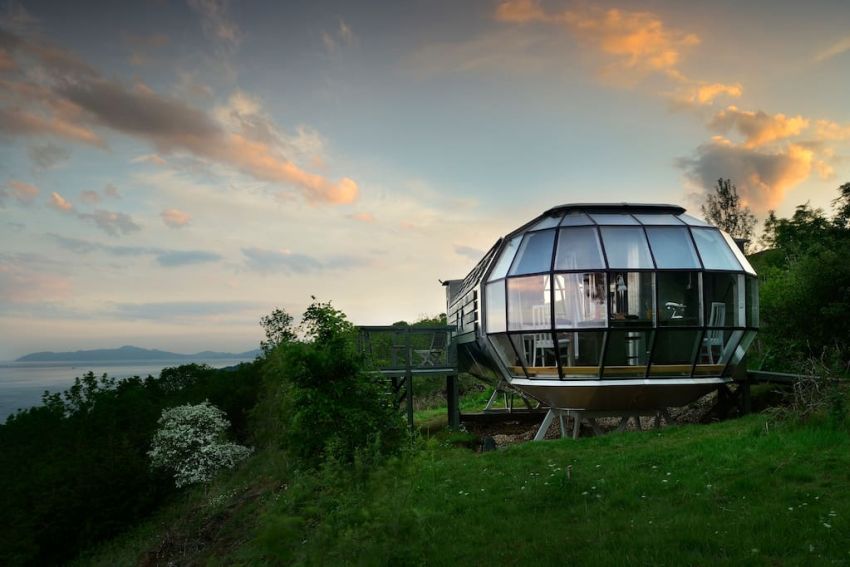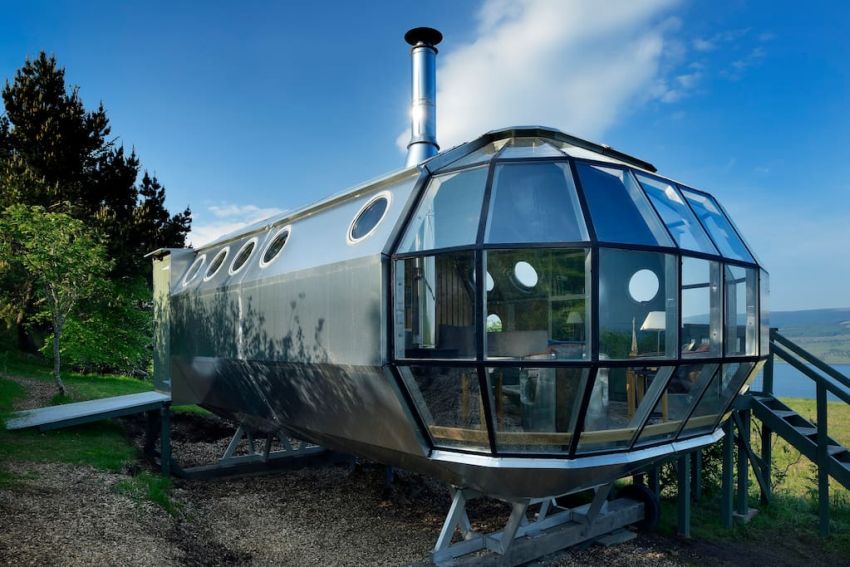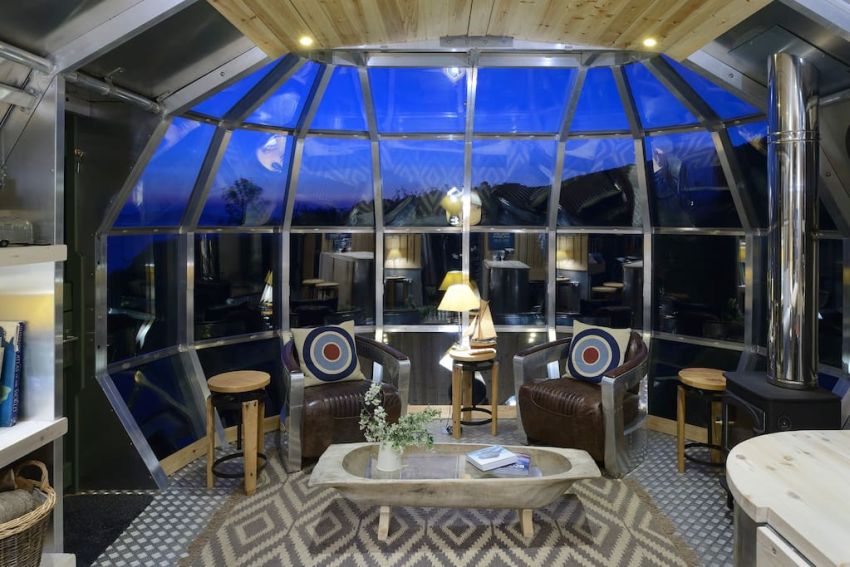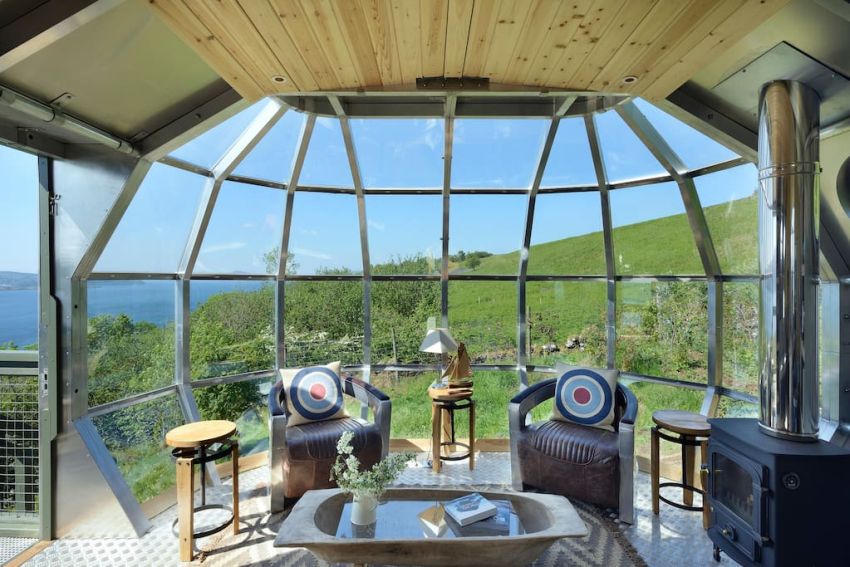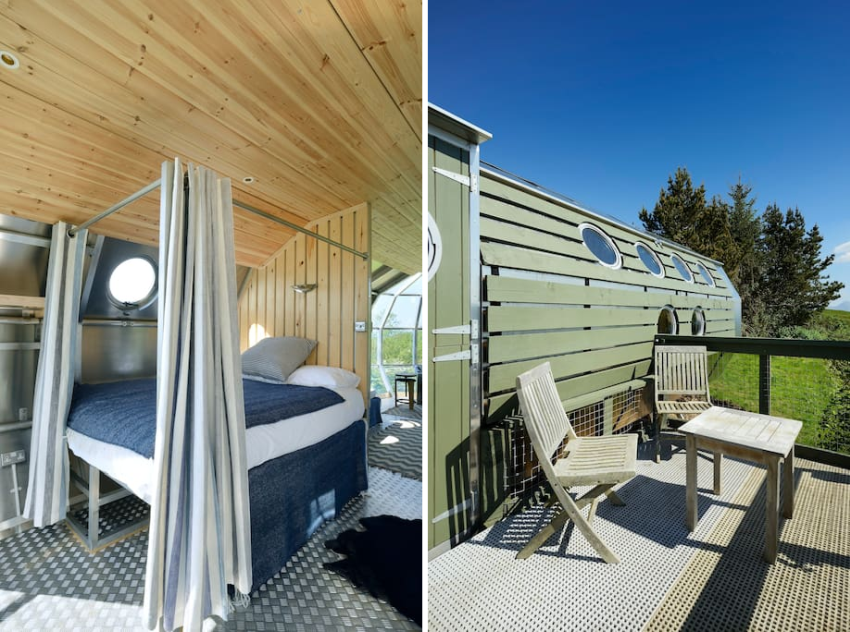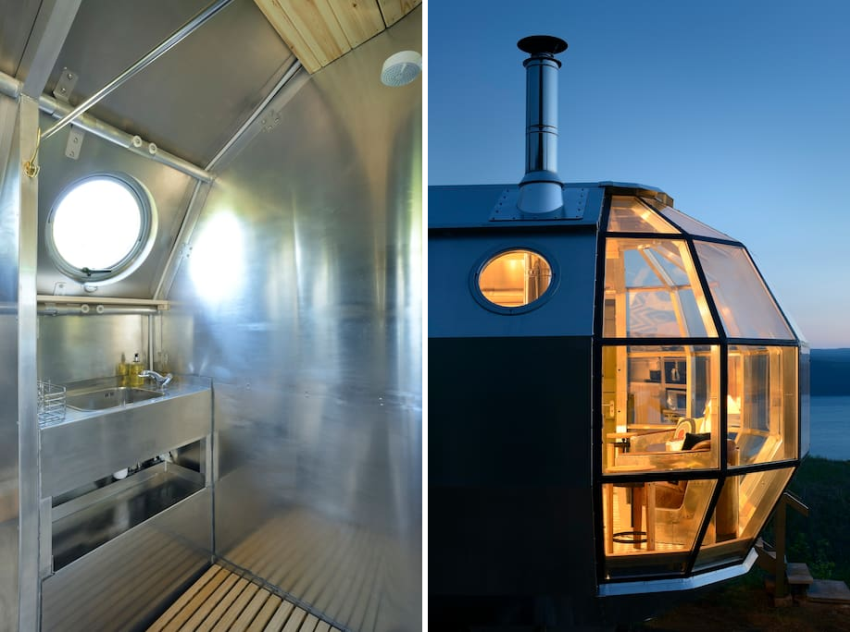 Via: Uncrate