Regal Robot is renowned for making Star Wars-themed furniture, decor and collectibles. The studio custom builds themed-furniture for clients based on their otherworldly requirements. This Imperial-themed desk is their newest creations, which is custom-built for a Virginia-based Star Wars fan and collector who originally wished for a table that Emperor Palpatine used in Revenge of the Sith.
The desk features a distinctive diamond shape, two-level top in battleship gray, built-in lights and jet-black laminate base printed with Darth Vader helmet in the center. The color of lights can be changed to suit any decor or mood.
In addition, there are metal Imperial cog symbols on either side of the facade, adding to the otherworldly appearance of the desk.
Also Read: Le Creuset is Releasing Fancy Range of Star Wars-Themed Cookware
The rear of the desk has drawers, a cabinet, a large pull-out tray for keyboard and mouse, and grommets for wire organization.
The owner would be using this Imperial-themed desk as a centerpiece in the loft of his new house, which will be his home office.
This Imperial desk will make a great pair with the Emperor's Throne desk chair by Regal Robot.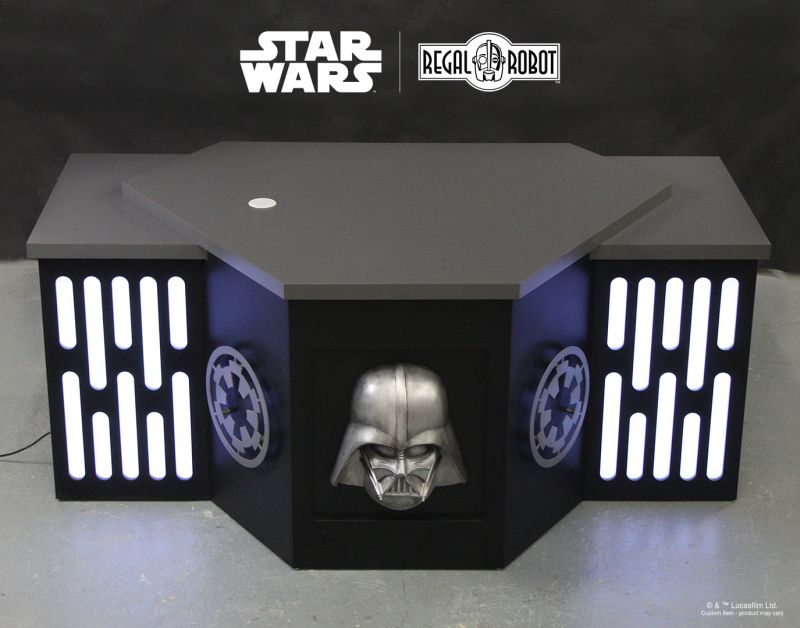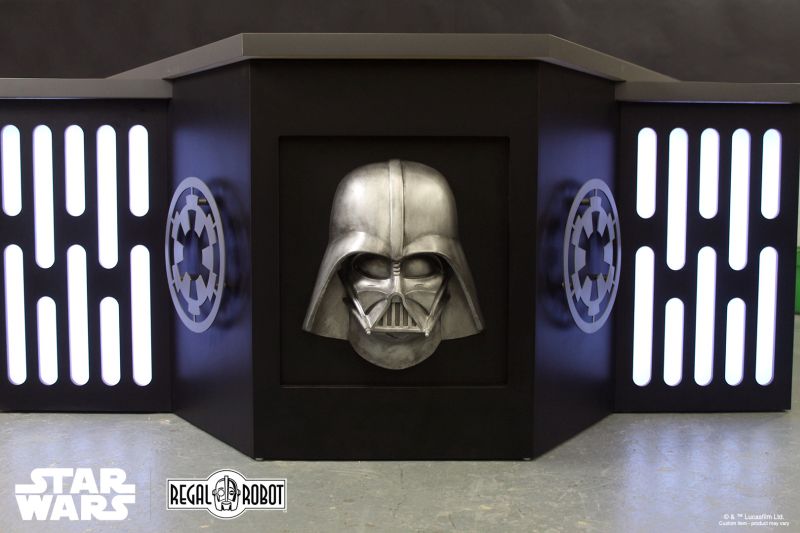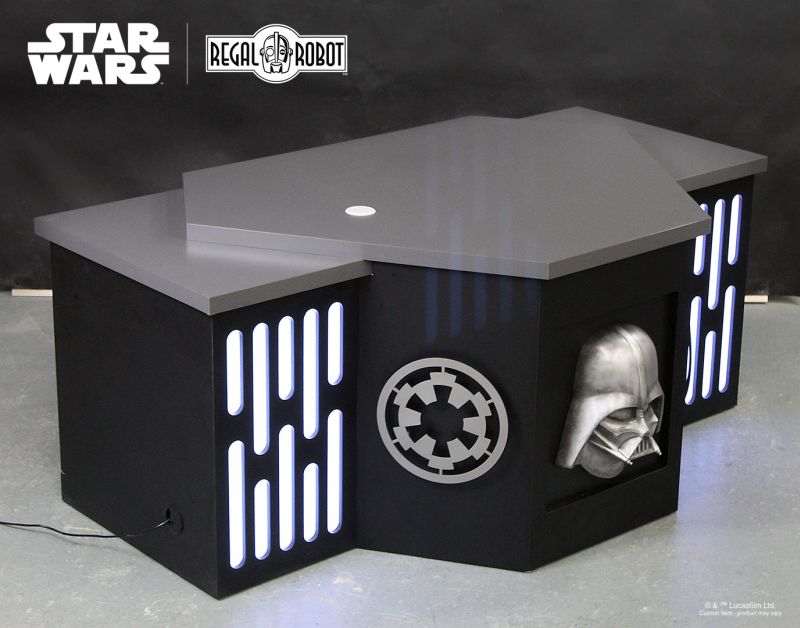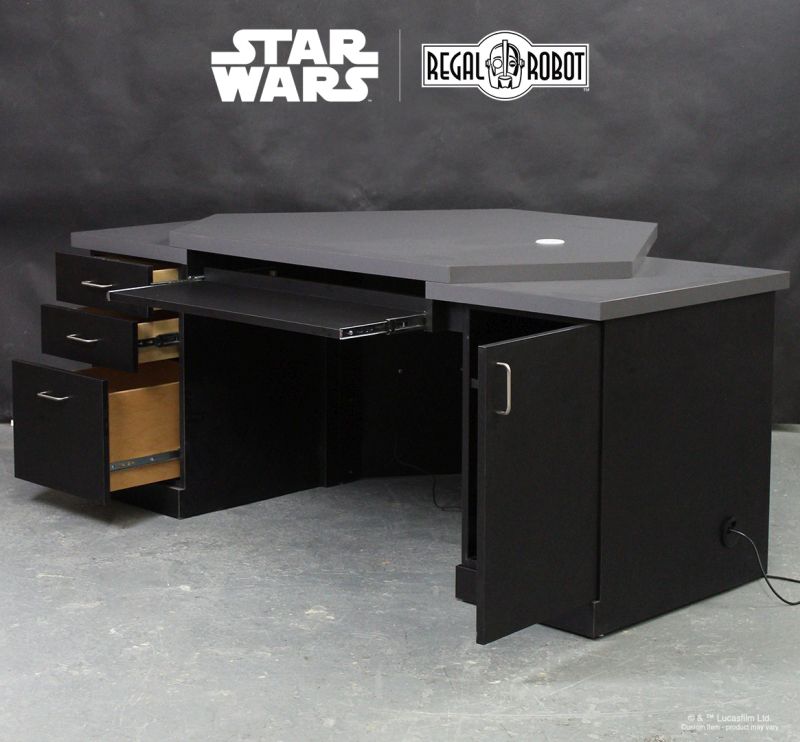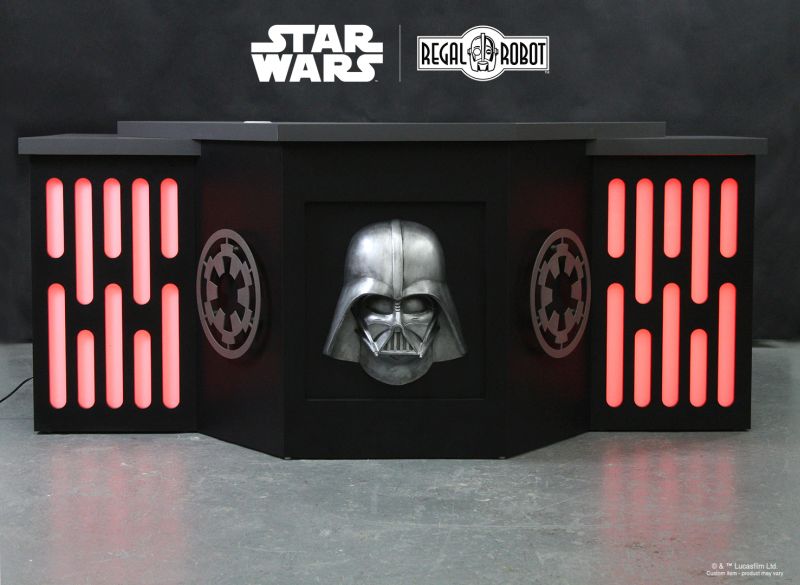 Via: RegalRobot