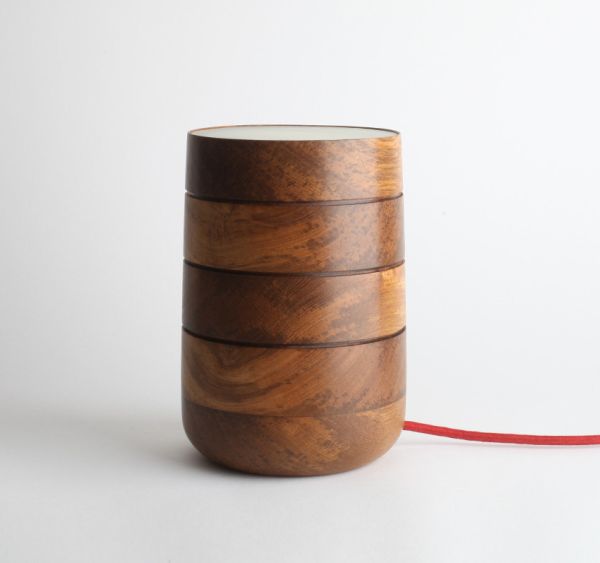 Wooden lamps have always been impressive as they bring a natural element in their structure and illumination. Here is yet another impressive piece of lighting structure designed in wood. Dubbed as the #7 Vessel lamp, the designers of the New York based studio called Allied Maker has beautifully crafted this piece to provide a soft and calm light in the room it is placed. The lamp is hand crafted using teak wood in the shape of a large, deep vessel. Each piece is solid in weight and appearance. It employs LED light at the bottom of the vessel projecting an up-light diffusion and hence casting a beautiful glow.
[nggallery id=195]
The teak wood vessel lamp also employs  a 7 feet long red cotton cord with a soft rubber plug. The vessel lamp also consists of a frosted diffuser  to give a magnificent  frosted glow along with a brass switch to turn on/off the LED light.  You can buy it at the Allied Maker store for a cool price of $425.
The studio Allied Maker is located in Sea Cliff in NYC and was founded by Ryden Rizzo in August 2012. His expertise in design and woodwork can be clearly seen in every product of the studio.
Via: Leibal